Obamacare Bad News Could Help GOP Retain Senate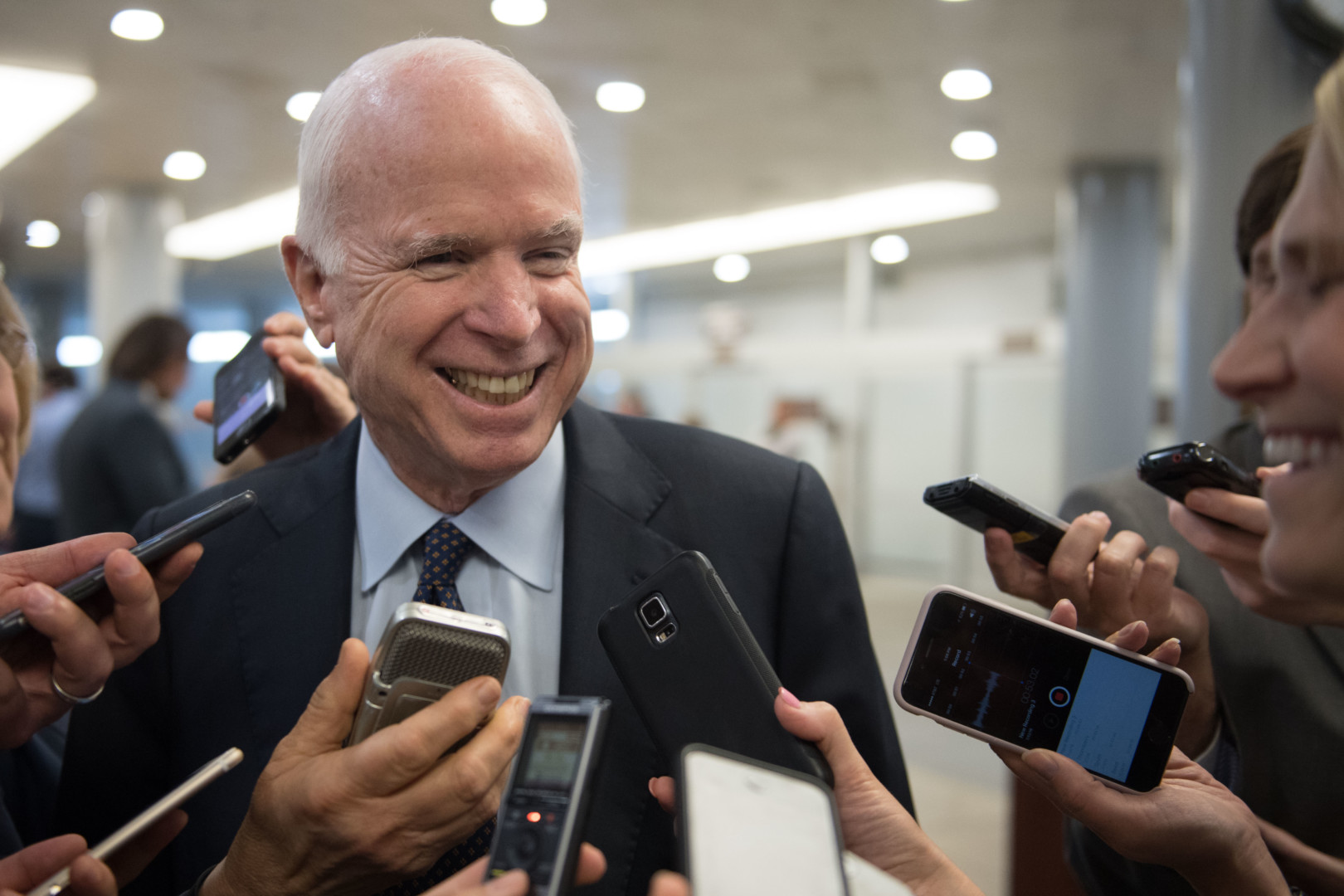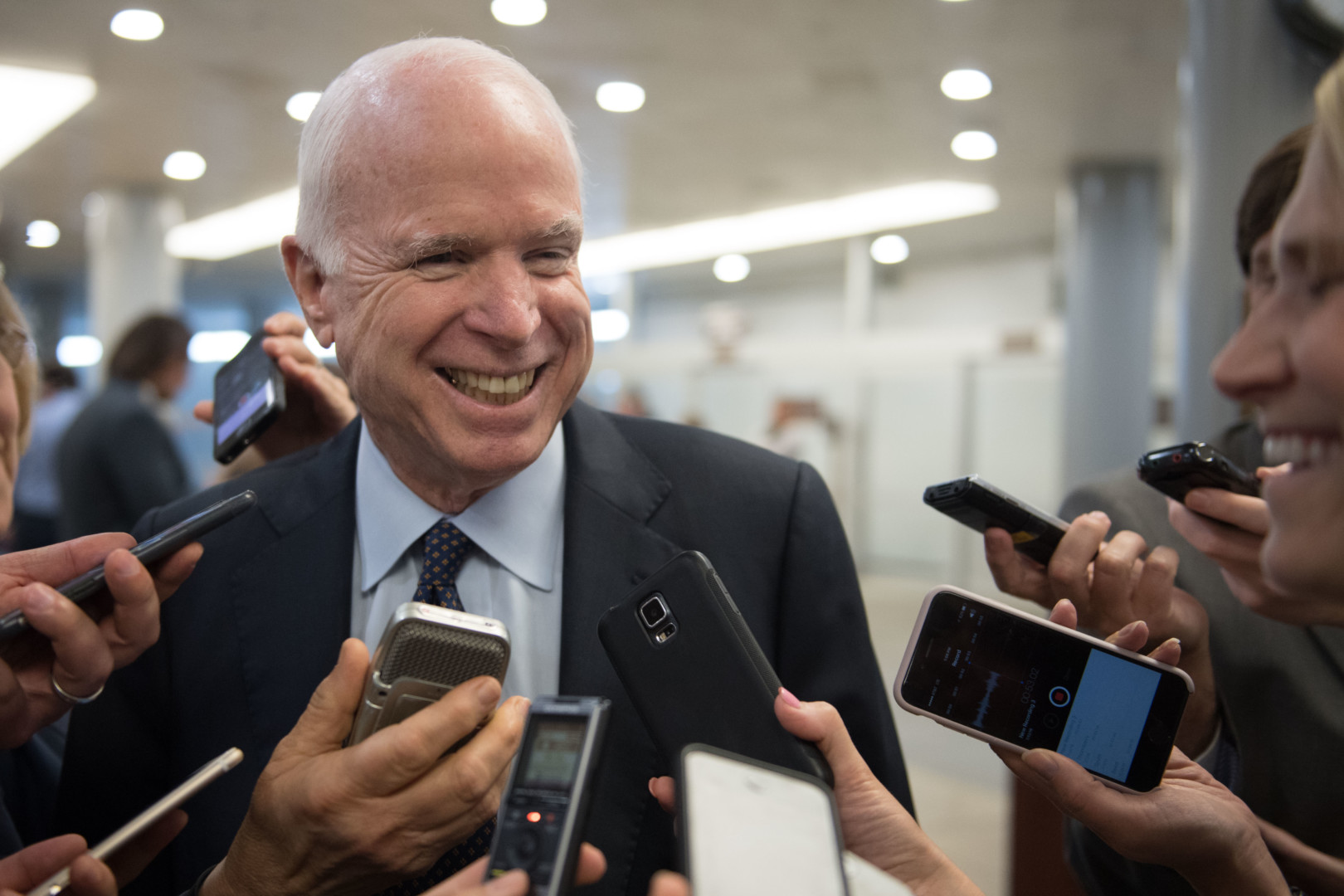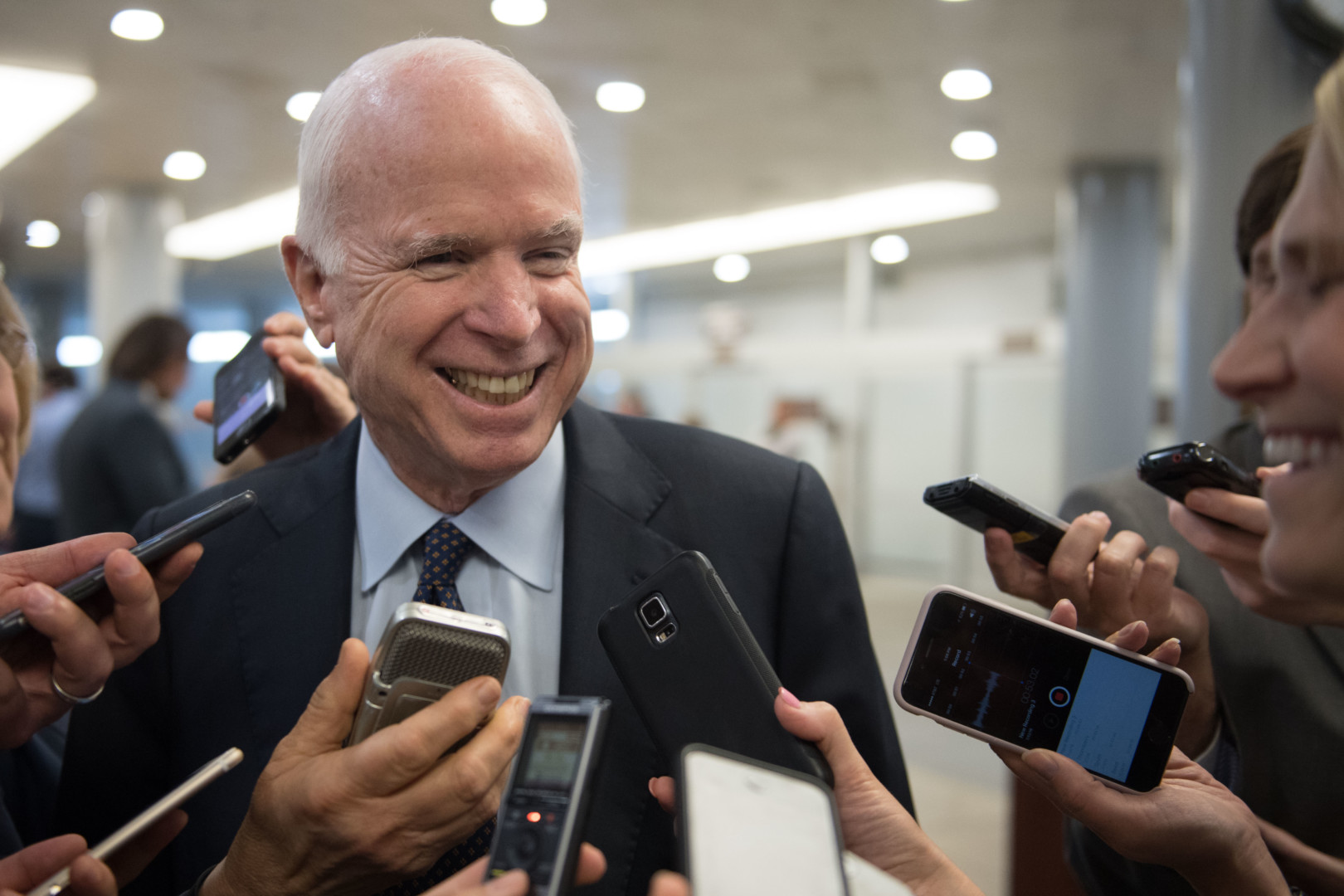 Senate Republicans have returned from a seven-week recess with a unified message they plan to repeat until November: Obamacare is imploding.
News of double-digit premium increases in 2017, insurers pulling out of the marketplace, failing co-ops, and low enrollment numbers have handed an opportunity to Senate Republicans who worried about losing the majority in the fall. They get to say, "I told you so," after a six years of Obamacare messaging, and they get to tell voters that a GOP majority will fix these issues.
"The implosion of Obamacare? I think that helps Republicans and anybody else who wants to change the system that President Obama and every Democrat in the Senate put in place," Sen. Roy Blunt (R-Mo.), who is up for re-election, said when asked about the health care law's recent developments. "I've been saying all these things would happen for about five years now, and they are all happening."
Seeing an opportunity to leverage Obamacare into a winning issue, Republicans have wasted little time in holding hearings, delivering floor speeches, and introducing legislation designed to highlight the health care law's GOP-declared failures. This is all part of an organized strategy to keep the issue at the forefront of voters' minds over the next two months, a welcome distraction from various controversies surrounding Donald Trump.
"If people are experiencing the premiums and the deductibles and the other out-of-pocket cost increases that most are, I think it has potential to be an issue that continues to have traction," said Sen. John Thune (R-S.D.), chairman of the Senate Republican Conference, the GOP's messaging arm. "It really helped our candidates in the last couple of elections, and I think it has potential to do that this time."
It would be surprising if the GOP wasn't capitalizing on the health care law's bad news. What began as an organic response by individual members has now become an organized, strategy, aides said. Premium increases have played a major role in the decision to seize on the law as a winning campaign issue and put together a coordinated response. It was the "series of bad stories," Thune said.
Highlighting the law's flaws is a conference-wide strategy, but Thune said individual members up for re-election will tailor their messages to meet the specifics of their state and their race.
"I think generally we're sort of driving this as a theme for the conference, but I think individual members and senators in races are probably going to design their strategies around how they want to present the issue and how they want to contrast that with their opponents," he said.
GOP leaders are ready to help those members. Sen. John McCain (R-Ariz.), who is in a tough race against Democratic challenger Ann Kirkpatrick, introduced a bill this week to exempt people from Obamacare's individual mandate if they live in counties with fewer than two health insurers participating on exchanges. Until very recently, no insurers were planning to participate in the marketplace in one county in Arizona. This week, Blue Cross Blue Shield announced it will offer a plan.
On Wednesday, leaders announced that the bill would bypass committee and become immediately available to go to the floor for a vote. According to Thune, if there are holes in the floor schedule before the Senate passes a stopgap spending bill passes, the McCain bill is an option.
Premium increases and decreasing insurer participation are easy targets for GOP senators, but some are highlighting other aspects of the law they say are hurting their constituents.
Sen. Rob Portman (R-Ohio), who is running a tight re-election campaign in a swing state, has introduced legislation with Sen. Sherrod Brown (D-Ohio) to repeal a relatively obscure tax included in the Affordable Care Act.
Portman represents a state heavily affected by the nation's opioid epidemic and thus has concentrated his campaign attention there. But, like the rest of his party, he supports an alternative to Obamacare. In an interview with Morning Consult, Portman mentioned Speaker Paul Ryan's health care plan as an option, but he left the door open to other ideas. "There are proposals out there. I think more choice and more competition, more transparency and those are the kinds of things I've supported in the past," he said.
Here lies Republicans' central challenge with making Obamacare a campaign issue. After years of advocating for repeal and replace, they now have a presidential nominee who could lose in November, placing another Democrat in the White House. Even if Trump wins, he has been vague about what he would replace Obamacare with. While some Republicans are sticking to the repeal and replace mantra, others, like McCain, are touting smaller-scale bills chipping away at conservative's most-hated pieces of the law.
Thus, GOP has still yet to coalesce around a single health platform.
"Is there a consensus position? No, the only consensus position is that the Affordable Care Act needs to be abolished," said Sen. Richard Burr (R-N.C.), who is facing a Democratic opponent who is more formidable than originally expected.
While other issues like the economy and national security are at the forefront of his list of priorities, Burr said premium increases are also a major concern. But even before the law's implementation began giving Republicans campaign fodder, Burr said it had been a winning topic for the GOP.
"I think Obamacare probably won us two election cycles. If they want to do a third one, I'm more than happy to do that," he said.