House GOP Plotting 'Mini-Buses,' Mulling Zika Options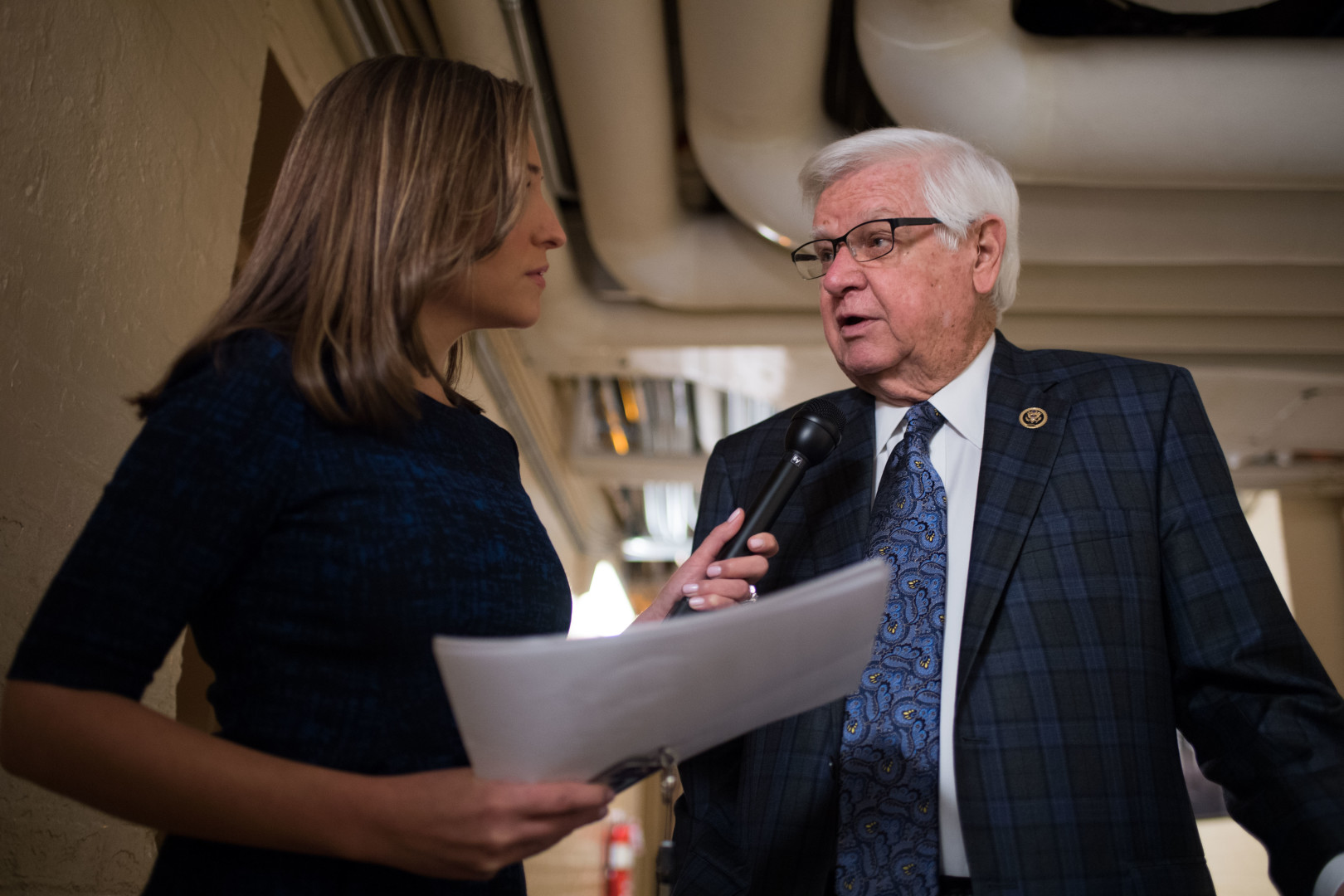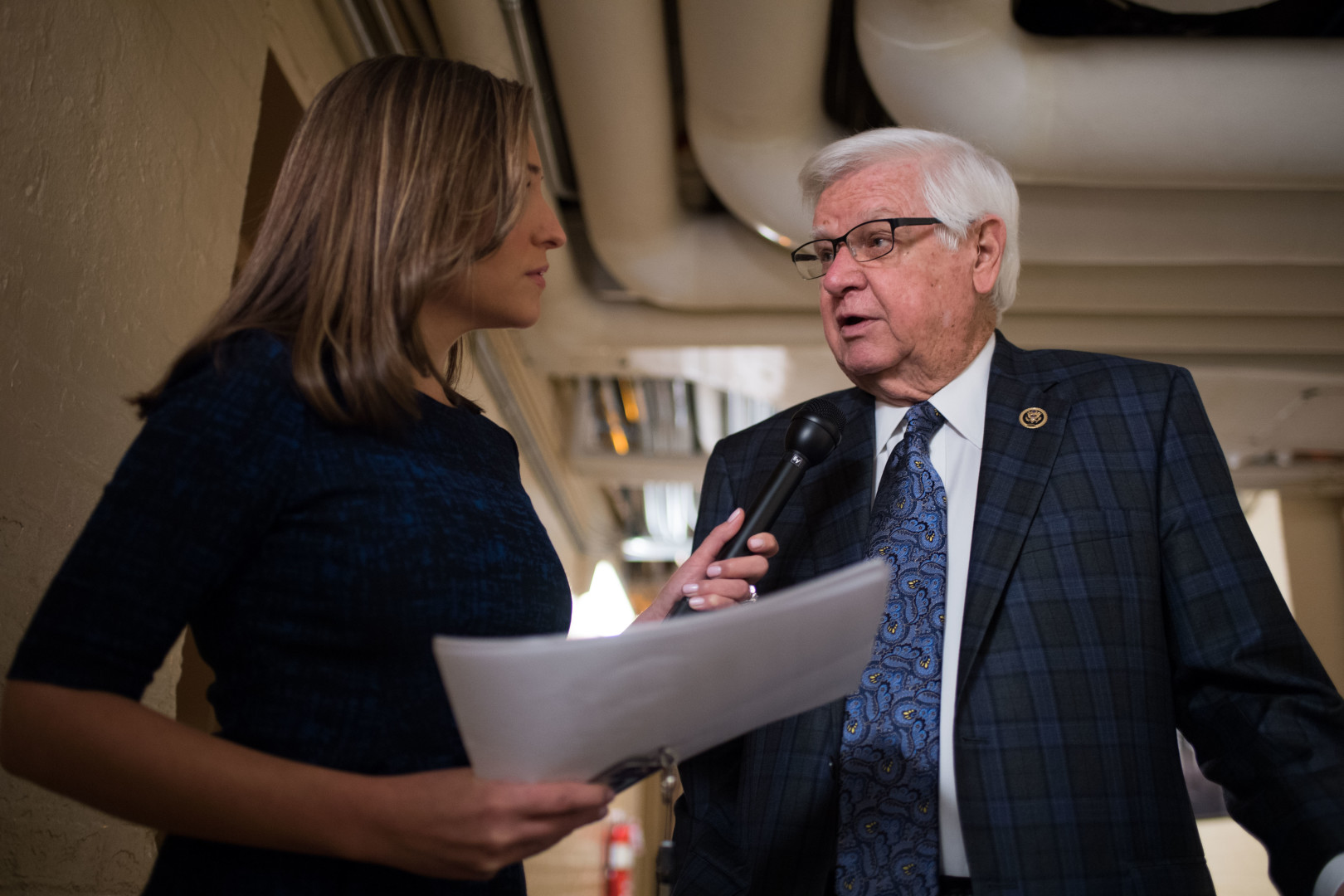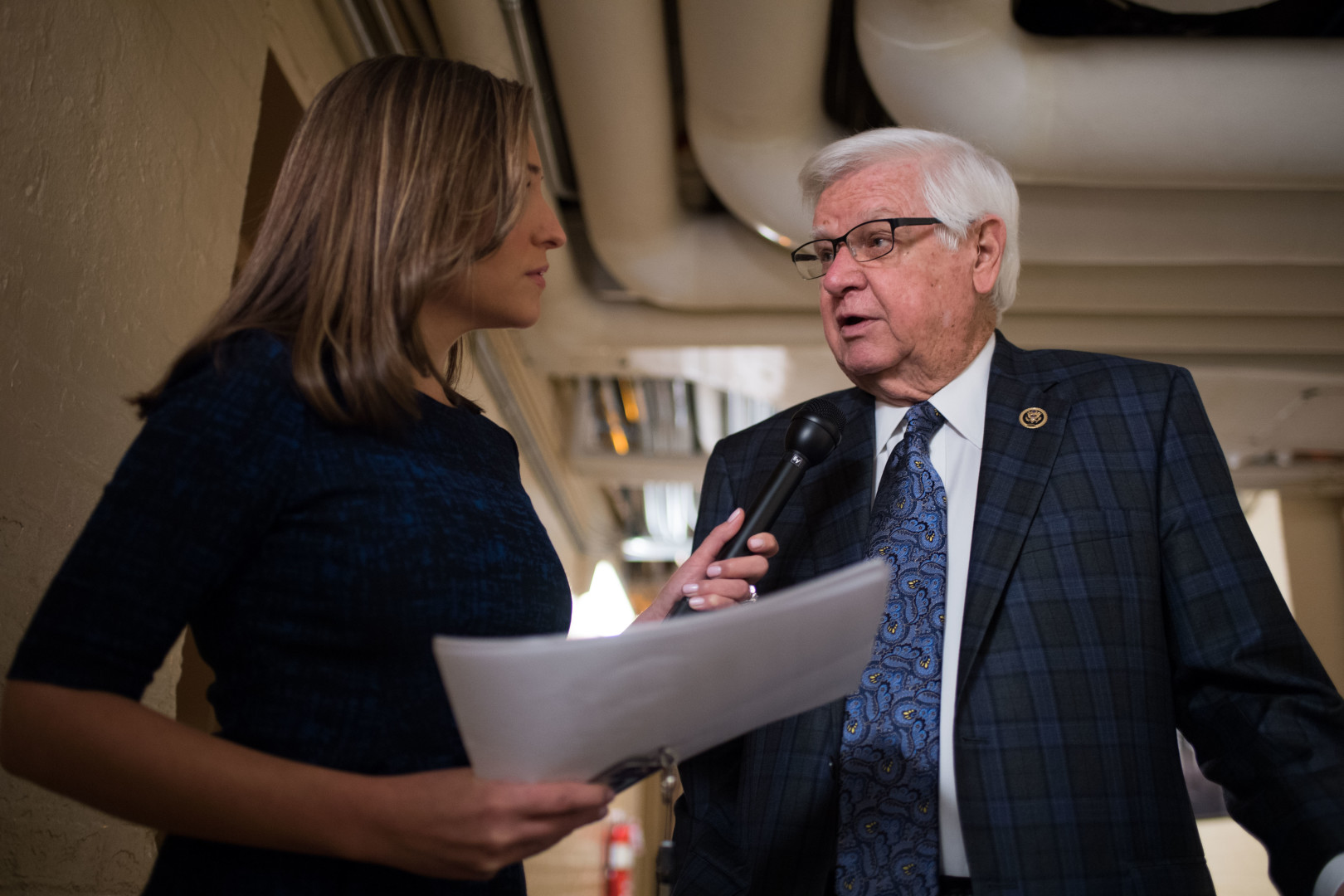 House Republicans are coalescing around passing a short-term continuing spending resolution this month, and then passing a variety of "mini-buses," rather than one large spending bill, in December.
The details emerged after a more than hour-long meeting of the GOP conference in the basement of the Capitol. After the meeting, several members said a plan was beginning to emerge, with leaders promising a vote on a military spending bill to lure in wary conservatives.
The most vocal among them, the 40-some members of the House Freedom Caucus, have split with party leaders before and are threatening to do it again. Its members favor a longer-term spending plan that would maintain the government's current funding levels until March, when they believe Republicans may have more leverage. If the group does split, Republicans will likely need to rely on Democrats to pass a shorter-term spending bill.
Many lawmakers want to avoid passing an omnibus spending bill after the election, which would provide funding for every federal agency in a catchall piece of legislation. By opting for smaller "mini-buses," Congress would pass multiple smaller groupings of spending bills.
"There's a realization within the conference that an omnibus is likely out of the question. It's not a very popular thing, and I don't like it either," said Rep. Hal Rogers (R-Ky.), who chairs the House Appropriations Committee. "So the idea is to try to do a few mini-buses that are bite-sized appropriations that we can digest and look at carefully."
However, Senate leaders hope to vote on a continuing resolution that would run through Dec. 9 sometime next week, and they appear ready to leave the Capitol altogether until after the November election. That could leave the House to either pass the same measure as the Senate or force senators to return to avoid lapsing the government's spending authority.
The timing of how a stopgap spending measure is brought up in either chamber is uncertain, Rogers said.
One of the most pressing issues underlying the debate is how to fund the government's response to the Zika crisis. Rogers said he expects Zika money to be tied to the short-term spending measure, though it is uncertain that a funding bill that can pass the Senate will be palatable to House Republicans.
Senate Democrats are pushing for the chamber's original Senate bill – $1.1 billion of emergency funding without what they call partisan provisions – to be attached to the continuing resolution, and top Republicans in that chamber have indicated deal could be reached as soon as next week.
Funding for the Zika virus wasn't a major part of the House GOP's discussion Friday, several lawmakers said.
Many House Republicans say provisions included in the failed conference committee Zika bill, particularly the divisive provision that effectively bars funding from going to Planned Parenthood affiliates in Puerto Rico, should remain. That provision has been the subject of stern opposition by Senate Democrats. They have voted against the conference report, which negotiated without congressional Democrats, three times. They have also made it an issue against Republicans on the campaign trail, particularly in Florida.
"I think it has to come out. The votes just aren't there," said Rep. David Jolly (R-Fla.). "We can have as many passionate fights about this Planned Parenthood rider as we want, but the votes aren't there for it. And so if we insist on it in the House, we're not going to get Zika funding."
Jolly introduced the Senate's original measure as its own House bill Thursday with Rep. Curt Clawson, another Florida Republican. Jolly has been outspoken about the need for Zika funding as locally transmitted cases grow in Florida, even bringing a jar of mosquitos onto the House floor to make his point.
Jolly said he is concerned that the Senate could jam the House with a bill that includes the Zika money without the provisions Democrats object to. Many Republicans may not like it, but ultimately vote in favor of it.
"I think appropriators also understand, and appropriators will lead this negotiation, that at the end of the day you negotiate, and you've got to take some things out," he said.
Rogers said passing the Senate's original bill is under consideration, but he did not elaborate on details. He also declined to share his preference on how exactly Zika funding is attached. In addition, debate about whether or not the funding is offset could continue to be a sticking point.
Several Republicans, including Reps. Phil Roe (R-Tenn.) and Kevin Brady (R-Texas), said they believe the Planned Parenthood provision – which does not include the term "Planned Parenthood" but effectively blocks funding from going to the group's affiliates in Puerto Rico – should remain in the bill. House Speaker Paul Ryan has also said the provision should remain.
While Republican leaders are mulling ways to earn the support of Senate Democrats, they have a more immediate problem in the House. To pass the short-term spending package, conservative lawmakers who may oppose a continuing resolution of that length said Republican leaders will need support from Democrats if they want their plan to succeed.
Rep. David Brat (R-Va.), a House Freedom Caucus member who is one of the party's most strident conservatives, said some lawmakers brought up the idea of attaching a provision to the that would limit Syrian refugees from coming into the U.S., tying the must-pass spending bill with a conservative priority.
"Everyone's in favor of it, so why wouldn't you do that?" he asked. "I wouldn't trade that for a short-term CR, but it ought to be in there."
Other members of the House Freedom Caucus, such as Rep. Matt Salmon, an Arizona Republican who is retiring at the end of the year, said "there were members who said they would go for a short-term [CR] if there was a provision that would put "a pause on Syrian refugees."
Throughout September, he and other lawmakers said, House leaders have sought to bring members skeptical of a short-term CR to their side by promising to approach spending in the lame-duck session through a series of smaller funding packages, call "mini-buses." Conservatives vehemently oppose  a massive, leadership-negotiated omnibus.
To try to soften the blow of a short-term extension, Brat said House leaders talked about forging a path for a "mini-bus" to authorize spending for the military, rather than offering the Defense Department only short-term funding.
But that idea, Brat said, operates under the assumption that the Senate would go along with the plan.
"Defense was the topic of the day," he said. "Why is it that [Senate Majority Leader] Harry Reid, in a month, is going to pass that when he won't pass that now?"