How Would Democrats Run the Senate Banking Committee?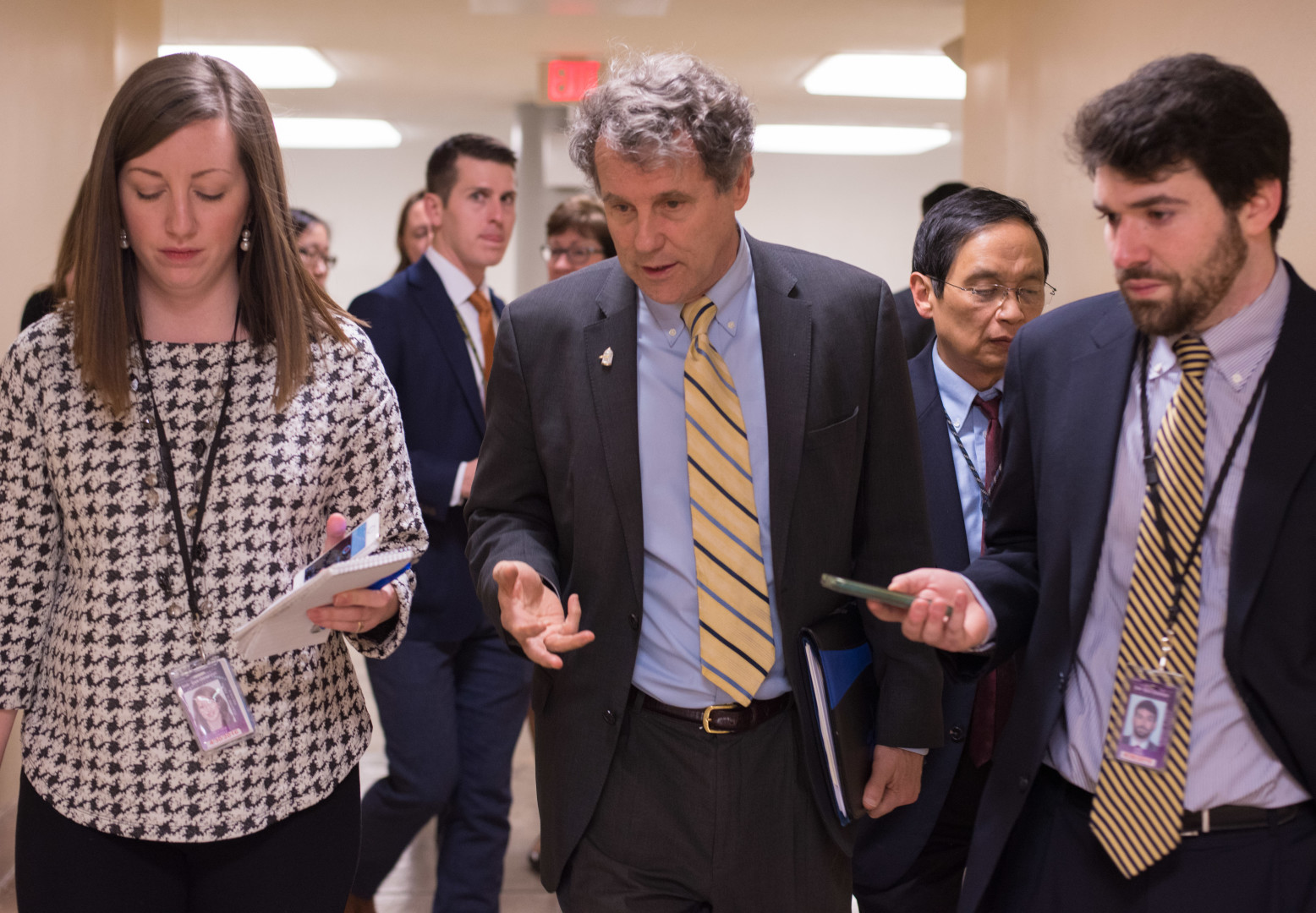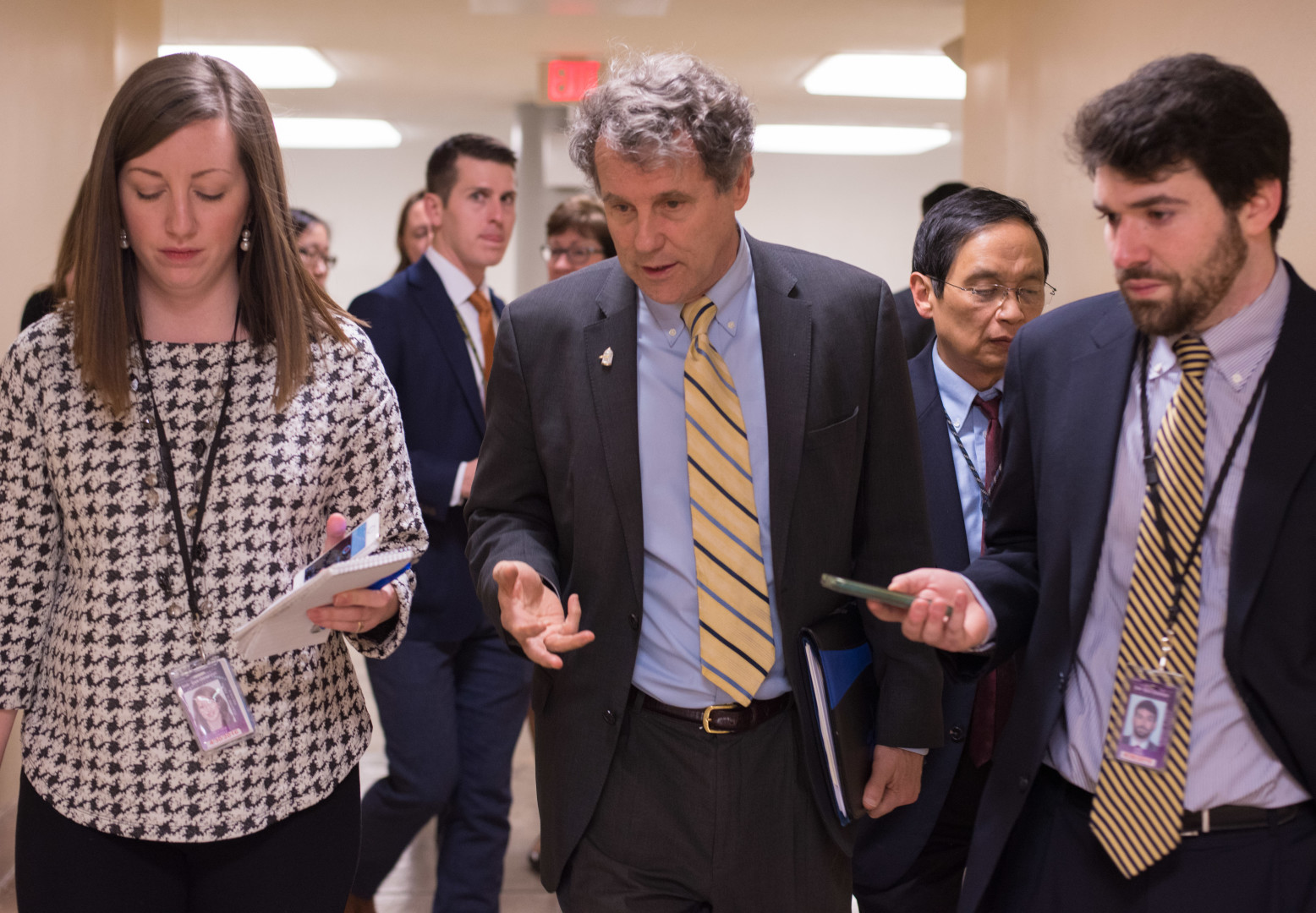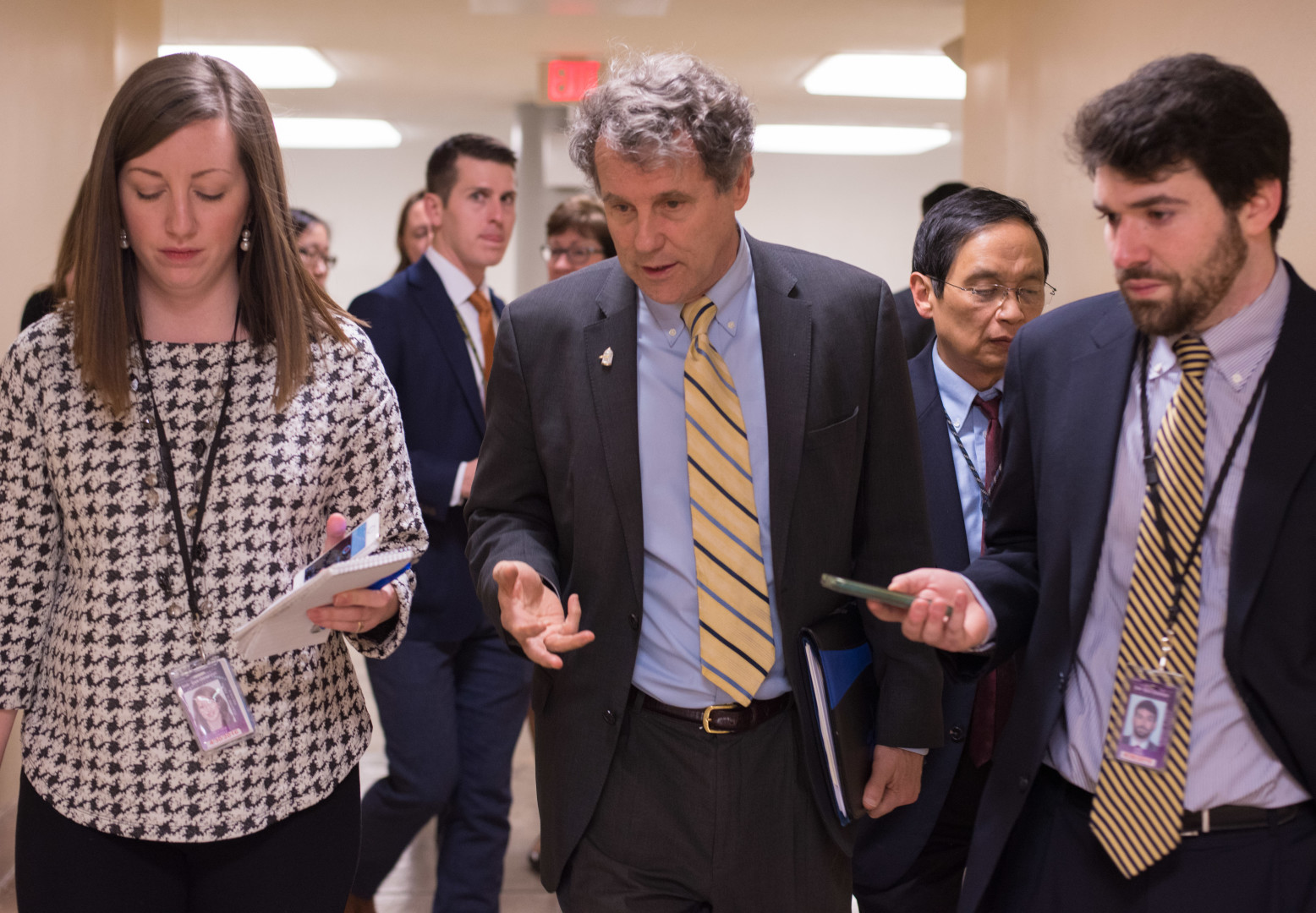 Since Republicans assumed control of the Senate in January 2015, Democrats have regularly complained that the workload of the Banking Committee has declined significantly under Chairman Richard Shelby (R-Ala.). The panel, they argue, hasn't moved on bipartisan legislation to address some of the critical issues facing the economy. Its moves on regulatory nominations have been painstakingly slow.
Remarks over the last year from Sen. Sherrod Brown of Ohio, the committee's top Democrat, make it clear that Democrats think they stand a chance at facilitating bipartisan legislation in the financial sector if they take back the Senate for the 115th Congress. Brown, as the ranking member, is the top candidate to lead the panel if Democrats win a majority in November. He has not formally prescribed a specific agenda of how Democrats would run the committee, but he hinted at some priorities last week in a brief interview with Morning Consult.
There's "a whole host of questions," Brown said. "What do we do with capital standards? What do we do with the Fed? What do we do to beef up the consumer bureau?"
He added that efforts to ease regulations on community banks, which Democratic presidential nominee Hillary Clinton endorsed, would likely be on the priority list.
In previous speeches throughout the year, Brown has provided substantive hints about where he would guide the committee's work. During an address to the Economic Club of New York in May, Brown pointed out that the 2010 Dodd-Frank Act is "still a work in progress" that could be made "even better."
On capital standards, Brown has led the call for beefing up the thresholds the Fed sets for large banks. That was the centerpiece of legislation he introduced in 2013, with the support of Sen. David Vitter (R-La.), that would have set tiered capital standards for banks depending on their size.
On consumer protections, Brown has said he wants to strengthen rules on credit reporting and debt collection.
Bartlett Naylor, a financial policy advocate at the left-leaning group Public Citizen, said capital standards likely would be the top priority for proponents of tighter market controls if Democrats take control of the Senate. House Financial Services Committee Chairman Jeb Hensarling (R-Texas) has backed requiring banks to hold capital based on a 10 percent debt-equity ratio, but his Dodd-Frank replacement legislation includes deregulatory measures unpalatable to Democrats.
"If Senator Brown is Chairman Brown and the committee doesn't change too much other than its majority, we assume that he will promote capital," Naylor said. "And we support that."
Naylor also pointed to the possibility that lawmakers will push for legislation building on a report from the Fed, the Office of the Comptroller of the Currency and the Federal Deposit Insurance Corp. that recommends curbing the amount of commodities trading and merchant banking at major institutions. In a written statement reacting to the report last week, Brown said Congress "has an obligation to give their recommendations serious attention."
Beyond those issues, Brown has said the focus on improving Dodd-Frank and tightening regulations on the financial sector shouldn't distract from the other issues under the jurisdiction of a committee whose full name is Banking, Housing and Urban Affairs. That would mean taking ownership of the affordability of rental housing, for example.
"On the Banking Committee, we have tended to operate as Congress's response to the banking industry. But that has things backwards," Brown said in his Economic Club speech. "We need a Banking Committee, and a Congress, that puts a human face on our actions and puts people, not industry, first."
Speaking at the Center for American Progress in July, Brown sprinkled his remarks with a handful of priorities related to legislation and regulation. He said he wants the Securities and Exchange Commission and the Financial Stability Oversight Council to follow a financial stability mandate, and that he wants to give FSOC more regulatory "teeth."
Regardless of the outcome of this year's election, though, Brown made it clear that he sees a greater opening for the committee to get work done in 2017 because Shelby will have to step down as the chairman, as required by GOP term limits. In that event, Sen. Mike Crapo (R-Idaho) would likely become panel chairman. At the CAP event, Brown said he has a strong working relationship with Crapo and hinted that they would be a more productive pairing than Brown and Shelby have been.