House Leaders Beam as Pence Embraces Their 'Better Way'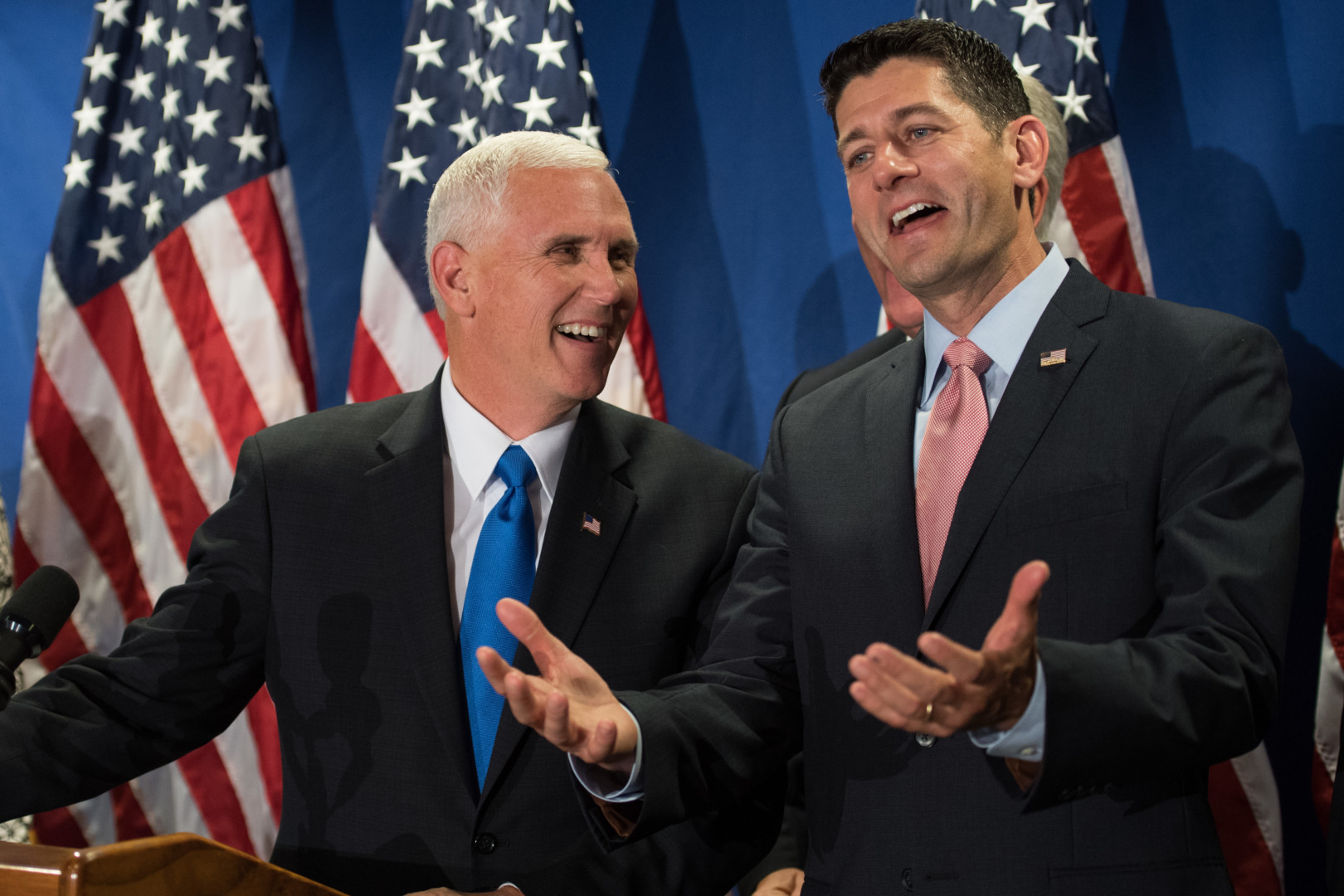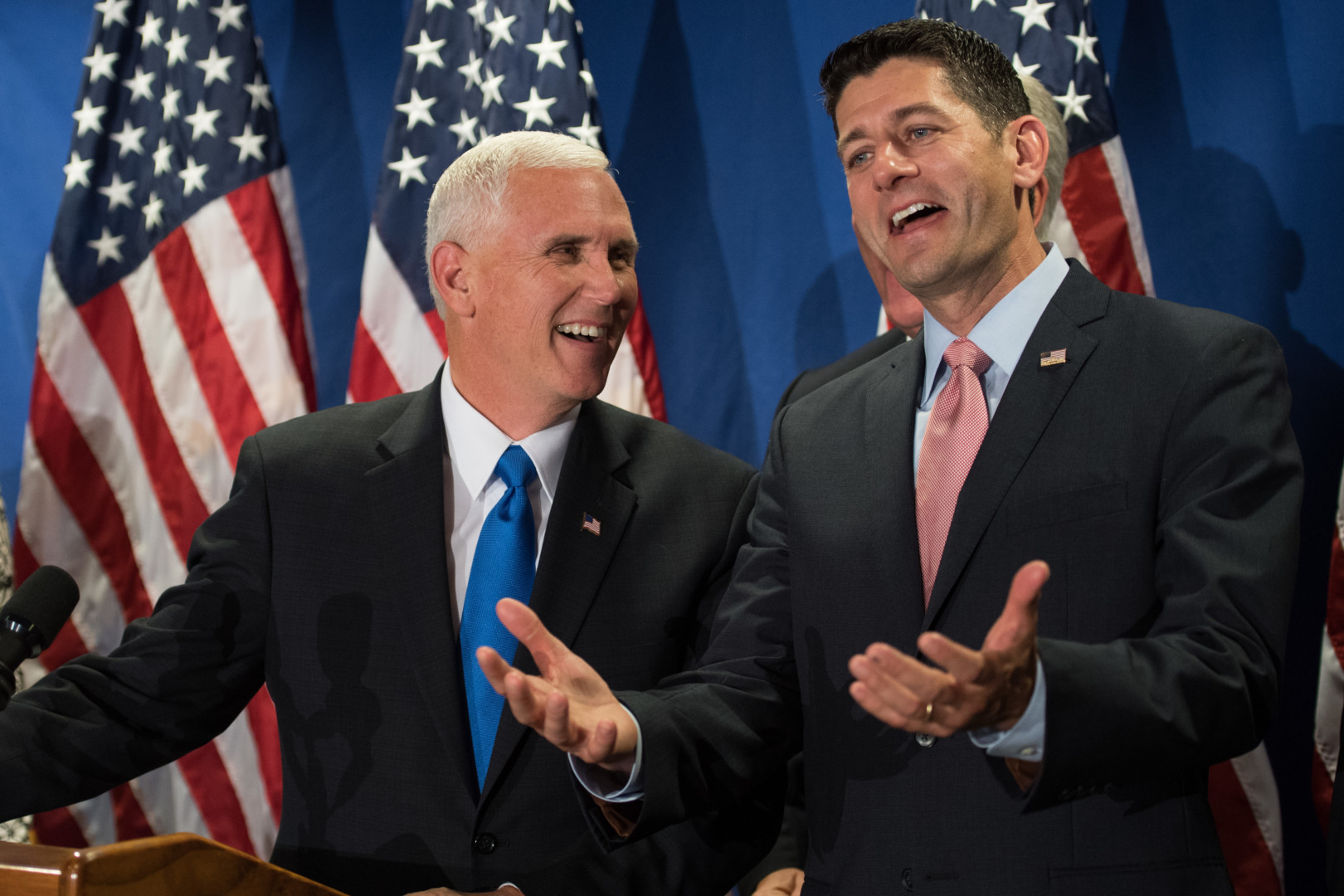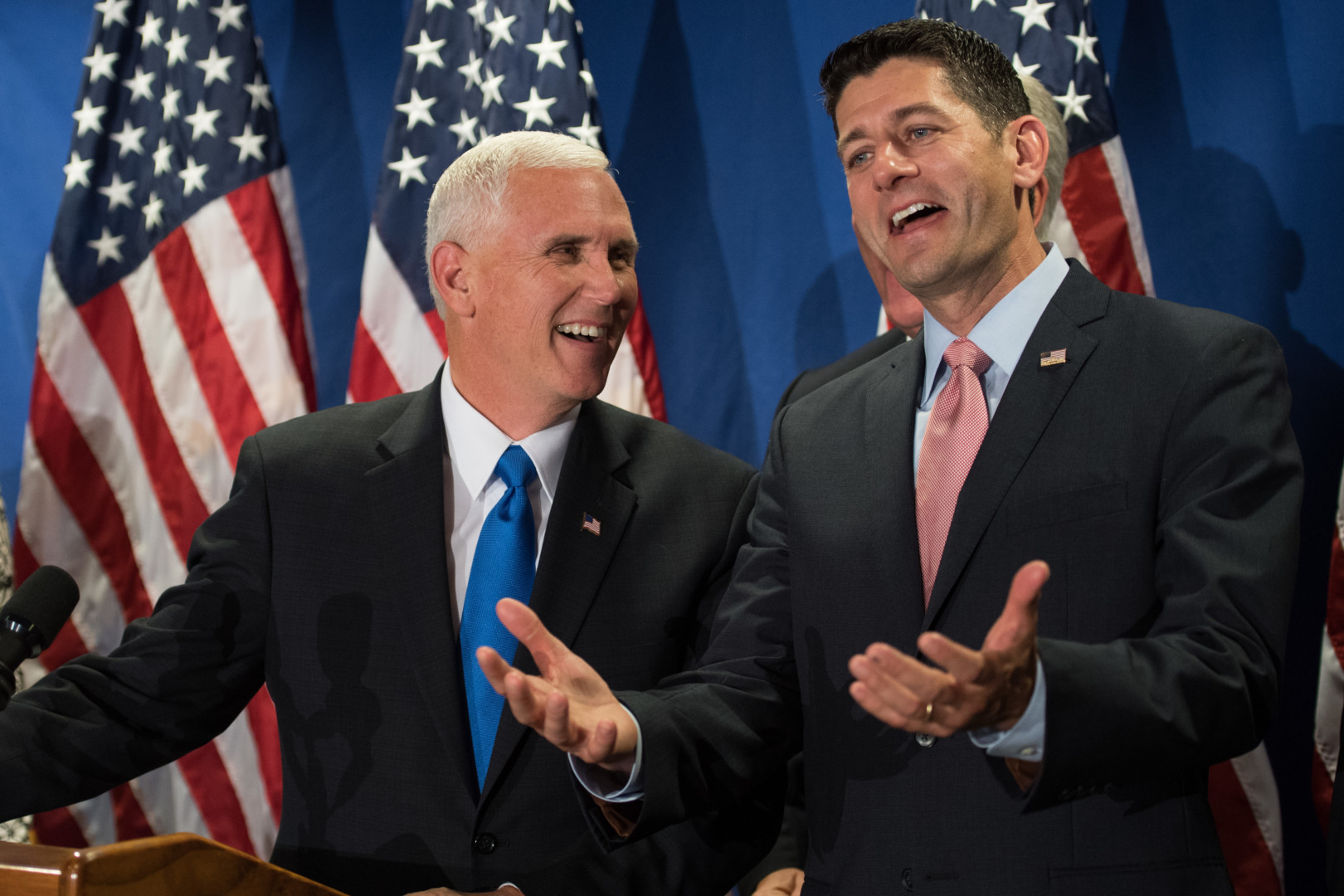 House Republican leaders have kept their distance from the party's presidential nominee, Donald Trump, meeting only privately with him when he visited Capitol Hill earlier this year.
But on Tuesday, there was no such trepidation when top lawmakers welcomed back his running mate, Indiana Gov. Mike Pence, who served in Congress for a dozen years.
"He is working with all of us to put this country back on track," said Speaker Paul Ryan on Tuesday, after he and other House Republicans met privately with Pence.
The Wisconsin Republican has been put in an uncomfortable position in 2016 — mindful of his duty to keep the party unified, but also obligated to condemn nativist elements of Trump's campaign rhetoric and proposals. Instead, he and other congressional GOP leaders have pressed forward with their own policy agenda to serve as an alternative to Democrats, who are hoping Trump's unpopularity will help them chip away at the GOP's historic majority.
"Just as our Gov. Mike Pence travels the country talking about the future, our House will be leading with our 'Better Way' agenda," said Majority Leader Kevin McCarthy (R-Calif.) after Pence addressed other lawmakers.
While Trump has campaigned mostly without delving into complicated policy issues, House Republicans released policy proposals on poverty, national security, health care and tax reform. It's that agenda House Republican leaders have urged lawmakers to campaign on this fall, an agenda that was openly embraced by Pence, a former House GOP conference chairman, on Tuesday.
"What's so inspiring to me is how much consistency there is between Donald Trump," Pence said, "and the agenda House Republicans have put forward with a 'Better Way.'"
Ryan initially held off on endorsing Trump and has called him out on areas where they disagree, though more recently he has adopted the practice of not answering specific queries from reporters regarding Trump's comments. But on Tuesday, he beamed as Pence praised his policy agenda, spoke of "boundless" respect for House GOP leadership and expressed confidence in Republican victories in November.
Though Pence and GOP leaders sought to present a united front to reporters gathered at the Republican National Committee for their meeting, Pence was on his own when it came to defending the Trump campaign.
Pence renounced the support of David Duke, the former leader of the Ku Klux Klan who is running for Senate in Louisiana. He also questioned Hillary Clinton's presidential campaign for attacking them over the white nationalist's endorsement after the father of mass shooter Omar Mateen was seen attending her rallies earlier this year. (Although, Pence himself attacked Clinton after the incident.)
"We do not want his support and we do not want the support of the people who think like him," Pence said, before defending his refusal to call Duke "deplorable," a term Clinton used to identify half of Trump's supporters. "I've never heard a major party candidate in the United States speak of the American people that way."
But when Pence met with Senate Republicans, at least one lawmaker, Sen. Mike Lee, expressed concerns that the Trump campaign should be stronger in their condemnation of Duke and other groups associated with the white nationalist movement.
"Lee emphasized that Republicans must identify David Duke's racism as deplorable, acknowledging that he ordinarily uses terms like 'deplorable' to describe messages, ideas, actions, and organizations, but not people." Lee spokesman Conn Carroll said in a statement.
The Utah senator "also encouraged the Trump campaign to be explicit in its denunciation of the alt right movement," Carroll added.