Flint Funding Advances, but the Finish Line Is Far Away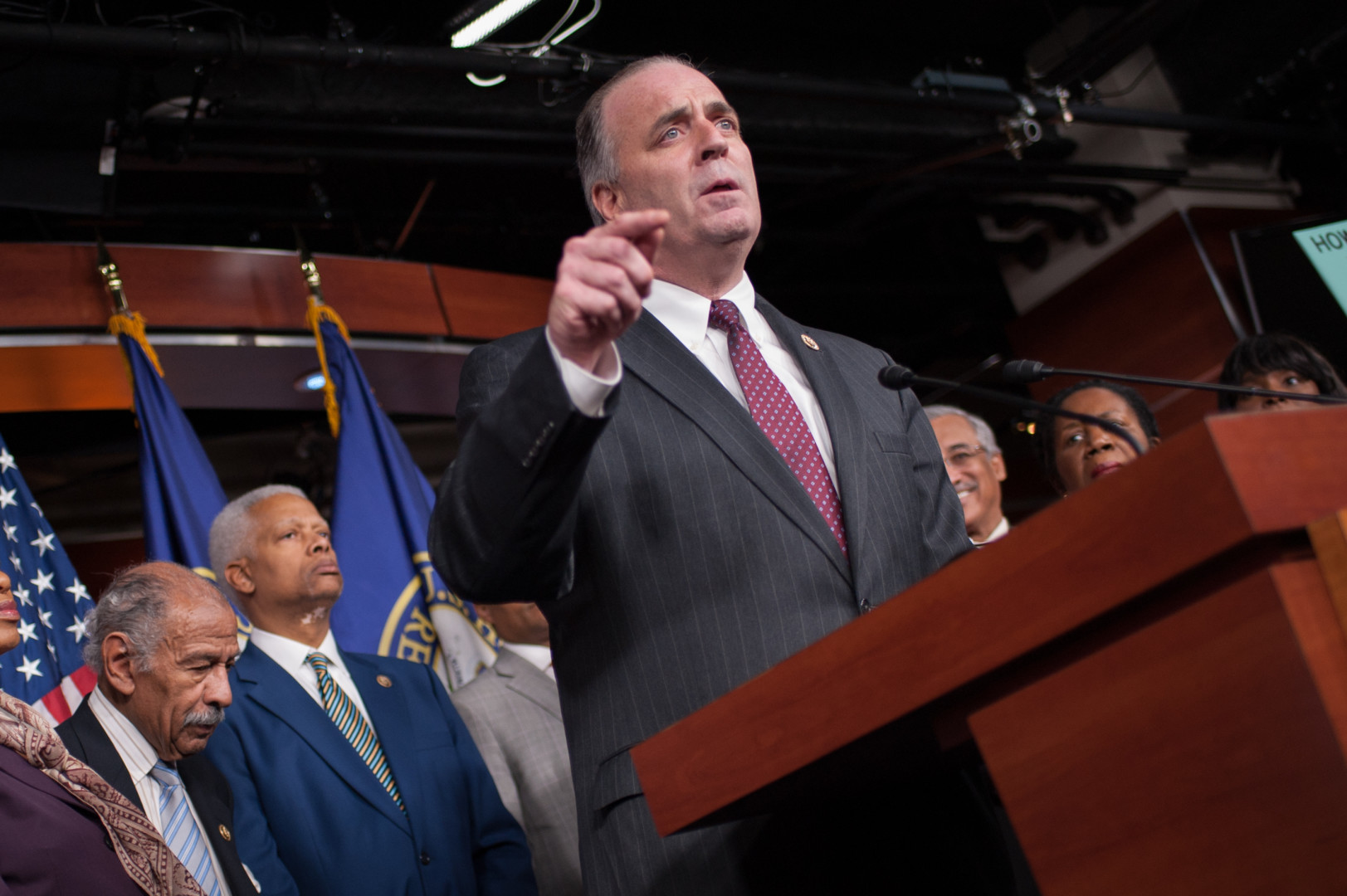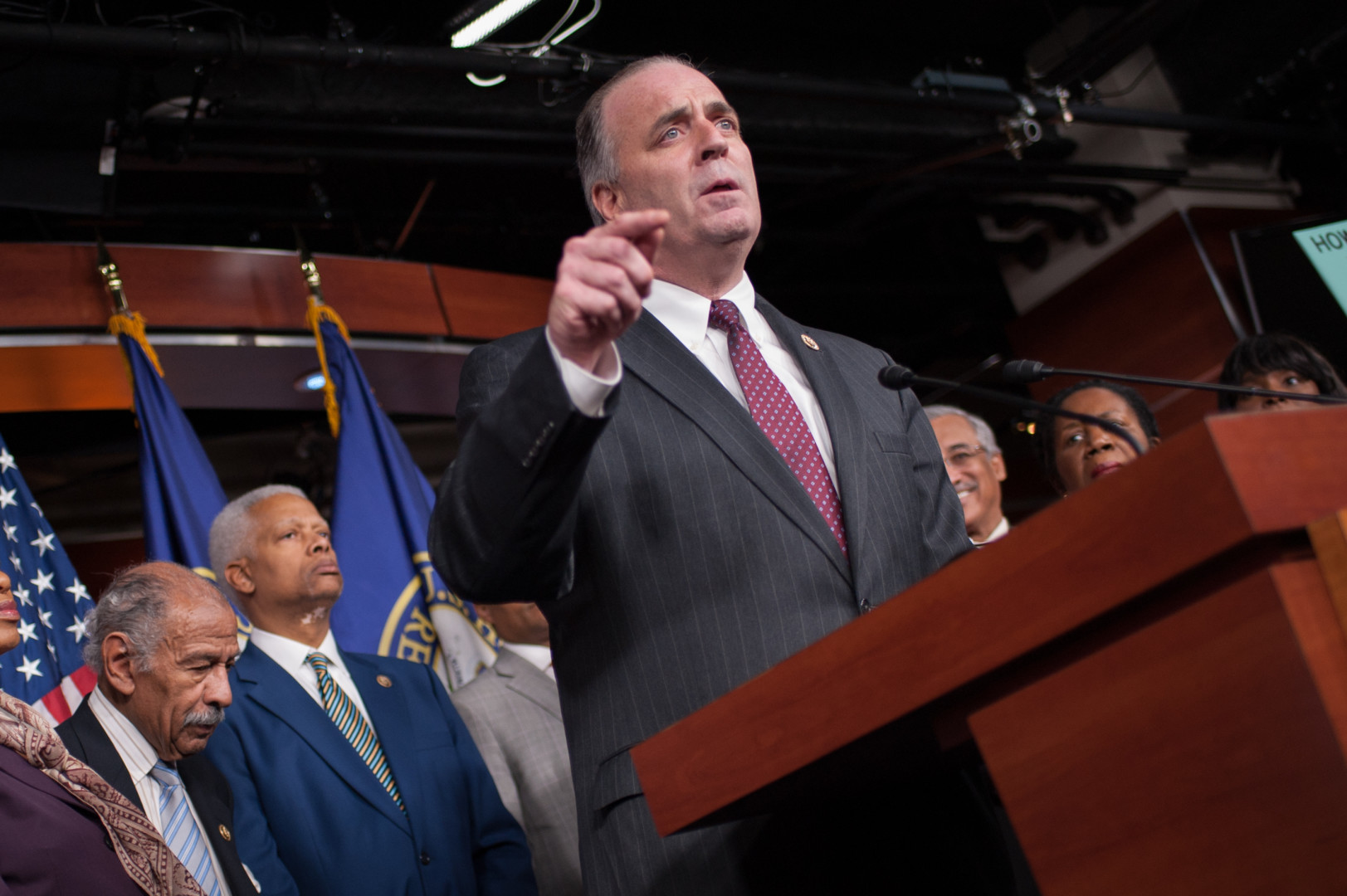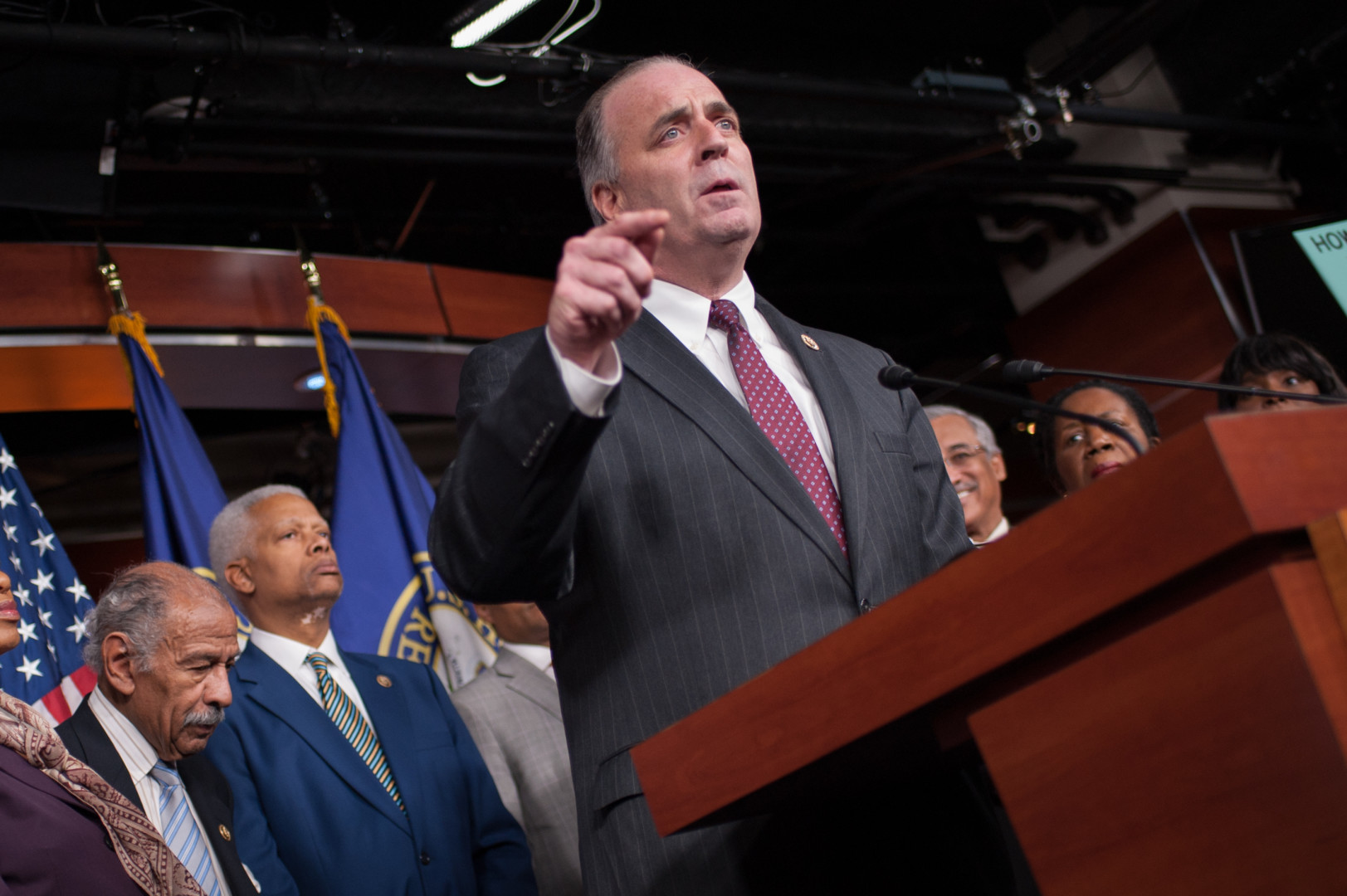 Flint found itself back in the spotlight with a Donald Trump visit to the Michigan city on Wednesday. The Senate also is expected pass a water-infrastructure bill this week with Flint money.
Still, supporters of Flint funding need the GOP-led House to get on board before the city can start replacing its corroded lead pipes.
The Senate is working its way through the Water Resources Development Act, with a $220 million provision helping Flint and other cities with similar problems. But once the upper chamber is done, the House needs to pass it, too, and there has been no indication that will happen.
Michigan Democratic Sens. Debbie Stabenow, Gary Peters and Rep. Dan Kildee told reporters on Wednesday they are looking for any vehicle for Flint funds that can get House Republicans' support.
"They could put it in the water resources bill," Kildee said at a news conference. "They could put it in one of the spending bills. As far as I'm concerned, you could put it in the morning prayer."
The Senate WRDA bill has a relatively clear path forward. Senators expect a final vote on Thursday. A procedural cloture vote on Monday indicated bipartisan support, passing 90-1, with Sen. Mike Lee (R-Utah) casting the only dissenting vote. The bill cleared a few more procedural hurdles on Wednesday. Senators voted 85-12 to waive a motion that says the bill violates the budget act, and then voted 94-3 to proceed to a vote on a slightly amended version of the bill.
Timing is one of reasons Michigan Democrats still aren't all in on the WRDA bill as a vehicle for Flint funds. If the Senate passes a WRDA bill with Flint funds and the House passes one without them, the two versions will have to be hashed out in a conference committee. That takes time. But if the funds are instead included in the omnibus funding deal, or in a continuing resolution to fund the government, that would be even better from their point of view.
Kildee acknowledged that would be "a heavy lift."
"My preference would be to put it in something that has a more immediate effect," he told reporters.
Even if lawmakers aren't married to WRDA as a vehicle for Flint funds, they hope to see the Senate bill pass with as much support as possible to demonstrate bipartisan support, Stabenow said. The 90-1 cloture vote was a good first step, she said.
Stabenow also took a shot at Lee for his lone "no" vote, noting that he also placed a hold on the Senate energy bill when it briefly included Flint funds. "He's the guy that caused the problem for us having to wait eight months," she said, referring to the lost battle in the spring when senators attempted to include Flint funding in the energy bill.
The lawmakers gathered on Wednesday, along with Flint Mayor Karen Weaver and local activists, to keep a spotlight on Flint's struggles. Residents are still relying on bottled water rather than their sinks and showers, and many young residents will deal indefinitely with the health effects of drinking water with high lead levels.
But the group, which didn't include any Republican elected officials, didn't appreciate Trump's visit to the city. Kildee told reporters that Trump has been "amazingly silent" on the city's water troubles and that the GOP nominee wasn't helping to bring attention to the issue. "This has been going on for more than a year at least. And all of the sudden, because he's trying to change his electoral strategy, Flint occurs to him?"
During his speech at the historically black Bethel United Methodist Church, the Republican nominee broke his silence on the issue in typical fashion.
"It used to be, cars were made in Flint and you couldn't drink the water in Mexico," Trump said. "Now, cars are made in Mexico, and you can't drink the water in Flint."