Rosenworcel Nomination Caught Up in End-Game Chess Match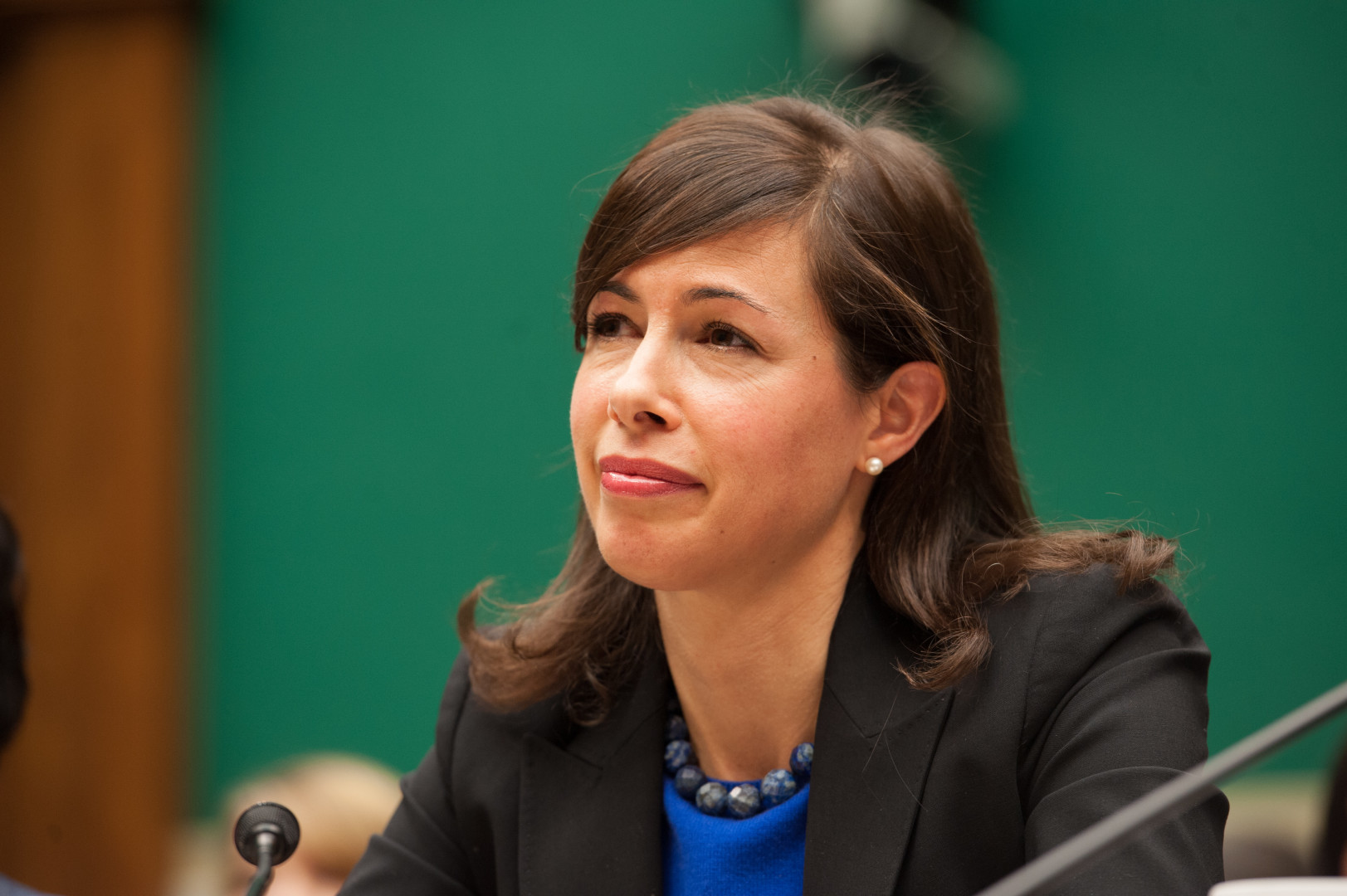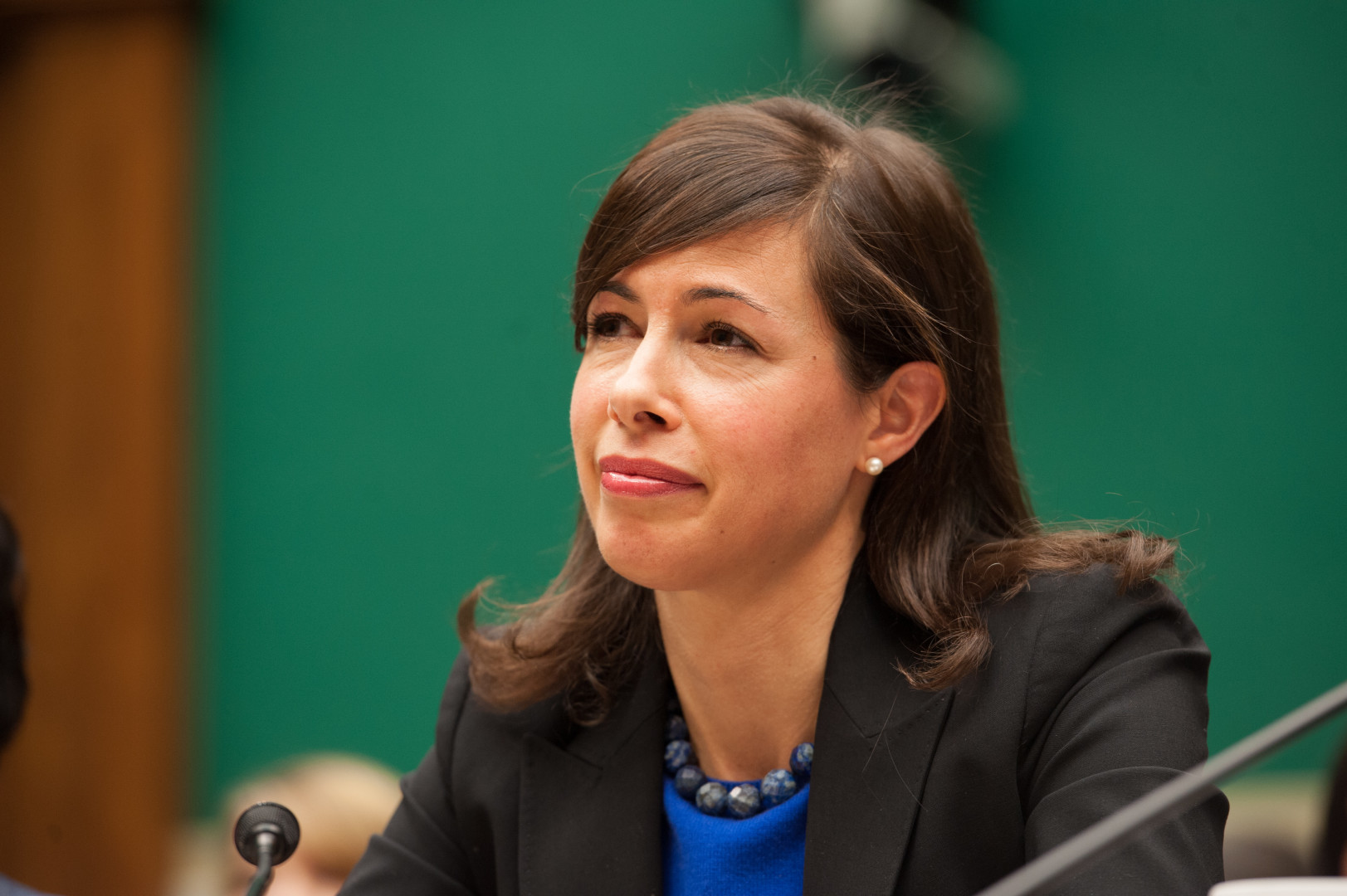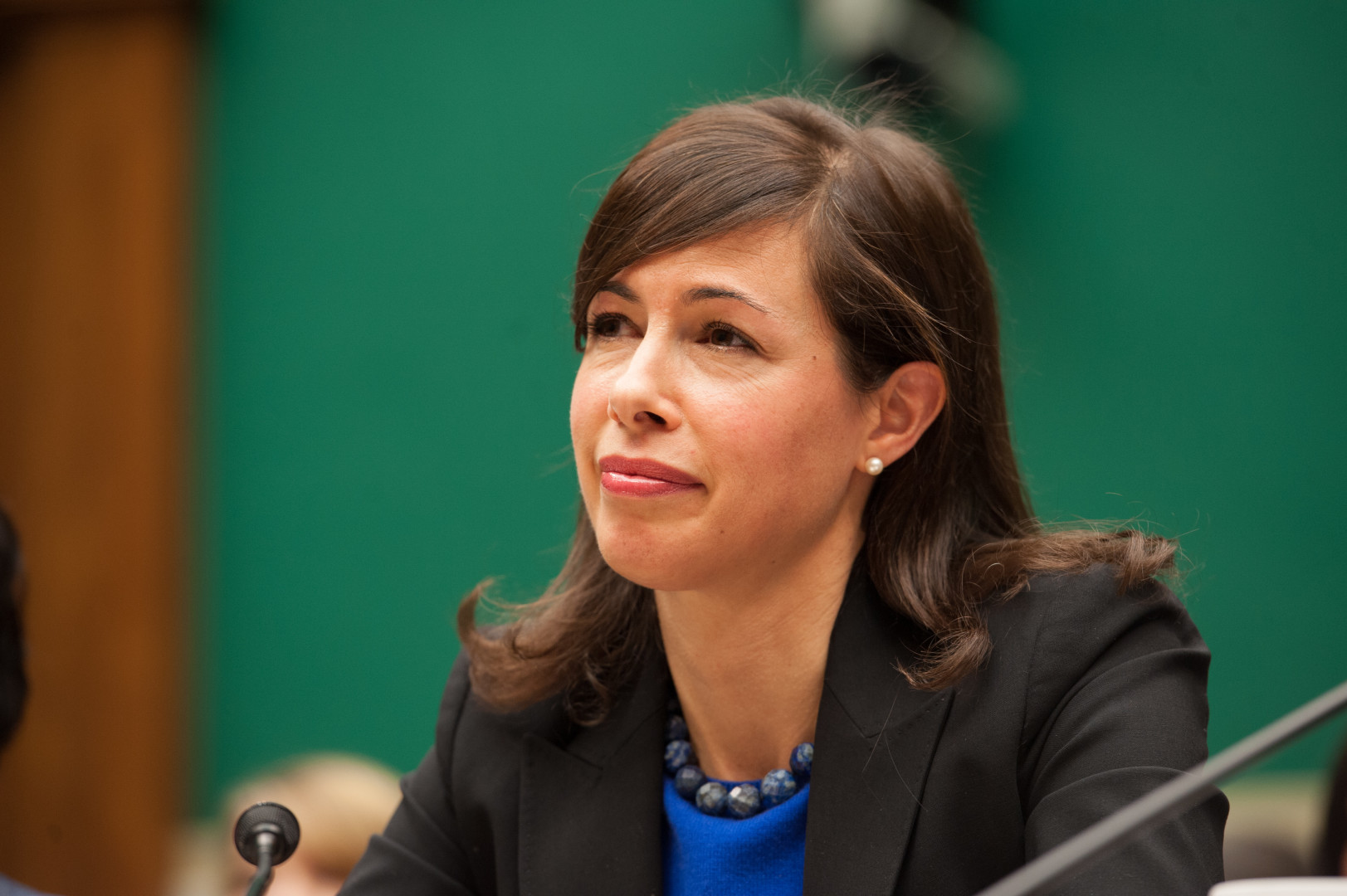 A tangled mess of two stalled telecom bills and the pending nomination of a well-liked tech regulator won't be resolved until a lame-duck session of Congress, if at all, a top Senate Republican said Thursday.
At issue is the confirmation of FCC Commissioner Jessica Rosenworcel, a Democrat, for a second term at the agency. If the Senate doesn't vote before the end of the year, she's out. Her term will be up, and there will be no way to extend her tenure, even though she is highly regarded by both Republicans and Democrats.
The standoff over Rosenworcel in the Senate, with several Republican objections to her nomination, has also tied up a bill to strengthen spectrum allocation and a long-overdue measure to reauthorize the FCC.
"I don't think this happens before Nov. 8th, but I think when we get back in a lame-duck, I hope that we can bust some things loose and perhaps one of those will be the nomination," Senate Commerce Committee Chairman John Thune (R-S.D.) told reporters after a lengthy oversight hearing on the FCC.
Democrats say that in Dec. 2014, then-Minority Leader Mitch McConnell (R-Ky.), promised Senate Democrats that if they voted to confirm Republican FCC Commissioner Michael O'Rielly, the GOP would move swiftly to confirm Rosenworcel at the start of the 114th Congress in January 2015. That's also when McConnell became majority leader.
The Senate Commerce Committee approved her renomination in December, but the floor vote to confirm Rosenworcel has yet to come because of a few GOP objections. Despite rumors that frequent naysayer Sen. Mike Lee (R-Utah) is one of the senators holding up the nomination, a staffer in Lee's office told Morning Consult that he is not currently blocking Rosenworcel's nomination.
Senate Minority Leader Harry Reid (D-Nev.), has blocked two telecom measures reported out of Senate Commerce, both with strong bipartisan support, in retaliation for McConnell's unwillingness to force the nomination through.
Senate Commerce Committee Chairman John Thune (R-S.D.) suggested last week that if FCC Chairman Tom Wheeler were to step down following the November elections, it could help free up Rosenworcel's confirmation vote.
Wheeler took a large step in that direction in his opening statement. He also made a plea that Rosenworcel receive a confirmation vote to stay on at the agency.
"As a certain November event approaches and a new administration is on the horizon, this may be my last appearance before this committee," Wheeler told the panel. "I will cooperate fully with the new administration to ensure a smooth transition at the FCC."
"As chairman of this agency I hope we can continue to count on Commissioner Rosenworcel's insights and leadership," Wheeler added.
Thune wasn't satisfied. "He hasn't made a really definitive or affirmative statement" about whether he will step down once a new administration takes charge, he told reporters after the hearing.
Thune said the comments were "certainly movement in the right direction." But, he said, the few GOP members who are holding up the nomination would likely want a stronger commitment.
"It would be helpful, I think, for those colleagues on our side who have issues with the nomination, some of which are related to the question to whether or not he's going to stay on," Thune said. "If he would make that statement clearly, I think that would probably help. … It would help create a better environment for her nomination to proceed."
A Reid aide said the minority leader "continues to expect Chairman Thune and Senator McConnell to keep their word and re-confirm Commissioner Rosenworcel" in an email to Morning Consult.
During the hearing, Democrats made the most of the broken promise from McConnell. "The United States Congress must confirm Commissioner Rosenworcel," Sen. Richard Blumenthal (D-Conn.). "Her confirmation was part of an agreement that led to confirmation of Commissioner O'Rielly."
Addressing O'Rielly directly, he added, "I know you were not part of this agreement, but I'm looking at you because you are a member of the commission, and you would not be there but for this agreement."
"I'm calling on the majority leader very simply to keep his promise," Blumenthal added.
Sen. Ed Markey (D-Mass.) said the Senate should fast-track Rosenworcel's nomination to get rid of a "cloud that is unnecessarily over her head."
"Two years ago, I voted for Commissioner O'Rielly, I've known him for 20 years. He's a conservative. He's a Republican. I voted for him," Markey, an unapologetic liberal, said. "Commissioner Rosenworcel two years ago was promised a vote. I would ask on a bipartisan basis that we confirm her by unanimous consent out on the Senate floor."
Thune told reporters it's unlikely there would be any untangling of legislative objections before the November elections. He is hopeful, however, that the lame-duck Congress will be able to act on the nomination as well as his two telecom bills.
"I think there are lots of issues that get wrapped up in these nomination fights, and you know we're seeing right now a lot of our bills held up on the floor over this one," Thune told reporters.
Reid's office confirmed the Nevada Democrat is holding up two measures Thune sponsors, the MOBILE NOW Act and the FCC Reauthorization Act.
The Senate Commerce Committee passed the MOBILE NOW Act in March. The measure is aimed at freeing up swaths of airwaves for use by the private sector to bulk up mobile broadband.
The committee passed the FCC Reauthorization Act in late April. That bill includes popular policies such as an anti-spoofing measure to make fraudulent caller IDs on text messages illegal and another that would require all multi-line phone systems to dial directly to 911 without needing to dial "9" first.
Both bills had strong support from Democrats and Republicans in the committee, but they have been tangled up in partisan fights that Thune blamed on growing partisanship at the FCC.
"The partisan toxicity of the commission has reached across D.C. and infected our bipartisan work," Thune said in his opening statement. "For proof of this, one need look no further than at Senator Reid blocking the Senate's telecom agenda while admitting that this committee has done its work, including reporting nominees, in bipartisan fashion."