'Just in Case' Campaign Launches Against Insurer Payments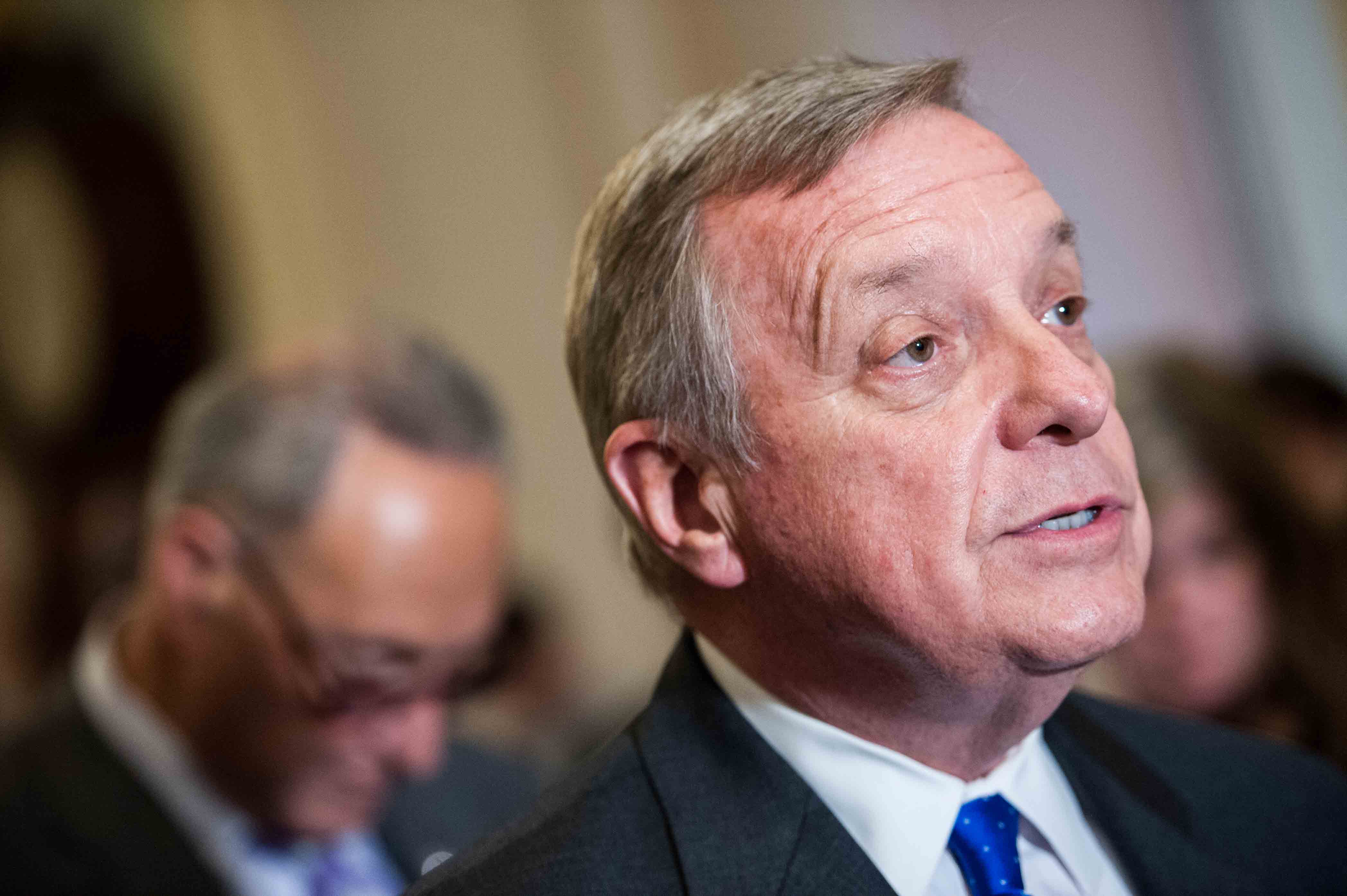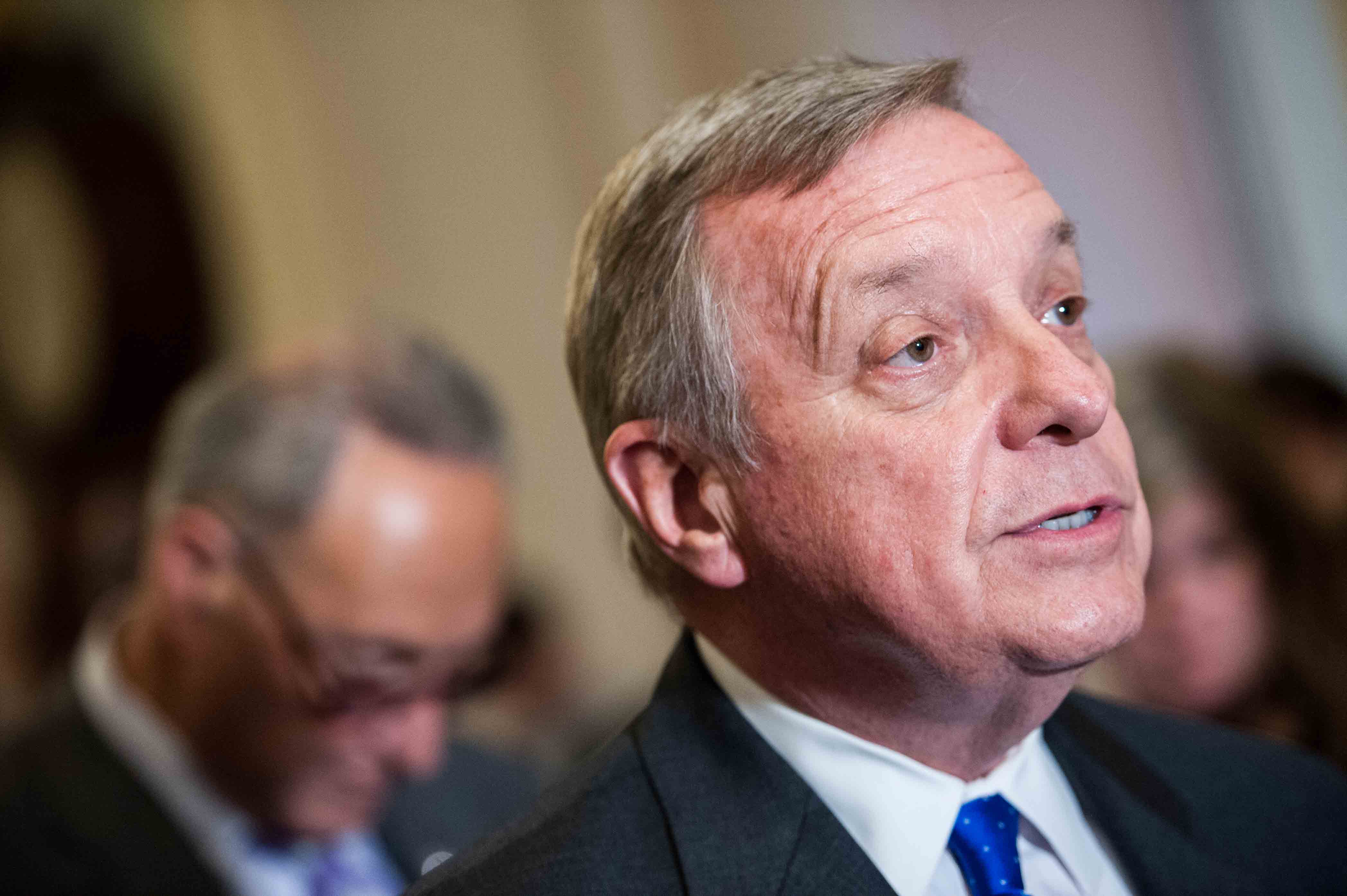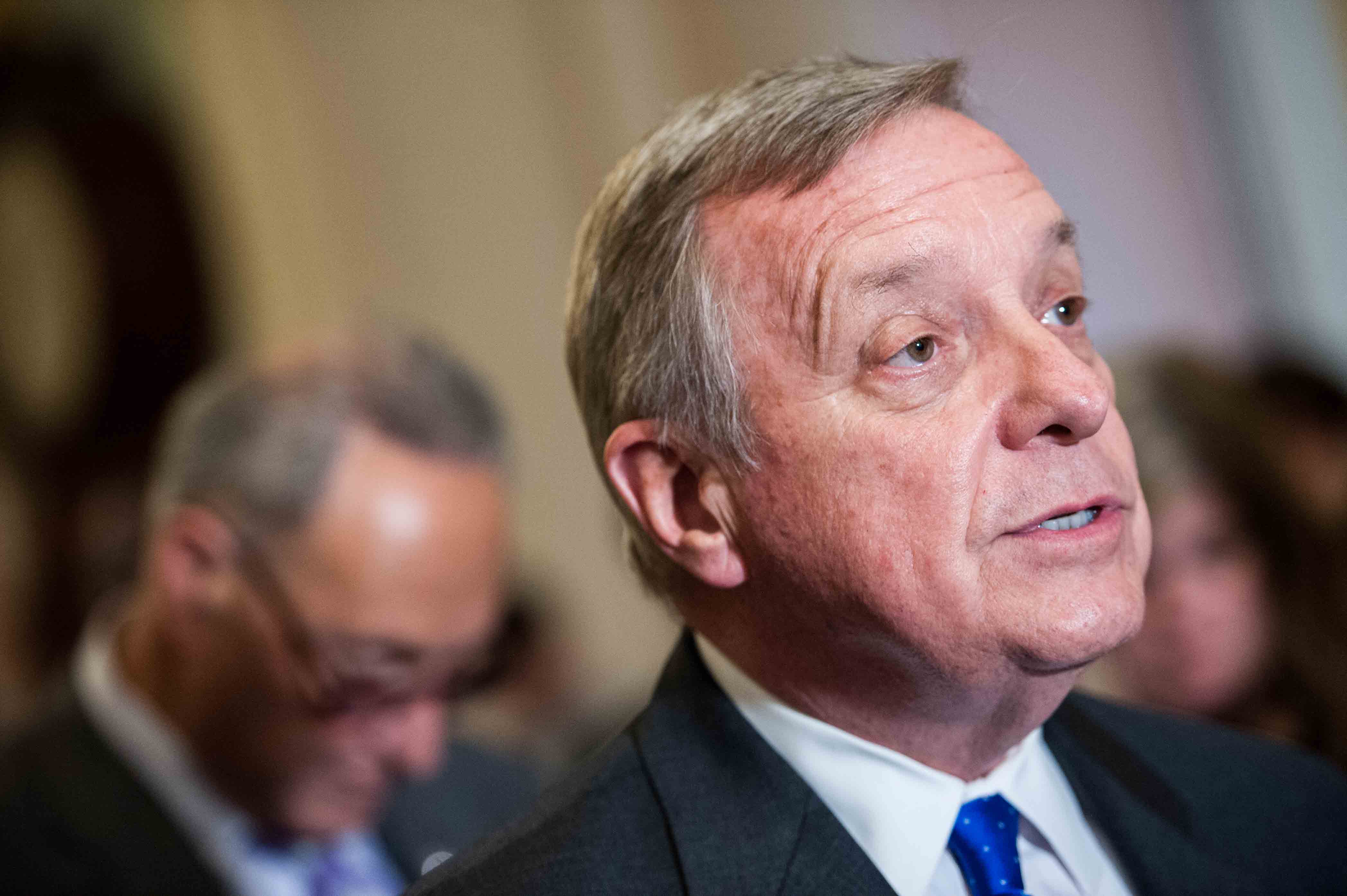 A post-election fight about giving extra money to Obamacare insurance plans is brewing on Capitol Hill, following a summer of bad news for insurers. Given the considerable opposition in Congress, however, it will likely amount to nothing more than hot air.
Conservative groups are sounding the alarm anyway, warning against "insurer bailouts" and urging Congress not to give any additional money to the industry. It may be a long shot, but insurers are still lobbying lawmakers for relief after a bruising few years of losses.
Republicans and Democrats with knowledge of the issue agree that it's highly unlikely that GOP leaders will be willing to funnel more money toward insurers. That would be an implicit thumbs-up to Obamacare.
"I'm realistic. We won't," said Senate Minority Whip Dick Durbin (D-Ill.). "I wish we would."
The general lack of interest in the request among elected Republicans calls into question the real reason for the grass-roots campaign. "These crazy groups are lying to try to raise money from unsuspecting people outraged at the failures of Obamacare. Of course Congress isn't going to bail out the insurance industry. It's dishonest and slimy," said a senior GOP aide in an email.
The discussion about relief for Obamacare plans comes as insurers are seeking double-digit premium increases in 2017, attempting to make up for underpricing their products in the early years of the law. Insurers have vocally expressed their struggle to succeed on the exchanges after underestimating how sick enrollees would be.
There is other bad news in the ACA world, including the collapse of the vast majority of Obamacare's nonprofit co-ops and the exit of several major insurers from exchanges.
Conservative groups worry that extra Obamacare funding could get caught up in the flurry of lame-duck legislative tradeoffs.
"It's in the realm of possibility when you get to the December funding bill and votes are being traded for different riders. What is that going to look like? That's why conservatives are so concerned about lame duck," said Dan Holler, vice president of communications and government relations at Heritage Action for America. "That lack of transparency, that last-minute rush, provides an opportunity where bad things could happen and you find out later. That's certainly the fear."
Freedom Partners, another leading conservative group, launched a campaign Thursday designed to get ahead of efforts by insurers and the Obama administration to "bail out Obamacare," according to a press release.
Their concern revolves around programs written into the law to reduce risk for insurers participating in a new market. Two of these three programs — risk corridors and reinsurance — are scheduled to sunset at the end of the year, while the third program, risk adjustment, is permanent.
The programs have not played out the way the writers of the health care law intended. Republicans, led by Sen. Marco Rubio (R-Fla.), successfully included a rider in spending bills for the past two years requiring the risk corridor program to be budget neutral. The effectively neuters it.
The risk corridor program, in its original form, redistributed funds among insurers by collecting money from plans with lower than expected claims and making payments to plans with higher than expected claims. But the Rubio rider meant that insurance plans only got a fraction of what they requested (12.6 percent) in 2014, a $2.5 billion shortfall.
The Department of Health and Human Services announced in a memo last week that it anticipates that all risk corridor funds collected for 2015 will go toward settling the remaining 2014 balance. That means that no funds will be left over for 2015 risk corridor payments.
In the memo, HHS hinted that it also would like to see Congress appropriate more funds to insurers. "HHS will explore other sources of funding for risk corridors payments, subject to the availability of appropriations. This includes working with Congress on the necessary funding for outstanding risk corridors payments. HHS recognizes that the Affordable Care Act requires the secretary to make full payments to issuers," the memo read.
Freedom Partners is urging Congress to resist any such requests for additional risk corridor funding. The group also wants lawmakers to go further by forcing HHS to recoup money from the separate reinsurance program they say is owed to Treasury under the law. Conservatives argue that Obamacare required $5 billion to be transferred to the Treasury Department before any reinsurance payments were made, which hasn't happened.
Congress must "proactively stop attempts by the administration to hand over taxpayer dollars to save this failing law and fight to recoup the billions in Obamacare funds that are legally required to go to the U.S. Treasury," said Nathan Nascimento, senior policy advisor at Freedom Partners.
The HHS memo also acknowledged pending lawsuits by insurers to recoup risk corridor money, saying the administration is "open to discussing resolution of those claims." Some conservatives have taken this as a hint that the administration is considering settling with those insurers, which would work around Congress to pay them.
AshLee Strong, a spokeswoman for Speaker Paul Ryan (R-Wis.), said, "House Republicans are aware of this issue" and pointed out the Energy and Commerce Committee hearing on the topic earlier this week. Republican committee leaders have been clear that they do not support additional risk corridor funding.
Conservative groups are worried about the possibility of the risk corridor and reinsurance programs being extended beyond their current expiration at the end of the year. But an insurance industry source said this is not what insurers are asking for.
Rather, the source said, insurers want reinsurance to not be cut and for Congress to find a way to have the risk corridor program work as it was originally intended. It's widely understood the Rubio amendment, for better or worse, has had a negative impact on plans' experiences on exchanges.
"The Rubio amendment that eliminated the risk corridor funding has created a problem for some of these health insurance companies and may be the problem that results in premium increases," Durbin said.
But, he added, there is no clear path forward to make up the losses. Any new funding would likely come from Medicare or Medicaid, which is unpalatable to Democrats. "What I'm saying is, where would it come now? If we're going to recreate risk corridors compensation, and it's several billion dollars, the obvious question is what's the source?" Durbin said.
Several Democrats interviewed by Morning Consult said they don't know what the answer is. But for some, it doesn't matter. It's an issue of simply doing what the law says.
"We essentially said, 'We want you to take on these customers, insure them. And until you have some experience on seeing what it's going to cost, then we'll make arrangements to provide some kind of reimbursement or compensation,'" said Sen. Tom Carper (D-Del.). "So I believe the designers were saying we had some kind of moral obligation there, to the insurers who have taken on these risks, and in some cases had great loss, for a couple of them. So I'm open to exploring ways to try to make good our original intent."