Senate Clears First Hurdle as Spending Talks Continue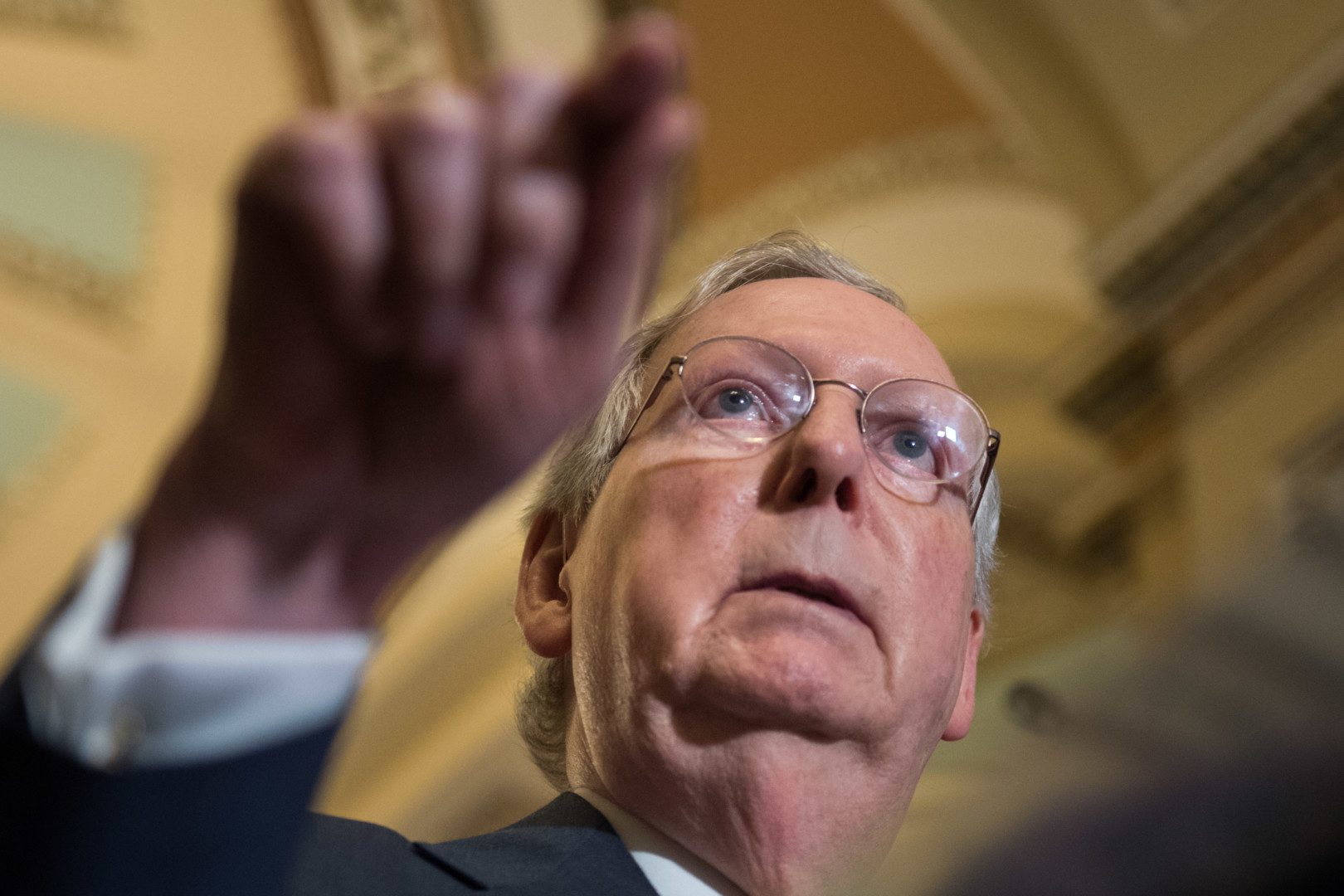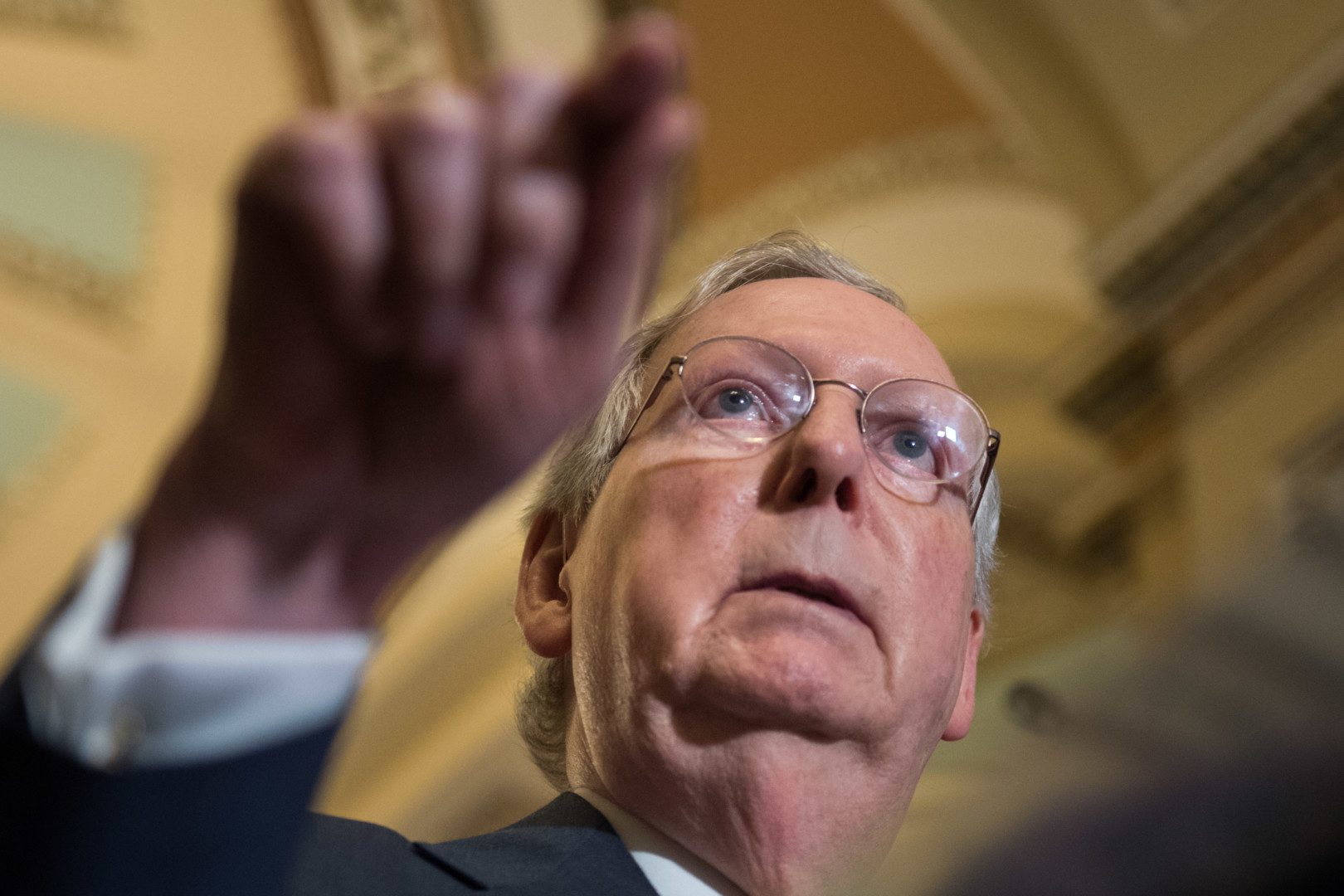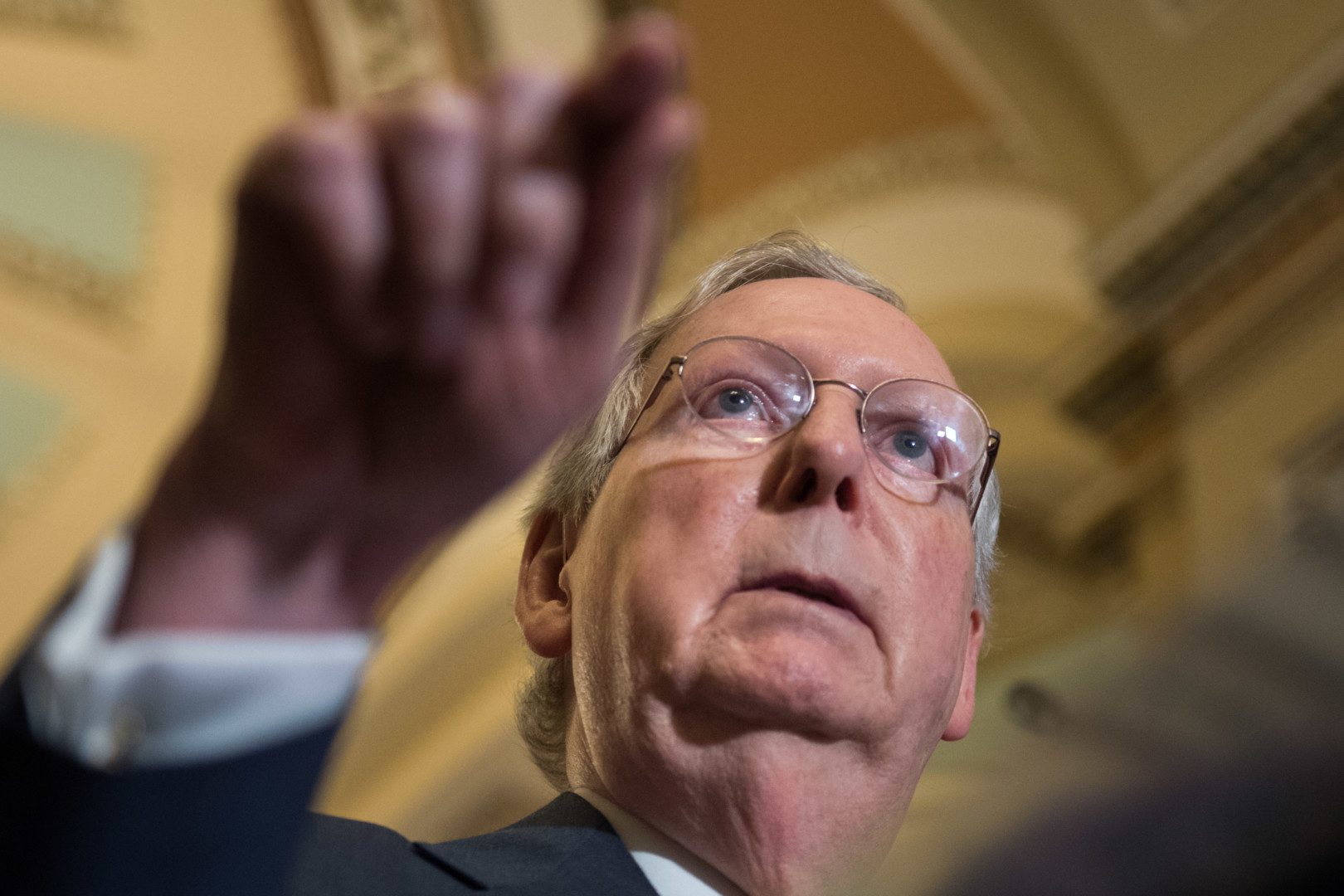 Updated 6:44 p.m. | The Senate cleared its first procedural hurdle Tuesday evening as negotiators work to reach a deal to prevent a government shutdown at the end of the month.
Senate Majority Leader Mitch McConnell (R-Ky.) held the procedural vote, which passed 89-7, on the underlying vehicle for the must-pass spending bill after multiple delays. Republican Sens. Ted Cruz of Texas, Dean Heller of Nevada, James Lankford of Oklahoma, Mike Lee of Utah, Rand Paul of Kentucky, David Perdue of Georgia and Ben Sasse of Nebraska voted against proceeding to the bill.
Negotiators are trying to resolve several outstanding issues, and more procedural votes will be necessary when the deal is finalized. But the biggest issue, funding to fight the Zika virus, which the parties have clashed over since the spring, appears to be more or less settled.
Lawmakers and aides involved in the Zika negotiations say the extra funding no longer includes language that would deny Planned Parenthood affiliates from receiving it. The discussions now are focused around roughly $300 million in offsets.
The remaining hurdles now include emergency funding to address the lead-contaminated water crisis in Flint, Mich., and flooding in Louisiana. If the Louisiana flood funding is included in the bill, as some Republicans are demanding, Democrats say Flint must receive funding too.
Sen. Chuck Schumer (D-N.Y.) blamed Republicans, who he said don't want to provide funding for Flint. "We're happy to do both but the Republicans don't want to do Flint," Schumer said Tuesday.
With Republicans and Democrats still far apart on the issue, Sen. John Thune (R-S.D.) raised the possibility of neither crisis being funded in the continuing resolution.  "It sounds like the Democrats aren't going to allow Louisiana without Flint, so if you get one you probably get the other, or maybe you get neither, and that could be where this thing ends up to," he said.
Senate Minority Whip Dick Durbin (D-Ill.), the chamber's No. 2 Democrat, said the White House has said their priority is to keep the government funded and provide funding for the Zika virus, though.
"The White House has said the riders will wait for the lame duck, with the exception of Zika," Durbin said.
There are other issues, including a push by some Republicans to include language in the continuing resolution to prevent the U.S. government from ceding control over an internet domain naming regulatory body.
Negotiators are considering several ways to address the issue. Democrats oppose an outright ban of the transition, which has been in the works since the Bush administration. But a Democratic aide indicated that they may be open to a modified version, particularly if they can get something else in the CR that they want.
"There are different ways you could structure something that would delay it indefinitely or delay it temporarily, so it's all kind of it's still fluid," Thune said of the internet issue.
Democrats are also upset about a GOP-backed proposal to block the Securities and Exchange Commission rules on political donations, although that provision also made it into last December's omnibus appropriations bill.
At this point, Thune said, negotiations on that issue appear to be in the final stages.
"I think right now they're just trying to wrap up the final points … and be able to present something to us that we can finally vote on and right now we're not quite there yet," Thune said. 
In addition to the continuing resolution, McConnell said the Senate would vote to override President Obama's expected veto of legislation punishing Saudi Arabia for its role in the 9/11 attacks. The chamber will also vote Wednesday to block a $1.15 billion military sale to Saudi Arabia.
"I think at this point it is safe to say we will be here next week," McConnell said before Tuesday's vote.
Mary Ellen McIntire and Fawn Johnson contributed.