Wells Fargo CEO Mum on Whether to 'Claw Back' Pay of Exec in Charge of Tainted Unit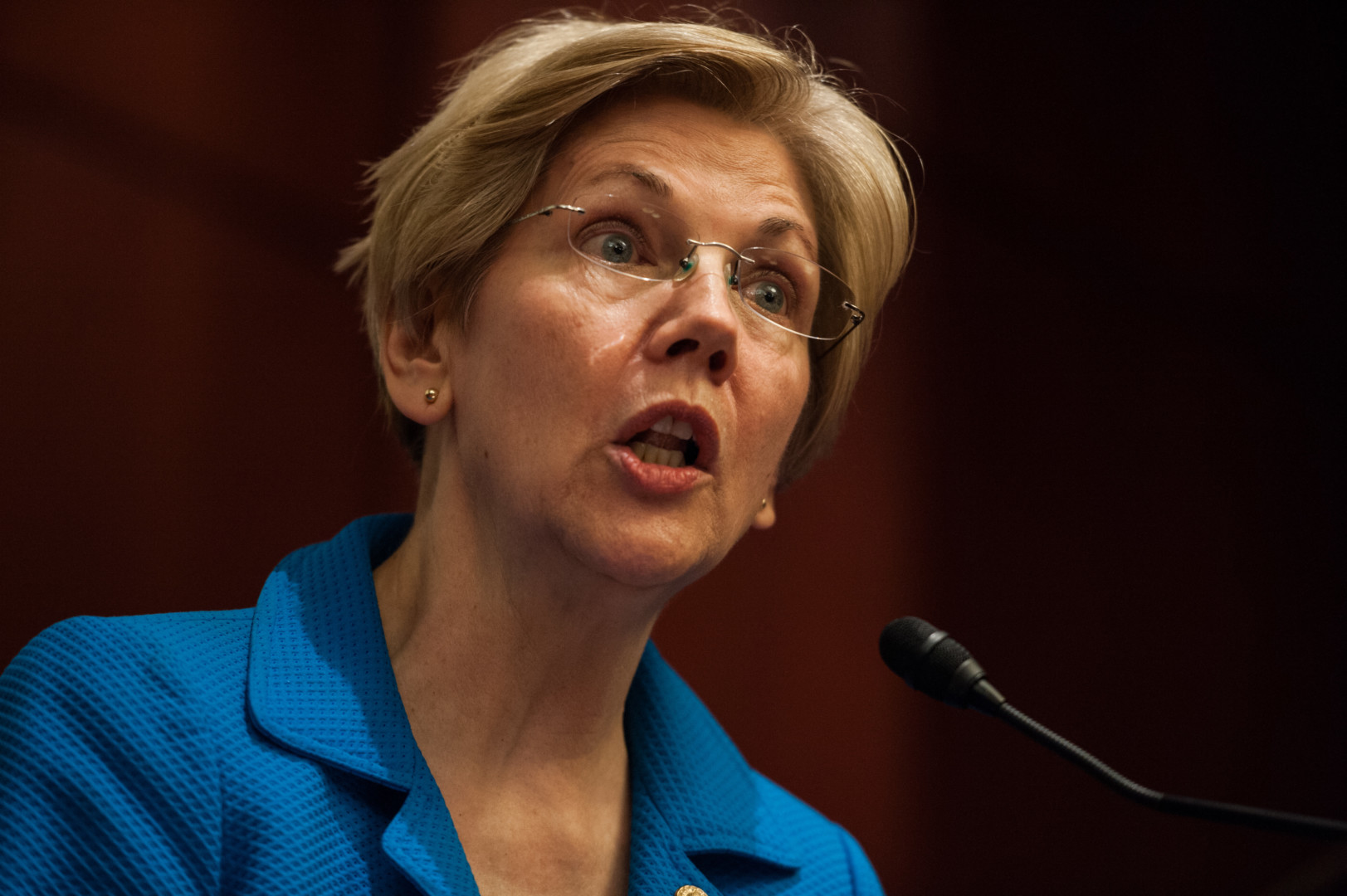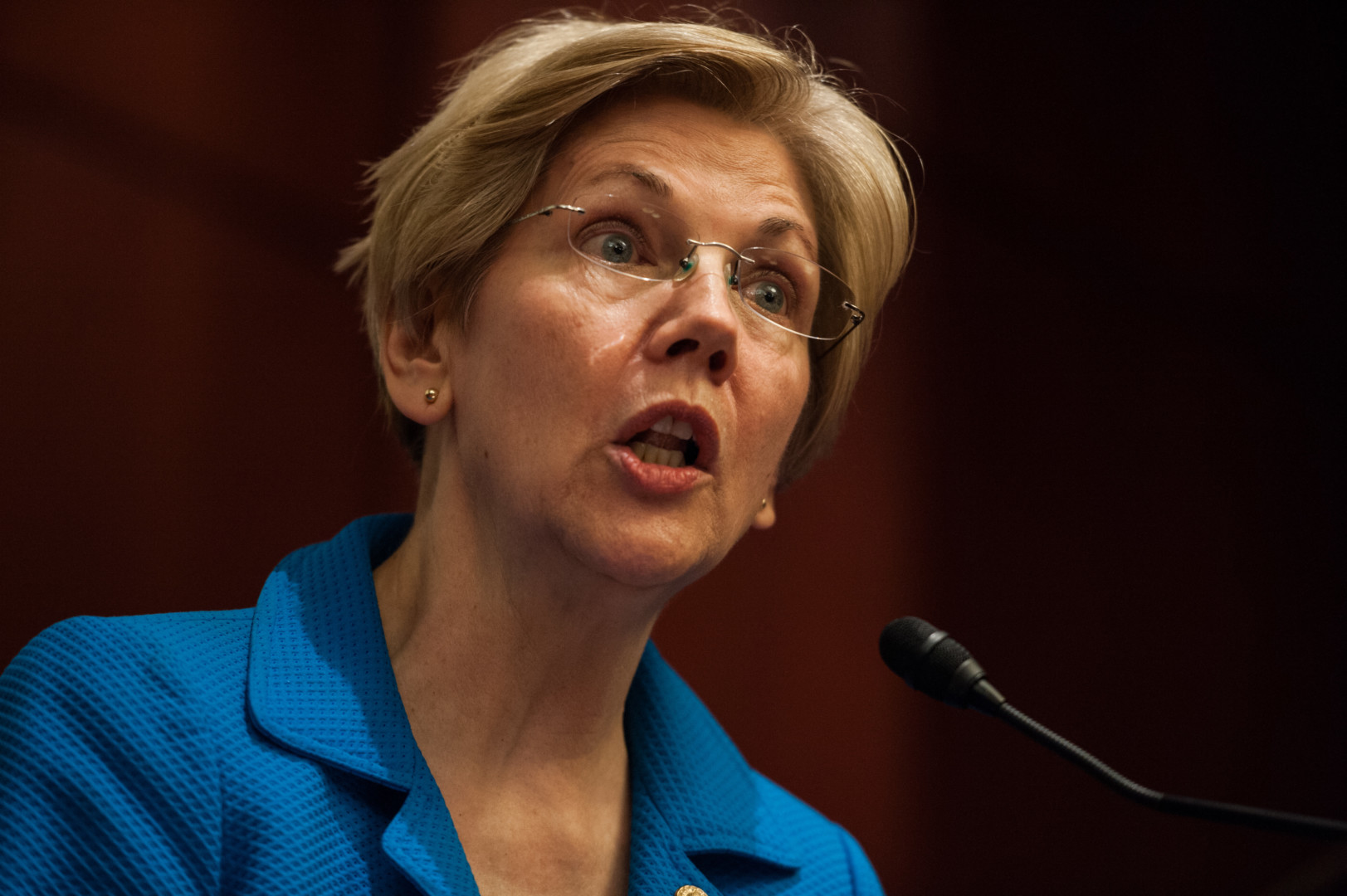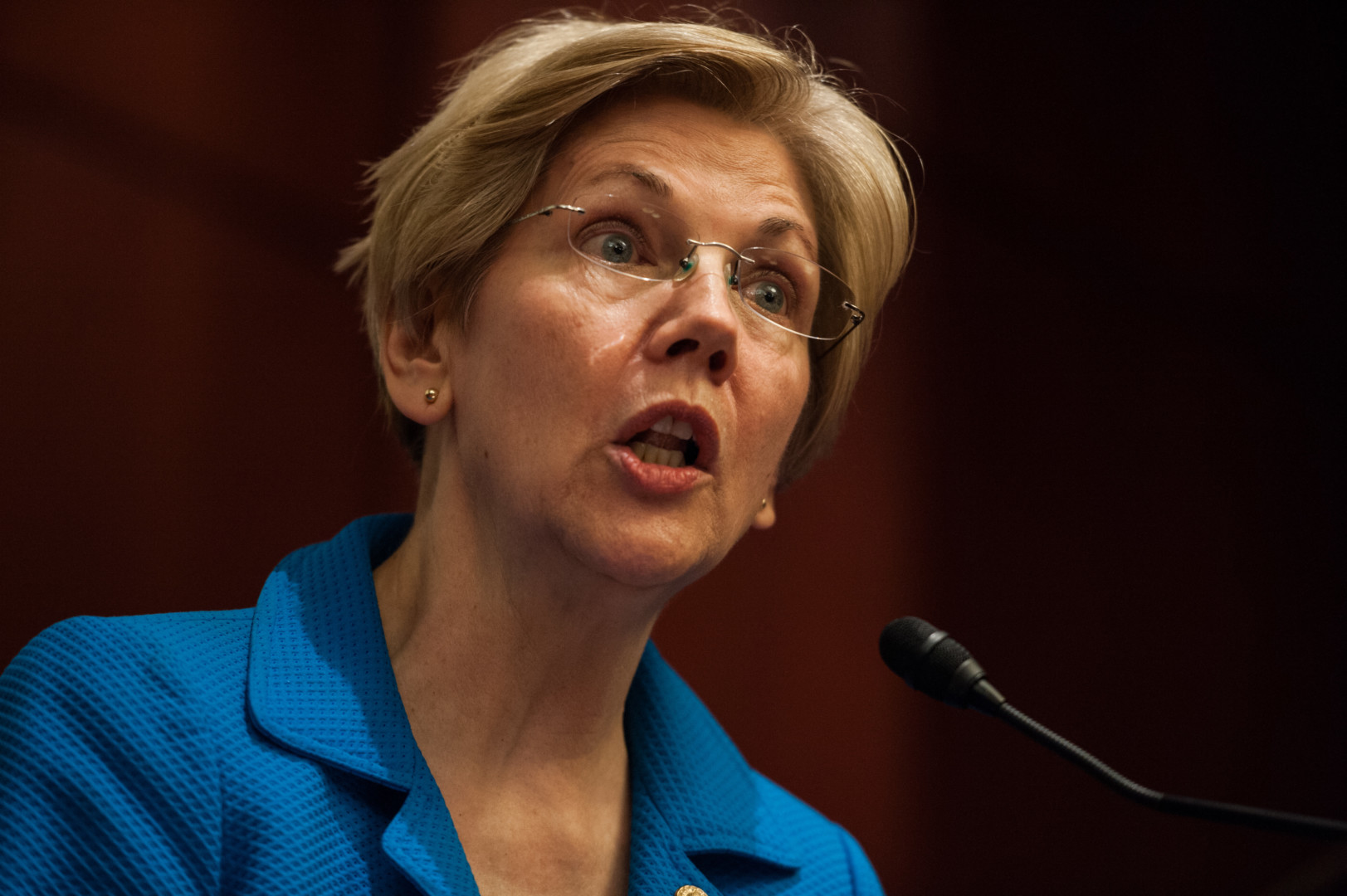 Wells Fargo & Co. Chief Executive John Stumpf on Tuesday declined to tell the Senate Banking Committee whether he thought the executive in charge of the bank's unit considered responsible for creating sham accounts should have her pay "clawed back."
Stumpf, who's also the bank's chairman, told lawmakers that Carrie Tolstedt "chose to retire" at the end of this year, and he suggested that she was pushed out over the case, which resulted in $185 million in fines and penalties for the bank. Tolstedt, whose total compensation approached $10 million last year, is set to depart the bank with $125 million, a combination of cash and stock options.
"Will you personally support clawing back all or part of Ms. Tolstedt's pay?" Sen. Elizabeth Warren (D-Mass.) asked Stumpf.
"I'm not going to in any way try to influence or prejudice the board," Stumpf responded. "I'm not going to opine on that."
"You keep saying, 'the board, the board,' as if these are strangers you met in a dark alley," Sen. Elizabeth Warren (D-Mass.) responded. "You are not passive here. If you have nothing to do there, what are you doing serving as chairman of the board?"
The debate over Tolstedt's pay comes as the Federal Reserve, Securities and Exchange Commission and other regulators finalize revised "clawback" rules proposed in April that would require large financial institutions to adopt policies allowing them to take back executives' incentive-based pay in misconduct cases. The comment period for the proposed rule ended in July.
Lawmakers cast Stumpf's characterization of employees' misconduct as a misleading, incomplete picture of a systemic culture issue.
"Whether tacitly through sales guides and employee training manuals, which I've reviewed, or more explicitly from demands from hard-driving managers, you and your senior executives created an environment where this culture of deception and deceit thrived," said Sen. Bob Menendez (D-N.J.).
Lawmakers further disputed the notion that the 5,300 employees fired over the case were acting independently.
"When thousands of people conduct the same kind of fraudulent activity, it's a stretch to believe that every one of them independently conjured up this idea of how they would commit this fraud," said Sen. Pat Toomey (R-Pa.).
Stumpf said there was no "scheme" at the bank to open fake accounts.
Senators also zeroed in on Wells Fargo's workplace culture, saying Stumpf blamed rank-and-file employees rather than senior executives.
"You are scapegoating the people at the very bottom," said Sen. Jeff Merkley (D-Ore.), who asked why Stumpf did not disclose the fraud to investors under Securities and Exchange Commission requirements to share "material" information.
"It was not a material event," Stumpf responded.
In his testimony, Thomas Curry, the comptroller of the currency, said firing thousands of employees was considered material.
Consumer Financial Protection Bureau Director Richard Cordray, who also testified at the hearing, called the Wells Fargo case "the consequences of a diseased orchard" rather than "the stray misconduct of a few bad apples." He declined to say whether his agency will recommend criminal charges to the Justice Department.
Curry said the OCC is reviewing sales practices at other large and mid-sized banks.
The House Financial Services Committee last week launched an investigation into the Wells Fargo scandal and said it plans told hold a hearing later this month. When asked by Morning Consult whether the Banking Committee would open its own probe, Chairman Richard Shelby (R-Ala.) left it up in the air.
"There are a lot of investigations going on now," he said. "We'll see what comes up."
Sen. David Vitter (R-La.) said the case brought into question whether banks like Wells Fargo were "not only too big to fail but too big to manage and too big to regulate."
Stumpf responded by saying, "This was a problem of focus, and not of size."
Warren called for Stumpf to resign and face Securities and Exchange Commission and Justice Department criminal probes. She also lambasted him over the bank's cross-selling tactics, which she said he advocated for in order to increase Wells Fargo's stock value, and therefore his personal wealth.
Warren cited calls to shareholders from 2012 to 2014 in which she said Stumpf touted high cross-selling numbers. Stumpf responded by saying cross-selling — the practice of persuading existing customers to open more accounts — is "shorthand for deepening relationships."
"I disagree with the fact that this is a massive fraud," Stumpf said in response to some of Warren's criticism.
CFPB's Cordray noted that Wells Fargo notified the OCC about the fraud in 2013 but did not alert the CFPB until 2015.
"If any institution feels that they should divide and conquer among the regulators, they should know that that is a mistake," he said.
The case brought the CFPB's authority into focus, with several Democrats pointing to the case as proof of its legitimacy soon after House Republicans put forth a measure to alter its structure and funding.
"Wells Fargo may wish the CFPB would disappear, and some Republicans may keep trying to leash up this watchdog, but that's not going to happen," Warren said.