Gun Control Advocates Differ on Trump's 'No Fly, No Buy' Sincerity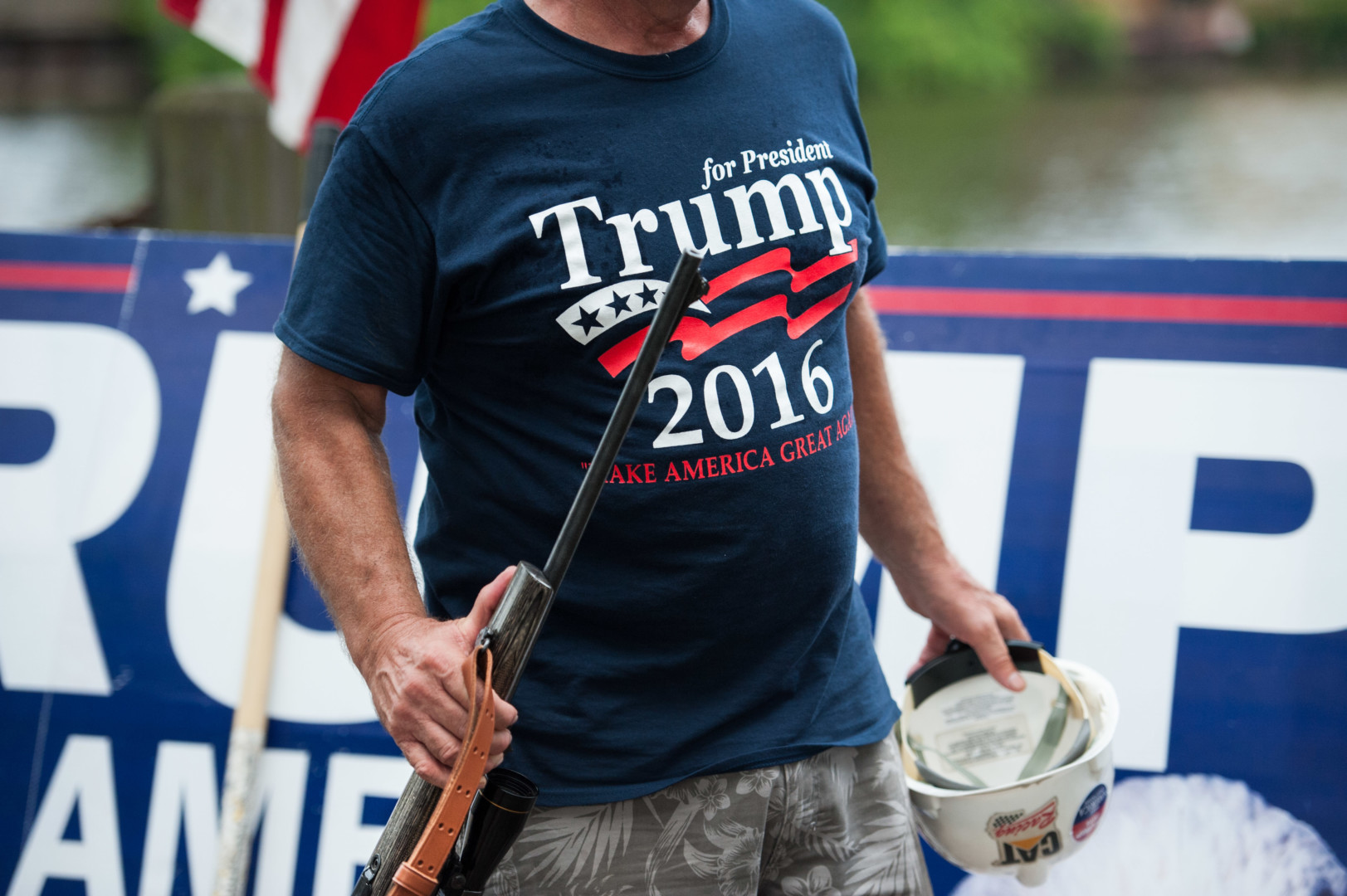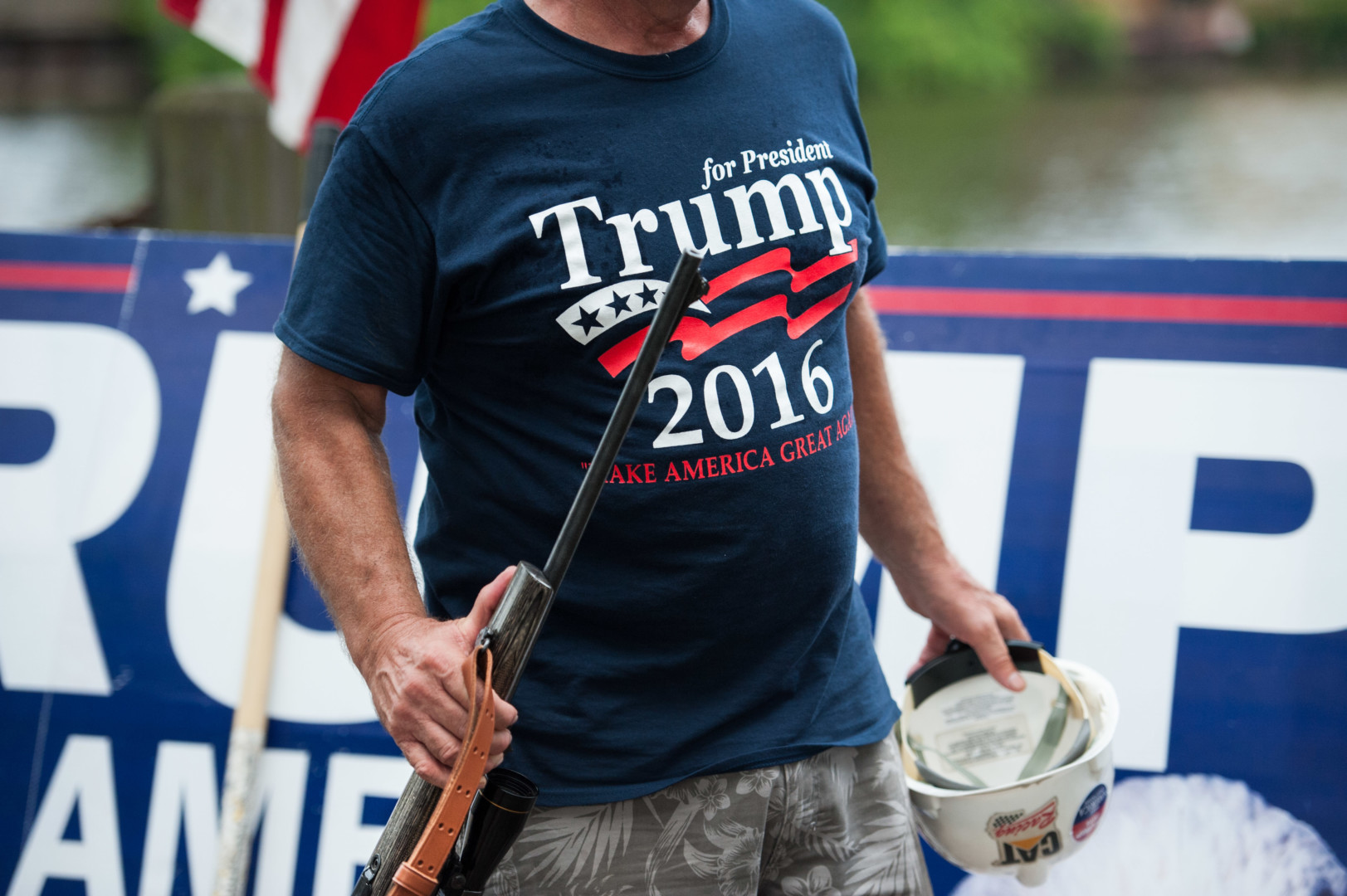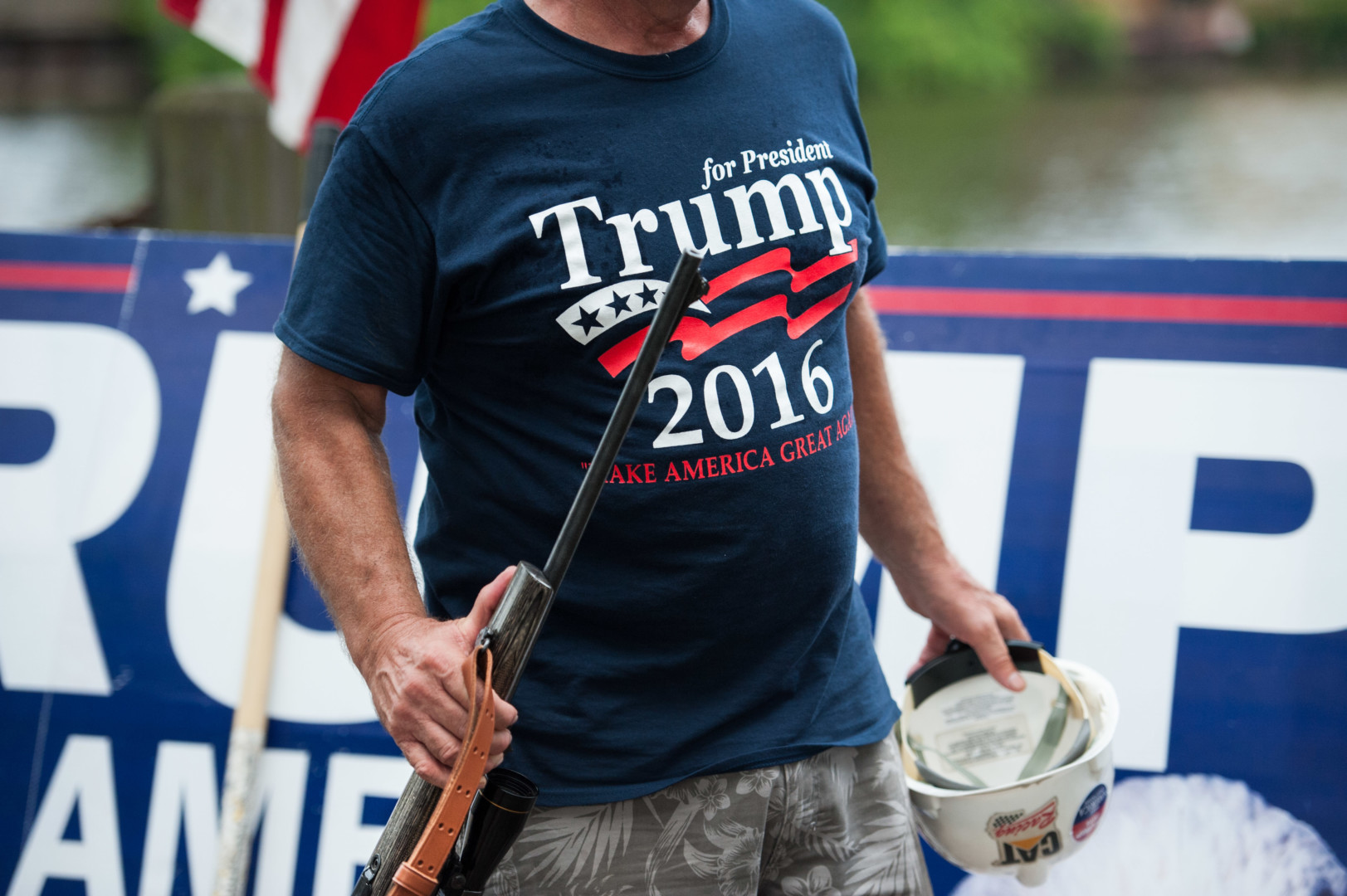 Advocates for legislation that would restrict people on the terrorist watch list from purchasing guns might have perked up late in Monday night's debate, when Donald Trump — the Republican nominee who boasts the support of the National Rifle Association — lent his voice to their cause in front of a mammoth television audience.
Trump agreed with his Democratic rival, Hillary Clinton, during an exchange on the issue at Hofstra University, when she repeated a recent mantra on Capitol Hill: "If you're too dangerous to fly, you are too dangerous to buy a gun."
In the view of House Minority Whip Steny Hoyer (D-Md.), that was "the only rational thing he said last night."
The legislation — dubbed, "no fly, no buy," by its supporters — is one of the few pieces of gun control legislation that has gained bipartisan support, from House Democrats to vulnerable Republican senators. But it is vehemently opposed by the NRA, which has a website claiming Nelson Mandela, Ted Kennedy and even a young boy scout have been discovered to be on the government's "no fly" list.
Rep. Peter King, a New York Republican and Trump supporter, is also pushing for the policy to be enacted. He was at the debate Monday night in a room near the debate hall with other Trump supporters.
During a Tuesday interview, he said he "didn't expect" Trump to bring up his support for the "no fly, no buy" policy during the debate, but also said he was not surprised.
"He feels strongly if you're on the watch list, you shouldn't get a gun," King said.
On stage with Clinton, Trump touted his support for the policy in the same breath in which he also touted his support by the NRA.
"I agree with you, when a person is on a watch list or a no fly list," Trump told her. "And I have the endorsement of the NRA, which I'm very proud of, these are very very good people and they are protecting the Second Amendment. But I think we have to look very strongly at no fly lists and watch lists."
King, who has not been endorsed by the NRA, said in Trump's mind, "this does not impact the Second Amendment," particularly if it includes a provision that would allow people who find themselves wrongfully on the list to get off it.
"Donald didn't say anything different than what we have said and he has said in the past," said Jennifer Baker, the NRA's director of public affairs, in an email.
She said the organization "supports prohibiting terrorists on these lists from purchasing firearms," but said "the NRA's concern is that we ensure innocent Americans who are wrongly on these secret government blacklists are afforded their constitutional right to due process."
"Last night Donald Trump echoed the NRA's  concerns about denying innocent Americans wrongly on these lists their constitutional rights," she said.
Mark Kelly – the husband of former Democratic Rep. Gabrielle Giffords, who was nearly killed when she was shot in the head during a public event in her Arizona district – told reporters Tuesday that Trump's comments made for "a pretty big disaster for the gun lobby," though he questioned his sincerity.
"It was interesting that the gun lobby-endorsed candidate tried to claim he supports legislation," he said. "I don't think he really supports closing this dangerous loophole."
King said he thinks Trump's support for the policy is real, pointing to conversations he said he had with him "months" ago. If elected, he thinks Trump could get the policy across the finish line.
"I think he'd be able to get Republicans to go along with this," he said.