No Flint, No Flood? Senate Democrats Block Spending Bill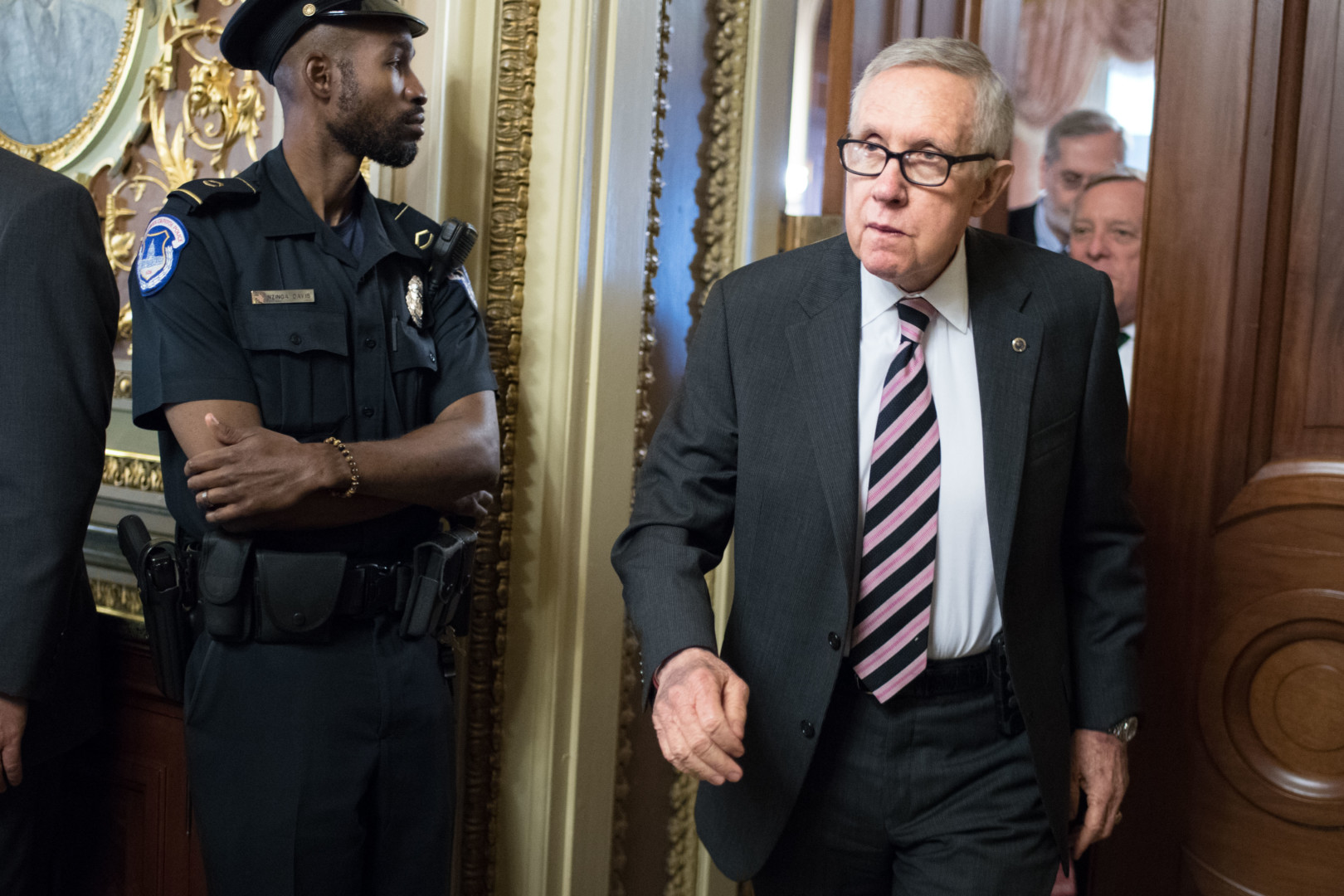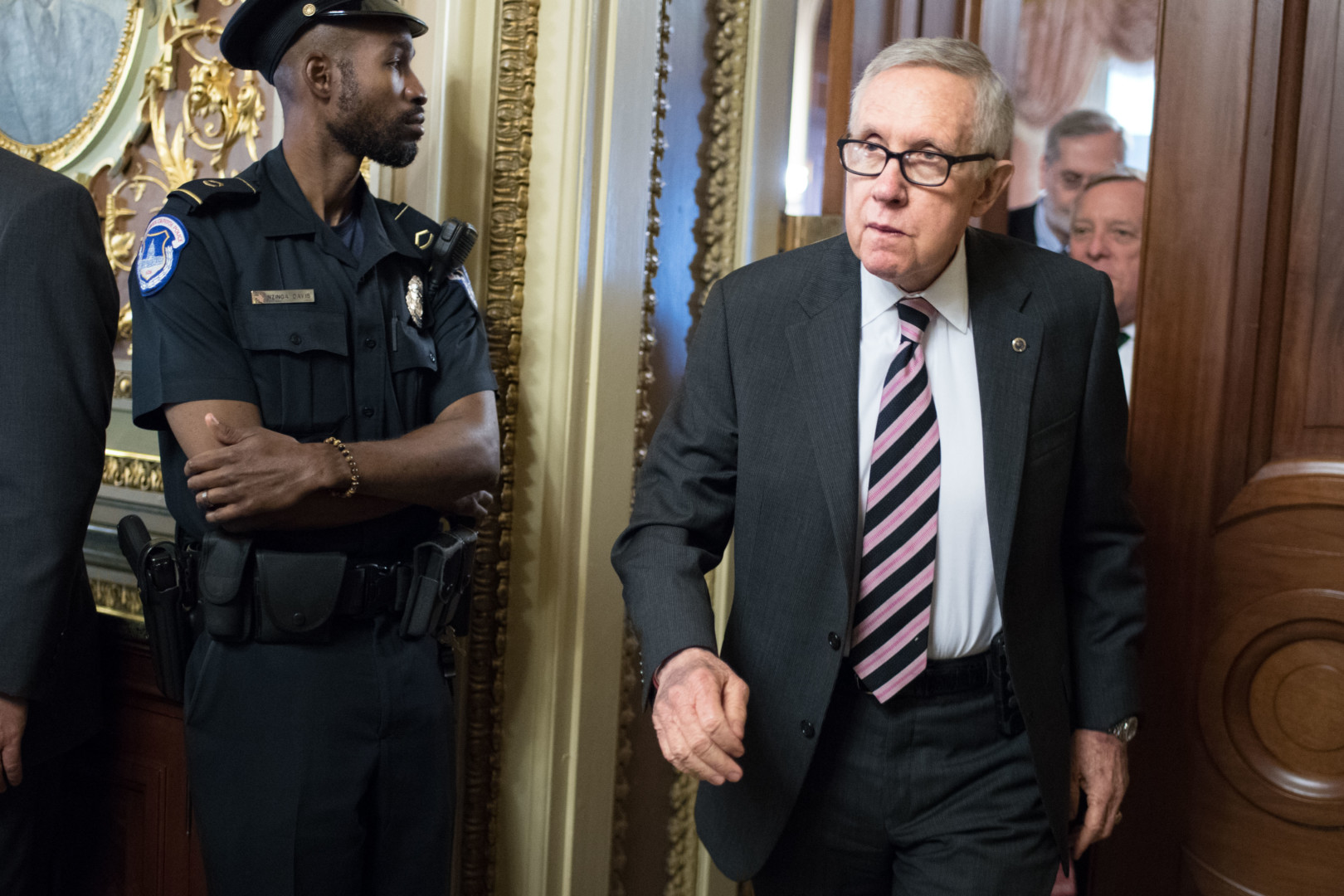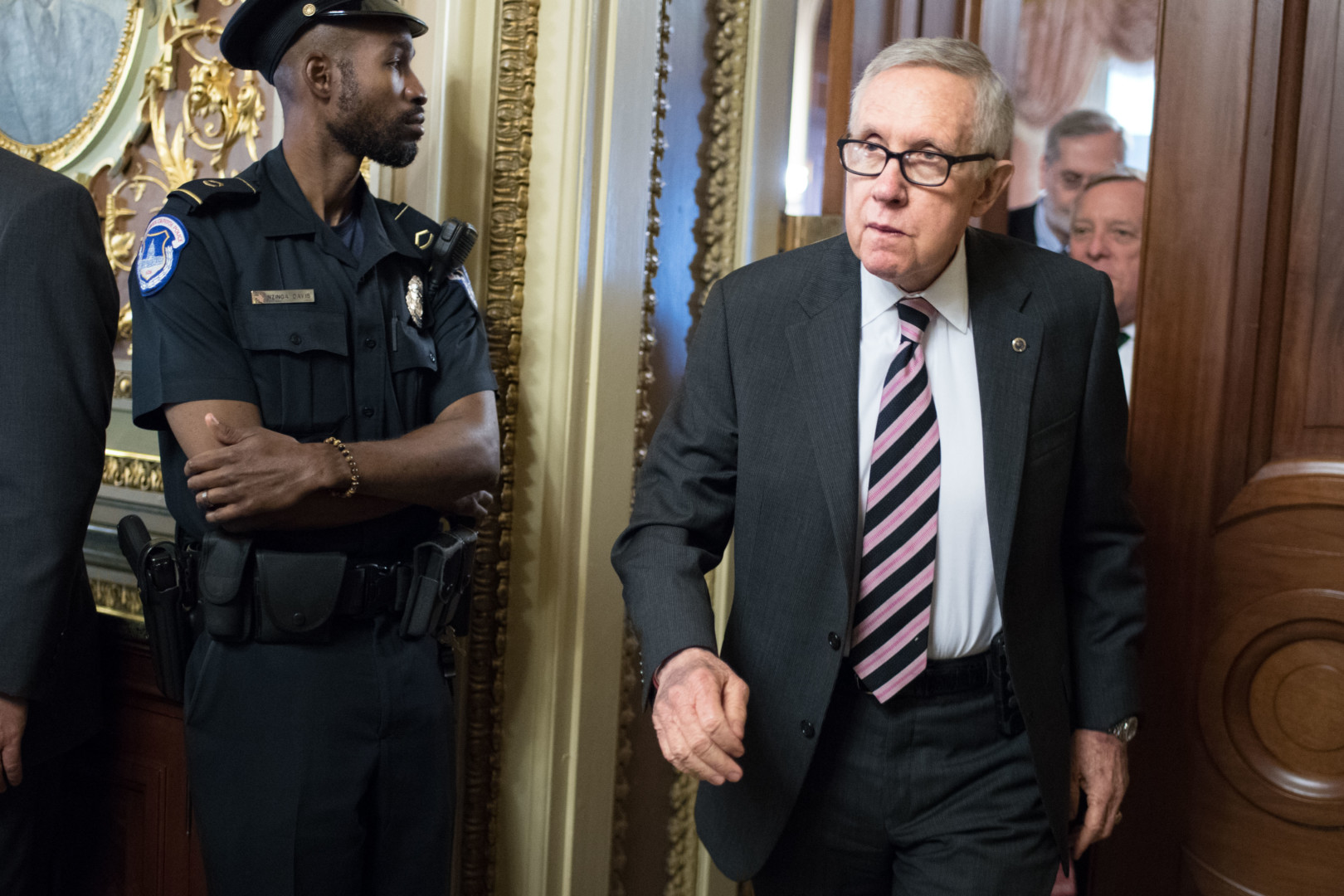 The Senate voted 45-55 to block a stopgap spending bill Tuesday, setting up crunch-time negotiations to prevent a government shutdown at midnight Friday.
Senate Republican leaders, speaking to reporters on Capitol Hill, said they are considering a new offer to Democrats, who oppose the current measure because it provides $500 million in funding for flood victims in Louisiana and several other states, but does not include $220 million to address the water crisis in Flint, Mich.
Senate Majority Leader Mitch McConnell told reporters that he could make an offer to Democrats to strip the bill of the flood funding.
"What I indicated a willingness to do is think about what has been the Democratic position, which was, if there was no Flint there'd be no floods," the Kentucky Republican said.
Senate Minority Leader Harry Reid (D-Nev.) brushed off McConnell's remarks about dropping the flood language. The Nevada Democrat noted that some Democrats also have issues with the bill because it does not address language from last year's omnibus that blocks the Securities and Exchange Commission from implementing disclosure rules on corporate political donations.
It is unclear how many Democrats would support a spending bill without funding for Flint or flood victims.
"Neither of those [Flood funding and Flint] would be addressed in this bill and that maybe we can get the Democrats to vote for something," the chamber's No. 3 Republican, John Thune of South Dakota, told reporters. "At this point I think all bets are off, I think the Democrats have decided this kind of an election-year strategy now to try and keep Republicans here in Washington but maybe I'm wrong."
If the funding for Flint is not included in the stopgap spending bill, some Democrats want a commitment from House GOP leaders that it will be included in the final version of the Water Resources Development Act. The Senate version of the bill provides funding for Flint, but the House version does not address the water contamination issue there.
House GOP leaders oppose adding the Flint funding to the stopgap spending bill. They say Flint should be addressed in the water resources bill, but they have not committed to support funding for Flint. Case in point: The GOP-led House Rules Committee prevented a vote on an amendment to add the funding on Monday night.
Sen. Barbara Boxer (D-Calif.) said she doesn't trust House Republicans on the issue, and cited Rules Committee Chairman Pete Sessions (R-Texas), who referred to the amendment as an "earmark."
"If Mr. Sessions thinks it's an earmark now, he'll think it's an earmark when we go to conference and he'll fight to keep it out of the WRDA bill," Boxer, the ranking Democrat on the Senate Environment and Public Works Committee, told reporters. "So don't say you're going to take care of WRDA in conference after you've called a provision that helps Flint an earmark. … We can't trust the House."
McConnell countered that even if the House version of WRDA doesn't address Flint, the Senate would still be fighting for it in conference.
"We've done Flint in the Senate already and the House is going to act on their version of WRDA either today or tomorrow," McConnell said. "The presumption is to go to conference and the Senate is committed to fighting for the Senate position which solves the Flint issue."
Republican leaders, particularly in the House, will need Democratic votes to send a final spending bill to President Obama, which Rep. Dan Kildee, who represents Flint, noted to reporters on Tuesday. The Michigan Democrat offered the amendment to add the funds for Flint in the House WRDA.
"They're going to need Democrats to pass anything because they have a group over there that would not vote to turn the lights on in the morning if they had a choice," Kildee said.
A handful of Senate Republicans voted against the bill on Tuesday as well. One opponent, Sen. Ted Cruz (R-Texas), is disappointed that the bill does not include language to prevent the U.S. government from ceding control over an internet domain naming regulatory body. Sen. Lindsey Graham (R-S.C.), who also opposed the bill, wants a provision included to lower the Export-Import Bank's legally required quorum.