Senate Republicans Change Tone on Obamacare Debate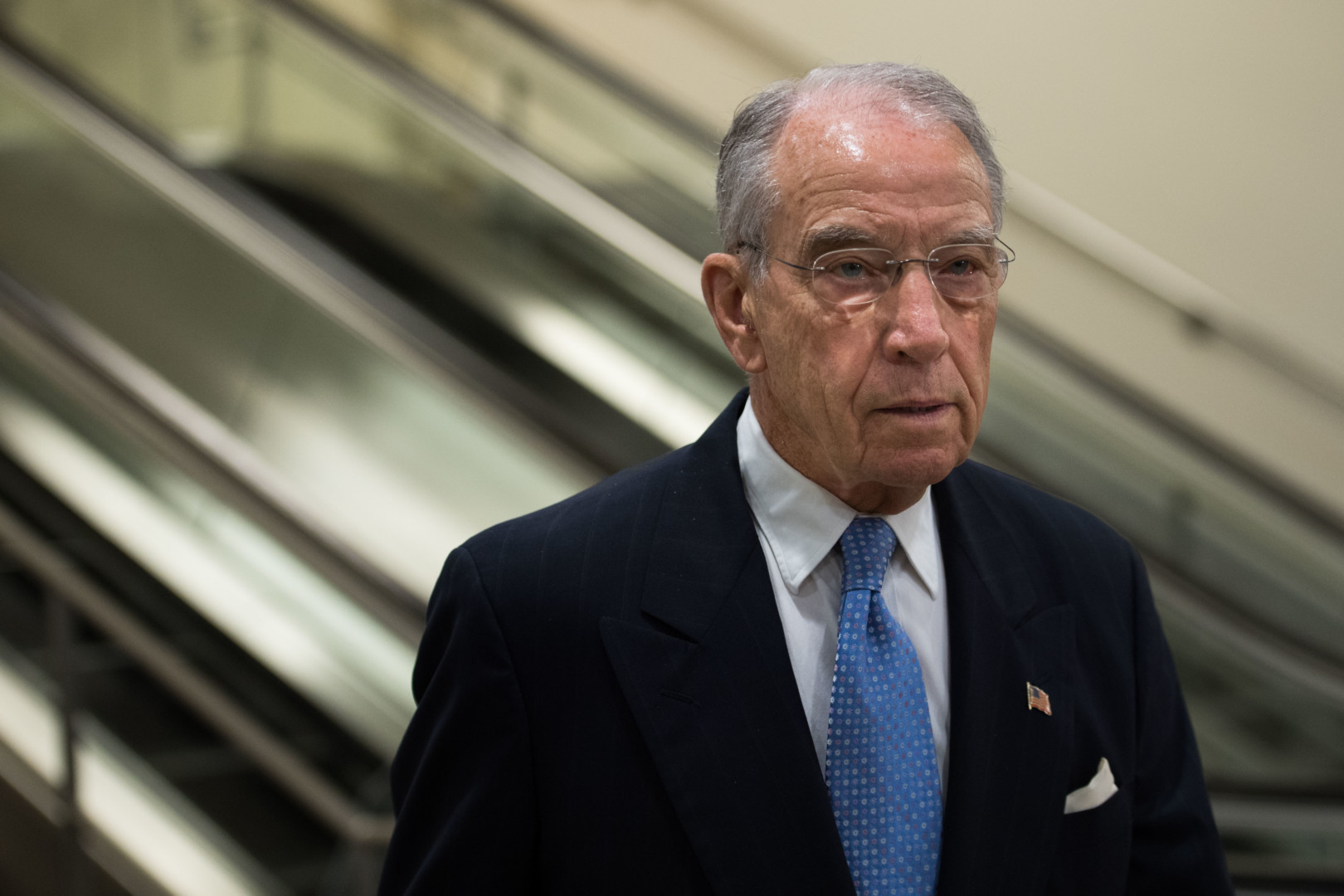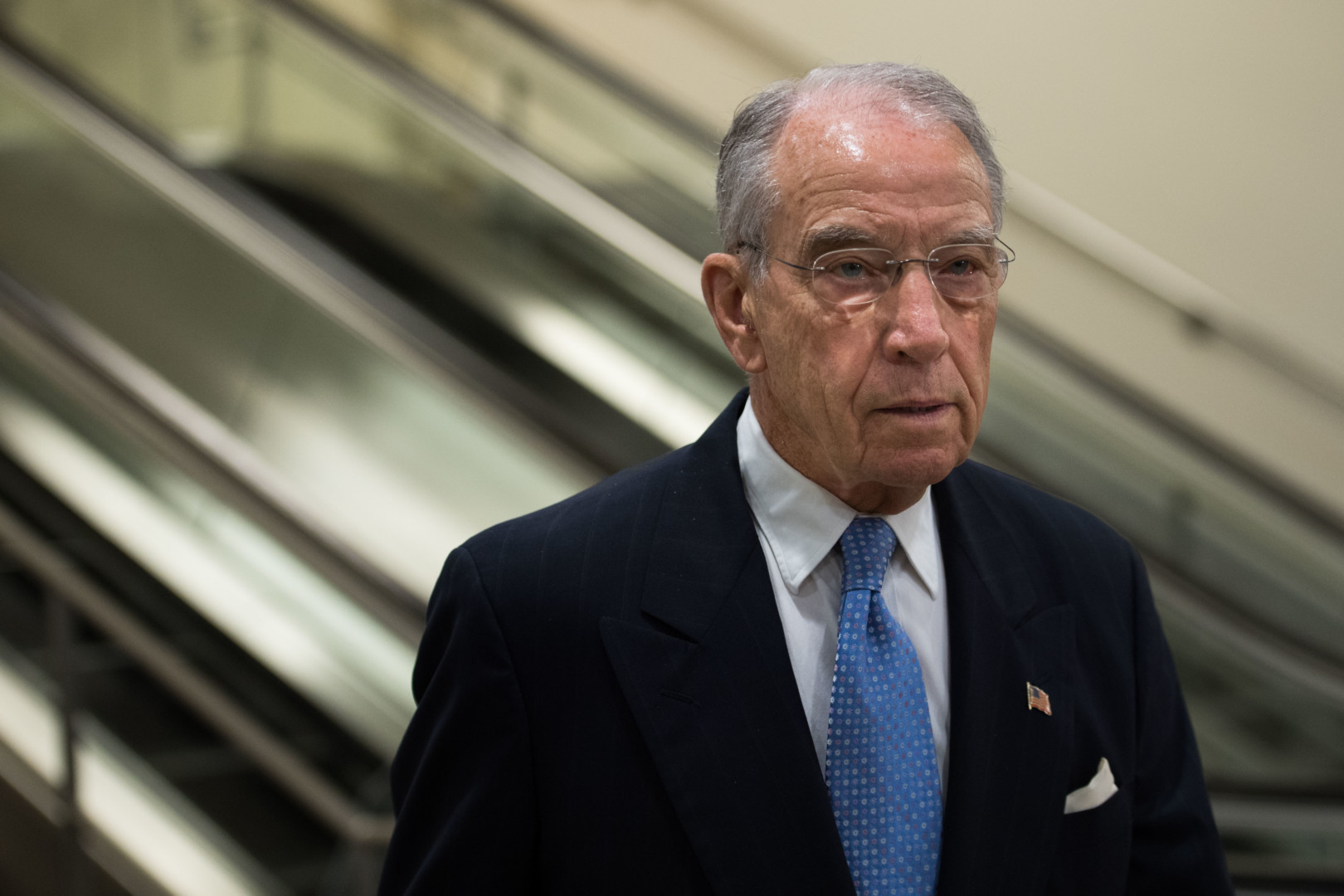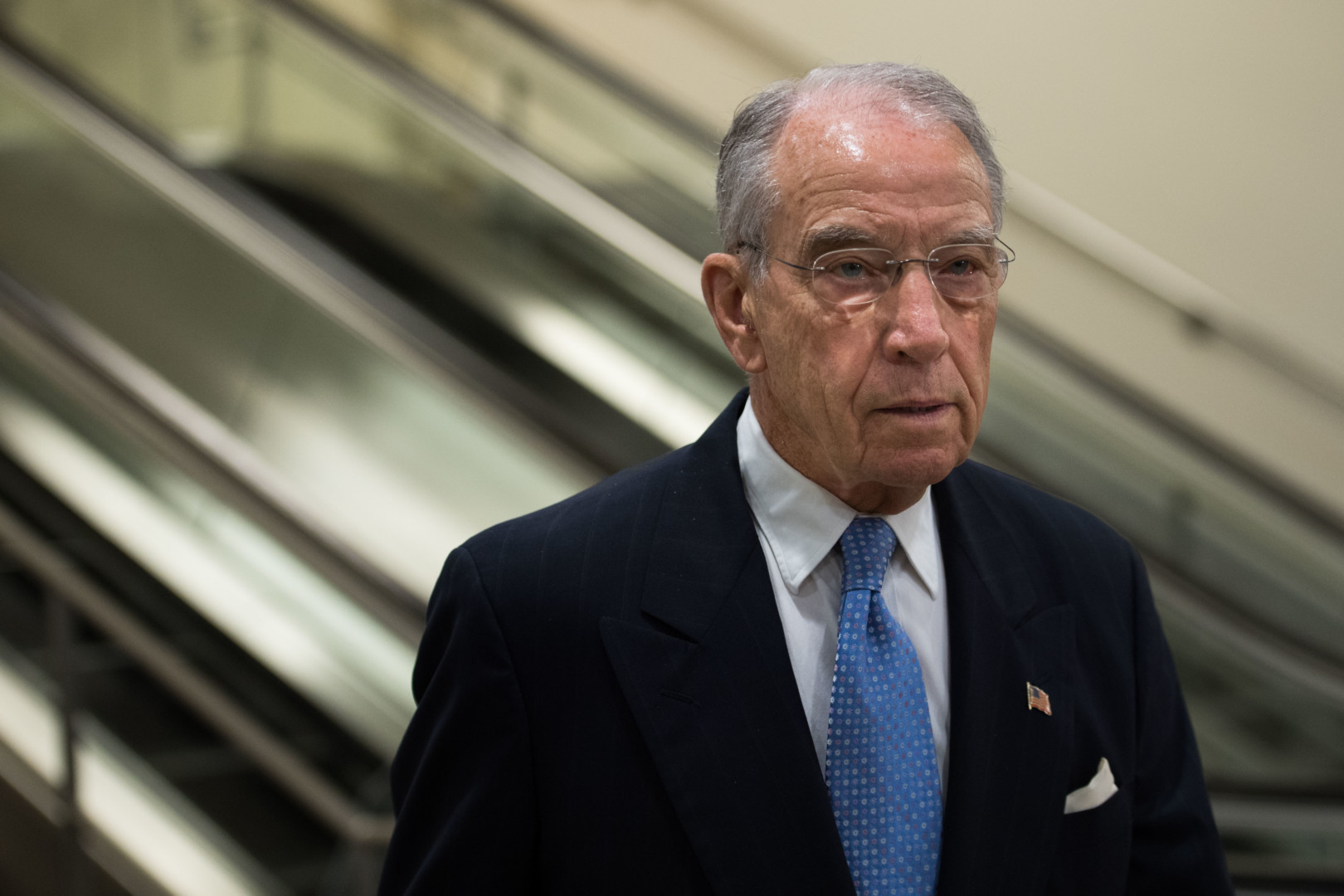 For the first time in six years, some congressional Republicans are willing to engage in conversations about fixing — not repealing — Obamacare, should another Democrat occupy the White House.
Republicans uniformly believe the next Congress must do something to address the Affordable Care Act. A handful of them would even be willing to work with a President Hillary Clinton to arrive at some sort of compromise.
This willingness marks a change from the past six years of GOP demands for nothing short of repealing and replacing the president's signature health care law. Although Republicans would rather actually accomplish this under a President Donald Trump, they say the law is in such an unstable state that fixing it can't wait another four years.
"There's two ways" that action on Obamacare could play out, said Sen. Chuck Grassley (R-Iowa) in an interview with Morning Consult. "One, if a Republican's elected, we're going to have to deliver on our promise to dramatically change the health care system."
"The second one is, if the Democrats elect a president, there's some changes – there's some bipartisan support – that ought to be made. But it'd have to have the White House support. So I think it's going to be pretty much driven by what Hillary would say," Grassley said.
When asked if he would be willing to work with her in case she does want to amend the health care law, Grassley said, "As a practical matter, our Constitution requires you to work with the president, even if you disagree with them."
Being willing to look for a way to change Obamacare after it has been left untouched since 2010 is not the same as actually being able to find bipartisan compromise. Getting the Senate Republican Conference to agree on a set of proposals would be a difficult task, to put it mildly.
Still, even a partial retreat by a few influential committee chairmen from the repeal-and-replace mantra is significant. If a handful of Republicans in the Senate could reach an agreement with Democrats, legislation could move forward without needing those who will settle for nothing less than the complete dismantlement of the law.
"In the Senate there are at least eight to 10 of us who will work to make repairs to our health care system to provide more freedom and flexibility and lower costs," said a senior GOP aide in an email. "If we don't win this presidential [election] we can't say: in four years we'll win and fix it then, suffer until then."
Obamacare has endured a series of bad headlines over the past couple of months. In many areas, exchange premiums are likely to see double-digit increases in 2017, which the Obama administration has said is a one-time anomaly. Several major insurers have also announced they will no longer be participating on exchanges after experiencing losses. And most of the nonprofit co-op plans created under the health care law have now failed.
Democrats, including Obama and Clinton, have put forward a series of policies designed to improve the functioning of the health care law. These include the introduction of a public option and an increase in subsidies, neither of which have Republican support.
It goes without saying that a President Clinton would be highly unlikely to sign a full repeal of her predecessor's signature domestic policy achievement, which she has repeatedly expressed support for on the campaign trail. But some Republicans are betting things will get so bad that Democrats will eventually cave and see the GOP side of things.
"We should fully repeal Obamacare and we should replace it with something that allows people to have a portable product that goes with them across job or geographic change," said Sen. Ben Sasse (R-Neb.). "Obamacare is a disaster. The timing of what you do next is largely going to be driven by the combination of how fast the state exchanges fall apart and when Democrats decide to get serious about admitting the problem."
Congressional Democrats, for their part, disagree that something absolutely must be done about the health care law. They say Obamacare will continue to work if left alone, but it can always be improved. They would like to work with Republicans to make that happen.
"I think there are things we can do to make it better. Some of them are within our grasp on a bipartisan basis," said Senate Minority Whip Dick Durbin (D-Ill.). "But you know, it all depends on whether Republicans have stopped — put an end to their scorched-earth approach."
Republicans returned from their summer recess armed with fresh ammunition against Obamacare, but they have also begun to talk about ways to offer short-term relief to people who cannot afford health insurance under Obamacare or have few plan options.
Sen. Lamar Alexander (R-Tenn.) introduced a bill that would give states the option to allow people to use Obamacare premium subsidies for plans offered off exchanges in 2017. It would also waive the individual mandate in those states. He said this idea or something similar would be part of a larger plan to transition away from the current health care system.
"First, we need relief for people who won't be able to buy insurance in 2017. Long-term, we need to find some way to reform and restructure the health care law so Americans can buy a lower-cost health insurance plan that meets their budget and meets their needs," Alexander said. "Long-term, regardless of who the president is, we have to change the health care law. We have to replace Obamacare as rapidly as we can."
Sen. John Barrasso of Wyoming, the No. 4 Republican in the Senate and the caucus's chief anti-Obamacare messenger, said he won't support what Clinton has put forward so far. He said he supporting Trump partially because he believes the candidate would sign a repeal of the ACA.
"I will work with anybody on Obamacare who wants to provide patients more freedom and flexibility and states more opportunities. But I will oppose anybody who their answer is more Obamacare with more federal government involvement. People need relief," Barrasso said. "That's the way she's been speaking when she talks about protect and improve."
Although Republicans generally assume Trump would work with them to repeal the health care law — and the candidate has said he would do so — it's up in the air as to how, exactly, he would replace it. While Clinton has put forward a comprehensive set of health care policies, Trump has been relatively mum on the subject.
This isn't lost on Democrats, who have maintained that Republicans have never offered a viable alternative to Obamacare.
"I have no idea what Donald Trump thinks about the Affordable Care Act. He virtually never talks about it. When he does, he uses some of the same rhetoric as Republicans who want to repeal it. I imagine Trump would just ignore it," said Sen. Chris Murphy.
The Connecticut Democrat added that this lack of policy detail isn't limited to just health care.
"What if he has a treasure trove of hidden plans for every problem that faces America, and he's going to reveal them all to us after the election?" Murphy said, tongue in cheek. "What if there's been like a million policy people quietly and secretly working on everything from the Affordable Care Act to defeating ISIS and we just haven't been wise to it?"