Divergence at Wells Fargo Hearing as GOP Raises Questions About Regulators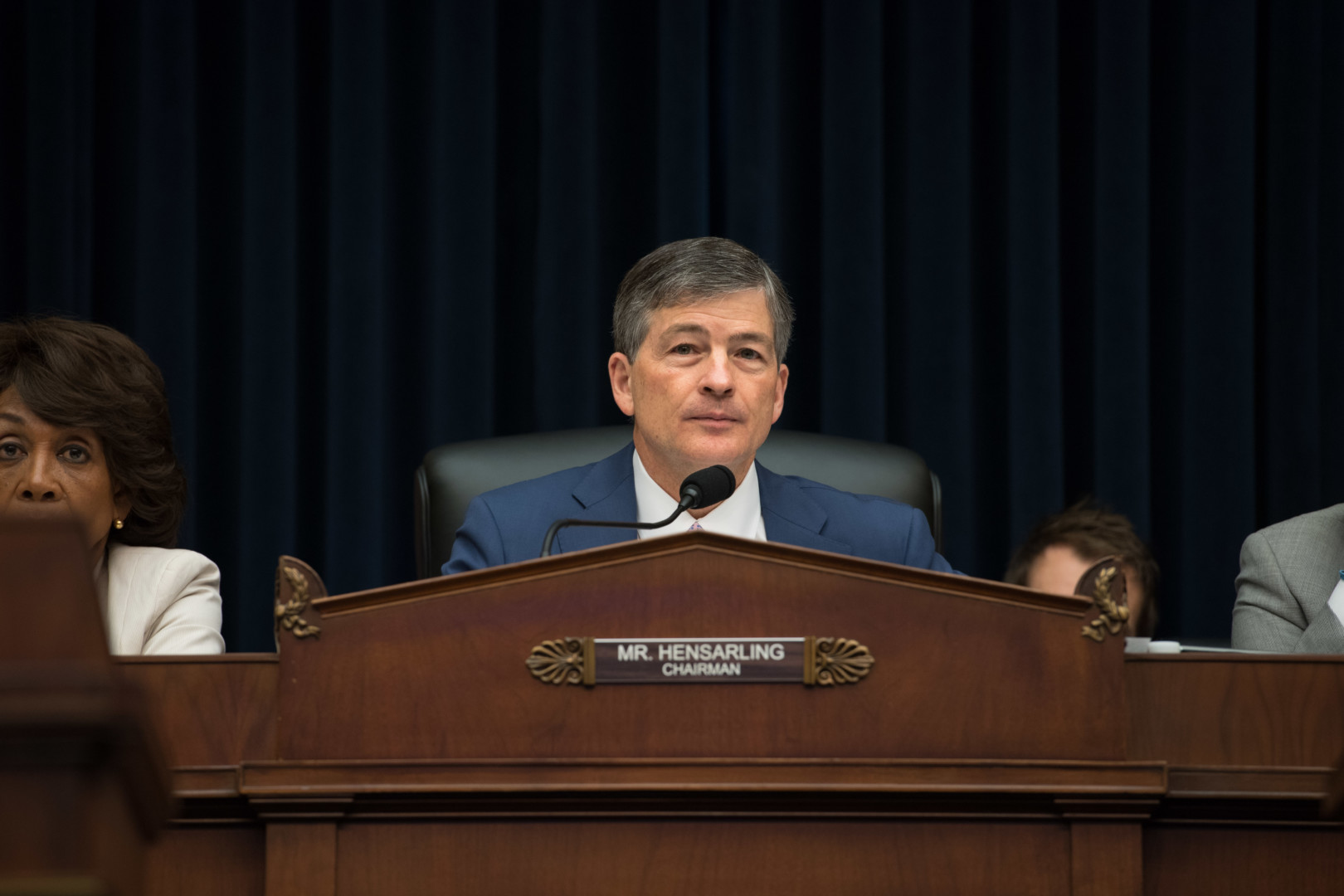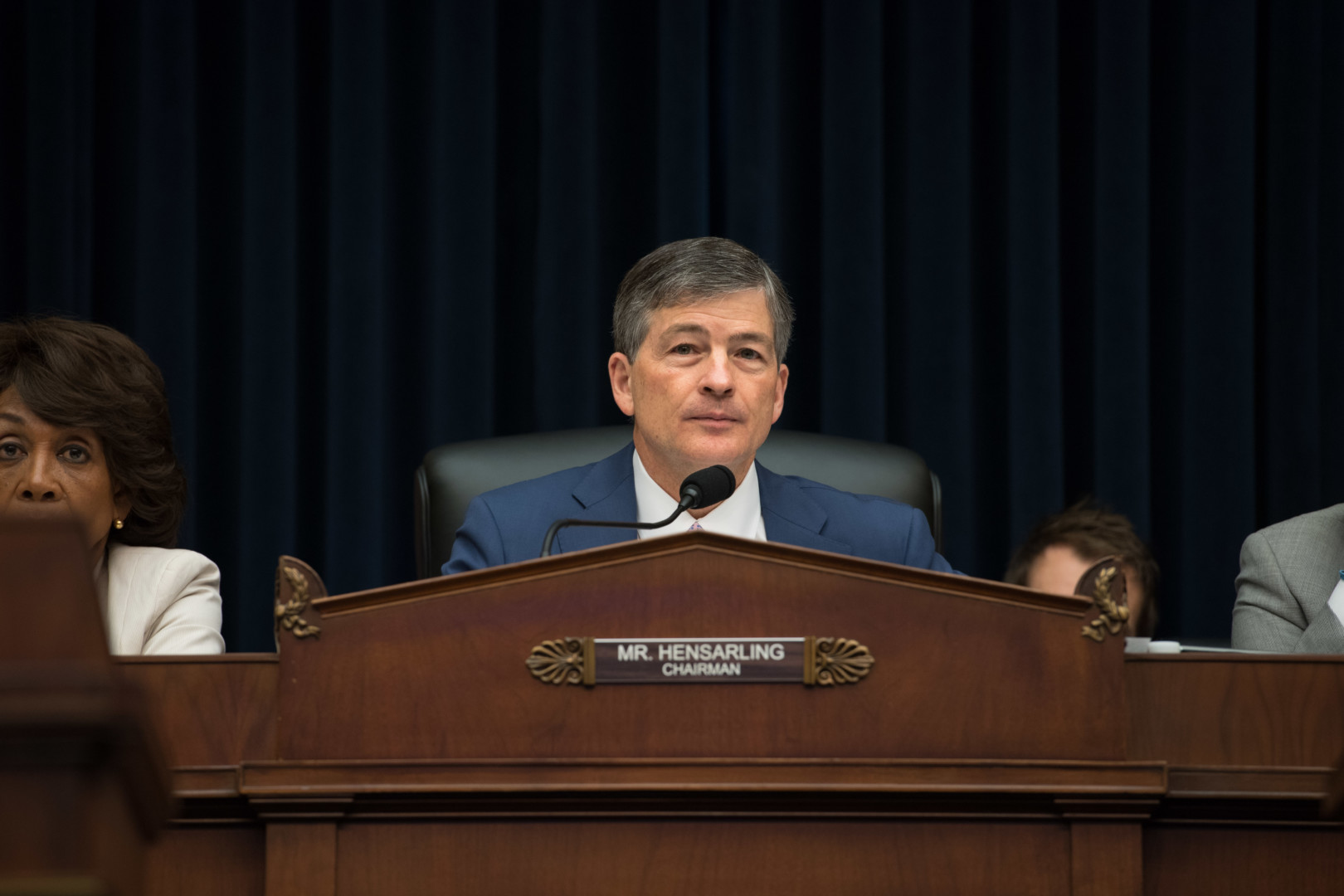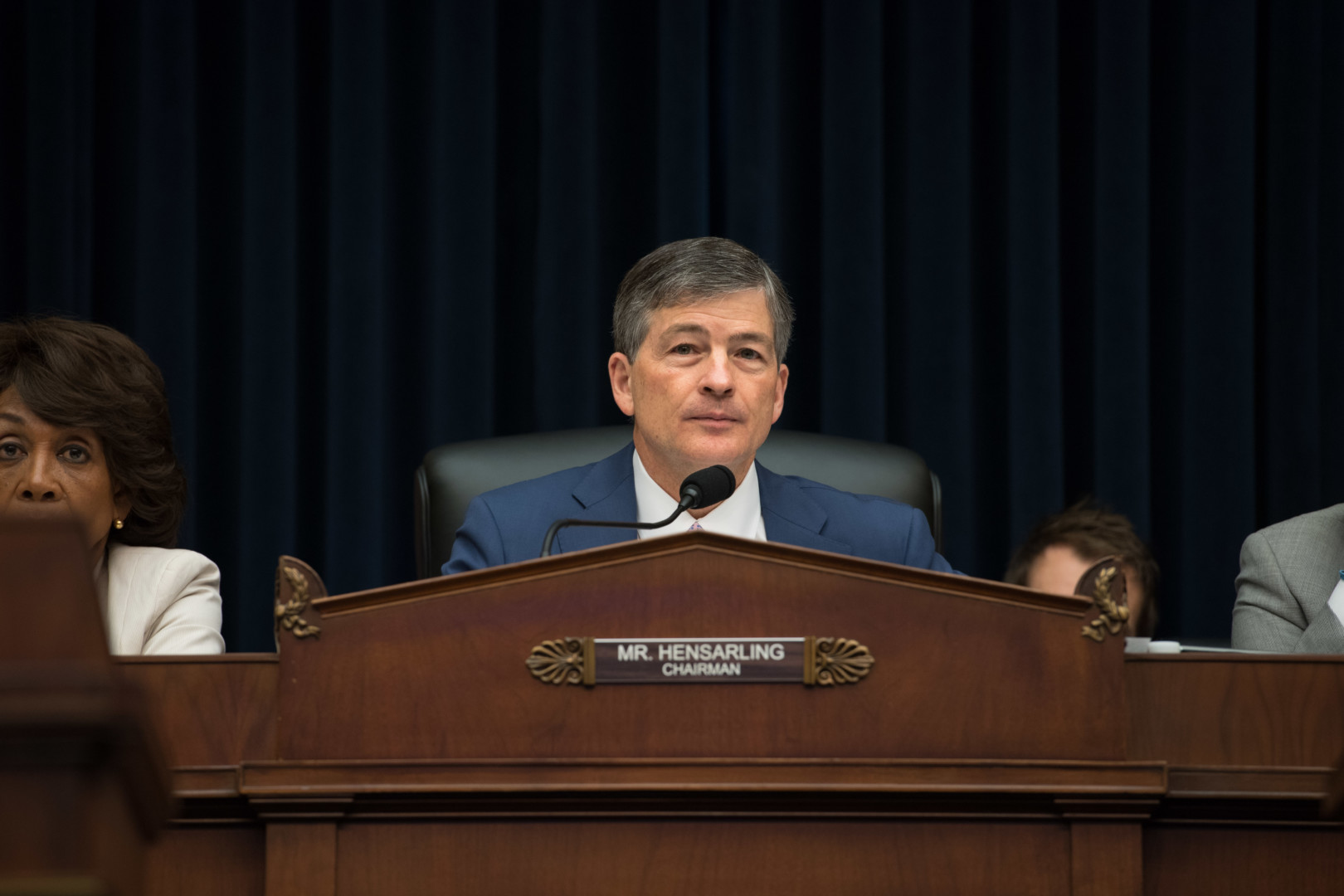 Despite House Financial Services Committee members generally uniting in their anger against Wells Fargo & Co. Chief Executive John Stumpf, partisanship resurfaced Thursday as some Republicans used a hearing with the bank's CEO to criticize federal regulators.
Rep. Scott Garrett (R-N.J.), chairman of the panel's subcommittee on capital markets and government-sponsored enterprises, slammed the Consumer Financial Protection Bureau for being "completely asleep at the wheel."
"The CFPB has one job," he said. "They completely blew it."
Other GOP lawmakers questioned why regulators like the CFPB, which levied a record $100 million fine against Wells Fargo, and the Office of the Comptroller of the Currency didn't catch the alleged fraud earlier.
"If OCC had examiners on site at Wells Fargo during the time when these fraudulent accounts were opened and the CFPB was conducting regular examinations, why did it take the LA Times to expose it?" Committee Chairman Jeb Hensarling (R-Texas) asked. "Why did it take almost 18 months for the CFPB to initiate a 'supervisory review?'"
CFPB Director Richard Cordray offered to testify at the hearing, but no invitation was extended by the committee, according to Rep. Bill Foster (D-Ill.). An agency spokesman confirmed Cordray was "not invited," even though he testified at least week's Senate Banking Committee hearing that included Stumpf and Thomas Curry, head of the OCC.
Jeff Emerson, a spokesman for Hensarling, told Morning Consult that Cordray will be called to testify "sometime in the lame-duck" session, and that the panel wanted to focus on Wells Fargo today.
Rep. Mick Mulvaney (R-S.C.) also took aim at federal regulators, saying the scandal at Wells Fargo took place after the 2010 implementation of Dodd-Frank and the 2011 opening of the CFPB.
"Everything that we're talking about here today … happened since CFPB and Dodd-Frank," he said.
Some Democrats on the committee questioned the timeline that's emerged. Rep. Maxine Waters (D-Calif.), the panel's top Democrat, said employee calls to ethics hotlines in 2008 and employee manual updates in 2011 suggest Stumpf may have known about the fraud earlier than 2013.
Left-leaning advocacy group Public Citizen released a report today showing increases in products per customer annually from 1998 to 2009, suggesting the bank's cross-selling practices at the center of the scandal could have been fueling misconduct for almost 20 years.
Rep. Marlin Stutzman (R-Ind.) said Americans are angry with the San Francisco-based lender as well as the CFPB.
"People across the country are mad at both," Stutzman said.
Some lawmakers' criticism was more personal, with several mentioning that they are Wells Fargo customers.
"I regrettably have a mortgage with your bank," Hensarling told Stumpf. "I wish I didn't."
Hensarling said the committee, which has opened an investigation into the fraud, will question bank executives "in the coming weeks" and subpoena documents if necessary. The committee will privately interview four executives in October and has received several documents already, Emerson said.
Stumpf said today that the bank will end its retail product sales goals on Oct. 1 rather than in January, as Wells Fargo had initially announced.
Lawmakers from both parties decried the high-pressure sales culture described by former bank employees. Stumpf reiterated his assertion that the fraud was the result of "dishonest" wayward employees whose actions do not represent the bank's overall culture.
Stumpf will forfeit $41 million in stock compensation and forgo a bonus this year, according to a Wells Fargo statement. He will also work without a salary during the bank's internal investigation, while former retail banking head Carrie Tolstedt will forfeit $19 million in stock, the bank said. Stumpf recommended his own clawback to the board, a decision he said he reached over the weekend.
"This was a start to show my level of commitment," he said.
But those measures did not satisfy lawmakers clamoring for Stumpf and other senior executives to be punished.
"Why shouldn't you be in jail?" Rep. Michael Capuano (D-Mass.) asked the CEO.
"Being dishonest and breaking the law are very different," he responded.
Capuano said Stumpf "brought true bipartisanship" to Congress.