Reid Bullish on Senate Majority. McConnell? Not So Much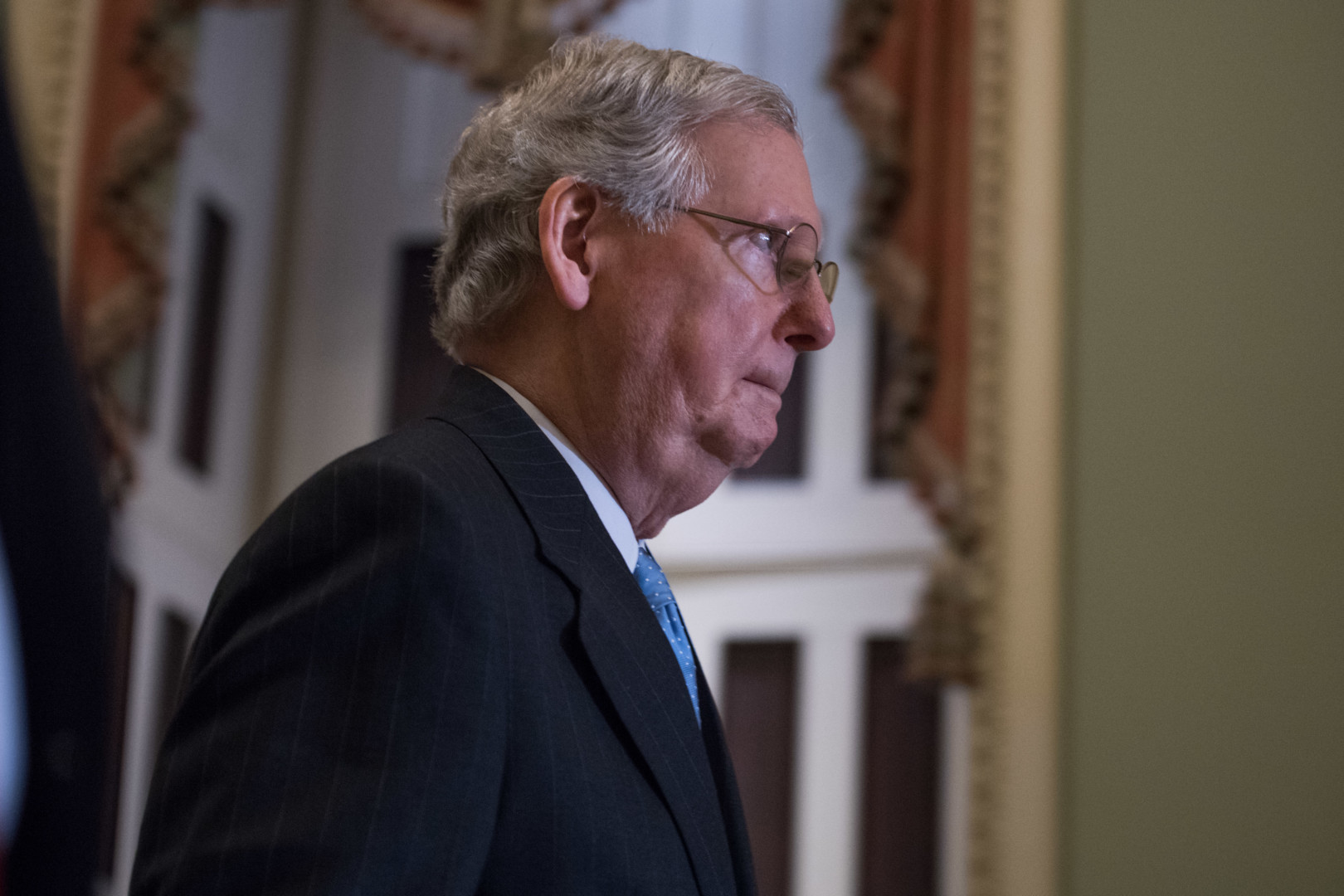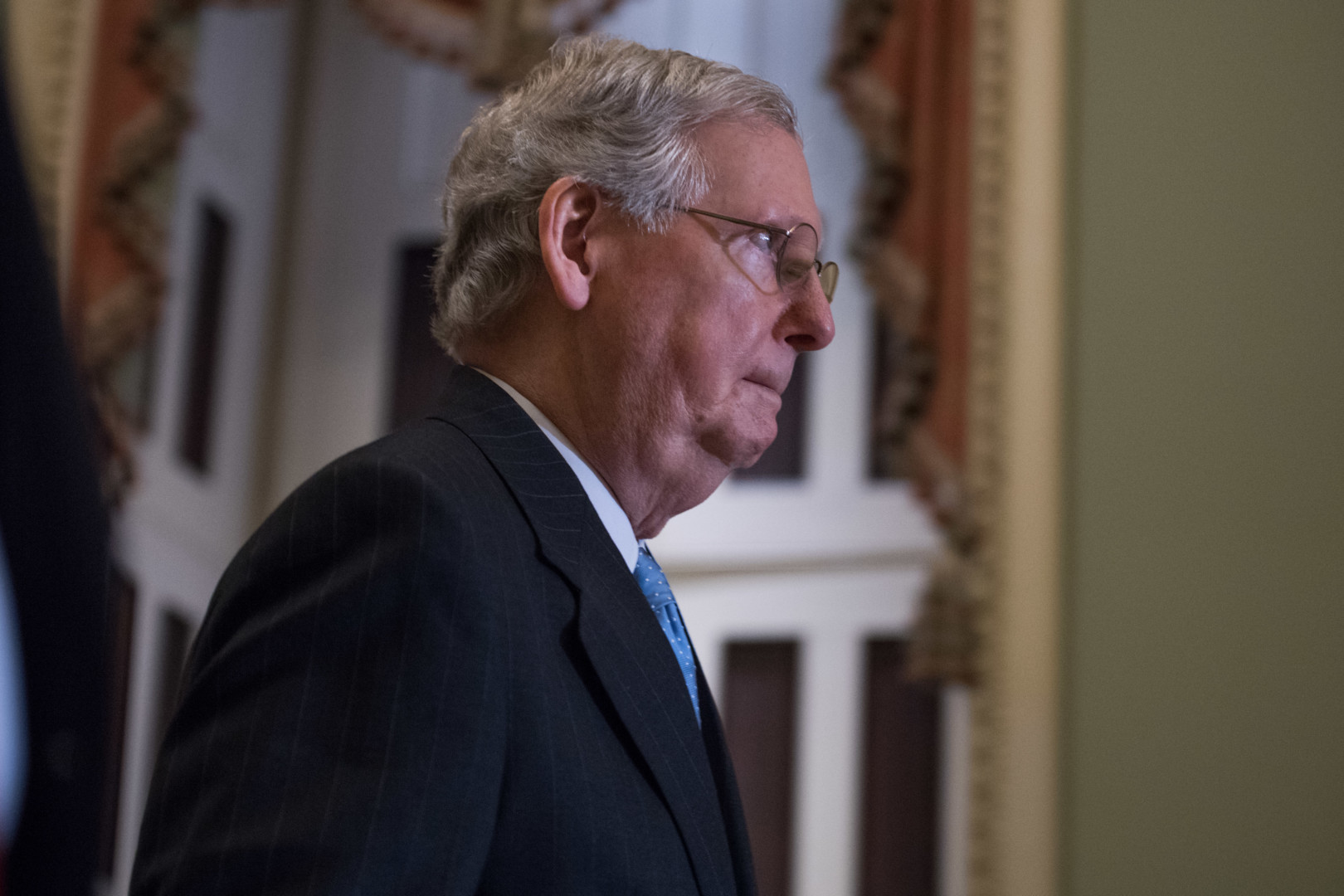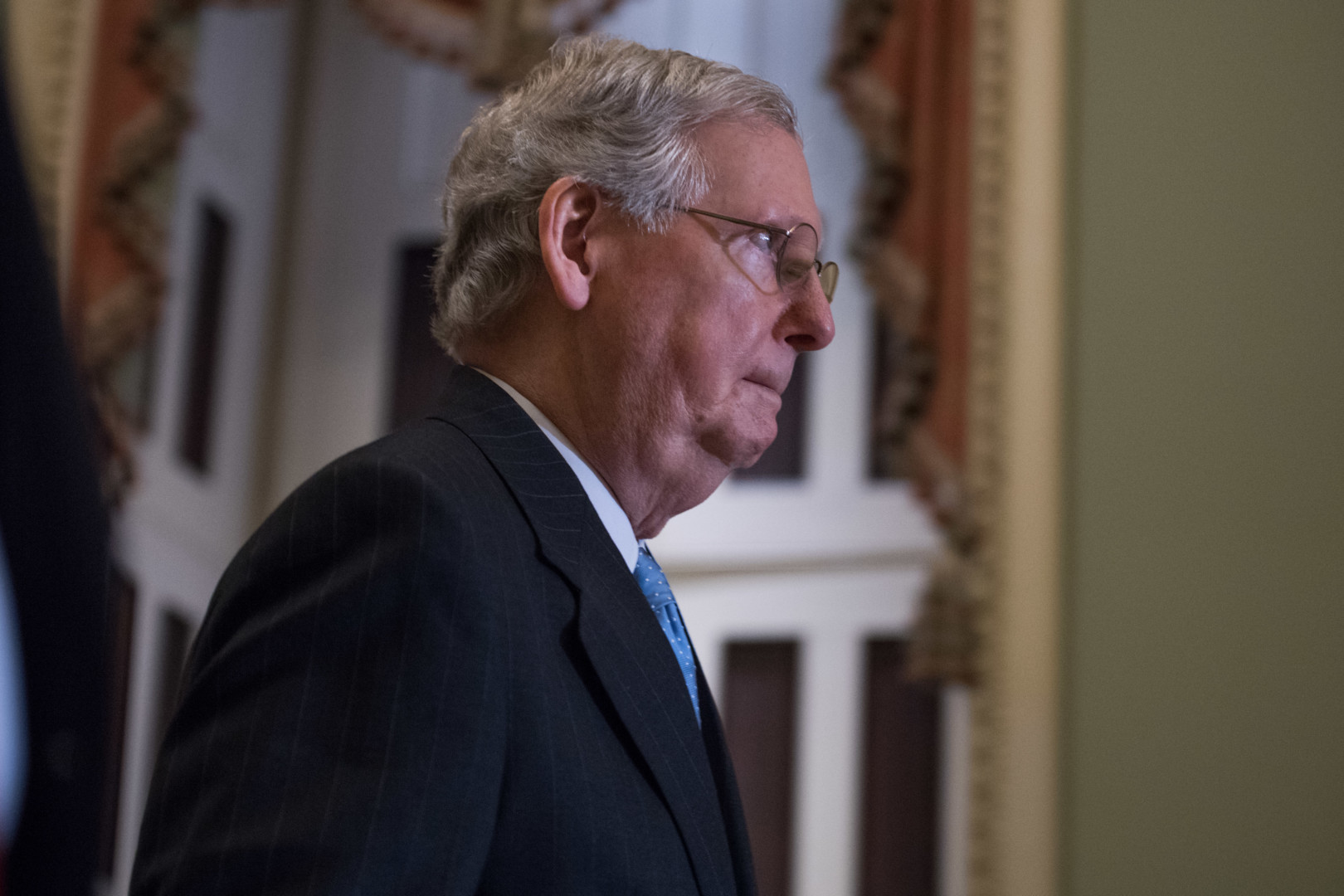 With the majority on the line, Senate leaders struck different tones Thursday as they prepared to leave town for the final stretch of the campaign. Democrats expressed optimism about a map that leans in their favor, while the Republican leader admitted his party has a tough hill to climb.
"I think we will win the majority in the Senate," said Minority Leader Harry Reid (D-Nev.), whose own soon-to-be-vacant seat is shaping up to be one of the most competitive battlegrounds of the cycle as he looks to deliver a swan song for Democrats and retake control of the chamber.
There, polls show Republican Rep. Joe Heck is up on Reid's handpicked candidate, former State Attorney General Catherine Cortez Masto, though the race is still close. Despite a large population of Latino voters there, Heck is outpacing the controversial figure at the top of his side of the ticket, GOP presidential candidate Donald Trump.
Despite that, Reid said the idea of ticket splitting – casting votes for both parties on the same ballot – is "happy talk" from the GOP.
"You think that Joe Heck is proud of Donald Trump?" asked Reid, who was flanked by his presumptive successor in leadership, Sen. Chuck Schumer of New York. "He runs from that any way he can. They all do."
In Reid's view, Trump is hurting Republicans, though the contests have "been closer because of two words: Koch brothers." The wealthy businessman have kept their money out of the presidential race, preferring instead to boost Republicans who face a tough election year with 24 incumbents up for re-election, including many in states that are competitive on the presidential map.
Senate Majority Leader Mitch McConnell (R-Ky.) said Thursday "it was pretty obvious this was going to be a pretty challenging cycle for us." In most places – Pennsylvania, Nevada and Florida, to name a few – "we've got knock down, drag out, sort of like a knife fight in a phone booth," McConnell said.
"We seem to have gotten some distance in Ohio," where Sen. Rob Portman has secured a big polling lead on former Gov. Ted Strickland, his Democratic rival. "But," he added, "everywhere else it could go either way."
McConnell – who refused to even acknowledge the presidential race but spoke kindly to the virtues of divided government – reflected on recent presidential elections when the Senate was in play when asked if he felt voters might split their tickets. In some cases, a Republican president was elected by the same electorate that sent new Democratic senators to Capitol Hill. In others, the opposite was true.
"We've seen all kinds of presidential elections, some in which the presidential season had no impact on down ballot and others where it seemed to have impact on down ballot," he said. "So, I don't think we'll know the answer until the day after the election."