With Lame-Duck TPP Vote Unlikely, Democrats Seek Changes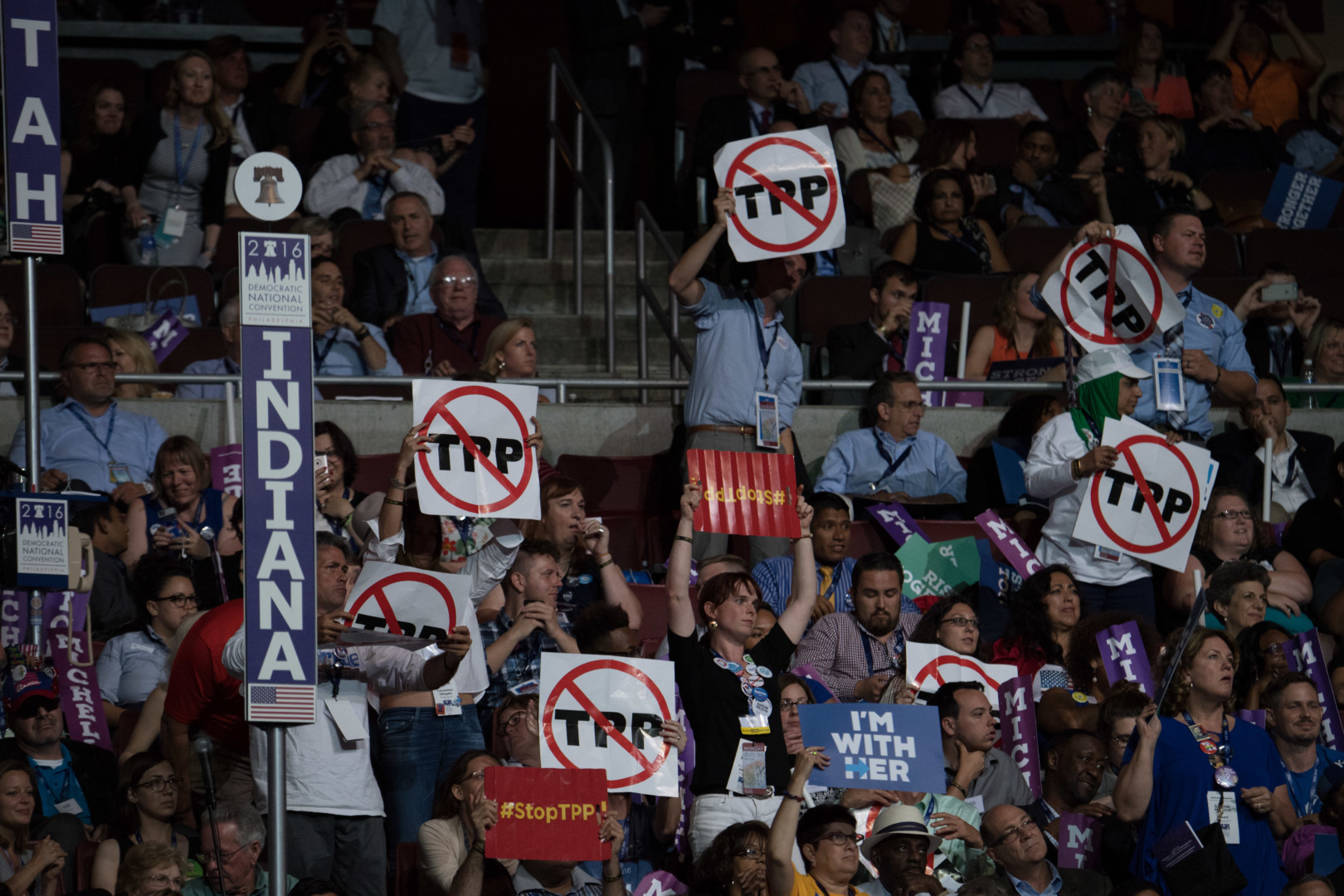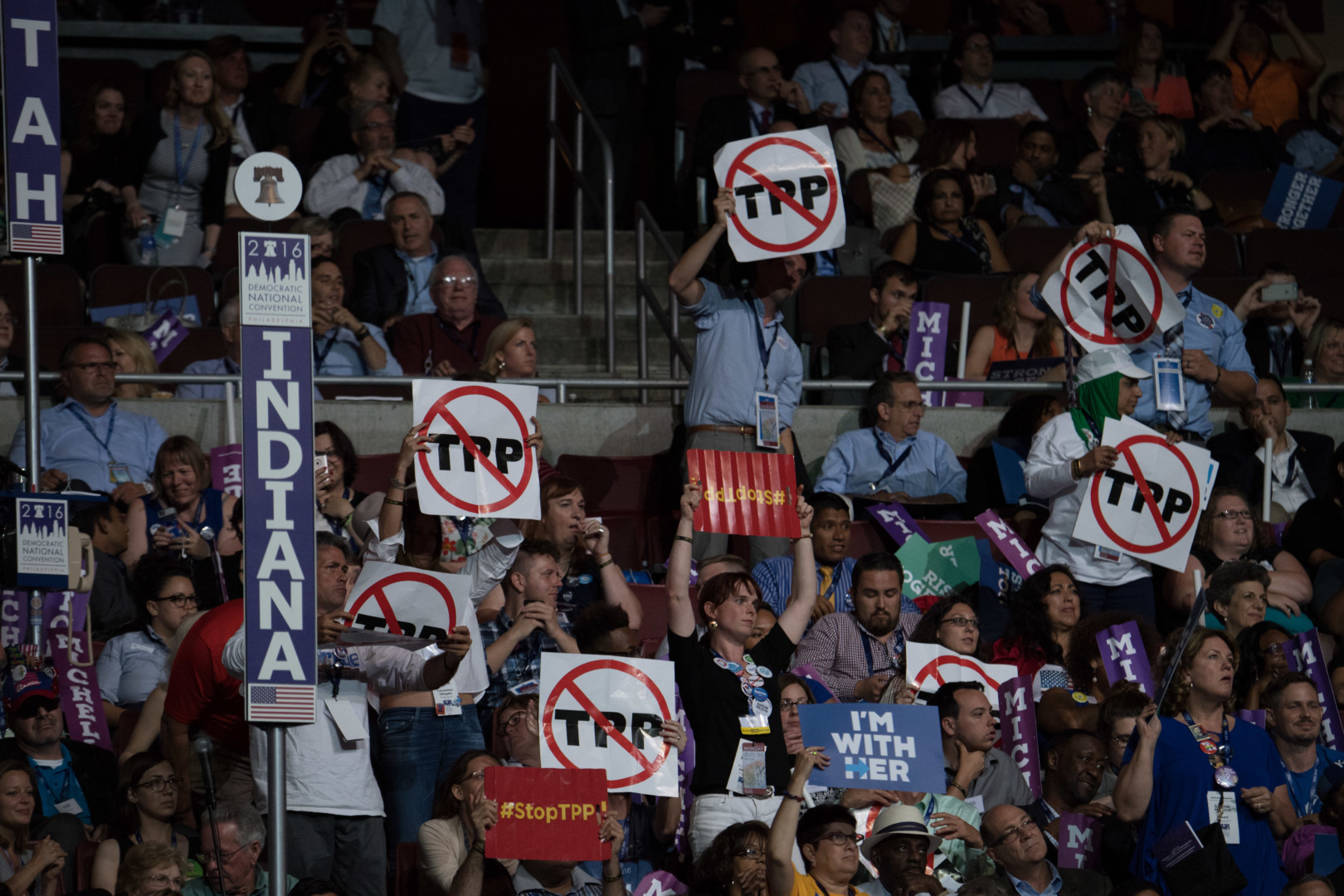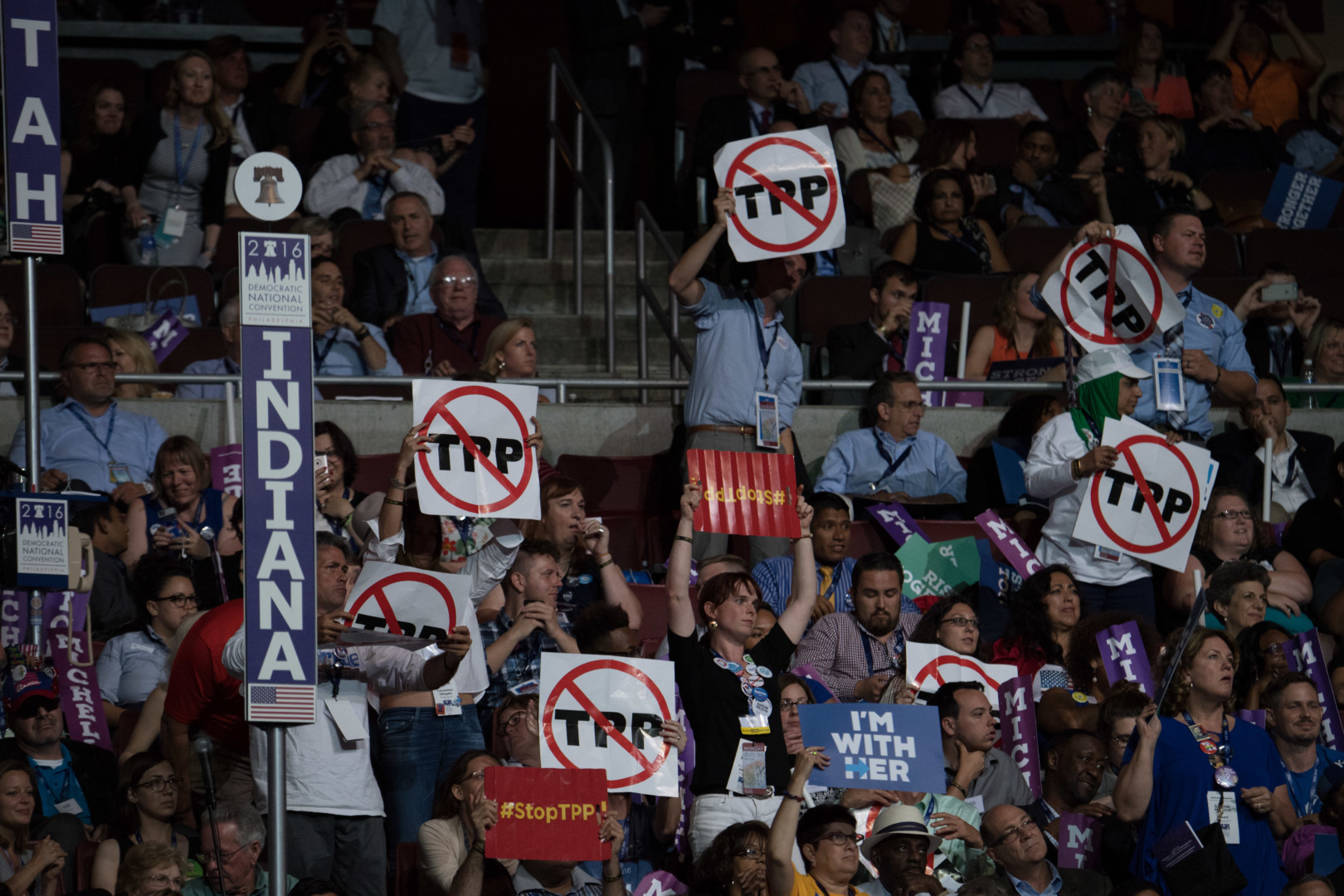 The prospects for the Trans-Pacific Partnership trade agreement coming up for a vote in Congress before the end of the year seem to dwindle as each day passes.
Senate Majority Leader Mitch McConnell told reporters Thursday that the political environment surrounding trade has become too "politically toxic" to bring up the 12-country agreement during the lame-duck session after November elections.
"I believe if it were brought up this year it would be defeated anyway," said the Kentucky Republican, who generally supports trade agreement such as the TPP. McConnell added that holding a vote that is unlikely to succeed would injure future deals.
"Leading you to raise the obvious question: If you're interested in America being in the trading business in the future, in what way is it advantageous to have a trade agreement go down?
"I would hope that whoever's elected president — we can get back into having a serious discussion about the benefits to America of being in the trading business," he added.
A White House spokeswoman did not immediately respond to a request for comment on lame-duck consideration of the TPP.
McConnell made it clear he does not view the likelihood of skipping a lame-duck TPP vote as a white flag on trade. He listed trade legislation, along with comprehensive tax reform and entitlement reforms, as the top issues facing the country that he believes Congress needs to tackle next year. All of those goals would require bipartisan cooperation and help from the White House, regardless of who occupies the Oval Office, he acknowledged.
The next president will still have the trade promotion authority that Congress authorized after a difficult debate in summer 2015, McConnell said. That authority allows the White House to send Congress trade agreements such as TPP for an up-or-down vote without amendments until July 1, 2018.
"If we were going to have another discussion about trade, it would have to be led by whoever the next president is," McConnell said.
If that next president is Hillary Clinton, Senate Democrats who are skeptical of trade have some ideas of their own about how the agreement should change.
Twelve senators, including notable anti-TPP voices such as Sens. Sherrod Brown (D-Ohio), Bernie Sanders (I-Vt.) and Elizabeth Warren (D-Mass.), said in a Thursday letter to Obama that the deal shouldn't come up for a vote until a renegotiation has resolved some of their key complaints. All of the signatories voted against granting Obama trade promotion authority.
"Until these provisions are fixed through renegotiation, it is not appropriate for Congress to consider this trade agreement," they wrote. "Passing the TPP in its current form will perpetuate a trade policy that advantages corporations at the expense of American workers."
The letter sets a high bar for renegotiation that would mark a complete overhaul of the current trade paradigm and would almost certainly lead to difficult talks with TPP member countries.
The lawmakers' recommended changes include the removal of the investor-state dispute settlement mechanism which would allow companies to challenge foreign government decisions in an international tribunal if they believe their rights under a trade agreement have been impaired. They also want to improve the labor rules placed on countries such as Malaysia and Vietnam and institute an enforceable prohibition of currency manipulation.
Sen. Bob Casey (D-Pa.), who joined Brown and other Democrats in talking to reporters Thursday, thinks the deal as currently structured could stall or reverse some of the positive average growth in wages that the Obama administration has touted in the last several weeks.
"Even Democrats who disagree on trade and this agreement are unanimous in the focus we all want to put on growing incomes over time," Casey said. "And I would hope that we could renegotiate the agreement in a manner that would focus on these issues that we raised … but in particular on a fundamental issue like the issue of wages."
Because it's nearly impossible for Obama to extract the kind of concessions the senators are seeking from TPP countries before he leaves office in a few months, the Democrats' letter reads as a wish list of sorts that could give the next president an opening to renegotiate TPP to progressives' liking.
"It is simply not accurate to call an agreement progressive if it does not require trading partners to ban trade in goods made with forced labor or includes a special court for corporations to challenge legitimate, democratically developed public policies," the senators wrote. "Passing TPP before these and other provisions are fixed will hasten the erosion of U.S. manufacturing and middle class jobs, and accelerate the corporate race to the bottom."
Brown and his colleagues also tried to distance themselves from a notion that their fellow trade skeptic Donald Trump has promoted — that Clinton actually supports the TPP — noting that she has been skeptical and worked with them but he has not. "When I've worked against these trade agreements for 25 years, I never ever heard from Donald Trump, I never saw Donald Trump, he never spoke out against these trade agreements," Brown told reporters.
Trump and Curtis Ellis, one of his senior advisers on trade, have suggested that it might be better for the U.S. to only enter into trade agreements with developed economies instead of developing countries such as TPP members Vietnam and Malaysia. In June, Trump suggested only entering into bilateral trade deals instead of multilateral trade deals that include countries with low average wages.
But Brown said the problem isn't the inclusion of those countries, but the lack of strong enough rules to make sure employers in those countries are forced to raise wages and standards. Sen. Mazie Hirono (D-Hawaii) said the "same concerns arise" regarding labor and environmental protections, regardless of whether a deal is bilateral or multilateral.
"I want workers to join the middle class everywhere and have an opportunity," Brown said. "I want to do trade agreements that push [standards] up, and there's no reason we can't do that, if we set out with that intent. And we really haven't, as a nation, set out with that intent."