Will Kander's Attacks on Blunts' Family Business Work?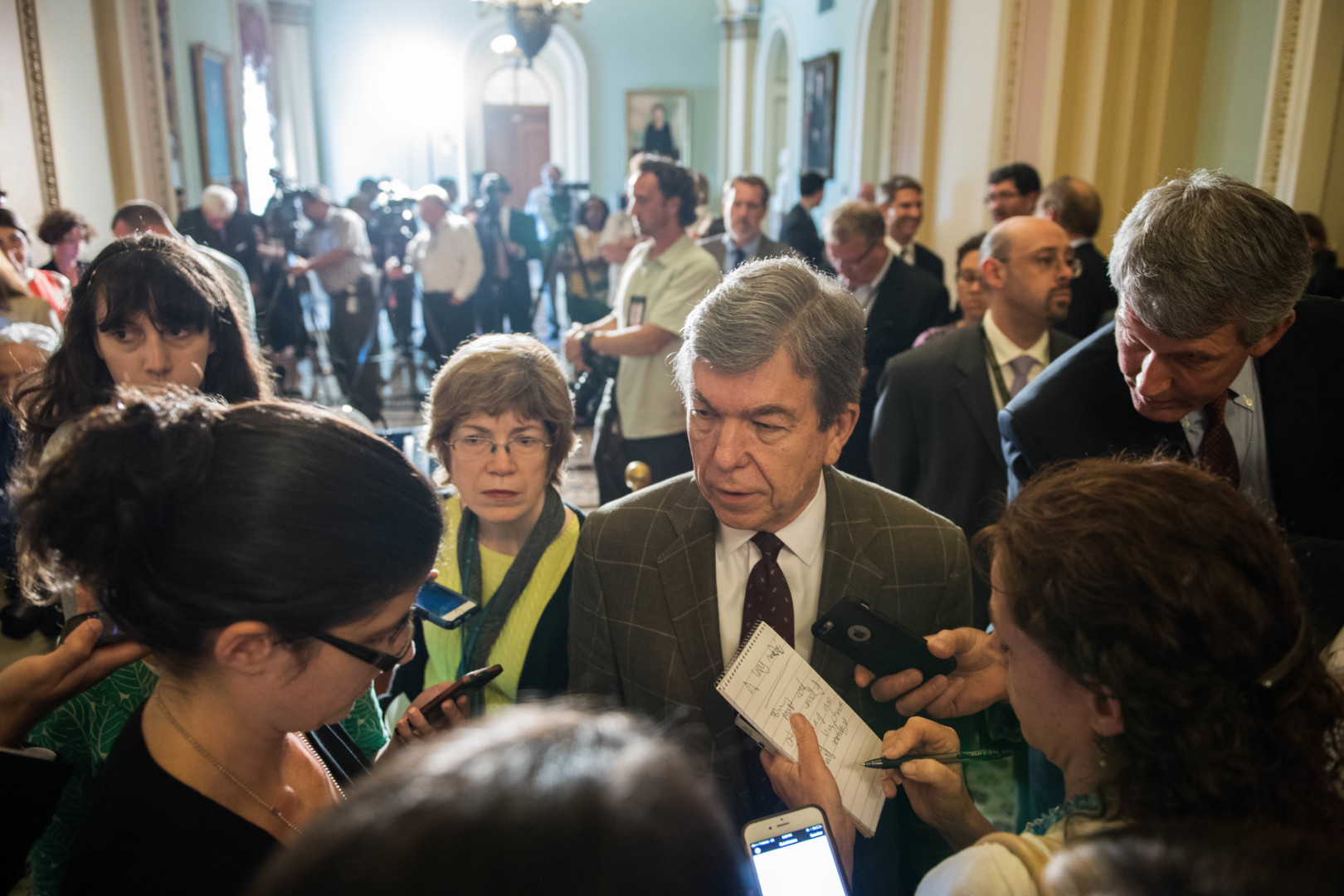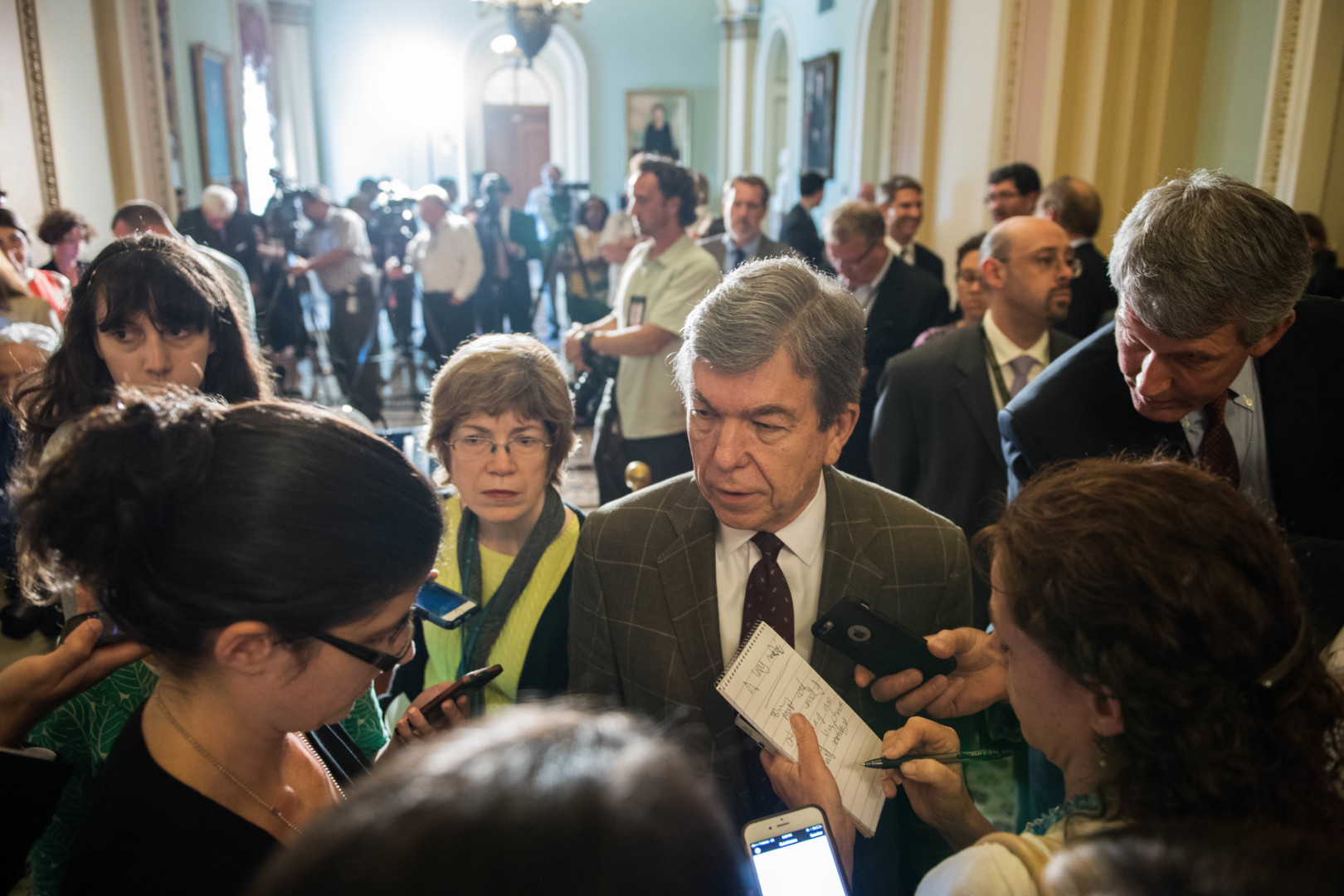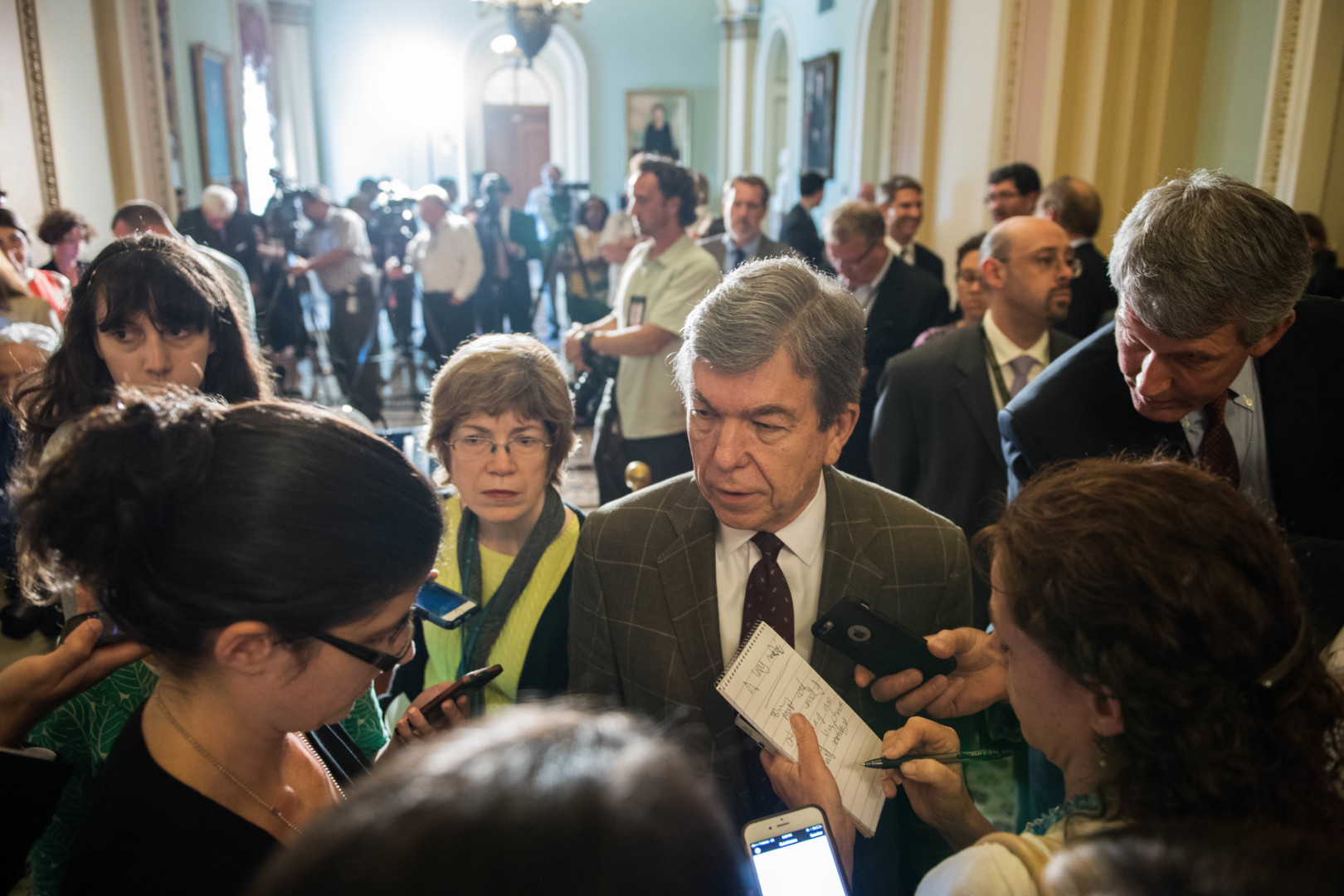 Missouri Secretary of State Jason Kander has homed in on the lobbying work of the Sen. Roy Blunt's family in an effort to unseat the incumbent Republican in November. It isn't the first time Blunt has faced such questions and come out on top, but Democratic strategists say this year may be the time when voters respond more favorably to the critiques.
In Kander's view of Blunt, gone is the history teacher-turned-county clerk who pushed for campaign finance reforms after being elected as Missouri's top election official in 1984. Instead, Blunt has "become a part of the problem" since he got to Washington, D.C., in 1997 and rose in its political and social ranks, Kander said during a Friday forum.
"Roy Blunt has been protecting the status quo because the status quo has been great for him, his family and his special interest donors," the Democratic challenger said. "He's not the same person who was a history teacher."
Democrats supporting Kander's efforts have taken his cues. A commercial that began airing last week, sponsored by AFSCME and Majority Forward, hit Blunt for trying to add a pro-tobacco provision to the bill that created the Department of Homeland Security. The ad says the measure would have benefited Blunt's then-girlfriend, Abigail Perlman, and son, Andy, who both worked for Phillip Morris at the time. (Andy now manages Blunt's re-election campaign.)
Kander's campaign has rooted the "special interest" accusation in the fact that all three of Blunt's adult children and his wife are all lobbyists paid to advocate on behalf of companies and organizations in front of the legislative bodies Blunt has served in for almost two decades.
His wife, Abigail, who he married in 2003, is Kraft's head of U.S. government affairs. She oversees the company's entire lobbying operation as well as its political action committee.
From the viewpoint of Blunt's supporters, the Kraft job is a way to give back to the state. "Mrs. Blunt works for Kraft, which employs 2,000 people in Missouri," said James Harris, a Missouri-based Republican consultant who used to work for Matt Blunt when he was the state's governor.
A review of congressional records and lobbying disclosure forms found at least 17 other times when Blunt's position on a bill aligned with the position his wife was being paid to advance. That includes five measures that he co-sponsored, and all but one of the 17 took place within a year of her filing a disclosure form on those issues.
Still, Blunt's positions on these measures are relatively standard for a Republican representing a Midwestern state.
Burson Snyder, a spokeswoman for Blunt, said Monday that the tobacco provision was a bipartisan plan aimed to target a "stream of funding to terrorist organizations like Hamas and Hezbollah that was coming from the illegal sale of contraband cigarettes." It is innocuous in her view and unsurprising for Blunt to support.
There are other examples. While his wife was lobbying for legislation in 2011 that would allow corporations to defer taxes on foreign earnings, Blunt co-sponsored it for the first time. While Kraft was opposing mandatory country of origin and genetically modified organism labeling requirements, the senator did, too.
Snyder responded that Blunt supported such measures with many other Missouri employers, including Walmart and St. Louis-based Monsanto.
Asked earlier this year about his family's lobbying ties, Blunt demurred. "Everybody's family does something." But he and his wife have sought to downplay any appearance of impropriety, saying in 2011 that Abigail Blunt would personally lobby only the House, not the Senate.
Michael Mullen, the senior vice president of corporate and government affairs at the Kraft Heinz Company, said the move to lobbying the House was voluntary. "Abby's role is to lead our government affairs function globally and to liaise with government officials on a wide variety of policy matters," he said.
In addition to leading the company's government affairs work, Abigail Blunt also leads the company's PAC, which has contributed $2,500 to Blunt's campaign this cycle. The PAC, Mullen said, "is governed by a board of 10 senior leaders who approve all contributions."
"Abby does not approve PAC contributions individually. The PAC board does. Our PAC is bipartisan and generally supports members who represent our facilities," he said.
Kander and those supporting him are not the first to try to use the Blunt family's lobbying and political work against him. In 2010, when the then-congressman first ran for Senate against Secretary of State Robin Carnahan, he also faced tough questions. But, she lost badly in a year that won Republicans the majority in the House.
"The problem wasn't in the message," said Mindy Mazur, a principal at the digital marketing and public affairs firm GPS Impact, who managed Carnahan's 2010 campaign. "The reason Robin Carnahan didn't win was because the election was a referendum on Obamacare and because we were outspent by millions of dollars."
Kander, she said, is "very well positioned" to capitalize on a different political environment this year in which voters seem ready to buck political norms. "This year, folks will be voting for a new president, and all Senator Blunt has done in the past six years is continue being the ultimate Washington insider," Mazur added.
Democrats are again being outspent by millions of dollars. So far, Blunt and allied groups, including the National Republican Senatorial Committee, have spent nearly $11.6 million, compared with Kander and the Democratic groups' $6.5 million. Though they are sparse, polls show Blunt with a slight advantage over Kander in a state where Republican presidential candidate Donald Trump leads Democrat Hillary Clinton by about 10 points.
Time will tell whether Kander's tactic against Blunt will work. Trump's lead gives Missouri Republicans confidence in the incumbent, despite his wariness about being tied too closely to his party's standard bearer. In campaign commercials, Blunt has sought to portray himself as a check on Clinton. He casts Kander as Clinton's rubber stamp, with control of the Senate and influence over the future of the Supreme Court on the line in November.
"There is no way Roy Blunt loses if Donald Trump is winning Missouri by 8 percent or more," said Harris. "Kander is desperate to distract voters from his record of supporting cap and trade, Obamacare, and opposing the 2nd Amendment. At the end of the day, the race is a choice between a conservative, Roy Blunt, and liberal, Jason Kander."
Correction
A previous version of this story misstated Matt Blunt's lobbying firm's position on the Trans-Pacific Partnership.