3 in 10 Trump Supporters Wish Pence Was Running for President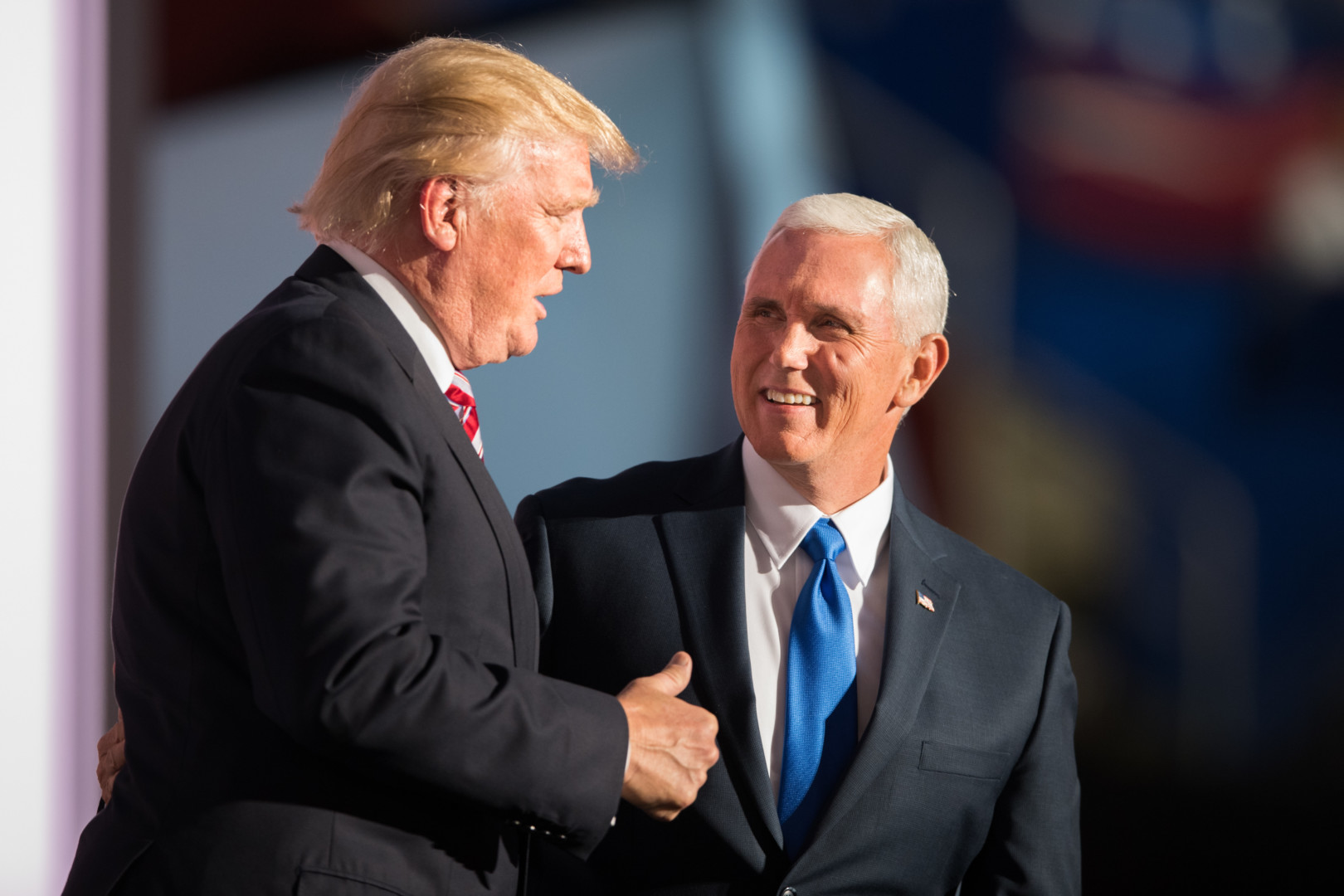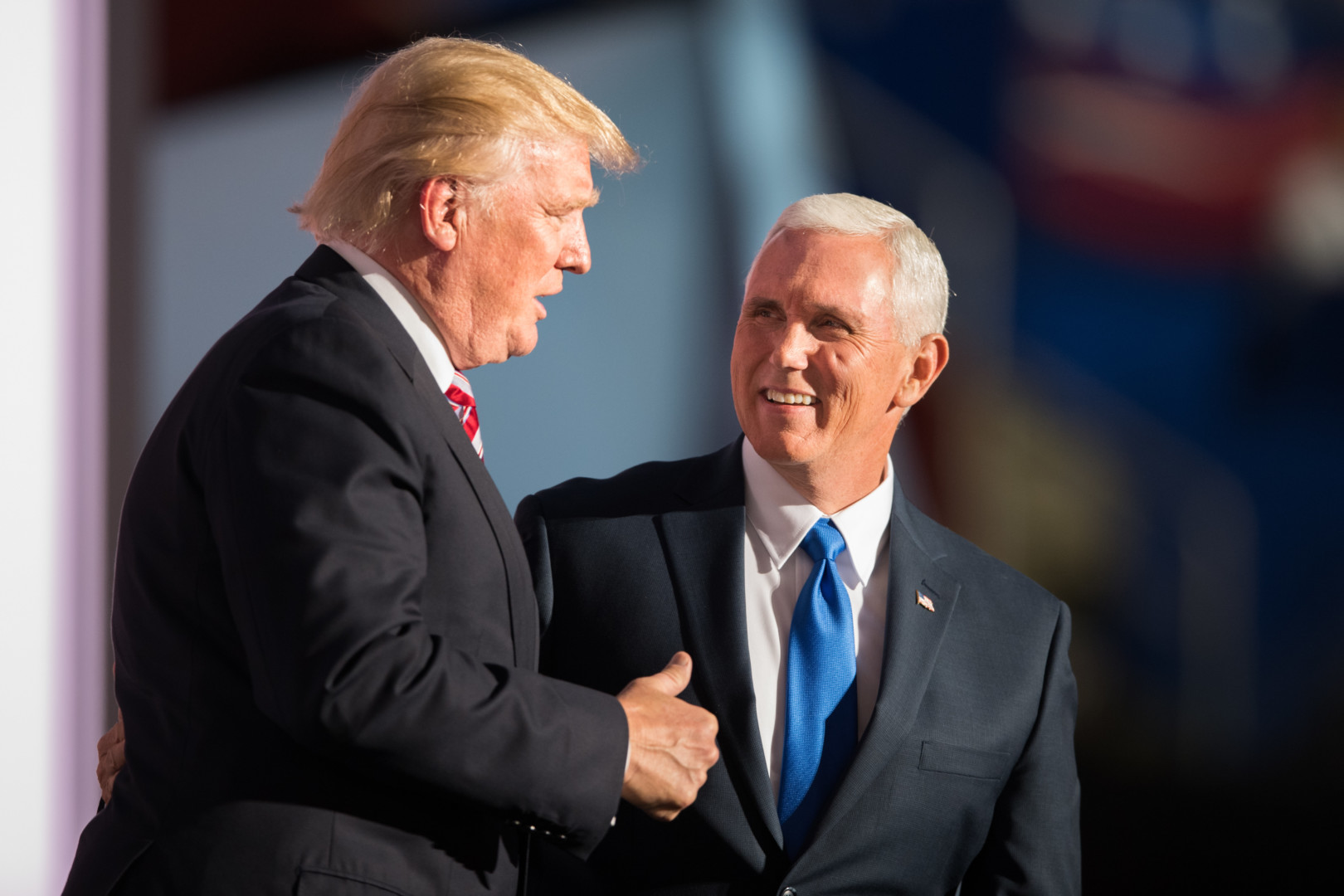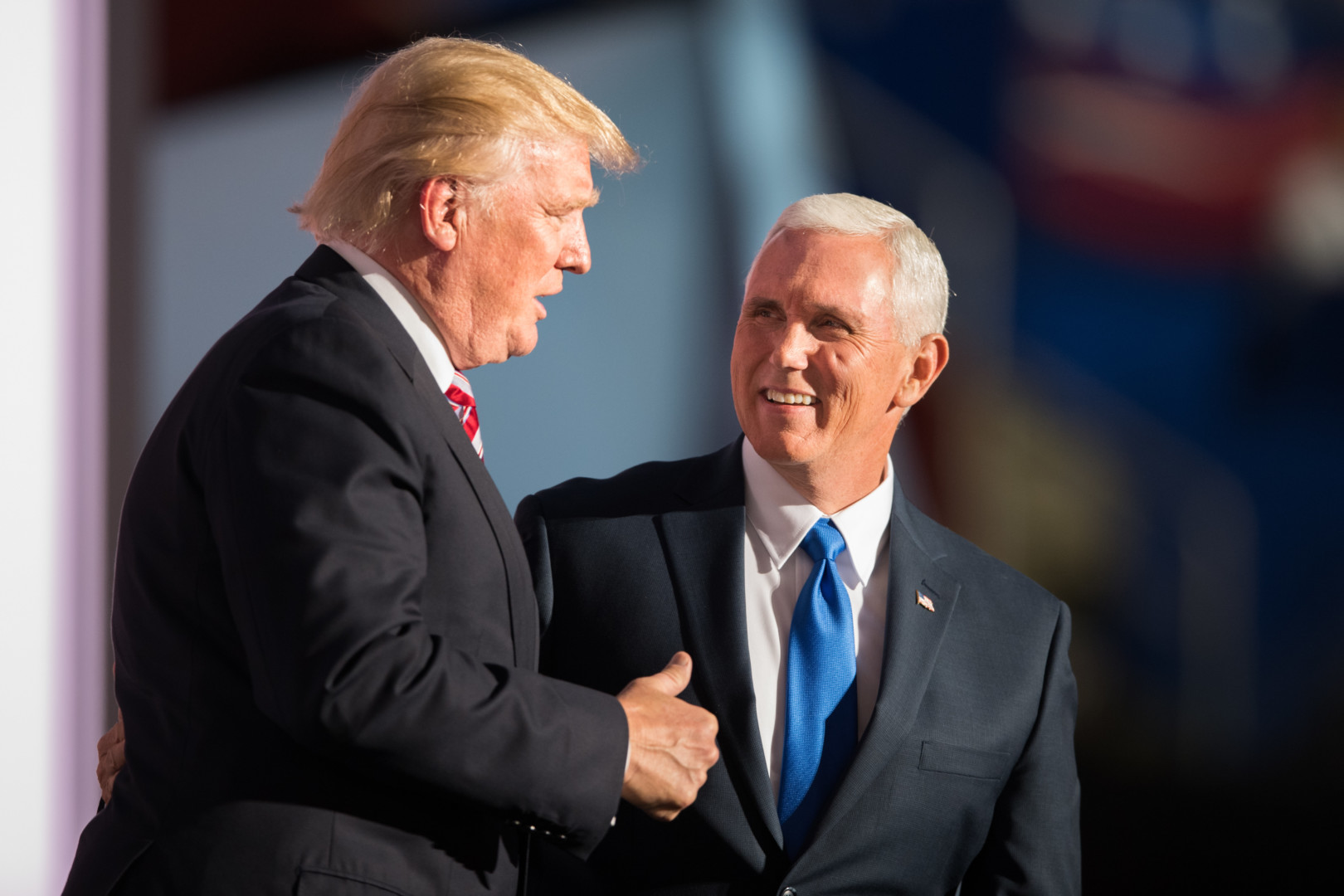 While much has been made of the "Never Trump" contingent of Republicans who refuse to back their party's nominee, even a sizable portion of Donald Trump's own supporters say they wished his running mate was topping the party's ticket, a new POLITICO/Morning Consult poll shows.
Almost one-third of Trump supporters (32 percent) said they would rather cast their vote for Mike Pence than for Trump, according to the survey taken just after Tuesday's vice presidential debate in Farmville, Va., where the Republican governor of Indiana appeared calm and collected. 
RELATED: Donald Trump Is No Role Model, Large Majority of Voters Agree
Hillary Clinton's supporters were much more likely to back their nominee over her running mate, Sen. Tim Kaine of Virginia. More than eight out of 10 Democrats (84 percent) said they would rather cast their vote for Clinton than Kaine.
Most political pundits declared Pence the winner immediately following the debate at Longwood University, and the poll shows that voters agreed by a nearly 2-to-1 margin: Almost four out of 10 registered voters (38 percent) said Pence was victorious, while 20 percent said Kaine was the winner.
As expected, the VP showdown apparently did little to impact the presidential 2016 race, with only 10 percent of respondents saying it caused them to change their minds about whom they plan to vote for in November. Independents were even less swayed by the debate, with only 5 percent saying they changed their mind in the presidential race. 
Most Republicans and Democrats said their candidate won, but independents thought Pence beat Kaine by a 33 percent to 14 percent margin.
Much of the criticism toward Kaine's debate performance centered on his frequent interruptions, and it appears voters weren't fans of the combative style either. More than four in 10 voters (41 percent) had an unfavorable view of Kaine after the debate, compared with just 29 percent before. By comparison, Pence's unfavorables rose by half as much, from 31 percent to 37 percent.
Tuesday's showdown was the least-watched VP debate since 2000, and the survey backs that up. More than half of voters (54 percent) said they did not watch the debate, Of the 42 percent that said they did watch it, only four out of 10 (40 percent) watched the debate in its entirety.
Voters were split on the performance of debate moderator Elaine Quijano of CBS. More than half (54 percent) said she did a fair or poor job, while 42 percent said she was excellent or good. About one-third of Republicans (34 percent) said she did a poor job, while only 6 percent of Democrats expressed that view. 
Voters were also asked to look past this year's election and choose their top pick for president in 2020 among both Republicans and Democrats, if Trump or Clinton weren't in the running.
On the Republican side, voters were given seven choices: Trump, Pence, House Speaker Paul Ryan of Wisconsin, Sens. Ted Cruz of Texas, Marco Rubio of Florida, Tom Cotton of Arkansas and Gov. John Kasich of Ohio.
Among Republicans, Pence was the most popular first choice at 22 percent, followed by Trump and Ryan at 13 percent each. 
For Democrats, voters were able to choose from Kaine, Sens. Elizabeth Warren of Massachusetts, Cory Booker of New Jersey and Gov. Andrew Cuomo of New York.
Among Democratic voters, Warren came in first with 28 percent, followed by Kaine at 16 percent. Booker polled at 9 percent and 8 percent said Cuomo. 
The poll consists of 1,989 registered voters from Oct. 5-6 for  a margin of error of plus or minus 2 percentage points. See the toplines and crosstabs.