The Partisan Divide Over 'Locker Room Talk' and Lewd Language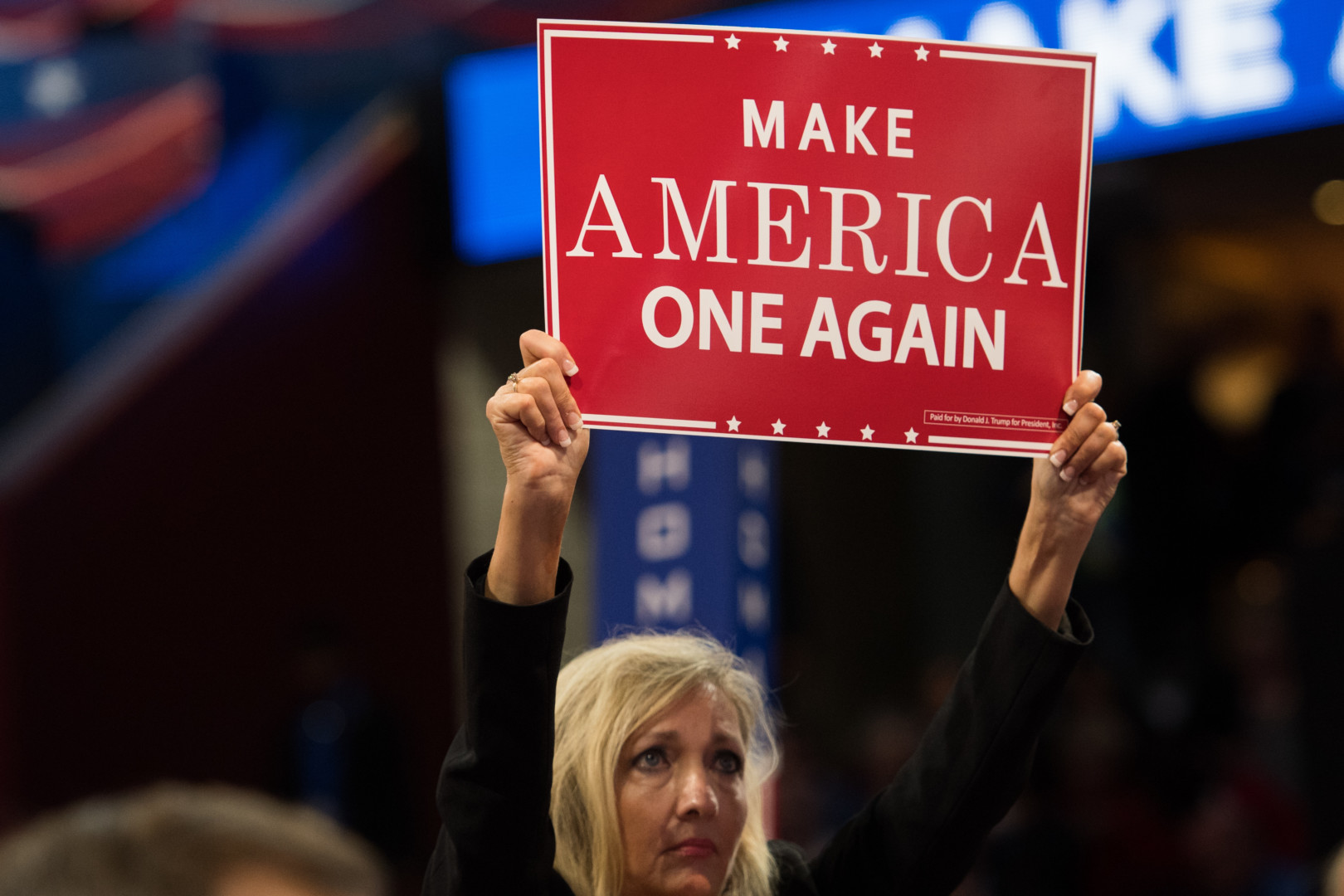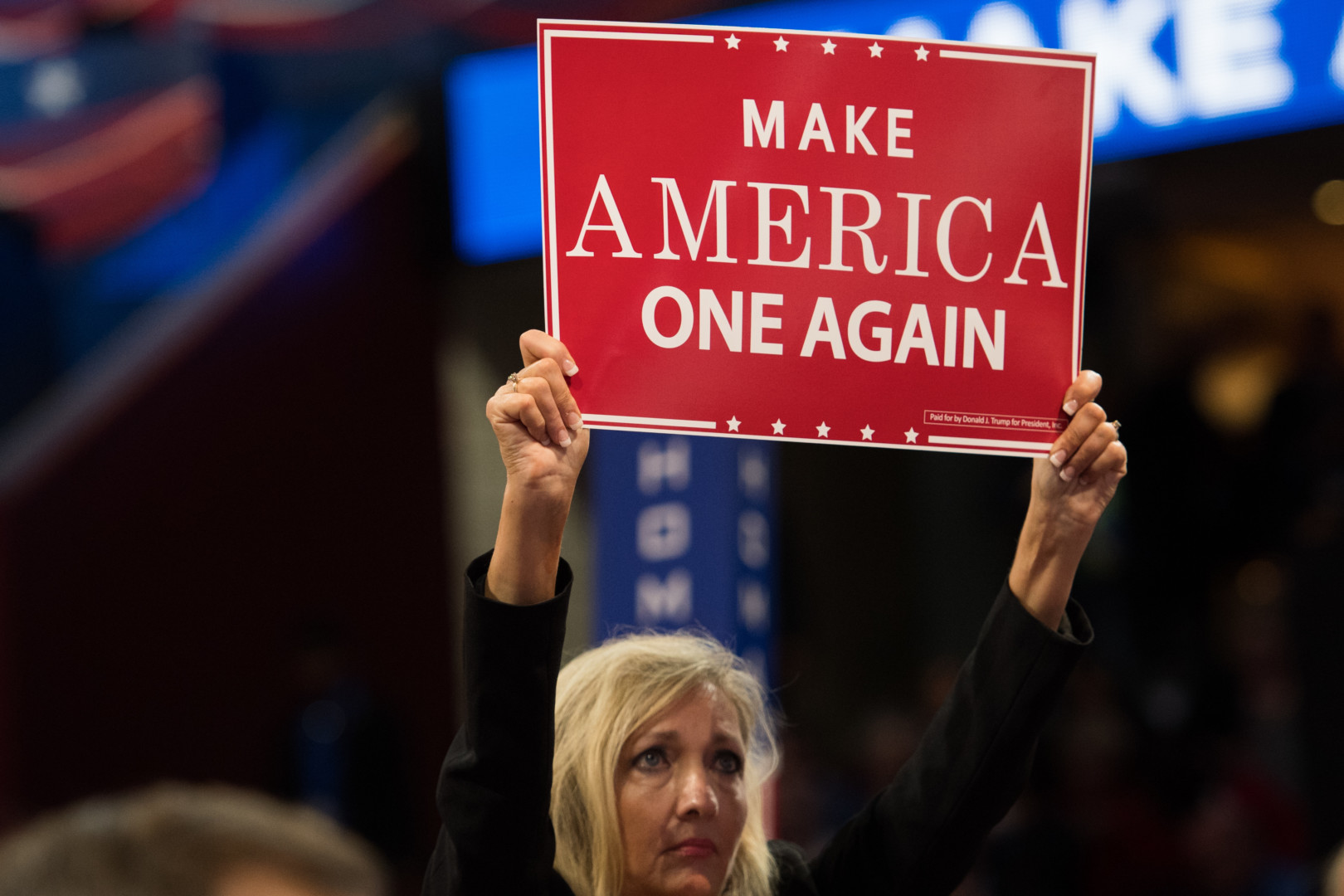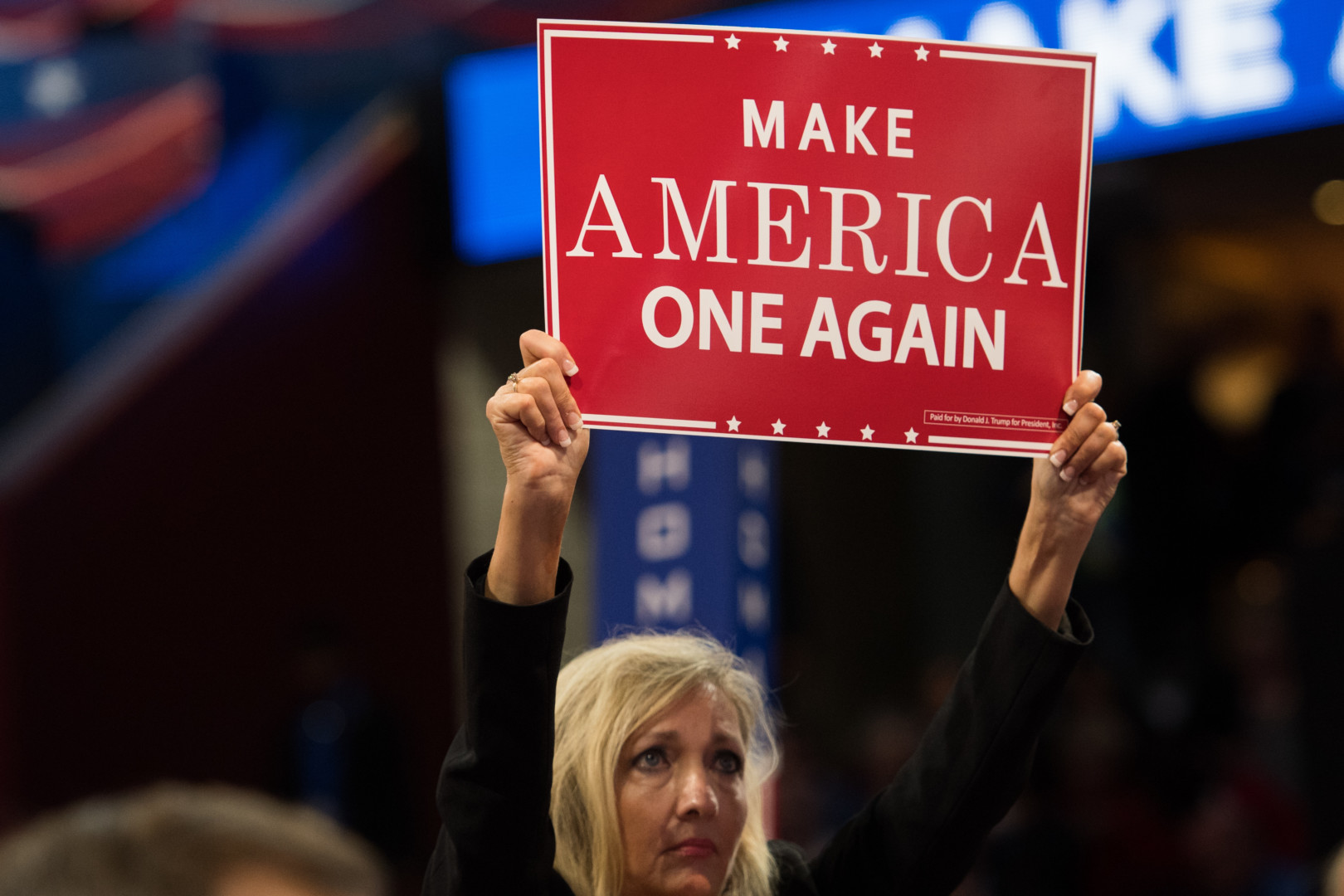 Footage of Donald Trump making sexually lewd comments has revealed a chasm between Republicans and Democrats about what kind of language they think men tend to use in private.
A POLITICO/Morning Consult national poll, which showed Republicans overwhelmingly oppose dumping Trump, asked 1,549 registered voters if they think most men say lewd things about women in private like Trump. Voters answered the question after viewing the 2005 leaked footage and Trump's videotaped apology. The GOP presidential nominee chalked up his boasts about sexually abusing women to "locker room banter" between he and then-Access Hollywood host Billy Bush.
The poll showed Republicans are more than twice as likely than Democrats to think most men speak lewdly about women in private, 67 percent to 31 percent.
By contrast, a majority of Democrats (55 percent) said most men do not use that sort of lewd language in private, compared with a mere 18 percent of Republicans who expressed that view.
Independents were more likely to think men use lewd language when speaking about women privately by a 46 percent to 35 percent margin, in line with the whole electorate, 48 percent to 36 percent.
Breaking the electorate down by gender, men were slightly less likely than women (46 percent to 49 percent) to say men used that kind of lewd language in private. Among Republicans, women were 5 points more likely than male GOP voters to think men say lewd things privately, 69 percent to 64 percent. Furthermore, Republican women were the most likely demographic group to say Trump's comments were typical of men.
Similarly, Republicans were far more likely than Democrats or independents to think the Trump's lewd comments do not reflect his true view of women. Sixty-six percent of GOP voters expressed this view, while only 34 percent of independents and 13 percent of Democrats agreed. Fewer than one out of five Republicans (17 percent) said Trump's lewd comments reflect his true view of women, compared with 47 percent of independents and 80 percent of Democrats.
Like the electorate as a whole, Republicans were more likely than not to say Trump's lewd comments gave them a less favorable view of the real estate mogul. But Republicans were nearly twice as likely to accept Trump's videotaped apology.
While just 37 percent of voters said the apology gave them a more favorable view of Trump, 65 percent of Republicans said it made them like him more. Almost four out of 10 voters (38 percent) said it made them view Trump less favorably, compared with just 14 percent of Republicans. One out of five Republicans said it made no impact, while 22 percent of the electorate expressed that opinion.
The national survey was conducted on Oct. 8 for a margin of error of plus or minus 2 percentage points.
View the topical toplines and topical crosstabs at the links.