Ryan Presses His Case for GOP, Despite Elephant in the Room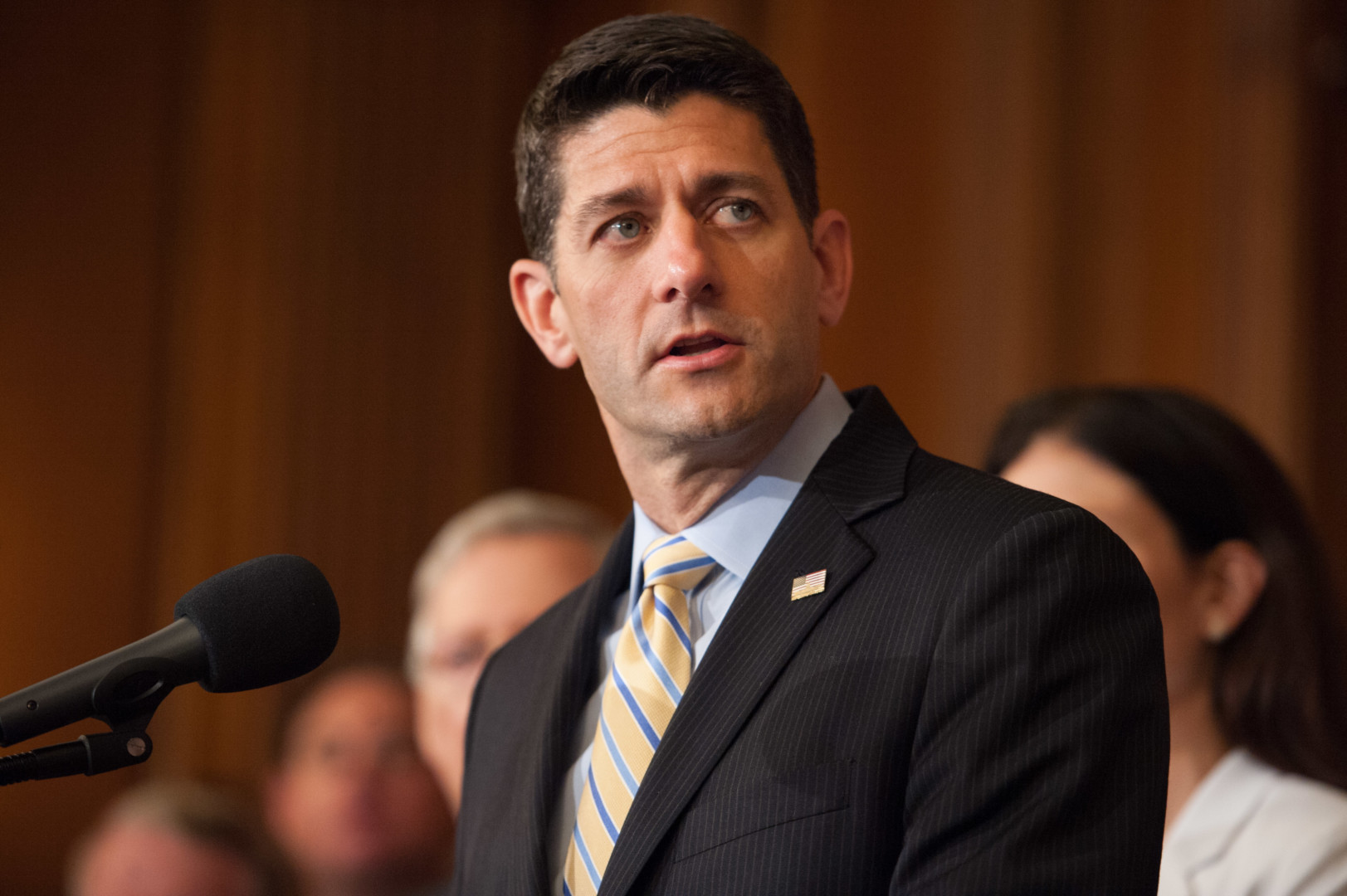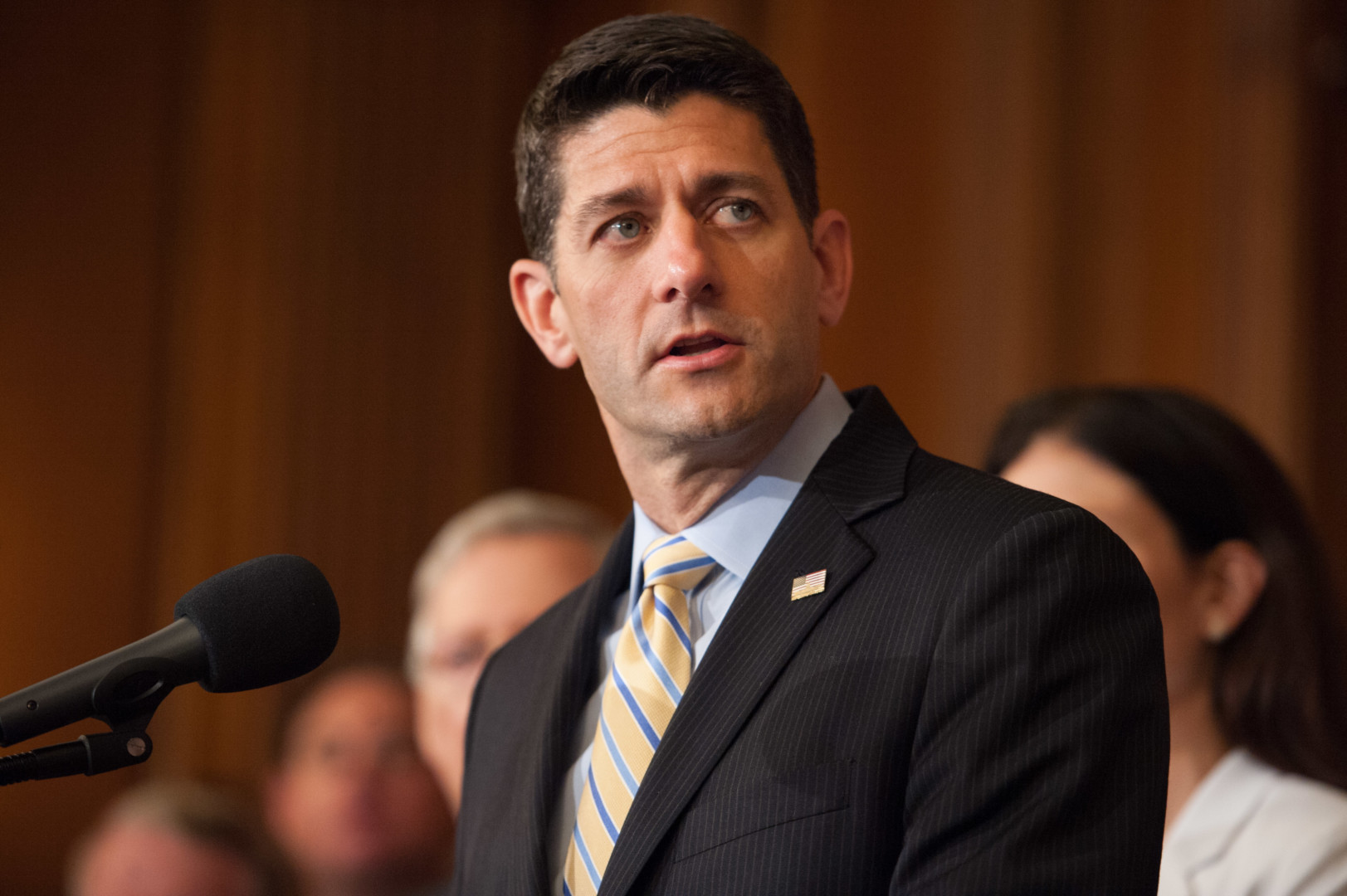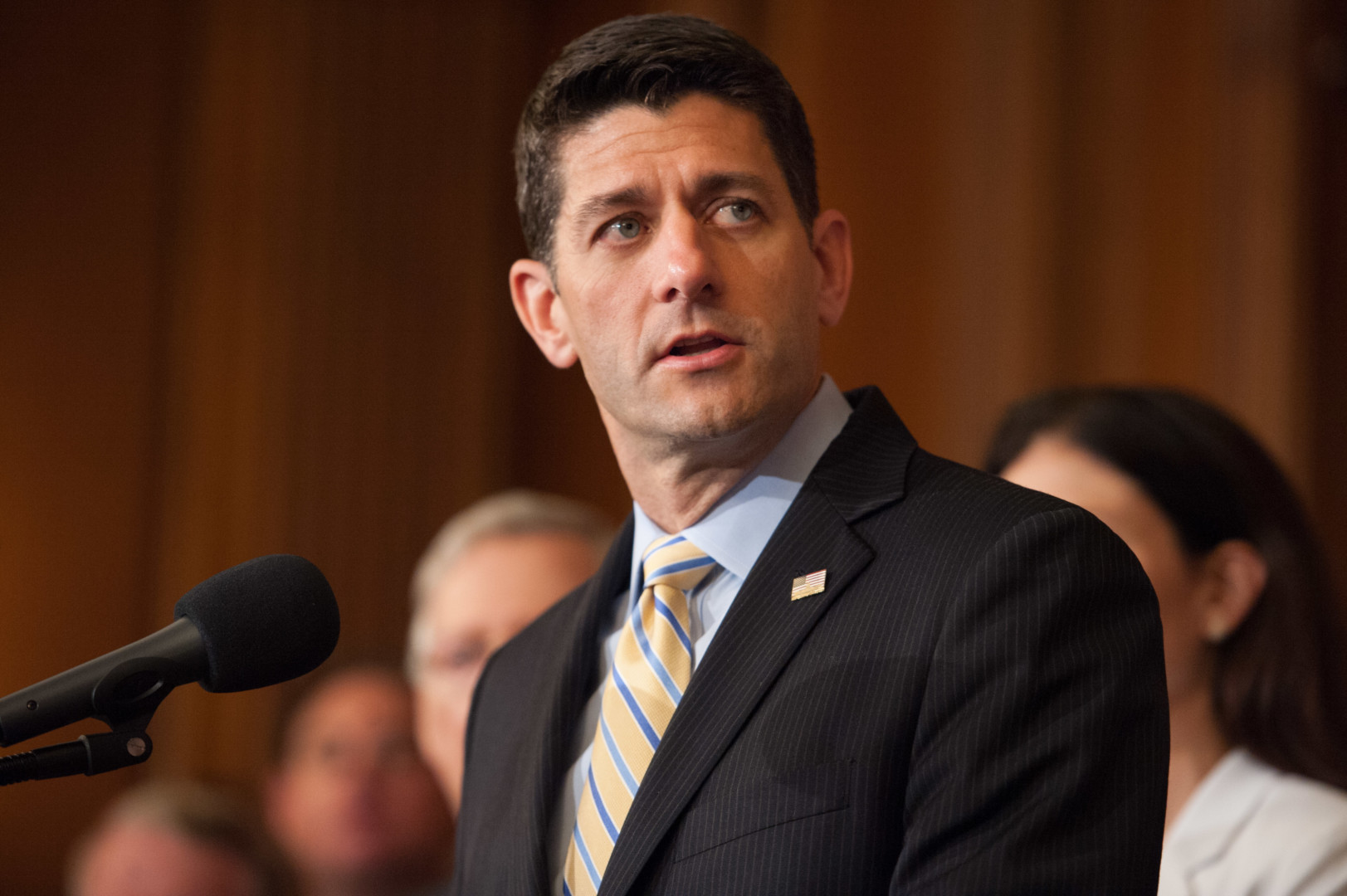 House Speaker Paul Ryan on Friday did not address numerous allegations of sexual misconduct against GOP presidential nominee Donald Trump at a much-anticipated event with College Republicans in Wisconsin.
The Wisconsin Republican did not mention Trump in his prepared remarks, nor was he asked about the real estate mogul in a question-and-answer session that followed. (The questions were pre-submitted to the speaker's office.)
Ryan also didn't offer an explanation to the young Republicans about his evolved stance on Trump — that he's still endorsing him, but not defending him or campaigning with him — after a leaked 2005 video caught the presidential nominee bragging about sexually assaulting women. In the days that have followed, a number of women have come forward accusing the nominee of assaulting them after Trump dismissed his comments as "just words."
Instead, Ryan made the case to elect congressional Republican candidates, arguing that a GOP-controlled Congress is imperative to countering a Hillary Clinton presidency. In doing so, Ryan tried to reframe the narrative of the election, saying an ideological battle is raging between Republicans and Democrats, but is being drowned out by the tumultuous presidential election.
"It is important that we take a step back and reflect on what this election is ultimately about," Ryan said to the University of Wisconsin audience in Madison. "Beneath all the ugliness lies a long-running debate between two governing philosophies: one that is in keeping with our nation's founding principles, like freedom and equality, and another that seeks to replace them."
Friday marked five days since Ryan pledged to spend the rest of the campaign cycle trying to protect the GOP majorities in the House and Senate. But his decision escalated the civil war within the Republican Party, irking some members of the House GOP conference and prompting Trump to lash out. In his prepared remarks, Ryan focused his criticism on Clinton and her policy platform. He also tore into Clinton for characterizing half of Trump's supporters as a "basket of deplorables."
Ryan's Friday policy attacks on Clinton were in stark contrast to Trump, whose meandering personal attacks have included highlighting allegations of sexual misconduct against her husband, Bill Clinton.
"When Hillary Clinton says we are 'stronger together,' what she means is we are stronger if we are all subject to the state," Ryan said. "What she means is we are stronger if we give up our ties of responsibility to one another and hand all of that over to government."
In the speech, Ryan advocated the conservative principles of House Republicans' "Better Way" agenda, which Trump has done little to embrace, let alone campaign on.
"The America we want is about empowering people to flourish and thrive," he said. "That is why we are taking to the country a bold agenda … a better way that means less government and more freedom … less apathy and more ambition … a way that offers the best of what liberty produces."
In contrast to Trump, Ryan has consistently tried to reach out to young voters throughout the election cycle. Friday's speech was reminiscent of an address Ryan gave in March to House interns, where he lamented the lack of respectful debate over policy, but offered an optimistic view of the future. At that time in March though, Ryan's influence was at its peak in this election cycle. He hadn't endorsed Trump and, as the top elected Republican, was the standard bearer of his party.