Pelosi Pillories Ryan's Election Pitch as a 'Code Word for Obstruction'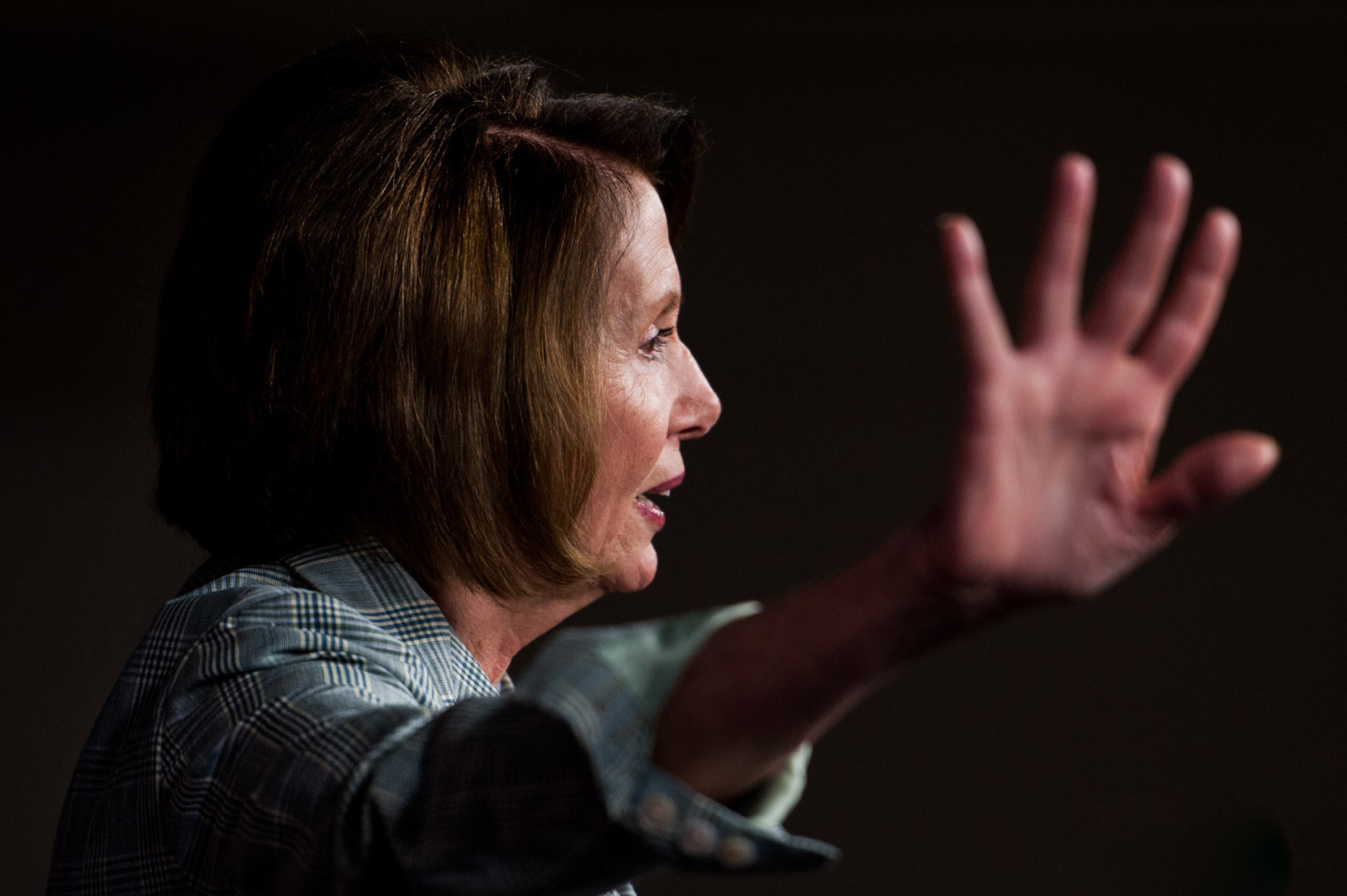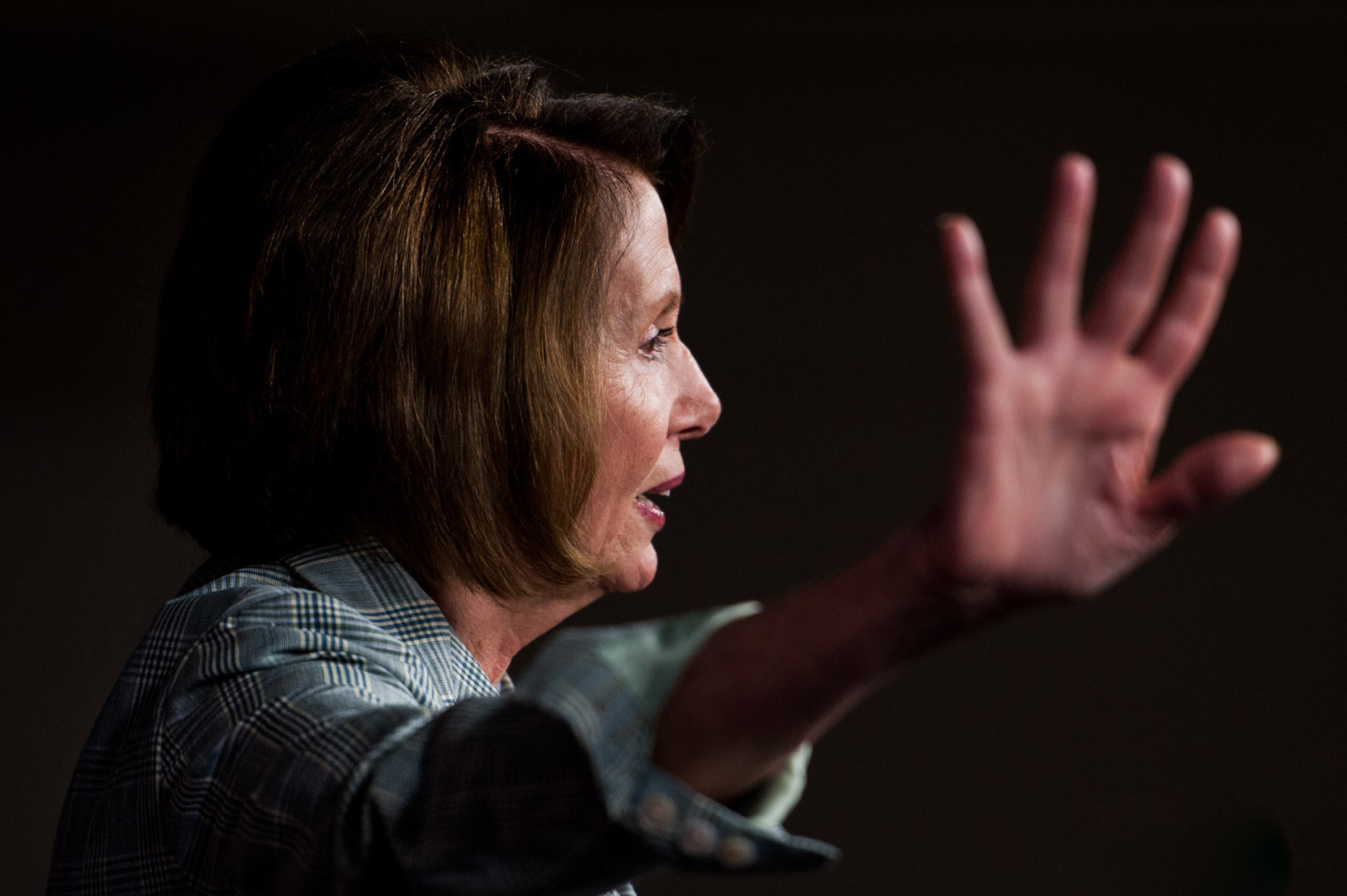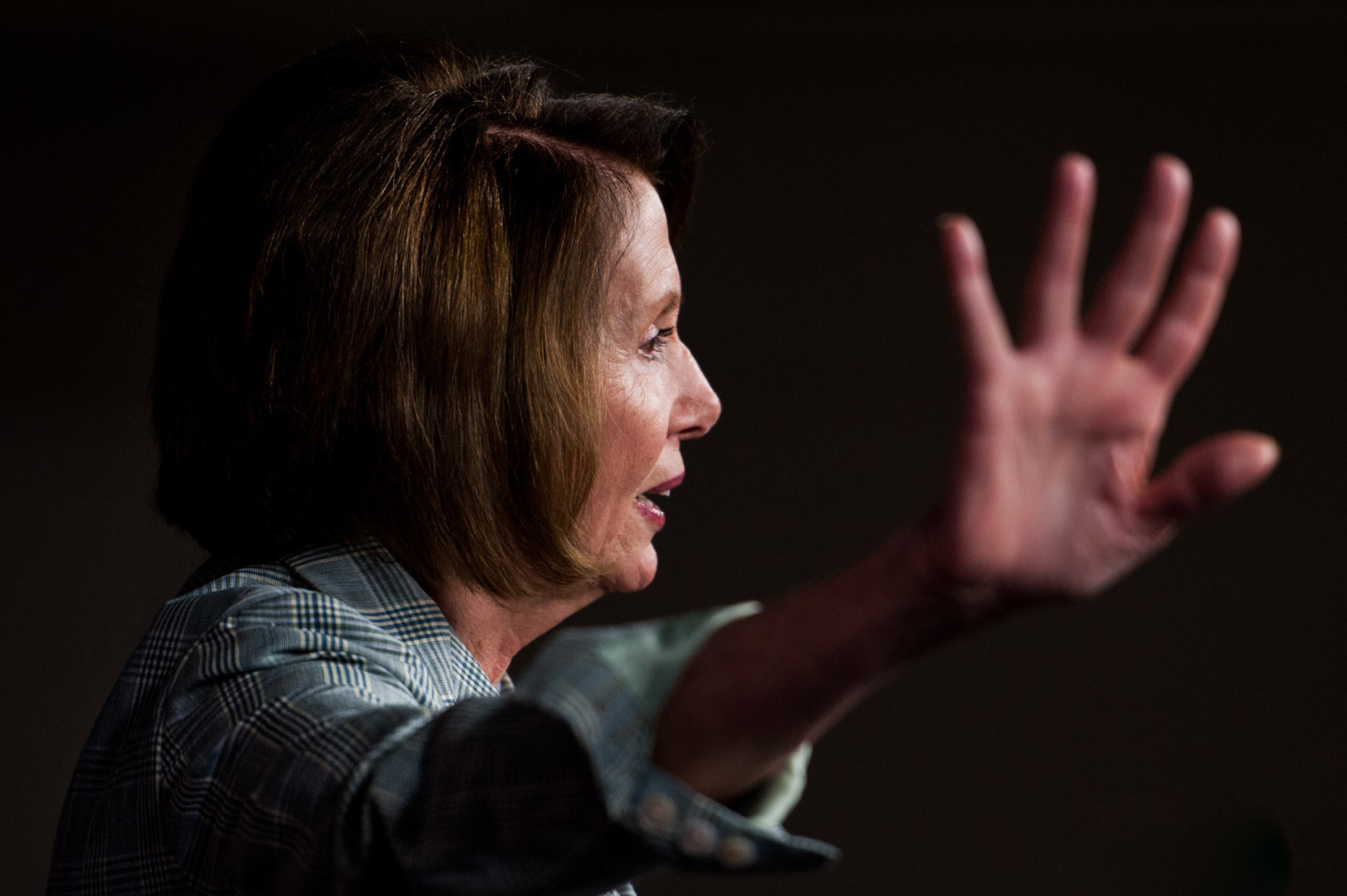 House Minority Leader Nancy Pelosi on Wednesday took a swing at Speaker Paul Ryan, saying his pitch for a Republican-controlled Congress next year is an argument for political gridlock.
"When they say 'checks and balances,' that's their code word for obstruction or something worse," the California Democrat told reporters, unprompted, at a press conference. 
Ryan said in late September that he was "tired of divided government." But since abandoning GOP presidential nominee Donald Trump, he has pitched voters on having a GOP-controlled Congress to counterbalance a potential Hillary Clinton presidency.
Pelosi said Ryan's argument reminded her of the 1996 election cycle, when Republicans began pushing a similar argument after it became clear that their presidential nominee, Sen. Bob Dole of Kansas, would lose. "When it became apparent that he [Dole] was not going to win, the Republicans started talking about checks and balances. And you know what that translated into? Impeachment of the president of the United States," Pelosi said.
Regardless of who controls the House next year, Pelosi said she expects the majority to be small. Democrats need to pick up 30 seats to retake the House. "I feel pretty good about it … I think we'll be within single digits either way," she said. 
At the press conference, which was held hours before the final presidential debate in Las Vegas, Pelosi also rebuked Trump's repeated claims of a fraudulent election process, saying it could keep some voters from going to the polls out of fear.
Trump's "relishing the involvement of Russia prying into our records and then saying the election is rigged on the basis of nothing is so irresponsible. It's beyond the pale," Pelosi said. She was referring to Trump's praise for WikiLeaks, which has released emails from Democratic officials. The United States says the emails were hacked by the Russian government in an attempt to influence the election. 
Pelosi also commented on the lame-duck session of Congress to be held after the election with just a few weeks before stopgap government funding runs out. She poured cold water on an idea being floated by some Republicans to forgo an omnibus spending package in favor of smaller bills dubbed "minibuses" and a continuing resolution for the remainder.
"If you want to do minibuses, they have to add up to an omnibus. But to do a minibus and a [continuing resolution] is like two derelictions of duty," she said, adding: "This is a little bit too cute." 
Pelosi also said she expects a wide-ranging medical innovation bill to pass despite objections from some Democrats. "Some [House Democrats] don't have the same support, so we're just going to have to build consensus," she said. "But if leadership takes it up, I think it will pass."
Senate Majority Leader Mitch McConnell (R-Ky.) has said he expects the Senate to vote on the medical bill after the election.