Bill Clinton Isn't That Popular Anymore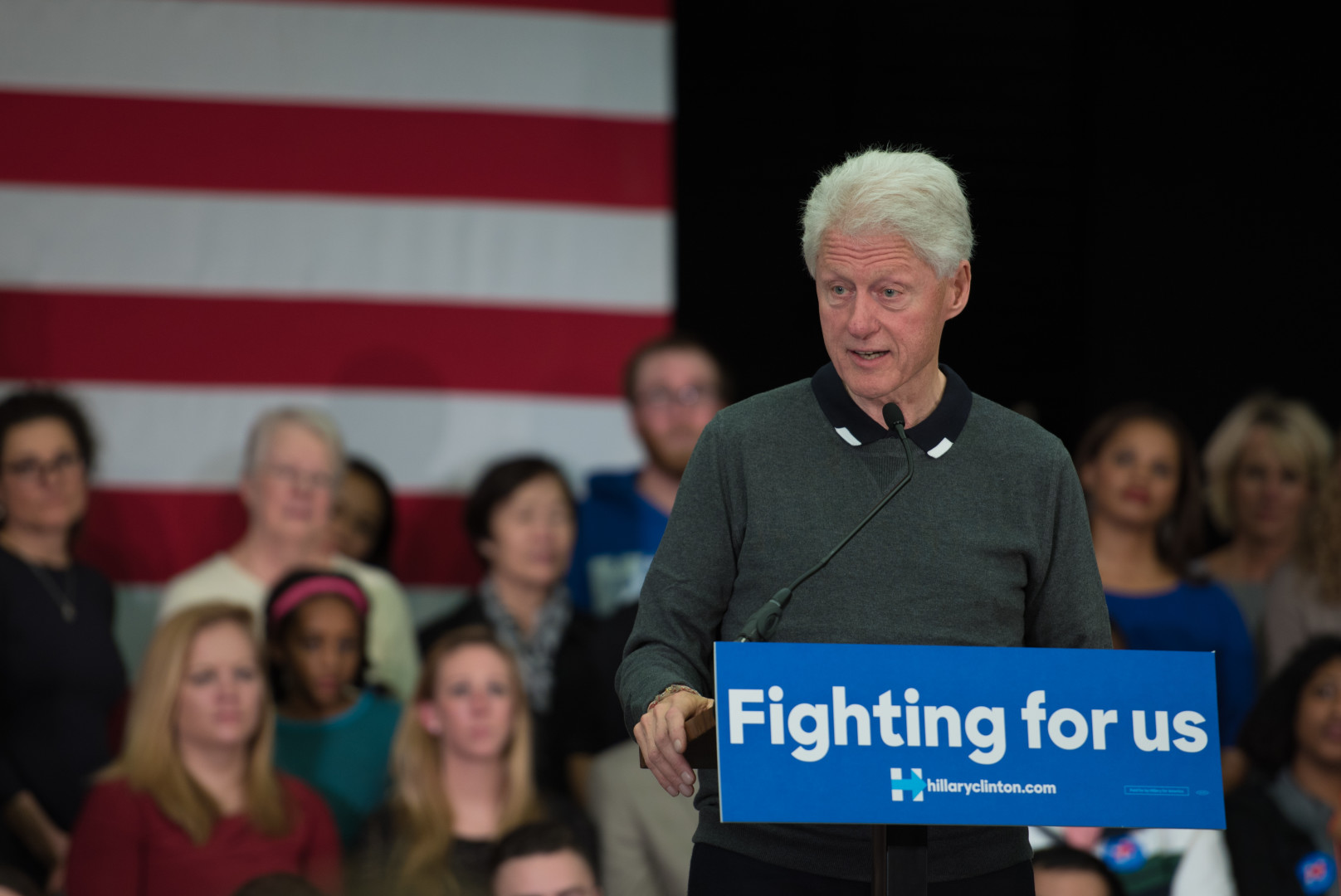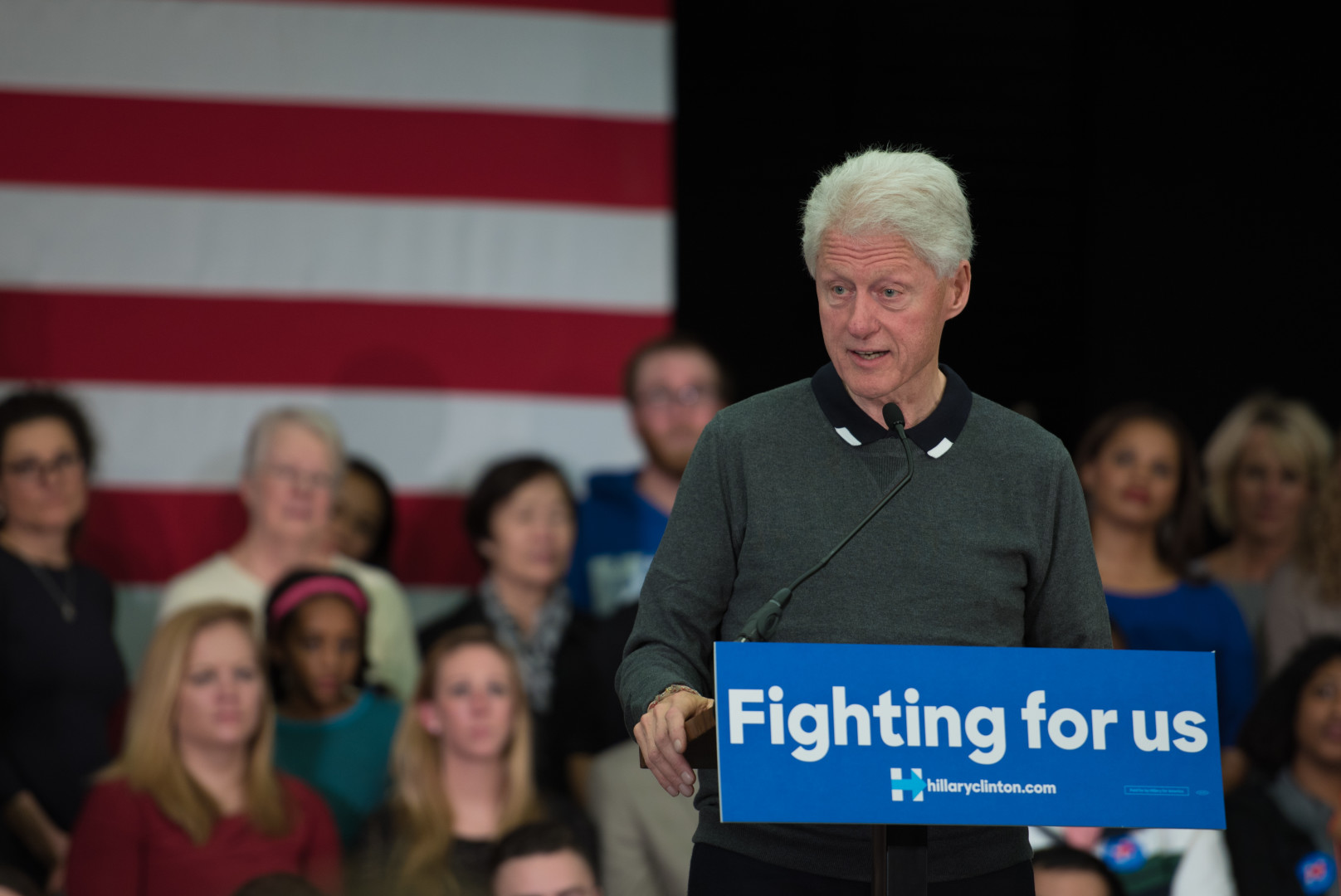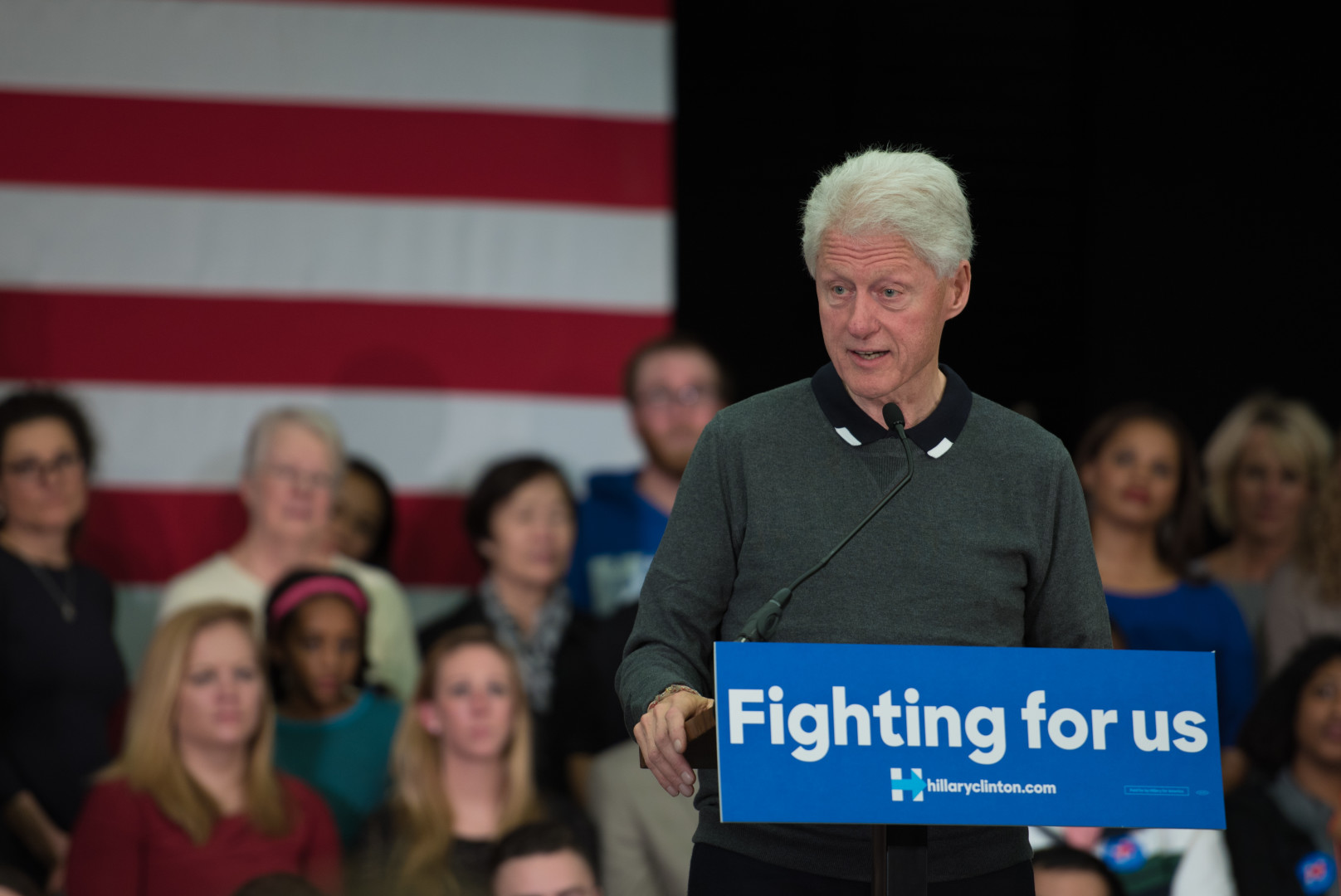 Donald Trump's repeated attacks on Bill Clinton haven't changed the calculus of his 2016 battle against Hillary Clinton, but it has affected how the public views her husband, per Morning Consult polling data.
The former two-term president and Arkansas Democrat has long been viewed favorably by the American electorate, but those positive views have dropped steadily over the past month while his unfavorables have risen at a similar rate.
Just a few days prior to the first presidential debate, the former president was viewed favorably by 50 percent of likely U.S. voters and unfavorably by 45 percent. At the time, his favorability among women was even better — 51 percent favorable vs. 42 percent unfavorable. Then Trump signaled he would focus on Bill Clinton's checkered history with women.
It's been a precipitous drop since then.
In Morning Consult's latest survey, conducted Oct. 19-20, Bill Clinton's favorability is down 5 points to 45 percent from a Sept. 22-24 survey, while the ratio of voters who dislike him is up 6 points to 51 percent. His net favorability dropped 11 points in that time. Among women, the drop in net favorability is an even larger 16-point net swing; Bill Clinton's favorability is down 7 points to 44 percent, while his unfavorability is up 6 points to 51 percent.
The declining popularity of the former president isn't limited to partisanship. While 83 percent of Democrats said they viewed Bill Clinton favorably before the first presidential debate, that number now sits at just 77 percent. Meanwhile, almost one out of five Democrats (18 percent) now say they dislike the former president, compared with 14 percent who said so before the debate.
Republican voters' views on Bill Clinton, though generally less favorable, have moved similarly. They were at 19 percent favorability on Sept. 22-24 and moved to 15 percent on Oct. 19-20. (His favorability among Republicans also dropped as low as 13 percent, several days after the first debate.) The rate of GOP voters who dislike the former president went up 5 points over that time.
Among independents, the percentage of voters who like the former president has fluctuated, but there has been a clear rising trend in his unpopularity. His unfavorables have risen from 50 percent to 57 percent in less than 30 days.
During the same time period, the public's view on the Clinton that is actually seeking the White House has remained relatively flat. Ahead of that first debate, Hillary Clinton was viewed unfavorably by 57 percent of likely voters, while 41 percent liked her. In the latest poll, 43 percent viewed her favorably and 56 percent disliked her. Her numbers with women stayed similarly flat.
It seems Trump's strategy of tying the former first lady to her husband's history of alleged affairs has done far more to hurt the man who used to run the White House than the woman who is now aspiring to do so. The former president is scheduled to campaign for his wife in Eastern North Carolina on Wednesday. If his flagging popularity is any indication, it may be wise to keep him off the trail after that.