Evan McMullin Surges in Utah, but Still a Stranger Nationally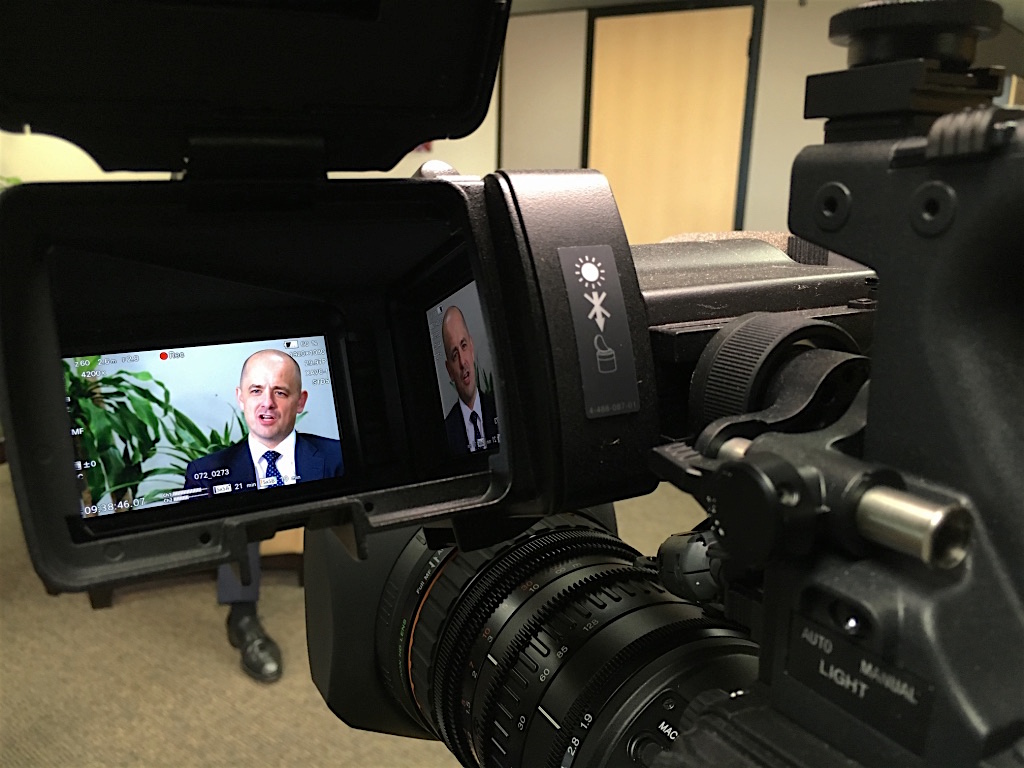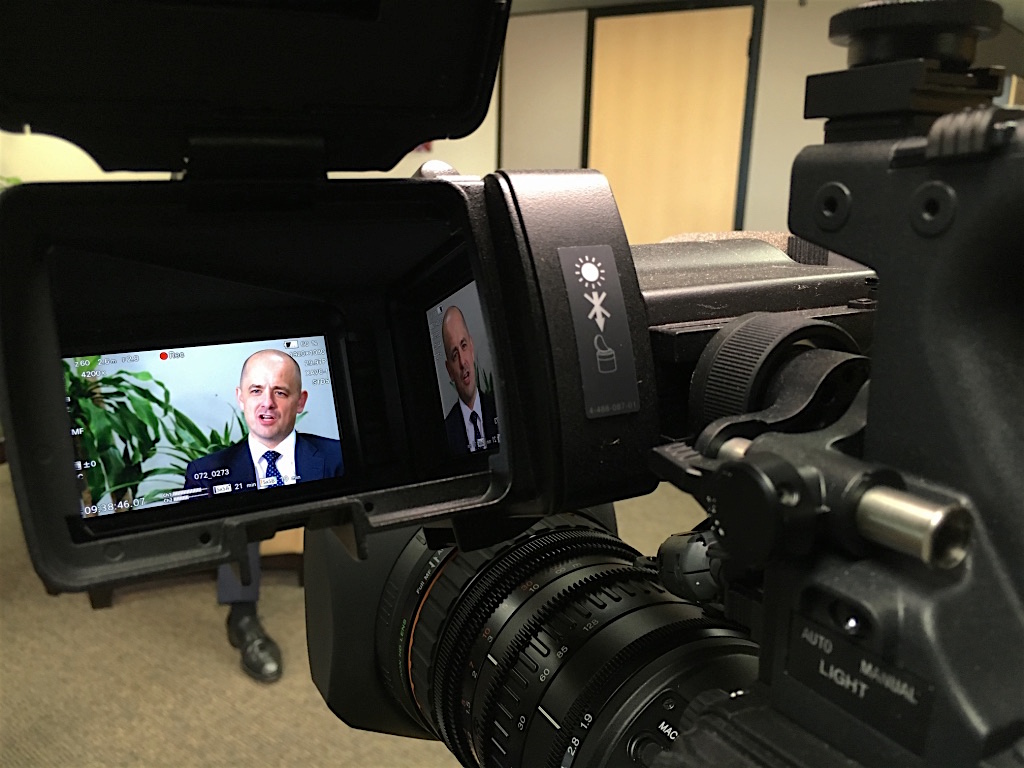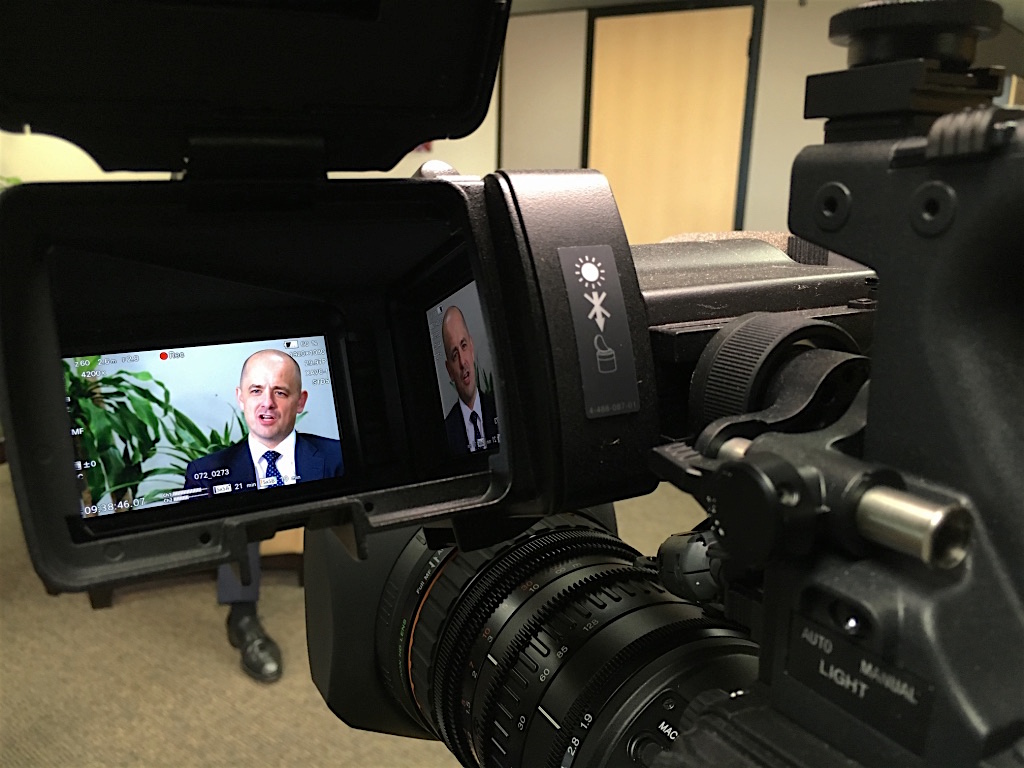 Most voters have never heard of Evan McMullin. The independent presidential candidate, who wants to build a new conservative movement, hopes he can change that by prevailing in Utah on Nov. 8.
McMullin, who launched his campaign in August to serve as an alternative to Donald Trump, knows his chances of winning the presidency are minuscule. But he hopes to do well enough on Election Day that it will help build momentum for a new, more inclusive conservative movement.
"I think that Donald Trump is doing long-term damage to the conservative movement, to the Republican Party and to the country," the Utah independent said in a phone interview late last week.
McMullin, a former CIA operative and adviser for the House Republican Conference, doubts the Republican Party will be able to shed Trump's anti-immigrant platform after the election. If conservatives have any chance of making inroads with minorities, McMullin — who supports granting legal status to undocumented workers and criminal justice reform — thinks they may have to go outside the Republican Party apparatus.
"We want to shrink the size of government. We want to return power to the states," McMullin said. "We're also open to people of different faiths, different races. And this new conservative movement will welcome people who I think are truly conservative but who have voted Democratic in the past because they haven't felt welcome in the Republican Party due to the color of their skin or the type of faith they practice."
From the outset of his campaign, McMullin set his sights on the Mormon corridor, where anti-Trump sentiment runs high among conservative voters and politicians alike.
"I think the type of conservative in this region is different than the type of conservatism that you find elsewhere in the country," McMullin, a native of Provo and a Mormon himself, said. "Conservative consultants tell me I can't say it this way because the word now has negative connotations, but I refuse to give it up. Conservatives here are compassionate."
The campaign — initially viewed a quixotic quest by a number of Beltway operatives and observers — has gained more traction than originally thought plausible. Just two weeks from the election, polling shows McMullin either leading or within the margin of error in Utah.
When McMullin announced his presidential bid, he thought the race between Clinton and Trump would be much closer, which would give him a better, albeit still unlikely, chance of winning. Even if he secures Utah's six electoral votes, it would only factor into the race by making Clinton's margin of victory wider.
"It's working out the way we thought it would, except for we thought the race would be closer between Hillary Clinton and Donald Trump," McMullin said. 
While McMullin is popular in Utah, he still has work to do at the national level. Fifty-five percent of registered voters said they have never heard of him, according to a national POLITICO/Morning Consult poll taken Oct. 19 and Oct. 20. That pales in comparison to Libertarian presidential nominee Gary Johnson, who remains an unknown to 21 percent of voters. And while Johnson's name will appear on the ballot in all 50 states, McMullin is on the ballot in only 11.
McMullin is banking on a strong performance in Utah that he hopes will send a strong message about the future of conservatism.
"When we win a state it will show that the Republican Party does not have a monopoly on conservatism, and is in fact failing as a body to represent conservatism," said Mindy Finn, McMullin's running mate and a veteran Republican campaign strategist.
McMullin has branded himself as the conservative alternative to Trump, but his stint on Capitol Hill hasn't led to endorsements from GOP lawmakers. While influential Republicans from Mountain West states — such as Sen. Mike Lee of Utah and Sen. Jeff Flake of Arizona — have been chief critics of Trump, not one 'Never Trump' GOP lawmaker has endorsed McMullin. McMullin said he would welcome their support but is not losing sleep over it.
"We think that it's time for a new generation of leadership, and so we're not calling on the old generation to give us credibility or legitimacy, we're building that on our own," he said.
The rise of an inexperienced, previously unknown independent candidate in Utah could have as much to do with voters' rejection of Trump and Clinton than a ringing endorsement of McMullin. For his part, McMullin said he is unsurprised at his support in Utah and is hopeful that he will gain traction in neighboring states, such as Idaho, where he campaigned on Monday.
"We knew that that movement would come from the Mountain West based on the rejection of Hillary Clinton and Donald Trump in the primaries … and so I would not say that we are surprised by the traction we are getting here," he said. 
Asked whether he would consider running for Congress in the future, McMullin said he hasn't ruled it out, but he is thinking more about starting a new movement.
"Where I'm more focused at least, where I'm more passionate is building a new conservative movement. I don't think that necessarily means I need to run for Congress," he said. "Someone will need to run as a part of that movement, I don't know that it needs to be me."