FCC's O'Rielly Is in It for the Long Haul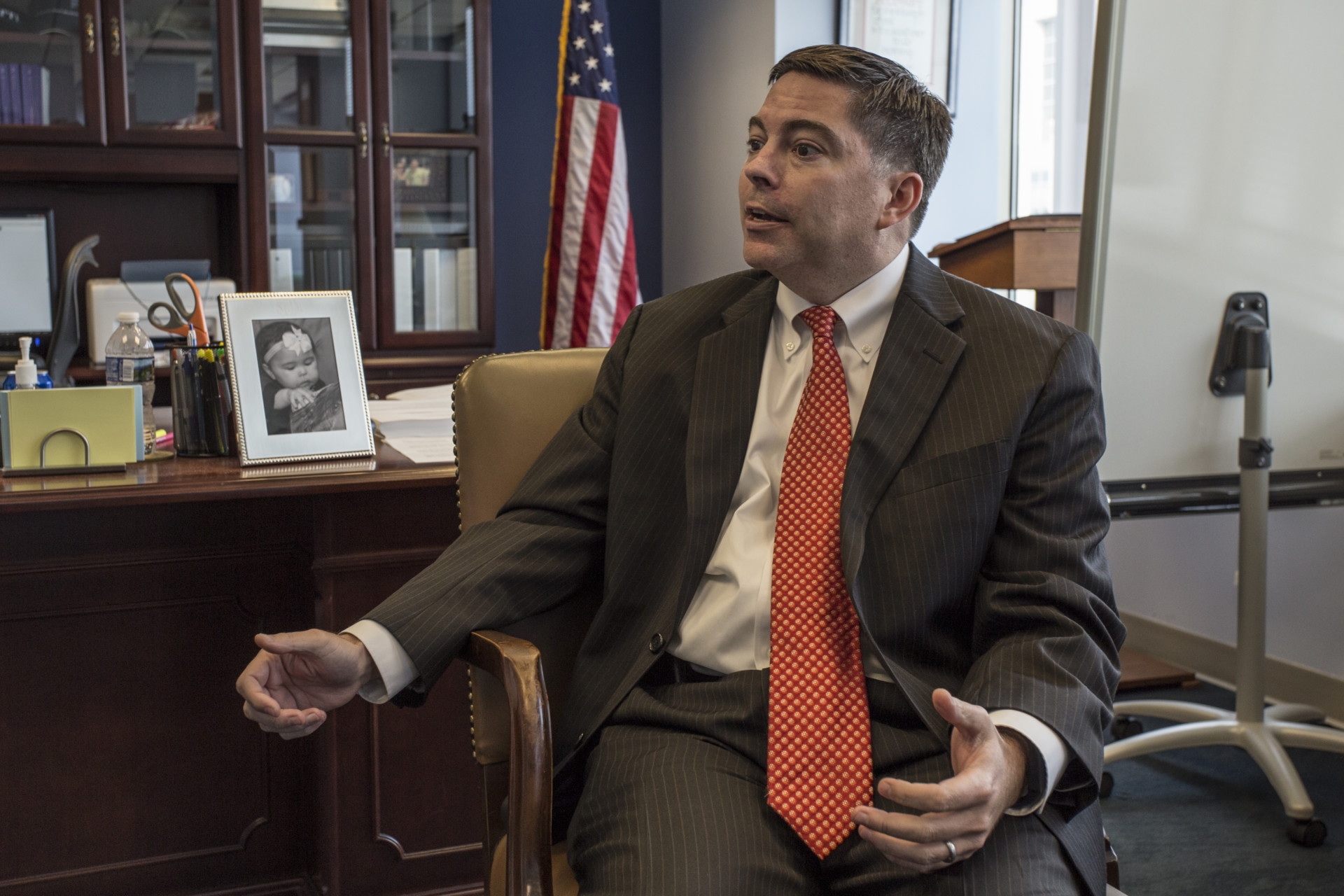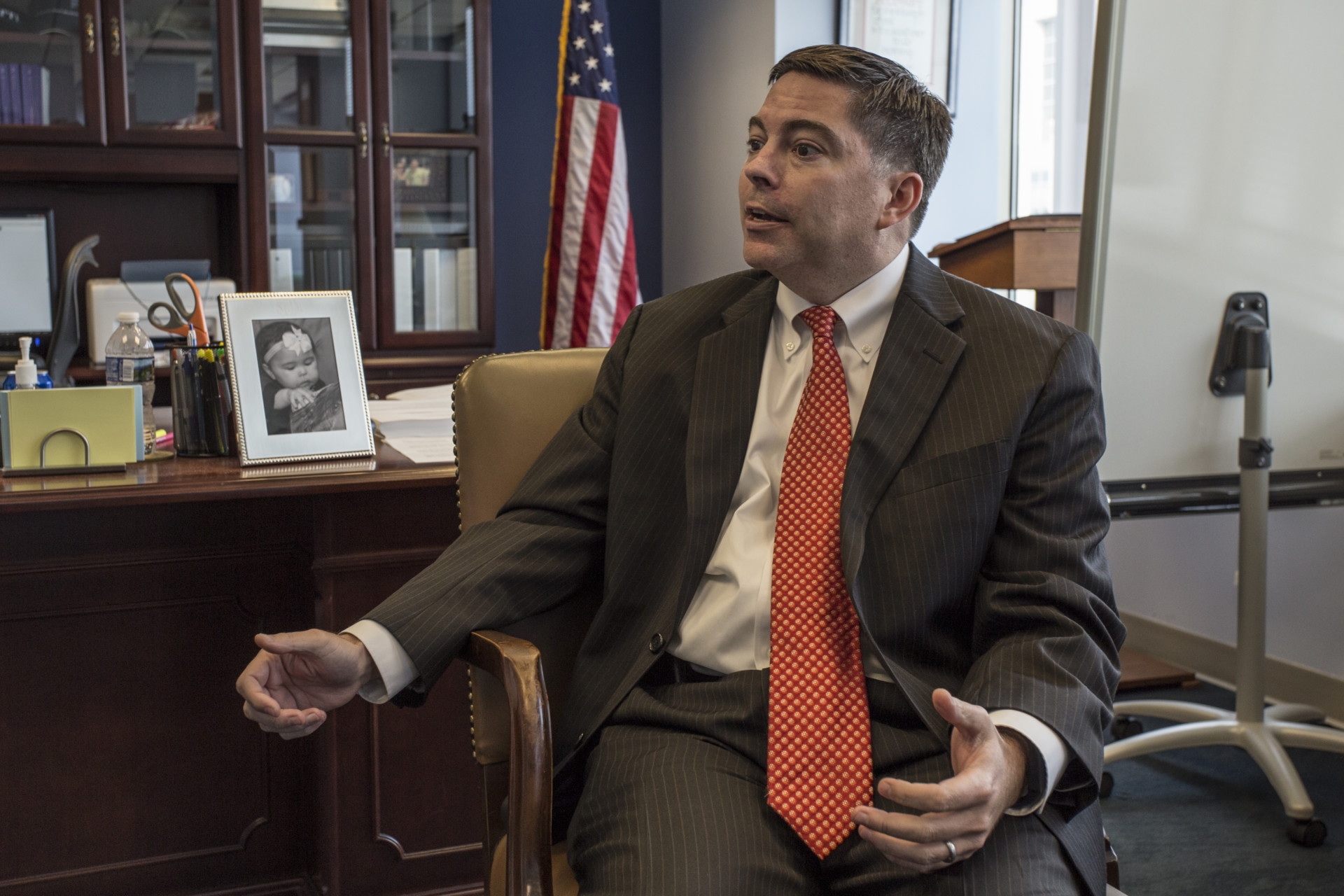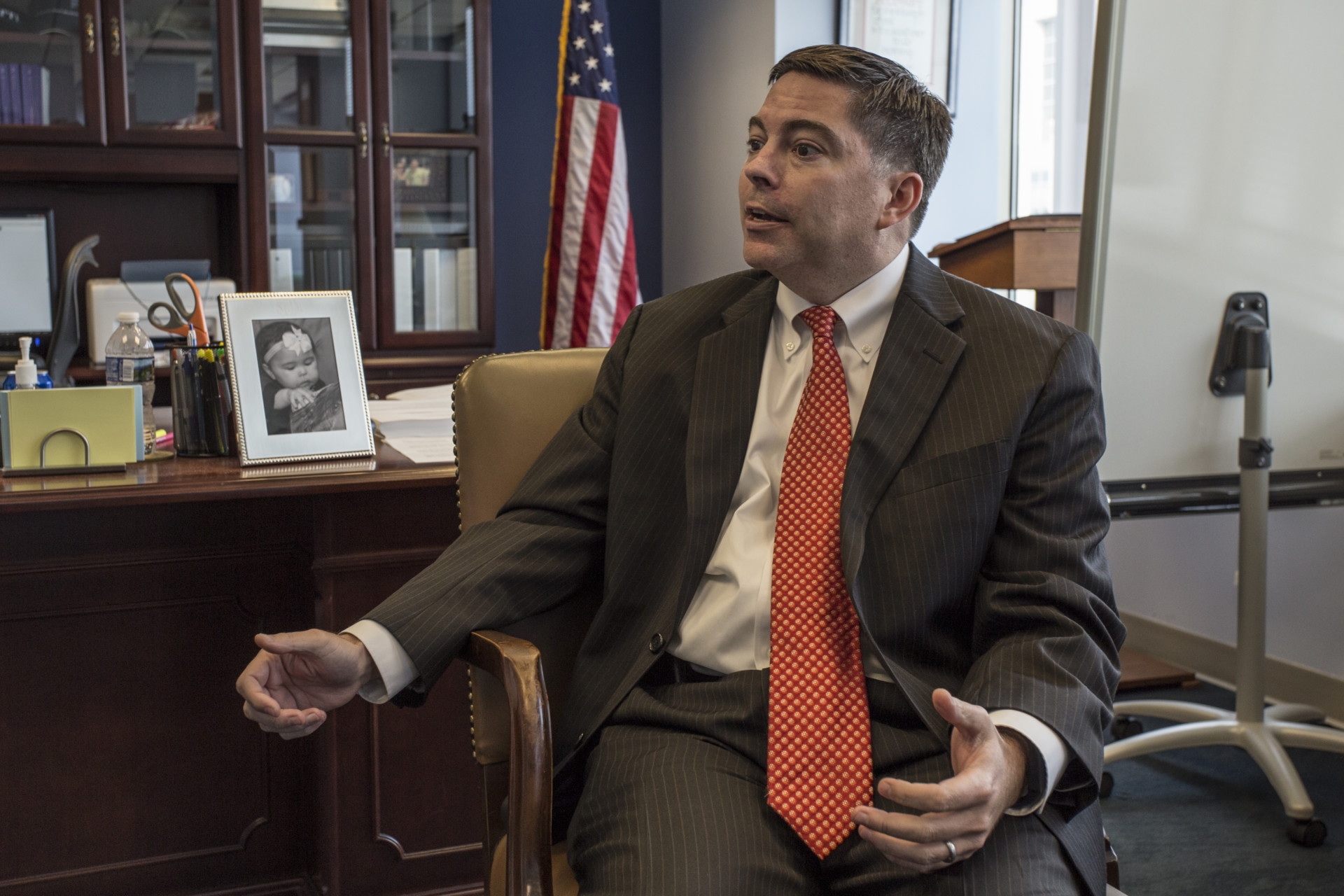 Washington, D.C., may be white-knuckling its way through the last days of a traumatic 2016 election. But up on the eighth floor of the Federal Communications Commission, Michael O'Rielly is taking it all in stride.
The Republican commissioner's job is safe no matter what happens on Tuesday. O'Rielly's term doesn't end until June 30, 2019, and a law allowing him to remain until a successor is appointed means he could stick around into 2020.
Perhaps it's that sense of stability that gives O'Rielly — whose frequent pleas for a light regulatory touch have fallen on deaf ears at a commission dominated by Democratic Chairman Tom Wheeler — such an unflappable outlook.
At nearly every FCC open meeting, O'Rielly can be found dutifully dissenting against what he characterizes as the commission's latest usurpation of congressional authority.
"It's OK. I make my points," he said in an interview with Morning Consult. "Sometimes I win. Sometimes I lose. And we go from there."
"Most times I lose," he added, with a grin and a shrug.
But O'Rielly knows he will outlast the current chairman, who has indicated that he will step down next year to allow a new president to appoint a chairman of his or her choice.
When it comes to O'Rielly's plans for reining in the FCC, he is playing the long game. "You don't have to be the chairman to get good outcomes," he said. "Right now, the commission is viewed as a pyramid. And it doesn't have to be."
O'Rielly joined the FCC in November 2013. He was nominated by President Obama, who acted on the recommendation of Senate Majority Leader Mitch McConnell (R-Ky.). He has been involved in federal communications policy since the mid-1990s. Immediately after finishing college, O'Rielly took a bus down from his native upstate New York and joined the office of former Rep. Tom Bliley (R-Va.), a high-ranking member of the House Energy and Commerce Committee.
It was 1993, one year before Republicans took control of the House for the first time in half a century and less than two years before Bliley and his staff began a mad dash to craft the Telecommunications Act of 1996. That law was the last major update to federal telecom regulations.
"I just got thrown into it full bore," said O'Rielly, who remembers conversations about the bill "like they were yesterday."
From there, O'Rielly began an upward climb in the House and Senate, peaking at the office of Senate Republican Whip John Cornyn (R-Texas). With two decades on Capitol Hill, O'Rielly maintains a unique deference to Congress.
"We only have authority lawmakers have given us," he said, adding that his experience drafting the Telecommunications Act means he understands that authority better than most. "We can't make up authority even if we think it's a good idea."
"I don't interpret the statute for my own whims," he said, a not-so-subtle dig at Wheeler and the other Democratic commissioners who he feels have improperly expanded the FCC's powers. O'Rielly is particularly concerned by last year's net neutrality rule, which he believes enhanced the commission's authority based on an incorrect interpretation of Title II of the Communications Act.
O'Rielly is also sensitive to the regulatory burdens that the commission levies upon companies, saying the costs of those rules often end up hurting consumers. He has pushed for mandated cost-benefit analyses on every final rule the commission adopts — one of 24 reforms he has proposed.
Only three of O'Rielly's proposals have been adopted, in whole or in part. He is still trying to convince his colleagues about most far-reaching ones, such as cost-benefit analysis or publishing the text of rules ahead of a commission vote.
Still, O'Rielly believes his steady, slow-burn advocacy is having an impact. He pointed to the recent uproar over Wheeler's refusal to release the text of the FCC's set-top box rules, which has frustrated everyone from programmers to Capitol Hill Republicans to civil rights groups and the Congressional Black Caucus. By continuing to beat the drum, he hopes to induce stakeholders to apply the same kind of pressure for every item on the FCC's desk, not just the big-ticket ones.
O'Rielly is cautiously optimistic about his future prospects for changing the commission. He believes that a new chairman, even one nominated by Hillary Clinton, will pursue a more consensus-minded approach.
"When I was on the Hill, a number of people I knew very well had great relationships with her office and worked with them on a number of projects when she was a senator," O'Rielly said. He also had "great relationships" with President Bill Clinton's administration when he was working on the Telecommunications Act.
"I think there's an opportunity," O'Rielly said. "Whoever the next chairperson is, Republican or Democrat, I will make a case for them to have a process that brings more people to the table and tries to find greater solutions we all can live with, even if we don't agree with every piece, with more buy-in than we have today."