McCarthy Defends Bannon Appointment, Says Not to 'Pre-Judge' Trump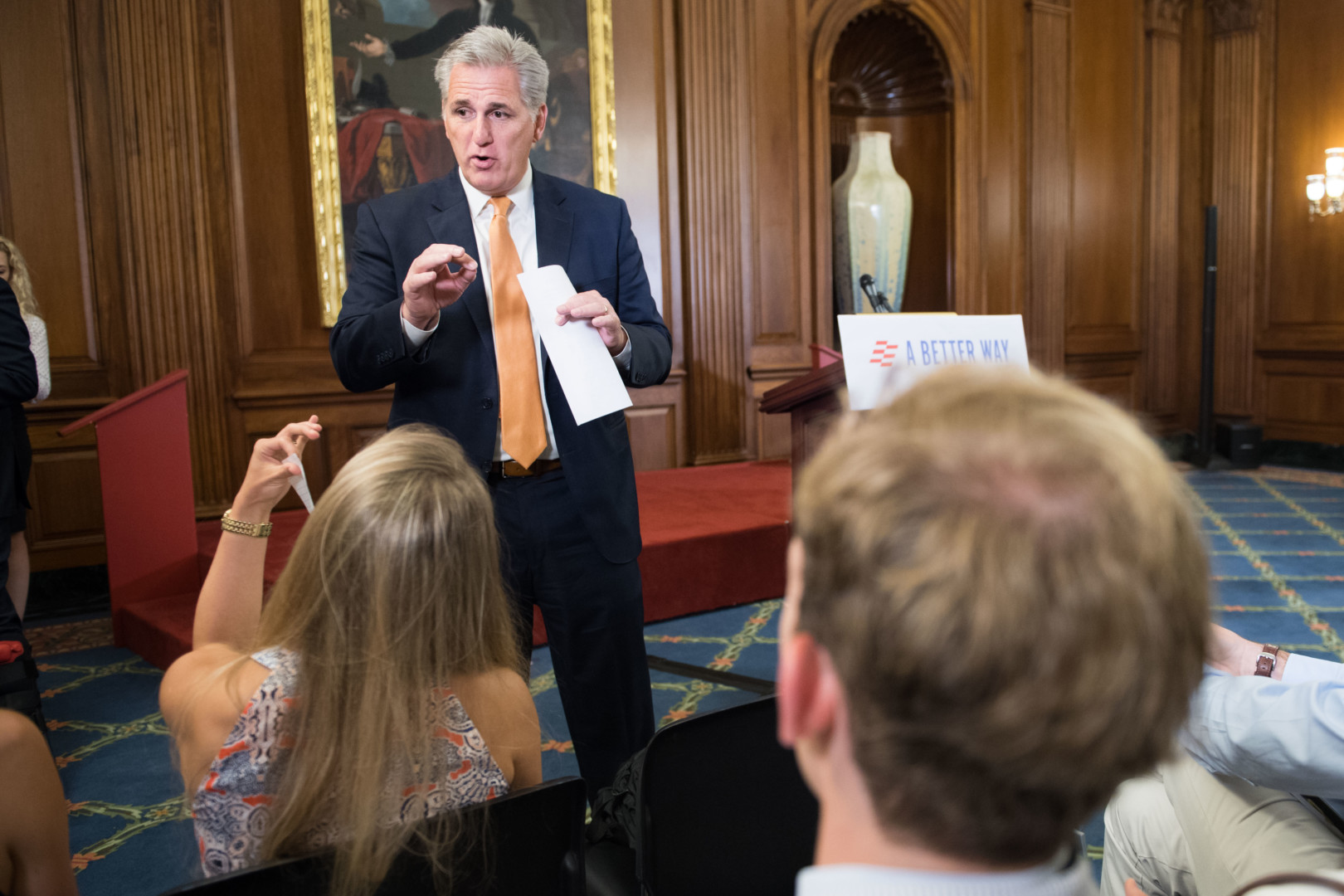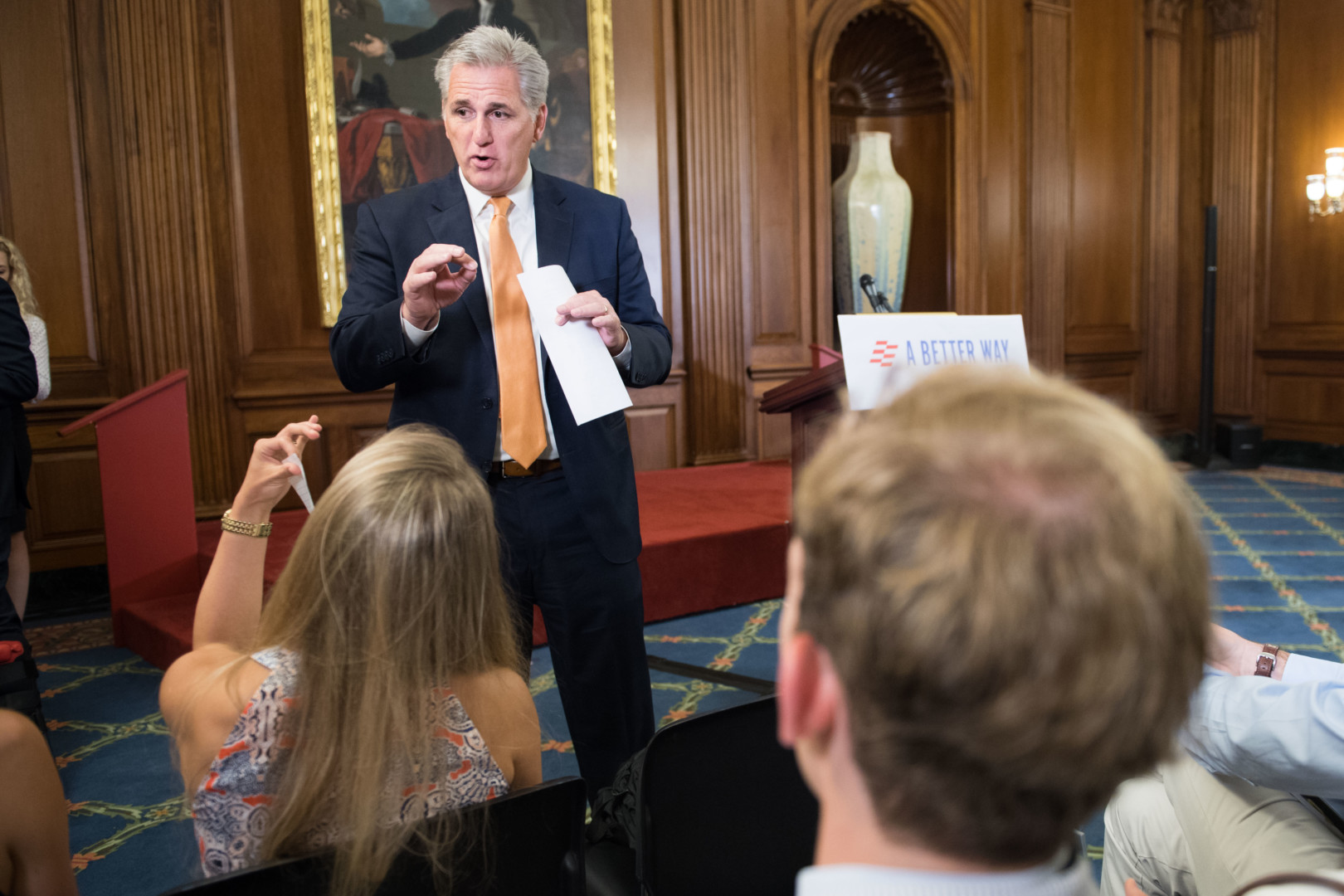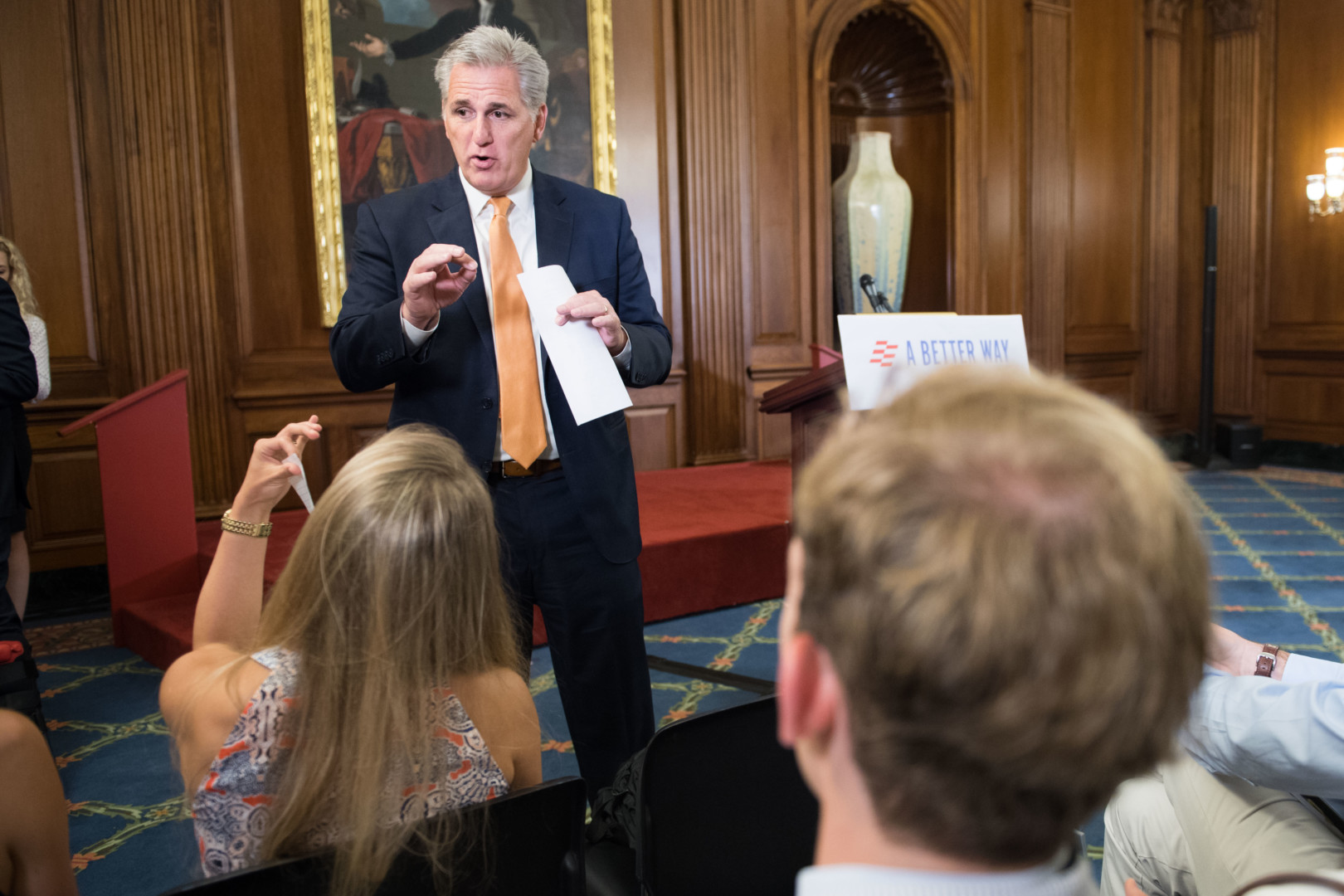 President-elect Donald Trump's decision to place Breitbart News Executive Chairman Steve Bannon at the helm of his administration prompted an outcry from opponents, with many pointing to incendiary headlines from the website. But House Majority Leader Kevin McCarthy, speaking with reporters in Washington on Monday for the first time since the election, said those critics are getting ahead of themselves.
"I do not know Steve Bannon," the California Republican said. "I've always believed in giving someone a chance."
McCarthy said the two first spoke Sunday night, after news broke of Bannon's move to the White House as a co-equal to Trump's incoming chief of staff, Republican National Committee Chairman Reince Priebus.
The announcement set off Democrats, as well as groups like the Southern Poverty Law Center. In a statement Monday, the civil rights group denounced Bannon's selection as chief strategist and adviser and said he "simply has no business in the White House."
"In his victory speech, Trump pledged to be the president for 'all Americans' and to 'bind the wounds of division' in our country," said SPLC President Richard Cohen. "Appointing someone like Bannon, who will have the president-elect's ear every single day, makes a mockery of that pledge."
Congressional Black Caucus Chairman G.K. Butterfield (D-N.C.) echoed Cohen's concerns, calling the appointment "a cold slap in the face of those of us who are working to mend race relations in America" in a statement Monday.
House Minority Leader Nancy Pelosi (D-Calif.) went even further in her own statement, saying "there must be no sugarcoating the reality that a white nationalist has been named chief strategist for the Trump Administration."
Democrats will look to build on their opposition, with Trump's chief agitator in Congress, retiring Senate Minority Leader Harry Reid of Nevada, expected to speak about Bannon during a floor speech on Trump when the chamber convenes Tuesday.
Asked about a slew of headlines posted on Breitbart – including one that referred to former Arizona Rep. Gabby Giffords (D), who was shot in the head in 2011, as the "gun control movement's human shield," and another that called conservative activist Bill Kristol a "renegade Jew" – McCarthy pushed back on the notion that Bannon should be held responsible for all things that happened on the website.
"Are we putting everything that was on Breitbart under him?" he asked, adding that nobody should "pre-judge" Trump's presidency, set to begin on Jan. 20.
"That chief of staff was an excellent choice," he said, referring to Priebus, a man viewed as an intermediary between Trump's band of outsiders and the Republican's establishment on the Hill. "The president-elect has the right to select his own team."
Most rank-and-file Republicans reacted to the appointments similarly: by playing up Priebus' selection and ignoring Bannon's. At least one GOP lawmaker, Rep. Mark Meadows (N.C.) of the House Freedom Caucus, praised both men.
As chief of staff, one of Priebus' main duties will likely be liaising between Capitol Hill Republicans and the Trump administration. Bannon is considered more adversarial to the GOP establishment, and Breitbart regularly criticized Speaker Paul Ryan (R-Wis.) over the summer, accusing him of undermining Trump's candidacy.
McCarthy said he and other congressional Republican leaders are going to show that they heard from the American people, and that by choosing Trump those voters have rejected politics as usual. With strong majorities in Congress, McCarthy said they will not wait until the day Trump is sworn in, either.
"I hope it wakes everybody up," he said "He listened to a voice people weren't listening to, and he became that voice."