McCain Warns Trump Against Coziness With Putin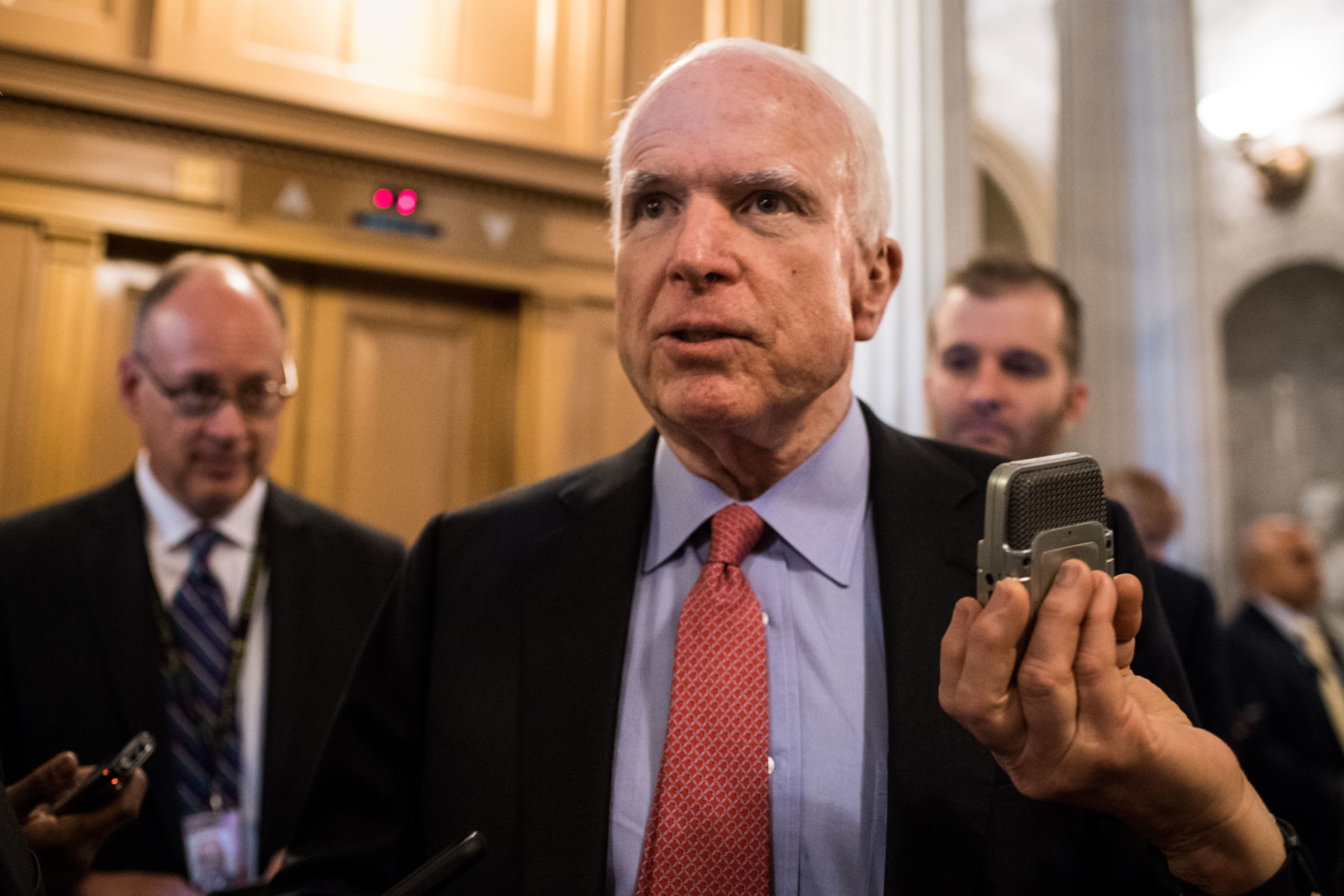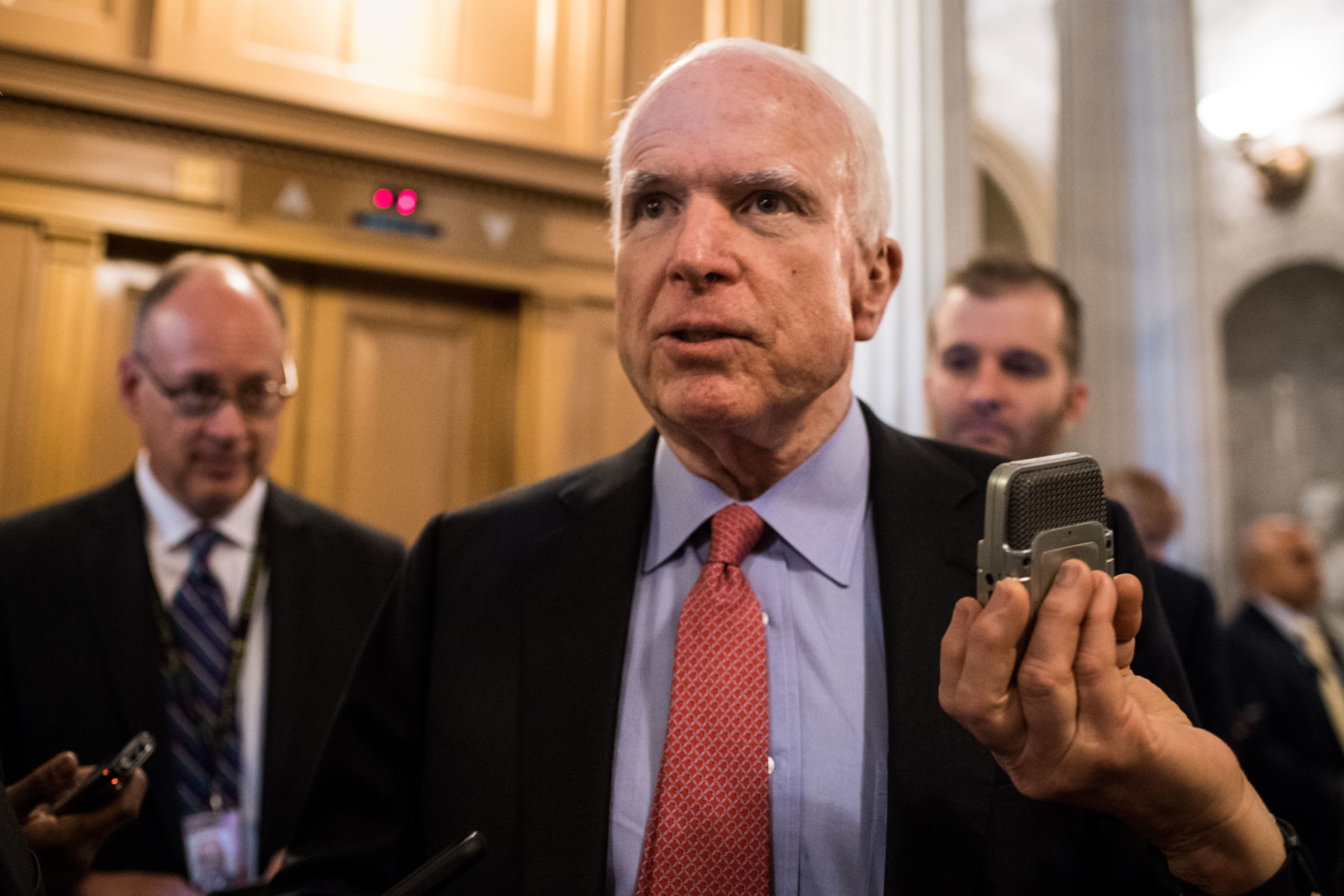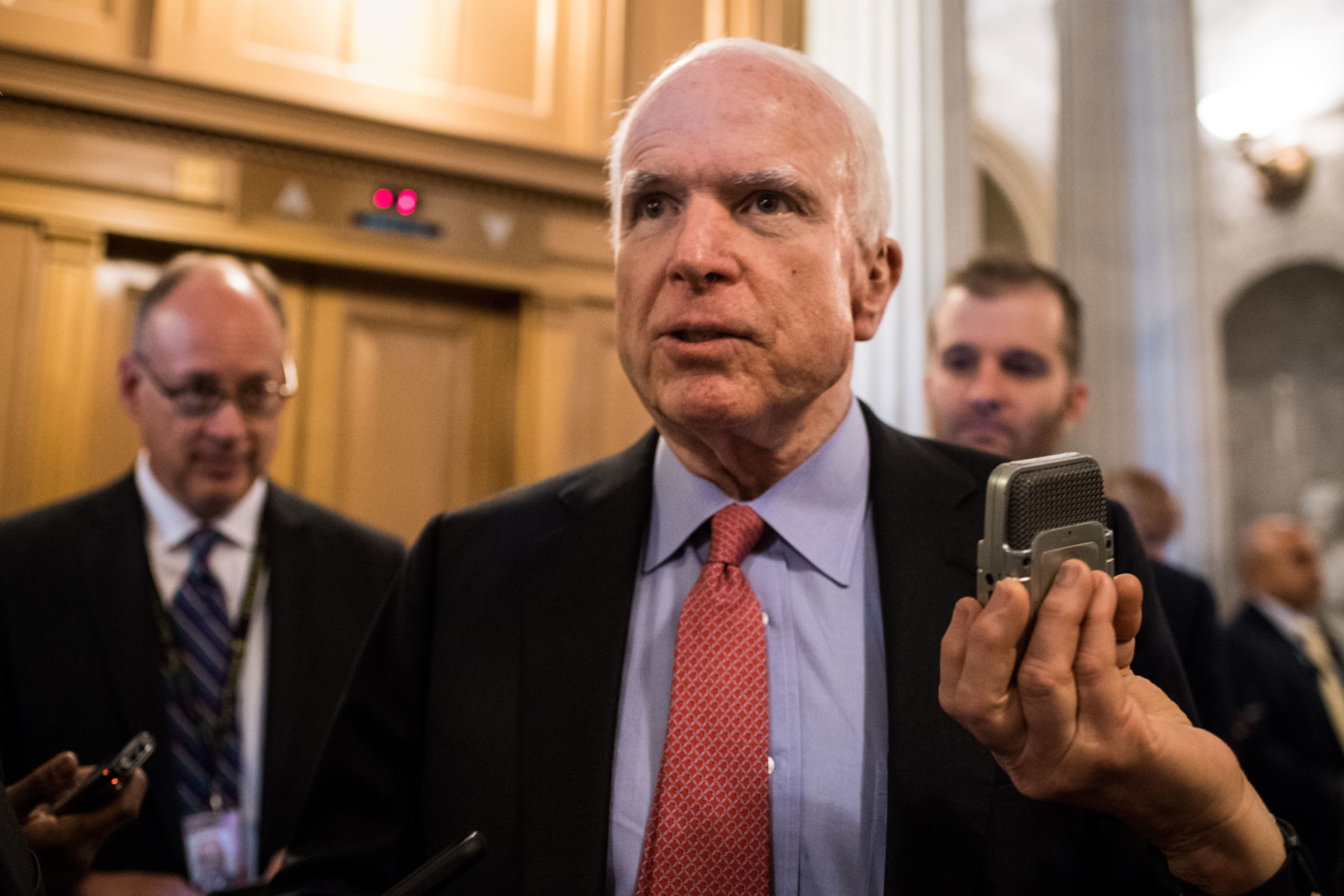 Sen. John McCain offered stern remarks Tuesday warning President-elect Donald Trump about considering an Obama administration-like "reset" with the Russian government.
"The Obama Administration's last attempt at resetting relations with Russia culminated in Putin's invasion of Ukraine and military intervention in the Middle East. At the very least, the price of another 'reset' would be complicity in Putin and Assad's butchery of the Syrian people," he said in the statement. "That is an unacceptable price for a great nation."
The hawkish Arizona Republican's statement to reporters came a day after Trump and Russian President Vladimir Putin spoke by phone. Putin said afterward that he would be open to improved relations with America and Trump's transition office said the president-elect is "very much looking forward to having a strong and enduring relationship with Russia."
Putin loomed large over Trump's campaign for the presidency, with a number of national intelligence agencies indicating that the Russian government was behind the email hacks of the Democratic National Committee, related organizations, and Hillary Clinton campaign chairman John Podesta. Democrats accused WikiLeaks, which leaked the stolen emails, of aiding and abetting Putin in a smear campaign.
McCain referred to those actions in his statement.
"With the U.S. presidential transition underway, Vladimir Putin has said in recent days that he wants to improve relations with the United States. We should place as much faith in such statements as any other made by a former KGB agent who has plunged his country into tyranny, murdered his political opponents, invaded his neighbors, threatened America's allies, and attempted to undermine America's elections," he said.
McCain's top foreign policy ally in the Senate, Lindsey Graham, also appeared wary of any willingness to "reset" U.S. relations with Russia.
"They're a bad actor in the world. They need to be reined in," the South Carolina Republican said, adding that he hopes to hold hearings into the country's expansionist efforts in Ukraine. He also said he fears Russia, which has aided Syrian President Bashar al-Assad in bombing rebel groups in the Middle Eastern country beset by civil war, will try to lock the despot into power.
"I want a good relationship with Russia, but things have to substantially change," he added.