Winning Cures All: House GOP Unanimously Re-Elects Leaders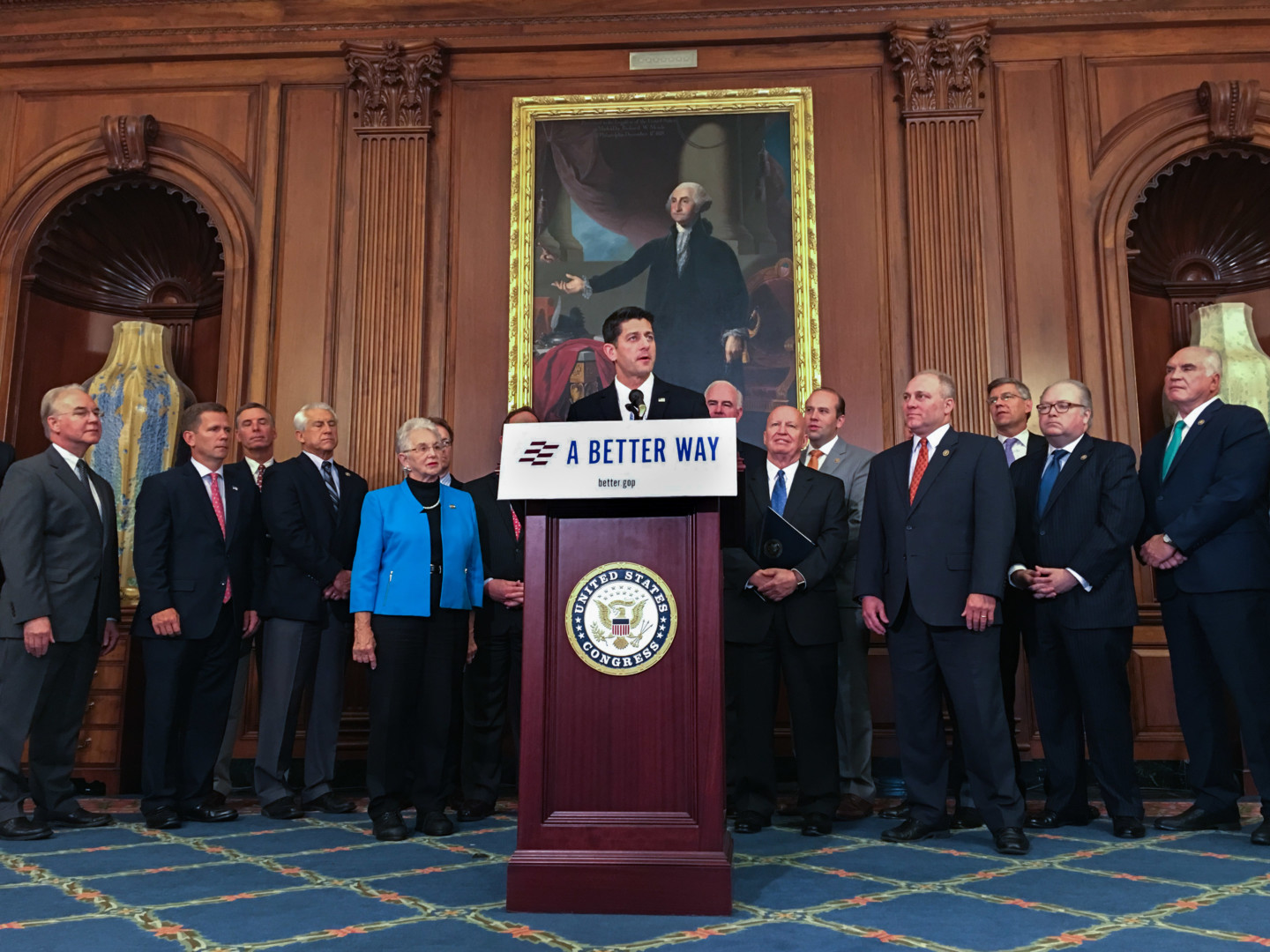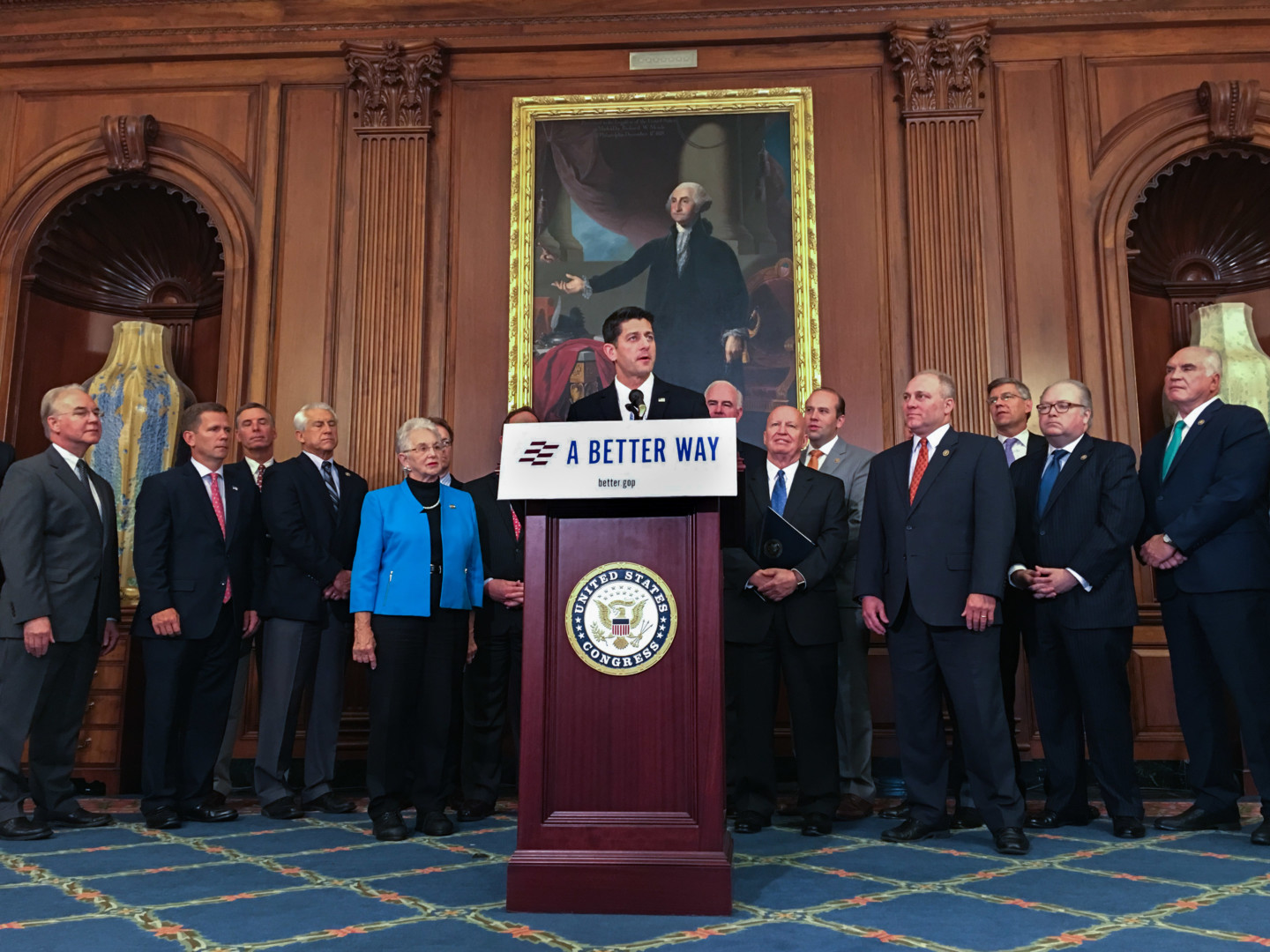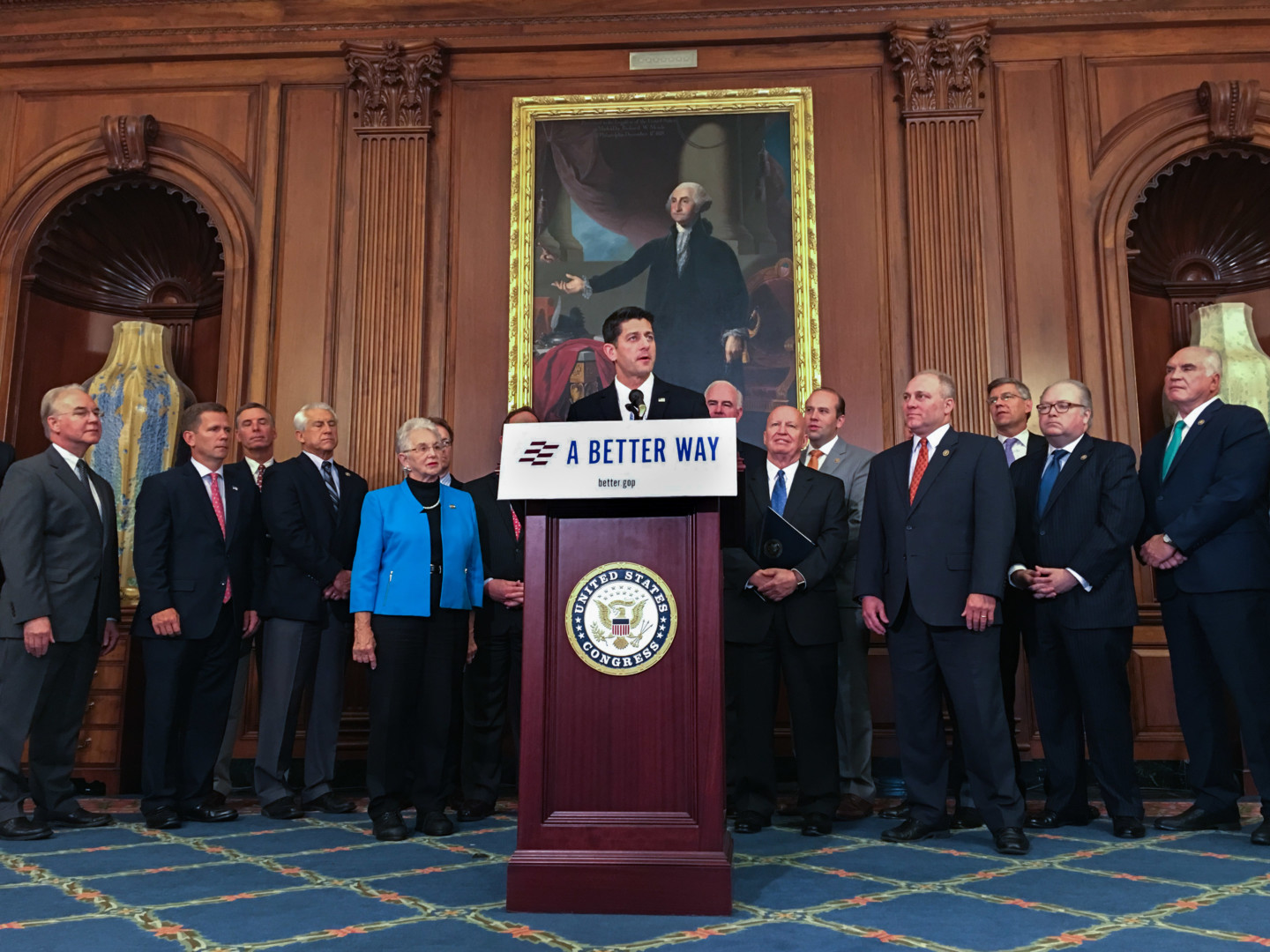 A House Republican Conference previously beset by divisions over President-elect Donald Trump's candidacy unified on Tuesday, voting unanimously to retain its leaders during caucus elections.
Speaker Paul Ryan of Wisconsin, Majority Leader Kevin McCarthy of California, Majority Whip Steve Scalise of Louisiana and Conference Chairwoman Cathy McMorris Rodgers of Washington were all re-elected without any dissent, as was Policy Chairman Luke Messer of Indiana.
In a sign of unity, South Carolina Rep. Mick Mulvaney, a founding member of the leadership-antagonizing House Freedom Caucus, nominated Ryan for re-election as speaker. His motion was seconded by both Rep. Chris Collins (N.Y.), the first member of Congress to endorse Trump, and Rep. Martha McSally of Arizona, who wouldn't endorse Trump even after he became the party's nominee.
Speaking to reporters before Tuesday's vote, Collins said he plans to serve as a conduit between congressional Republicans and the Trump administration.
"I think I can be a bit of a liaison of members, kind of making sure the administration knows exactly what's going on," Collins said. "Paul Ryan's future is as bright as ever. I'm seconding Paul Ryan's nomination today as a sign of, if you will, Trump support for Mr. Ryan. This is a team effort."
Related: Pelosi's Fate Uncertain as Democrats Delay Leadership Elections
While there were no changes to the top of the leadership ladder, there was some intrigue elsewhere. Members selected Ohio Rep. Steve Stivers as the National Republican Congressional Committee chairman and Rep. Doug Collins of Georgia to serve as vice chairman of the House GOP.
Stivers beat Texas Rep. Roger Williams for a contested election to replace Rep. Greg Walden (Ore.), who chaired the House GOP's political arm for the last two cycles but is now vying to lead the Energy and Commerce Committee.
Rep. Ann Wagner, who led NRCC fundraising for the 2016 cycle, said she supports Stivers 100 percent.
"He knows how to get it done," the Missouri Republican said. "No one works harder or longer than Steve."
In the race to replace outgoing Vice Chairwoman Lynn Jenkins of Kansas, Collins defeated Texas Rep. Bill Flores, which could be viewed as a rebuke to his tenure atop the Republican Study Committee during the 114th Congress. The 170-or-so lawmaker group counts more than two-thirds of House Republicans among its members.
Flores rejected the notion that his loss had anything to do with his RSC leadership. 
"I don't believe there's any theological dissonance," he said. "I think Doug ran a great race. He's done a good job in Congress." 
The other vacancy for conference secretary, left by North Carolina Rep. Virginia Foxx as she looks to take the gavel for the Education and the Workforce Committee from retiring Rep. John Kline of Minnesota, was filled by Rep. Jason Smith of Missouri.
Ahead of the vote, Ryan highlighted party unity. He and several GOP lawmakers emerged from a conference meeting donning Trump's "Make America Great Again" hats, with Ryan telling reporters: "Welcome to the dawn of a new unified Republican government."
But that could change as the transition to the Trump administration nears completion, when the nitty gritty of policy rears its head. Ryan and McCarthy say they've been in contact with Trump and his team, but they're still waiting to see how the next president hopes to precede.
Ryan, who kept his distance from Trump during the campaign, said today that he wants to take some time to get on the "same page" with the president-elect. McCarthy, who was more embracing of Trump during the race for the White House, said on Monday that the House GOP leadership wants to make sure everyone hits the ground running in January.
Ryan demurred on questions about Trump's top strategist, Steve Bannon, who as head of Breitbart News referred to him as "the enemy," according to The Hill. Ryan said Bannon's role in propelling Trump to victory is a good enough reason for the president-elect to appoint him to the White House.
"I'm not looking backwards, I'm looking forwards," Ryan said.
Meanwhile, details of how the Republican government plans to act on key agenda issues, such as immigration and the budget, remain in flux.
"These are things we're working on with the transition," Ryan said, referring to the team tasked with transferring control of the government to a Trump administration by Jan. 20.
Jon Reid contributed.