Senate Democrats Expand Leadership Team to Put On United Front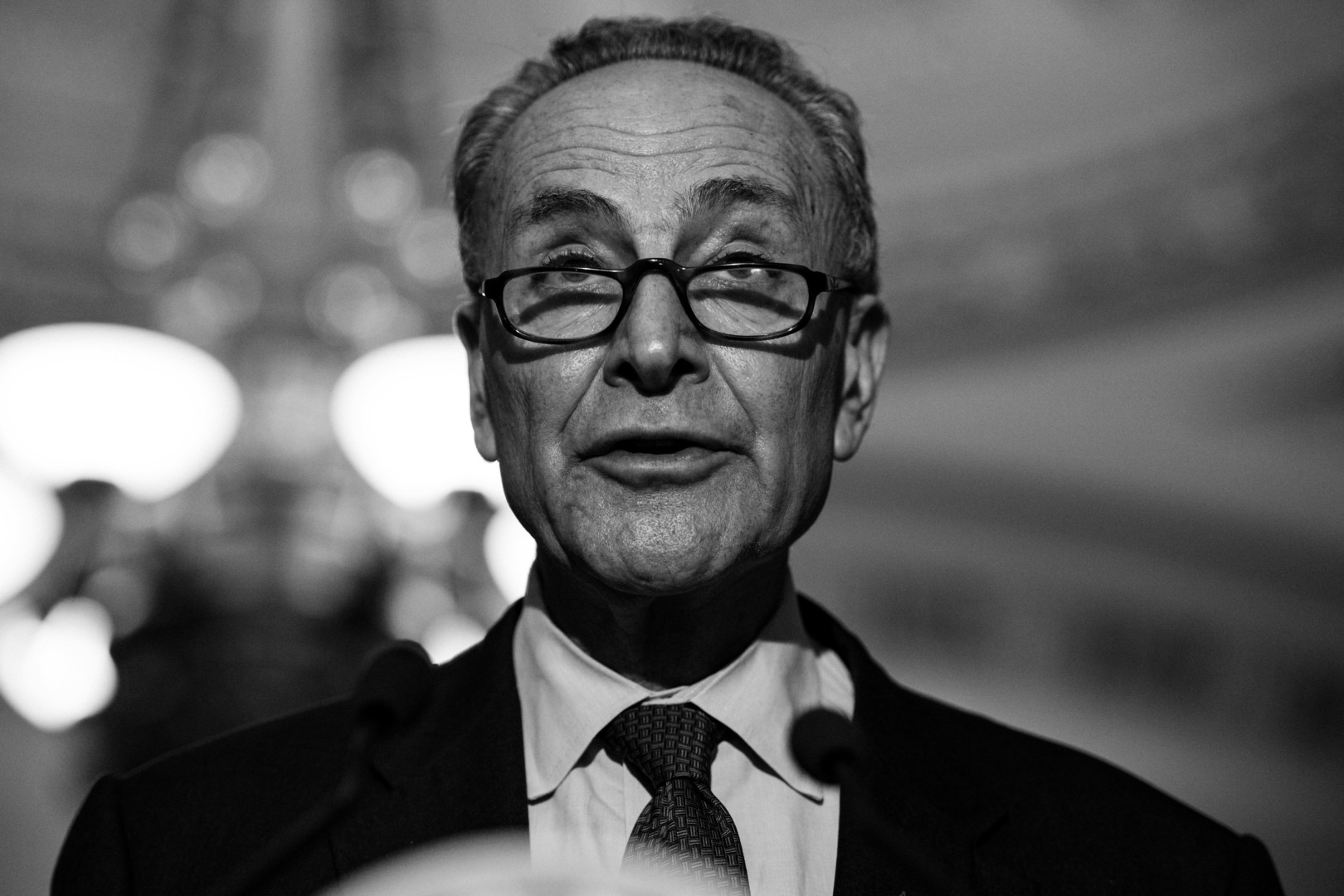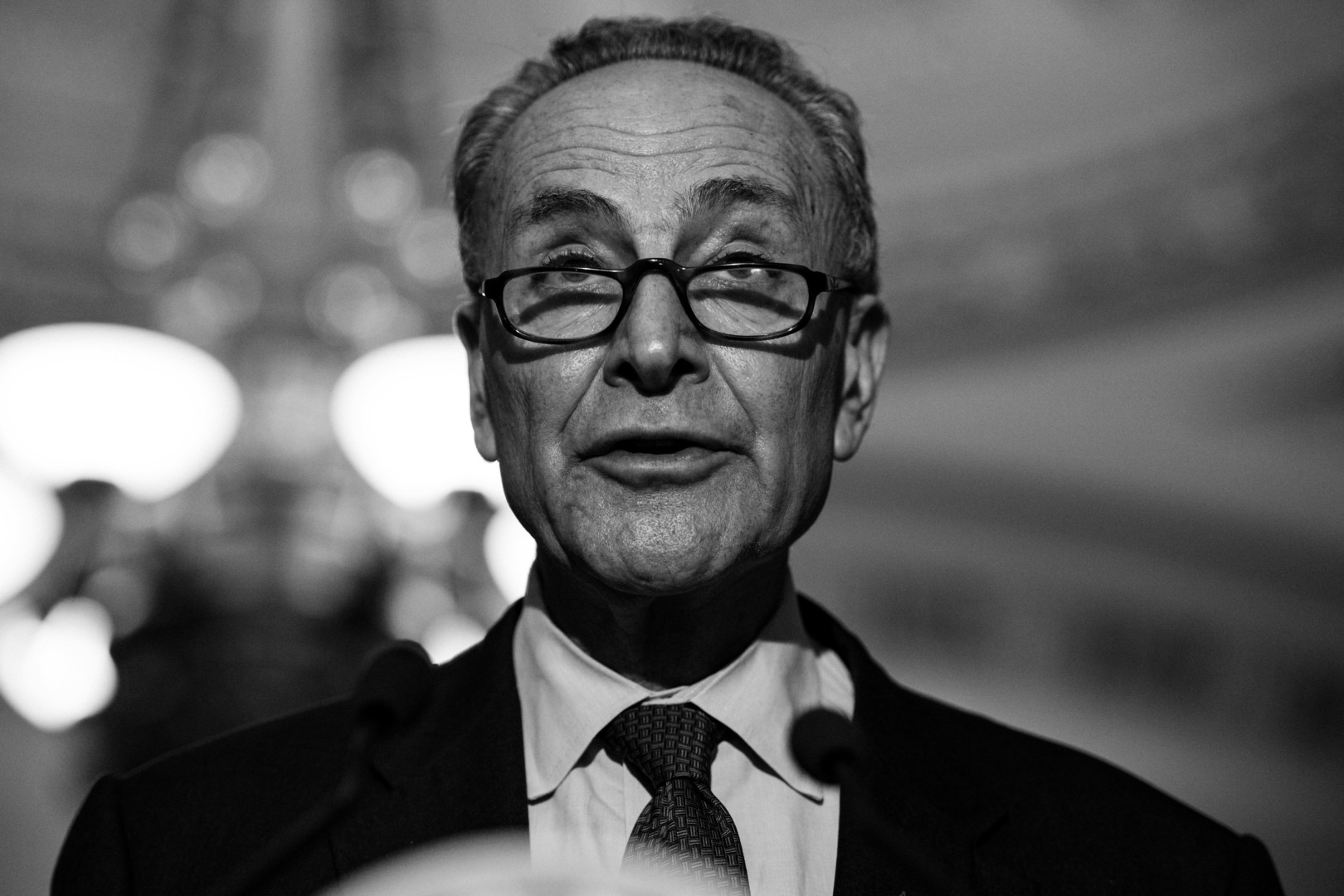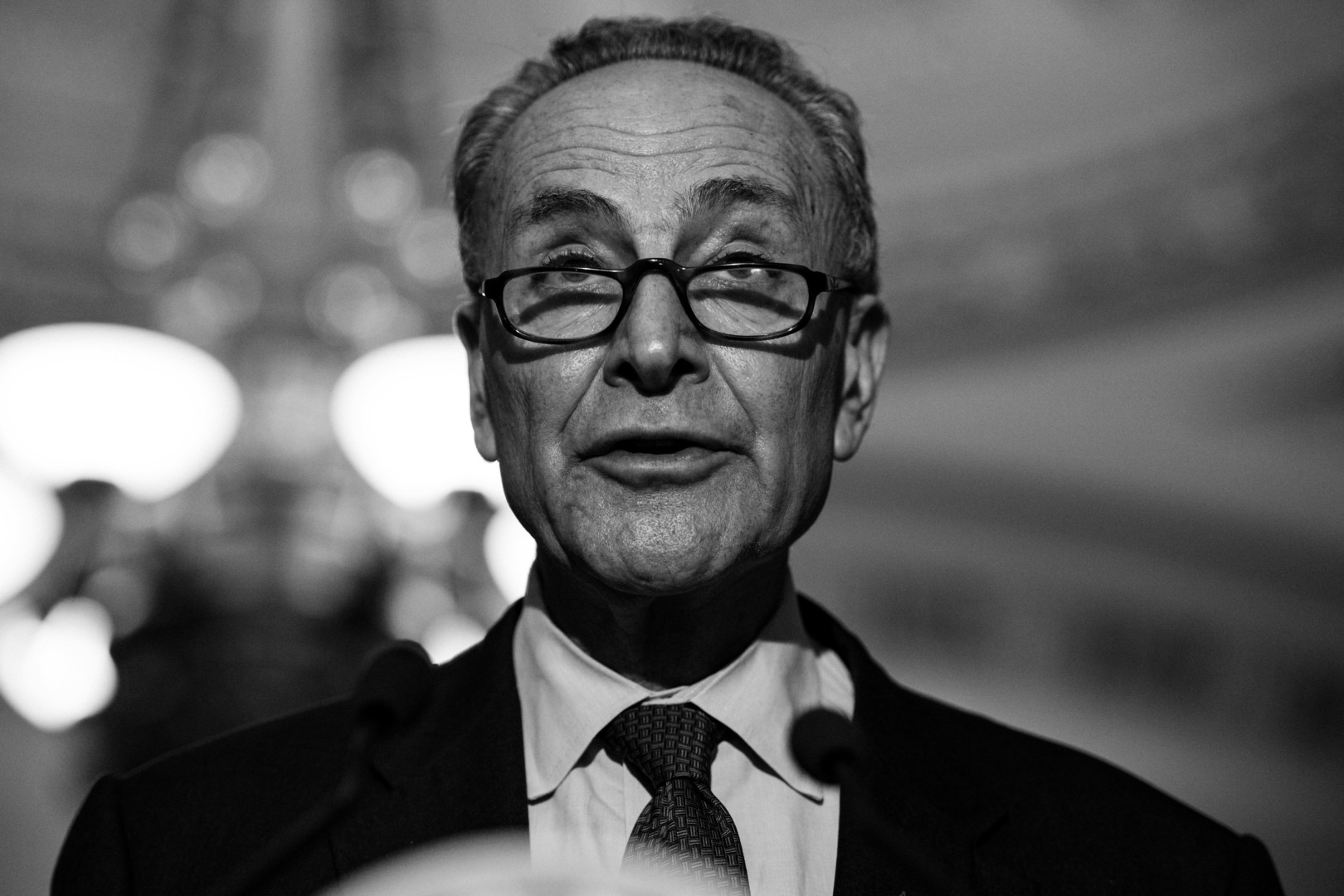 Senate Democrats officially confirmed Chuck Schumer as Senate minority leader for the 115th Congress on Wednesday. The New York Democrat announced the caucus was expanding their leadership ranks to add three voices to show that they could unite the "disparate factions" of the party.
Those three new leadership posts will go to:
Sen. Bernie Sanders (I-Vt.), who will serve as chair of outreach.
Sen. Joe Manchin (D-W.Va.), who will serve as vice chair of the Democratic Policy and Communications Committee.
Sen. Tammy Baldwin (D-Wis.), who will serve as conference secretary.
"There's a debate going on of whether we should be a party of the diverse Obama coalition or the Blue Collar worker in the heartland," Schumer told reporters after votes took place Wednesday morning. "There must not be a division."
Sanders, who waged a strong grass-roots campaign against Hillary Clinton in the party's presidential primary, said Democrats need to "rethink" how they move forward and reach out to Americans who feel left behind.
"We can't just keep doing the same old, same old and keep losing," he said in the Capitol. "I think the fundamental issue is there is a lot of pain and suffering among working people in this country."
Manchin, one of the most conservative Democrats in the caucus, is up for re-election in 2018, and said he would be a voice for bipartisanship in leadership.
"My whole job is trying to bring people together," the former West Virginia governor said in a brief interview. "It's trying to work across the aisle."
The top of the leadership slate remained steady. Schumer's confirmation as leader was a formality as he clinched the job in early 2015 after retiring Senate Minority Leader Harry Reid of Nevada announced he would step down at the end of the 114th Congress.
The only question that remained was whether Sen. Patty Murray of Washington, a Schumer favorite, would challenge Minority Whip Dick Durbin of Illinois for the No. 2 position. She chose not to, and will stay on as the ranking member of the Health, Education, Labor and Pensions Committee, and hold the No. 3 position for the caucus. Durbin said he only began whipping votes for himself on Wednesday.
Sens. Mark Warner of Virginia and Elizabeth Warren of Massachusetts retained their positions as conference vice chairs. Sen. Debbie Stabenow of Michigan kept her spot as chairwoman of the Democratic Policy and Communications Committee and Sen. Amy Klobuchar of Minnesota will continue as chairwoman of the steering committee.
One other order of business was left unsettled: The caucus has yet to select the next chairman of the Democratic Senatorial Campaign Committee.
Committees
There was little movement among ranking member titles. Sen. Patrick Leahy of Vermont chose to move from Judiciary to Appropriations, with Sen. Dianne Feinstein of California leaving her post at Intelligence to take his place ahead of what could be an intense Supreme Court confirmation battle next year. Her move freed up the Intel ranking member spot, which will be filled by Warner.
All ranking member assignments are as follows:
Agriculture: Sen. Debbie Stabenow
Armed Services: Sen. Jack Reed of Rhode Island
Appropriations: Sen. Patrick Leahy
Banking: Sen. Sherrod Brown of Ohio
Budget: Sen. Bernie Sanders
Commerce: Sen. Bill Nelson of Florida
Energy: Sen. Maria Cantwell of Washington
EPW: Sen. Tom Carper of Delaware
Finance: Sen. Ron Wyden of Oregon
Foreign Relations: Sen. Ben Cardin of Maryland
HELP: Sen. Patty Murray
HSGAC: Sen. Claire McCaskill of Missouri
Indian Affairs: Sen. Tom Udall of New Mexico
Judiciary: Sen. Dianne Feinstein
Rules: Sen. Amy Klobuchar
Small Business: Sen. Jeanne Shaheen of New Hampshire
Veterans Affairs: Sen. Jon Tester of Montana
Aging: Sen. Bob Casey of Pennsylvania
Ethics: Sen. Chris Coons of Delaware
Intelligence: Sen. Mark Warner
JEC: Sen. Martin Heinrich of New Mexico