Coons, Wyden Aim to Fight Government Hacking Rule Through Voice Vote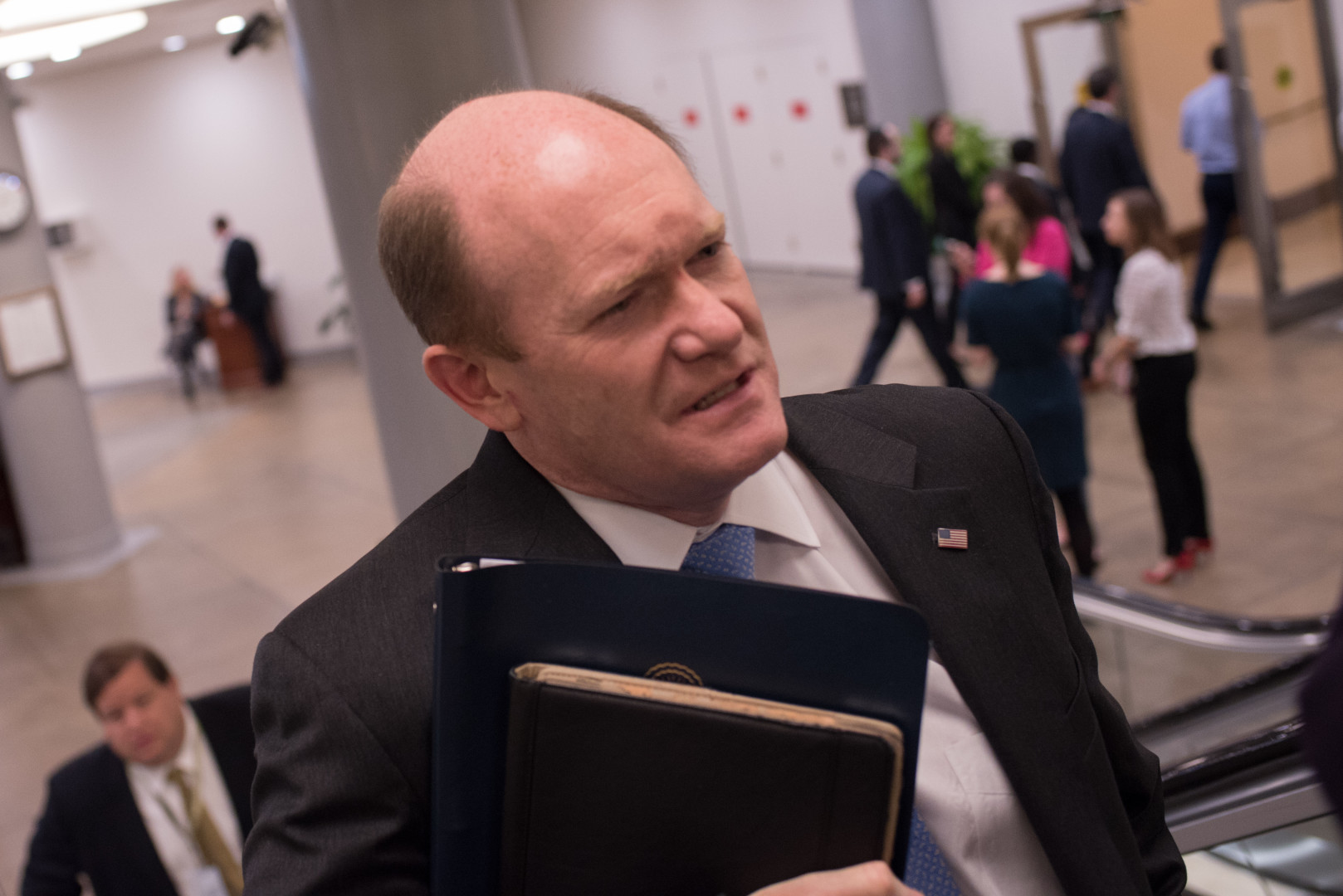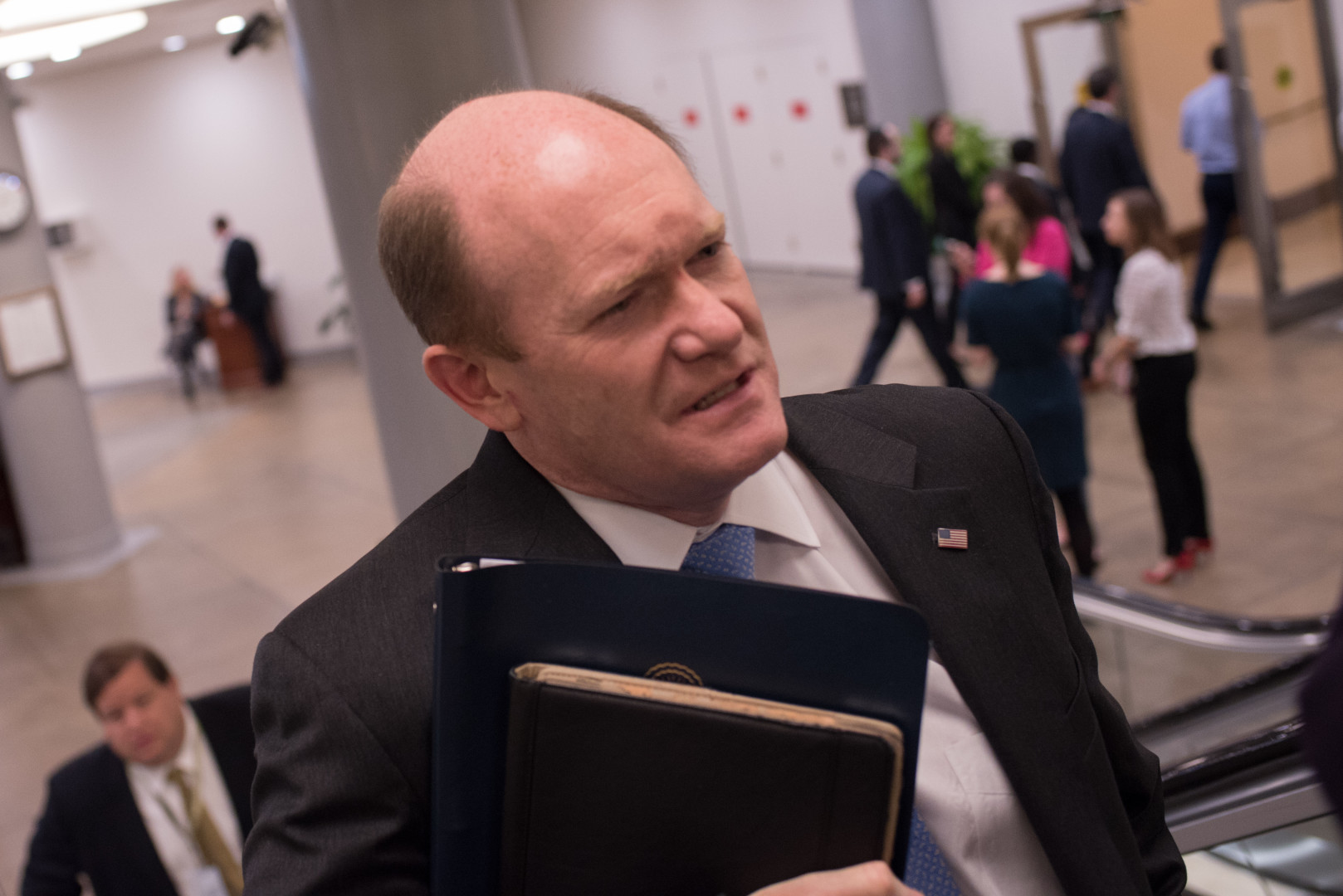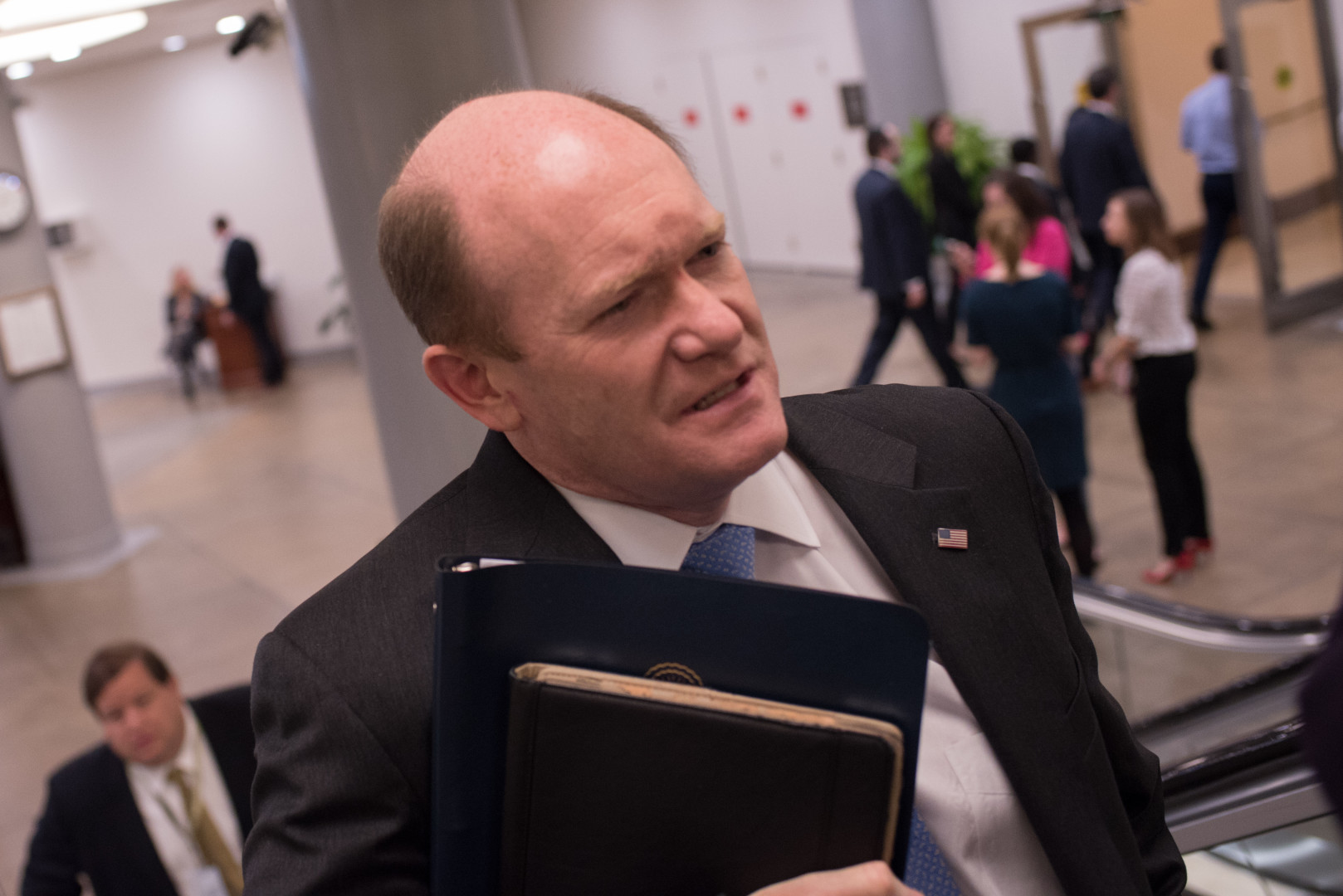 Democratic Sens. Chris Coons (Del.) and Ron Wyden (Ore.) will attempt to pass a measure Wednesday to delay a Dec. 1 rule change that privacy advocates say will expand the government's hacking powers.
Coons told Morning Consult on Tuesday that he and Wyden will use the Senate floor to press lawmakers who oppose the bill by seeking "unanimous consent" to pass the measure without a roll-call vote. If a senator objects, the legislation can go no further unless it is put on the vote calendar, which requires consent from Senate Majority Leader Mitch McConnell (R-Ky.).
"We hope to actually get it through," Coons said. "If there is a senator who blocks it, we hope to get them to explain their reasoning."
A Wyden aide confirmed the plan.
At issue are Supreme Court-approved changes to Rule 41 of the Federal Criminal Procedure. They are scheduled to go into effect on Thursday unless Congress blocks, delays or alters the rules before then.
The changes requested by the Justice Department and approved by the Supreme Court in April would allow federal investigators to obtain warrants to hack into devices that don't have a known location and might be out of their jurisdiction. Judges will also be able to grant a single warrant to access computers in any number of locations.
Coons's measure would delay implementation until July 1 to allow Congress more time to review the consequences of the amendments to Rule 41.
In September, Wyden attempted to pass a bill through unanimous consent that would have blocked Rule 41 changes, but Majority Whip John Cornyn (R-Texas) blocked it.
Even if they can't pass the bill, Coons says they "hope to raise the visibility" of the issue.
"This is a moment, whereby congressional inaction, I think, [could cause] a significant potential harm to a basic constitutional right," Coons told Morning Consult. "The fact that we didn't hold any hearings on this important issue, because we had some members who didn't speak up about it early enough, to me is a real disappointment."
Wyden is a cosponsor of Coons's bill along with Sens. Steve Daines (R-Mont.), Mike Lee (R-Utah), Al Franken (D-Minn.), Tammy Baldwin (D-Wis.) and Rand Paul (R-Ky.). House Judiciary Committee member Rep. Ted Poe (R-Texas) sponsors companion legislation.
Privacy advocates including the American Civil Liberties Union oppose the rule changes, as do tech firms like Google Inc. and PayPal Holdings Inc.
The DOJ defended its requested changes in a blog post on Monday.