Election's End and Fewer Commercials Could Solve NFL Woes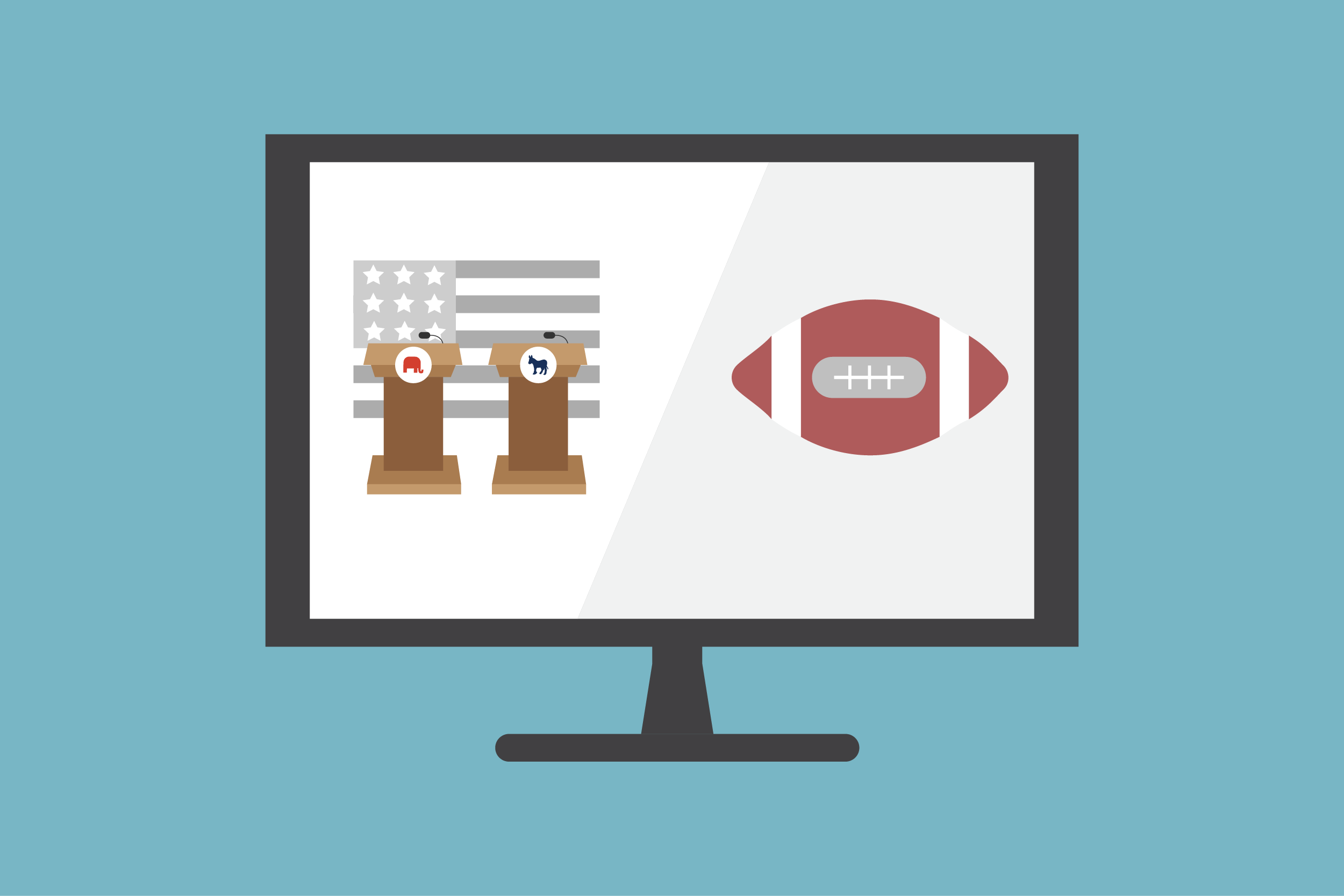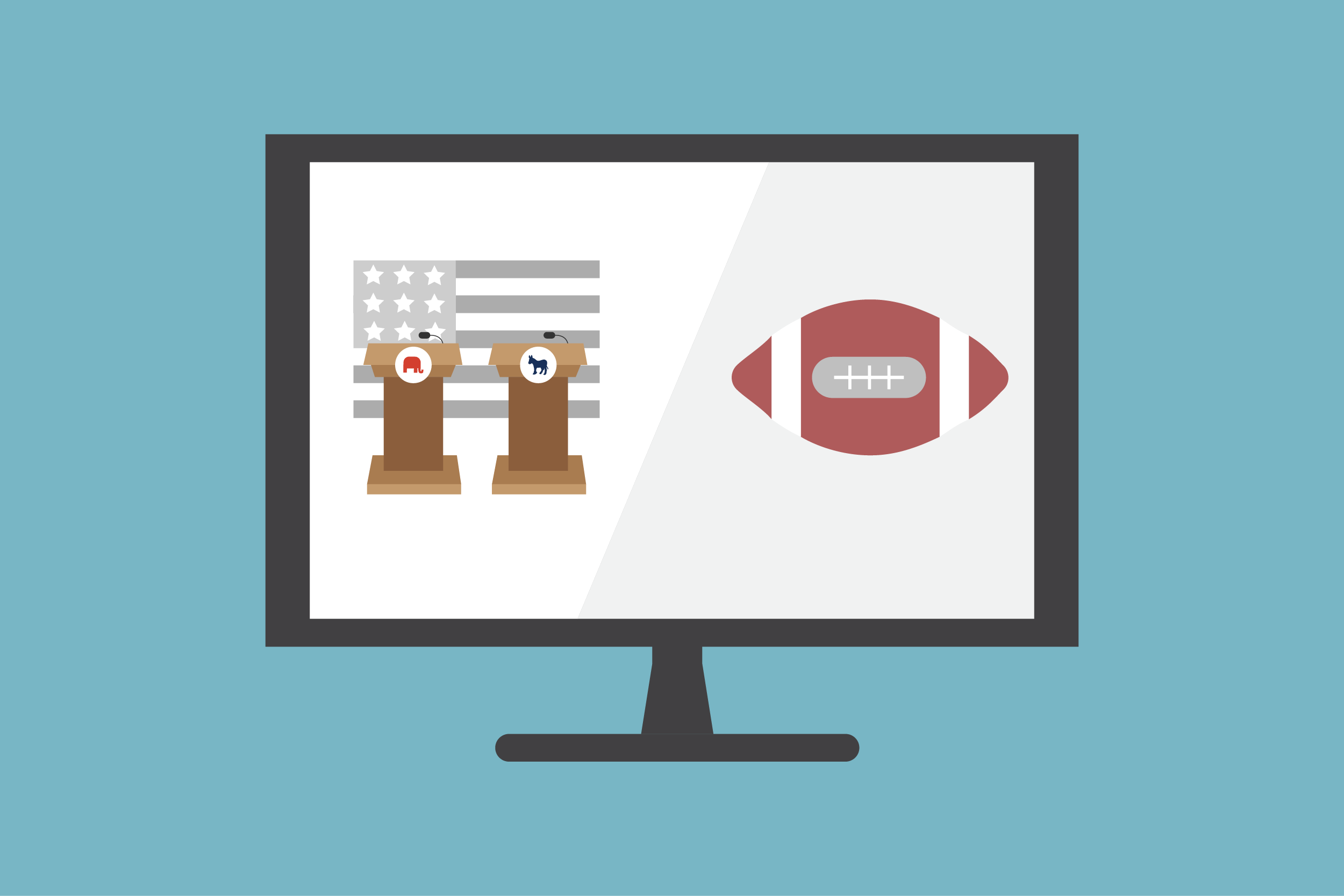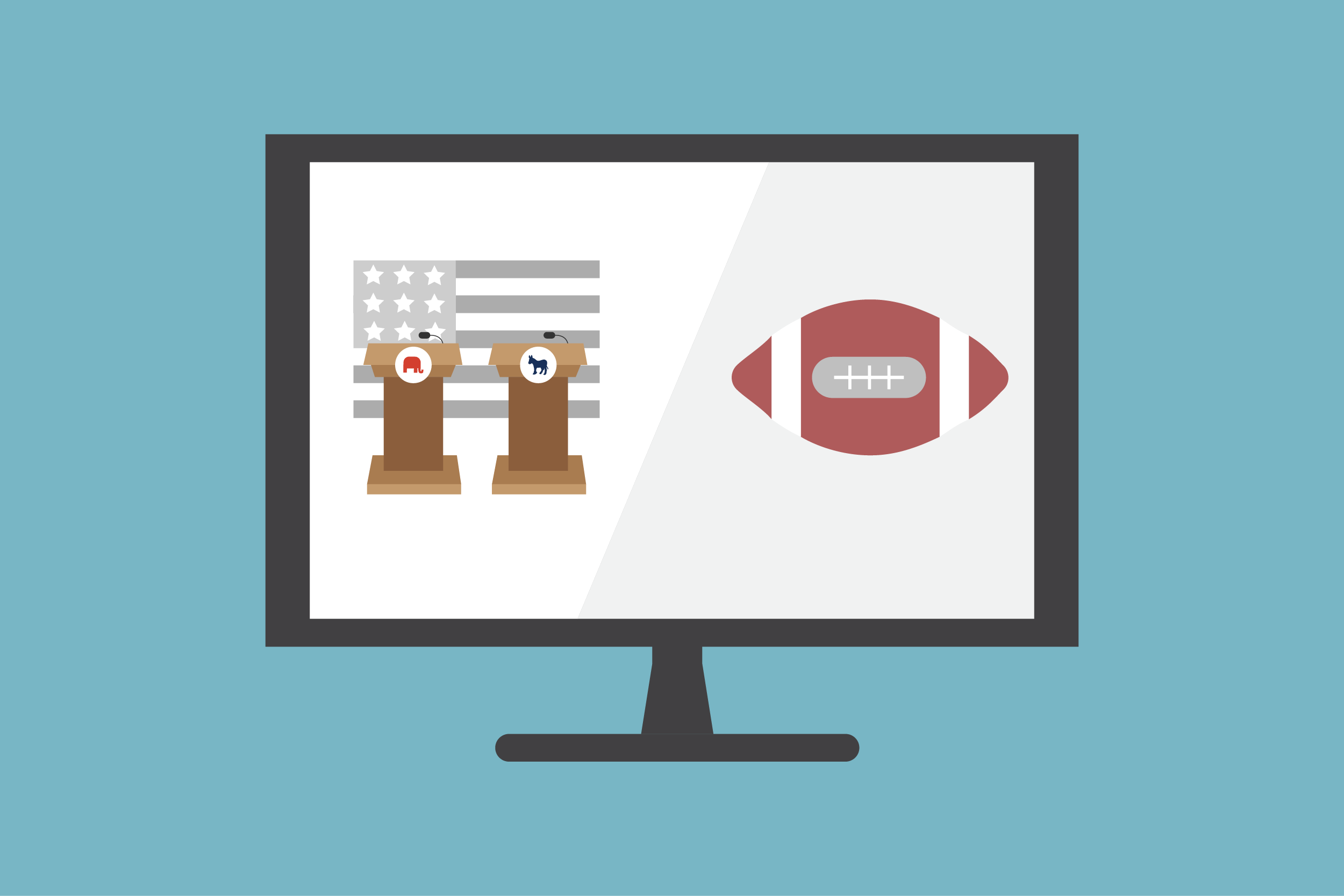 It's no secret that the National Football League has struggled to attract viewers this season. While the U.S. presidential election and sloppy match-ups may have hurt viewership, a Morning Consult poll found that fans say they'll tune in when their favorite team takes the field.
The presidential election dominated the opening of the football season. The survey found that 47 percent of people said they tuned in for the debates, while only 14 percent of people admitted to choosing football over politics. And while more than half of people polled — 55 percent — said they have a favorable view of the NFL, only 28 percent said they're watching it more this year than last year. 
Fans say they are more motivated to tune into games when they have something at stake. Fifty-six percent of people said their favorite team playing is an important factor in deciding whether to watch a game, and a third said it's the most important. Forty-six percent of people said they would be more likely to watch future NFL games if their favorite team's performance improved during regular season play. Thirty-seven percent said the teams' records matter, and 43 percent said the day of the game plays in to their decision.
That last point could explain why Thursday Night Football has continued to lag behind Sunday and Monday night games. Forty-one percent of people polled said they never watch Thursday night games, only 22 percent of people said they watch on a weeknight if their favorite team is playing. Not even the traditional Thanksgiving Day games could move the needle this year. The clash between the Indianapolis Colts and the Pittsburgh Steelers pulled the fewest viewers for a Thanksgiving game since 2012, according to Sports Media Watch.
Related: The Trump Divide Extends to Brands
At a New York Times DealBook event earlier this month, League Commissioner Roger Goodell said the NFL was considering boosting ratings by cutting down on the number or length of ads that air during games. He might be on to something: 43 percent of those surveyed said they would be more likely to watch future NFL games with fewer commercials. The league is also exploring making idle time go by faster, which includes the officials' job of calling penalties and reviewing plays.
The Super Bowl is still more than two months away, but a plurality of respondents (39 percent) said which teams end up playing will affect their decision to watch. Seventeen percent said the commercials would get their viewership, a few points more than the 13 percent who said it was the halftime show that would get them to tune in. The league and its advertisers might do well to root for the Dallas Cowboys, then. The team is crushing opponents and ratings this season, and according to UPI, played in four of the five most-watched games in the 2016-17 season.
The Morning Consult poll surveyed 2,088 people from November 16-18, with a margin of error of 2 percentage points.