Pelosi Survives Stiffest Challenge Yet, Remains House Democratic Leader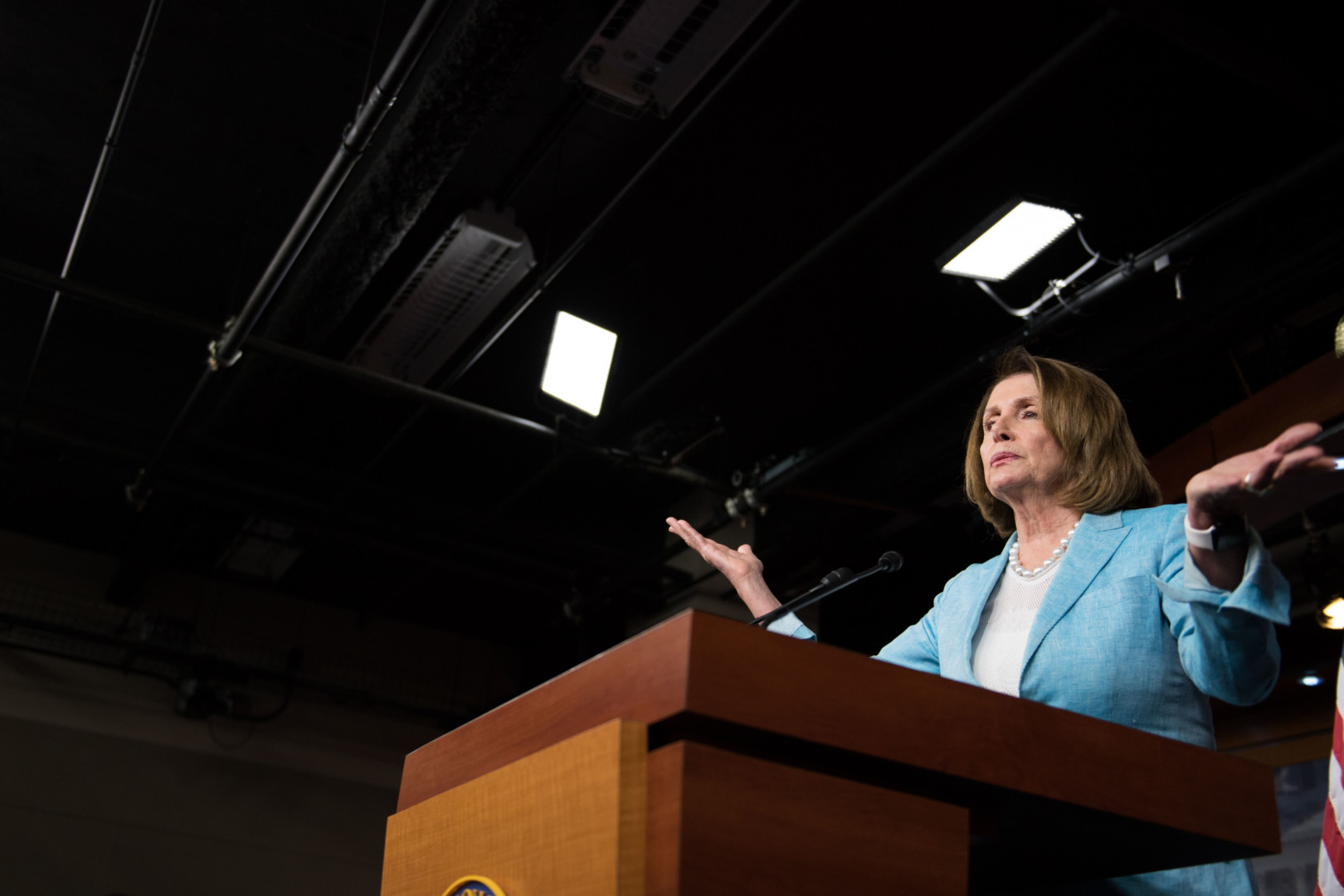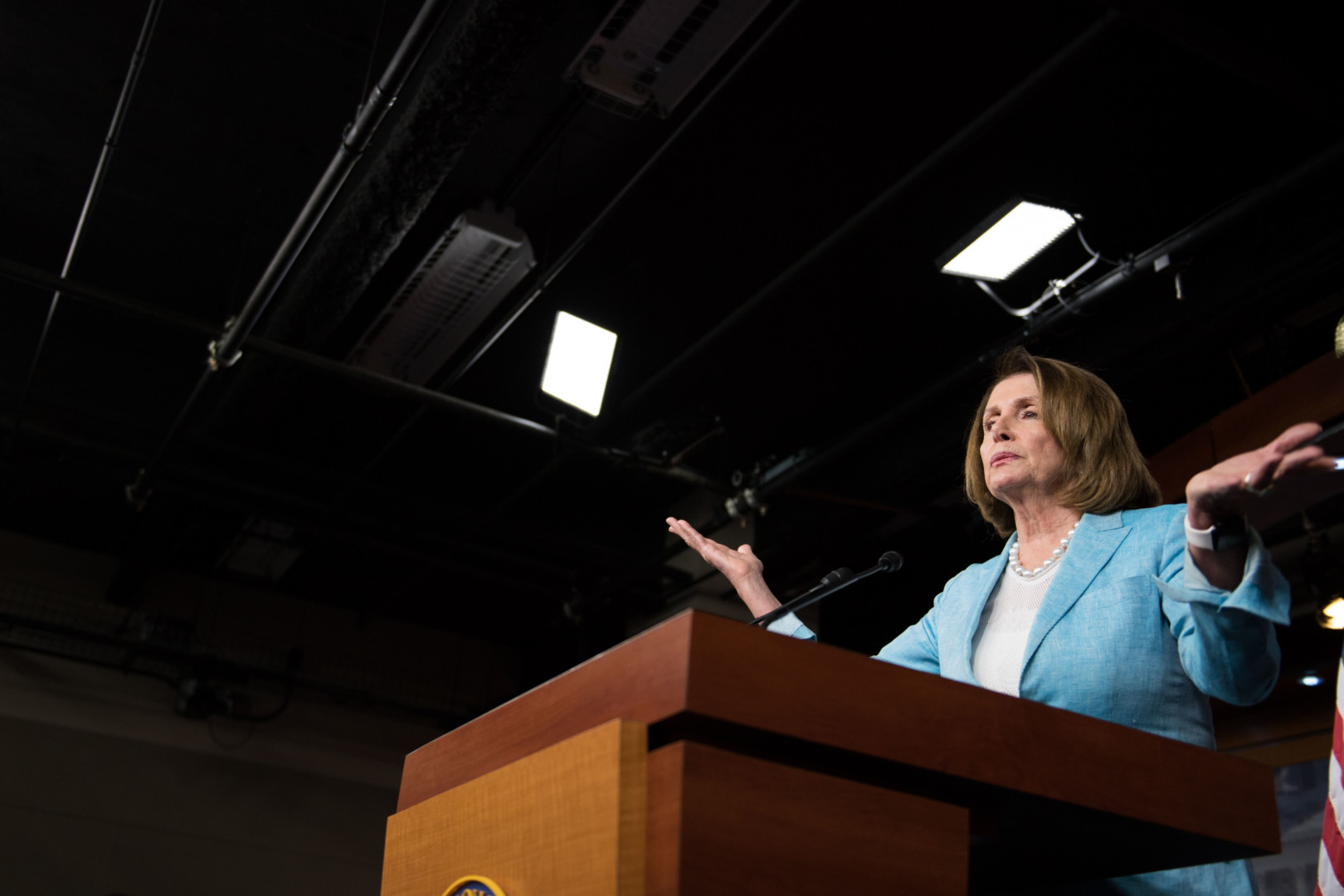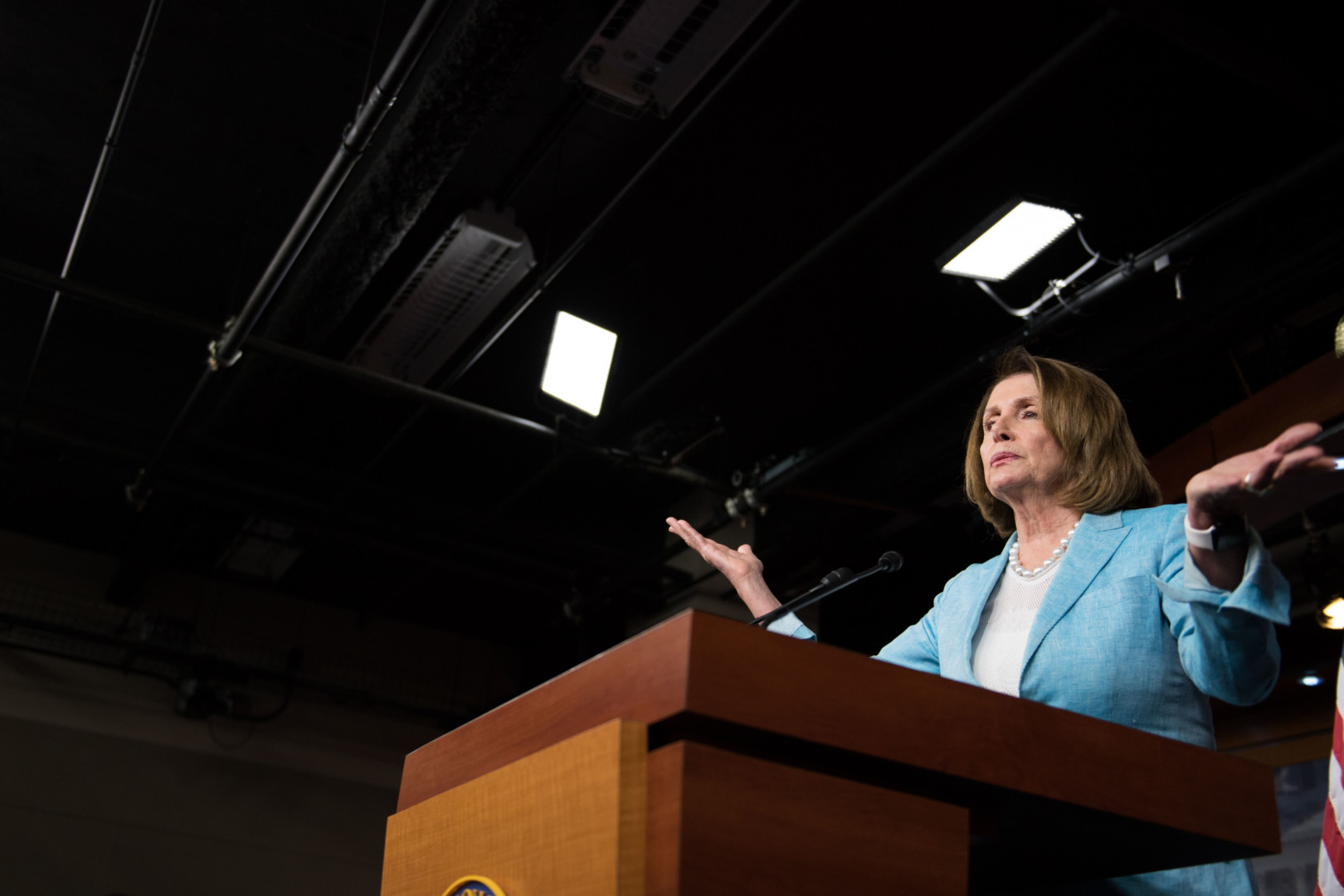 House Democratic Leader Nancy Pelosi will maintain the reins of her caucus following the strongest challenge to her perch since she swept into power 14 years ago.
According to an aide in the room, lawmakers on Wednesday voted 134-63 by secret ballot to re-elect the California Democrat over long-shot challenger Rep. Tim Ryan, who represents the Youngstown area of Ohio. That margin was just above the two-thirds support Pelosi claimed to have throughout the campaign.
Applause erupted in the room when the tally was announced. Speaking to reporters after the vote, Pelosi called the results "remarkable." As the votes were being counted, Rep. Elijah Cummings of Maryland praised Pelosi's past leadership and expressed confidence in her leading the caucus through the next two years.
The strongest challenge Pelosi faced previously was in 2010, when she beat former Rep. Heath Shuler (N.C.) by a 150-43 margin. That challenge came after the 2010 midterm elections gave Republicans control of the House.
The dynamics were similar in this year's campaign, as Ryan ran against her following a stinging defeat for Democrats at the presidential level and an underperformance at the congressional level. During his run to lead the caucus, Ryan said Democratic leaders have become out of touch with the working class they claim to represent, something emphasized by Donald Trump's White House victory.
It's a view shared by Cummings, who acknowledged that Democrats had struggled with a swath of working class voters.
"We've got work to do," he told reporters, adding that Democrats need to let working class voters "feel what they're going through."
Rep. Eric Swalwell (D-Calif.), a Pelosi ally tasked with millennial outreach, brushed off concerns that almost one-third of the caucus voted against Pelosi.
"That's exactly what she predicted," he told reporters. "If she came under what she predicted I would be concerned. She did not."
A Ryan supporter, Rep. Marcia Fudge, said the 63 dissenting votes was itself a victory. "Today we won, because they hear us," the Ohio Democrat told reporters.
After the result, Ryan congratulated Pelosi, saying proposed structural changes to her leadership team are a "step in the right direction."
Speaking with reporters after the vote, Ryan said the Democratic caucus is united, and he voiced confidence that Pelosi could lead Democrats back to the majority.
"At the end of the day, we've gotta figure out how to win," he said. "Our prospects have improved just because of this conversation."
Rep. Ruben Gallego of Arizona, who was one of 11 Democratic lawmakers to publicly endorse Ryan, said the challenge forced Pelosi to loosen her grip on the caucus to stay in power.
"The one thing we should notice is how many times there were changes in the last five days, such as rules changes, back and forth and moving around of committee assignments in order to placate the caucus," he told reporters. "Not because of threats, but because the caucus was pushing for change."
Among those changes were Pelosi's proposal to add five posts to the Democratic Congressional Campaign Committee and three posts to the Democratic Policy and Communications Committee. She also proposed making two caucus leadership posts elected instead of appointed positions.
Ryan wanted more reforms, including one that would make the head of the DCCC an elected post.
Not all of Ryan's supporters were as gracious. Rep. Kyrsten Sinema said the caucus "doubled down on its failed strategy."

"This should be a time of critical reflection and clear-eyed change, not a time to rubber stamp the failed strategy of the past," the Arizona lawmaker said in a statement.
As Pelosi held her post, so too did the No. 2 and No. 3 House Democrats: Minority Whip Steny Hoyer of Maryland and Assistant Minority Leader Jim Clyburn of South Carolina. Both ran unopposed.
Democrats also elected Congressional Hispanic Caucus Chairwoman Linda Sánchez, who backed Pelosi for re-election, to serve as the caucus's vice chairwoman. According to aides, she beat fellow California Rep. Barbara Lee, 98-96, and will replace Joe Crowley of New York, who was elected to succeed term-limited Rep. Xavier Becerra of California as House caucus chairman.
Rep. John Yarmuth of Kentucky was chosen to serve as ranking Democrat on the House Budget Committee, filling the void left by Senator-elect Chris Van Hollen of Maryland.