Huizenga: Dodd-Frank Replacement Will Reflect Unified GOP Government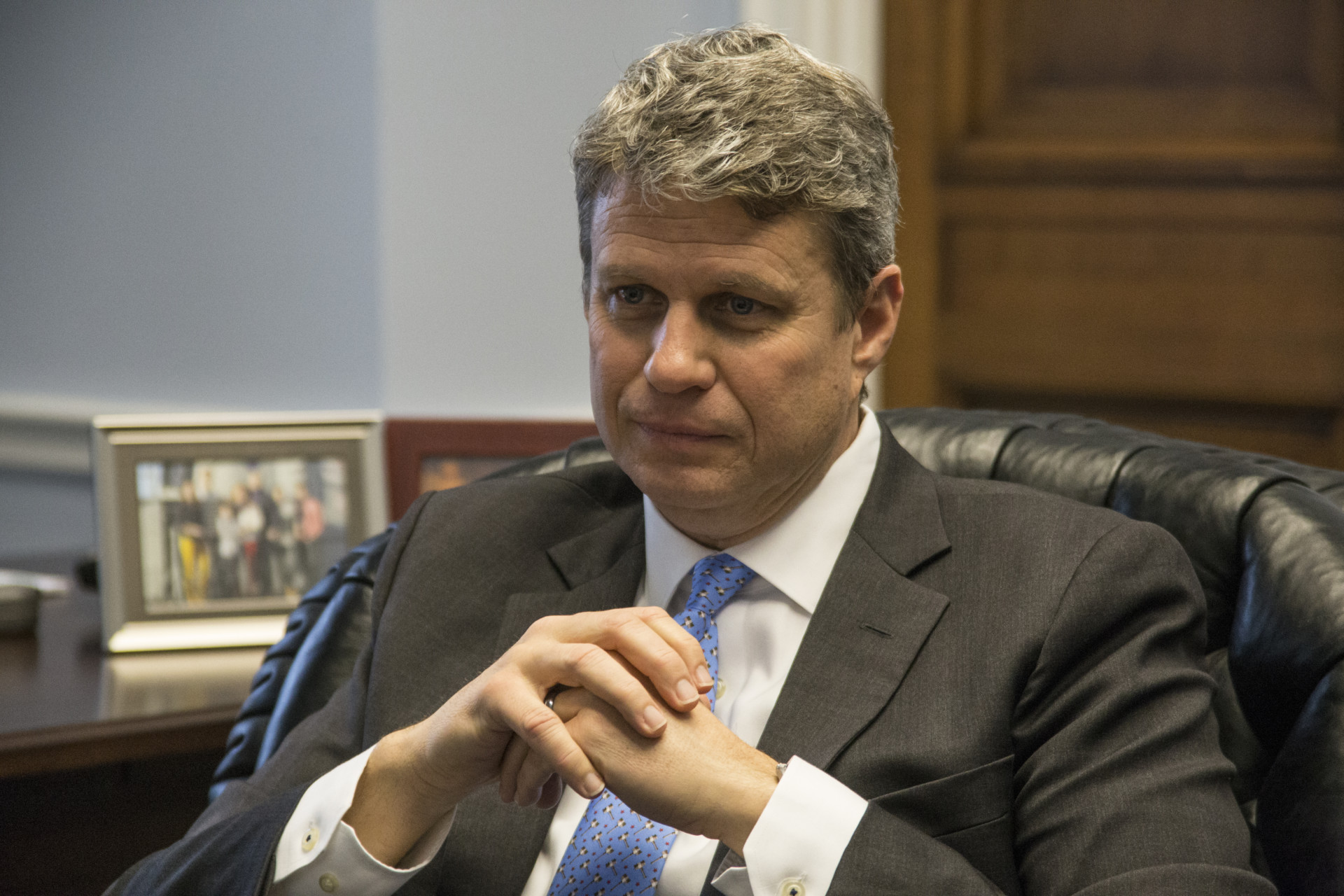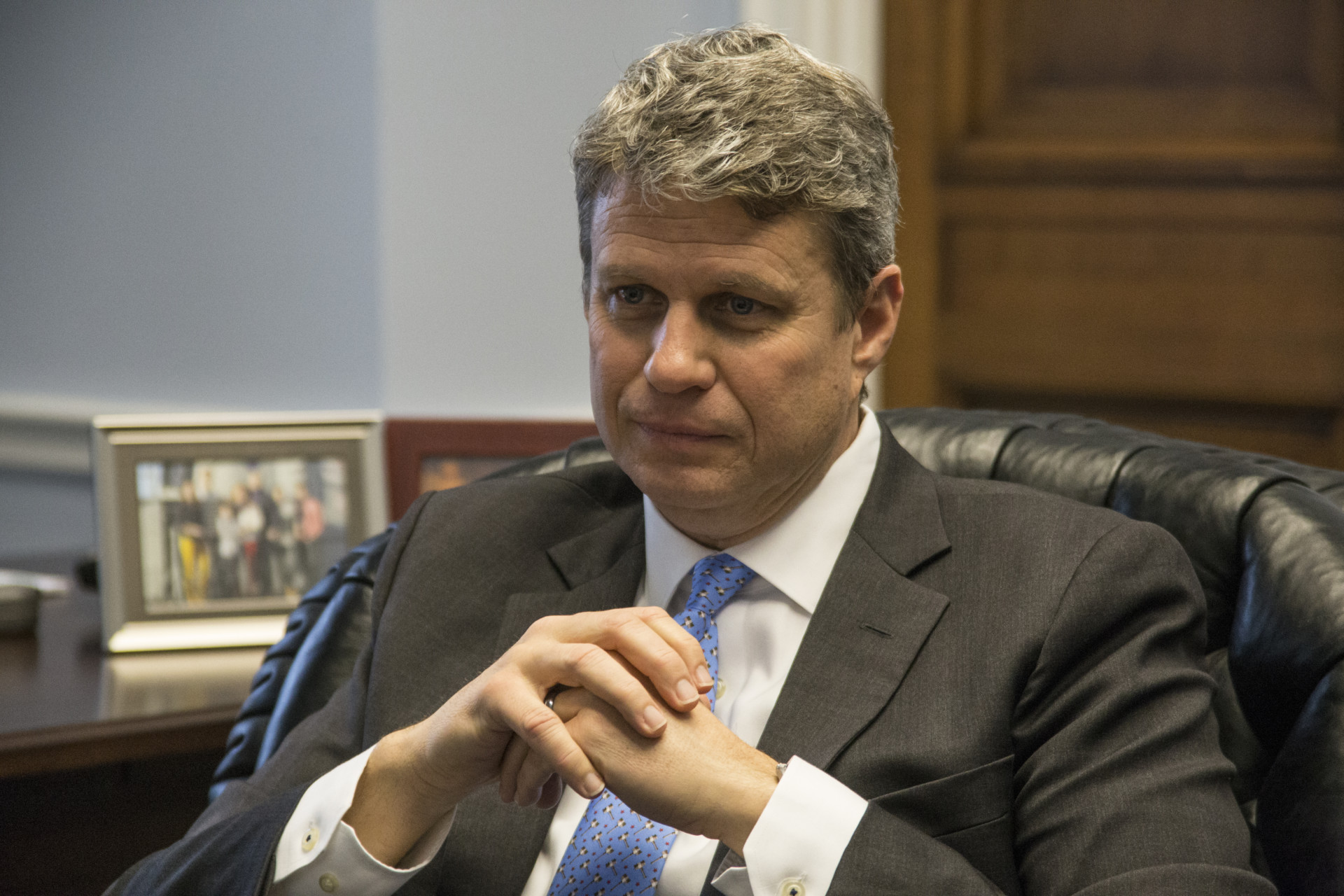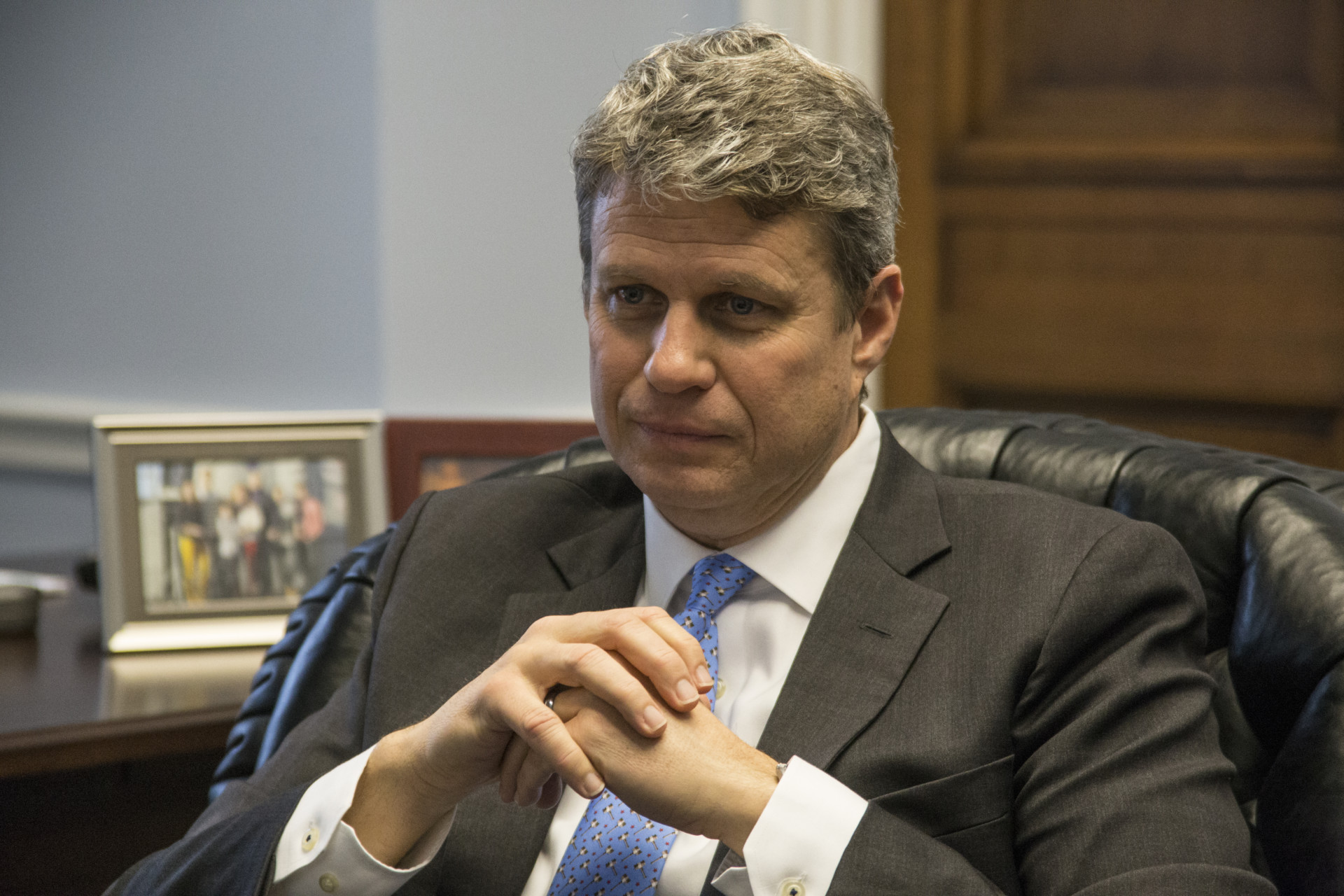 House Republicans are retooling their Dodd-Frank overhaul legislation to increase its odds of being enacted, a key House lawmaker said in an interview. The changes are aimed at pacifying enough moderates to avoid trouble in the Senate and averting strife with the incoming administration.
Rep. Bill Huizenga (R-Mich.), a senior member of the House Financial Services Committee, told Morning Consult Tuesday that Republicans are holding internal discussions over changes to the Financial CHOICE Act, a measure sponsored by Committee Chairman Jeb Hensarling (R-Texas). A unified Republican government gives it a real chance of becoming law, whereas it almost certainly would have faced a veto from a Democratic president. The Financial Services Committee approved the CHOICE Act in September without any Democratic votes.
"It's no longer a bill that, if it makes it through the Senate, is going to die in a veto over on the president's desk," Huizenga said. "We're now at a spot where I think we have to look at every single issue and consideration in the bills through the lens of, 'What happens when this gets signed into law?""
"Jeb has indicated, I think, a real willingness and interest to say, 'OK, we're not starting from scratch, because we put so much work into this. But let's review all of those different sections,'" he said.
During the presidential campaign, Trump pledged to repeal Dodd-Frank. Many of his financial regulation proposals echo parts of the CHOICE Act, but Trump never publicly embraced Hensarling's bill. In the Senate, Banking Committee Chairman Richard Shelby (R-Ala.) has been cool to the measure. But he is stepping down from the post and replaced by Sen. Mike Crapo (R-Idaho), who has yet to outline his own plans for the panel.
Given the new environment, Huizenga said House members who support the CHOICE Act must identify "got to haves" and "nice to haves" from the vantage point of a newly unified GOP government.
Those adjustments could be arduous. The current version of H.R. 5983 contains 11 titles and exceeds 500 pages.
But the House Financial Services Committee intends to move swiftly. Hensarling told Morning Consult on Wednesday that he hopes to have the changes figured out "in a matter of weeks, as opposed to months."
One area that could see changes is the bill's leverage ratio. Under the current version, banks would receive widespread regulatory relief if they exceed a capital ratio of 10 percent. Without endorsing a change to that figure, Huizenga said Republicans on the committee are aware that there might be critiques of the number.
"I think it is all open for consideration," Huizenga said. "Internally, we had talked higher numbers and lower numbers."
"The 10 percent was thought through," he added. "I was definitely aware that there had been some conservative think tanks and others that had called for some higher ratios, and some that said it would be fine even if it was lower."
Huizenga this week moved into the Rayburn House Office Building office vacated by outgoing Rep. Scott Garrett (R-N.J.), chairman of the Subcommittee on Capital Markets and Government Sponsored Enterprises. Perhaps not coincidentally, Huizenga is also considered one of the top two contenders to succeed Garrett as head of that panel, which is the main conduit between the House and issues affecting Wall Street.
The Michigan Republican, who currently chairs the Subcommittee on Monetary Policy and Trade, said he's told Hensarling that he would like to lead the capital markets subcommittee next year.
If he takes the gavel, Huizenga would be partly responsible for oversight of independent regulatory agencies like the Securities and Exchange Commission. In the wake of President-elect Donald Trump's Election Day victory, Huizenga has joined other Republicans in trying to dissuade outgoing SEC Chair Mary Jo White from finalizing new rules before she leaves her post. Doing so would be "bad policy," he said.
Trump will have the opportunity to craft an SEC that reflects his priorities since he'll be able to name a new chairman and fill two vacant commission seats. Other agency leaders, like Federal Housing Finance Agency Director Mel Watt and Fed Chair Janet Yellen, have terms that are set to expire midway through Trump's term.
While campaigning for the White House, Trump promised a regulatory moratorium, but that goal might be more difficult to achieve when it comes to independent regulatory agencies. Huizenga said the incoming administration should nevertheless make it clear to those agency officials that Trump wants to see fewer regulations after he becomes president.
"I would suggest to them that they pull them in and say, 'Look, we're watching. We want to be engaged, and we don't want you to go in some of these directions,'" Huizenga said.