Democrats, Unions Seek Early Trump Action on Tariffs, Currency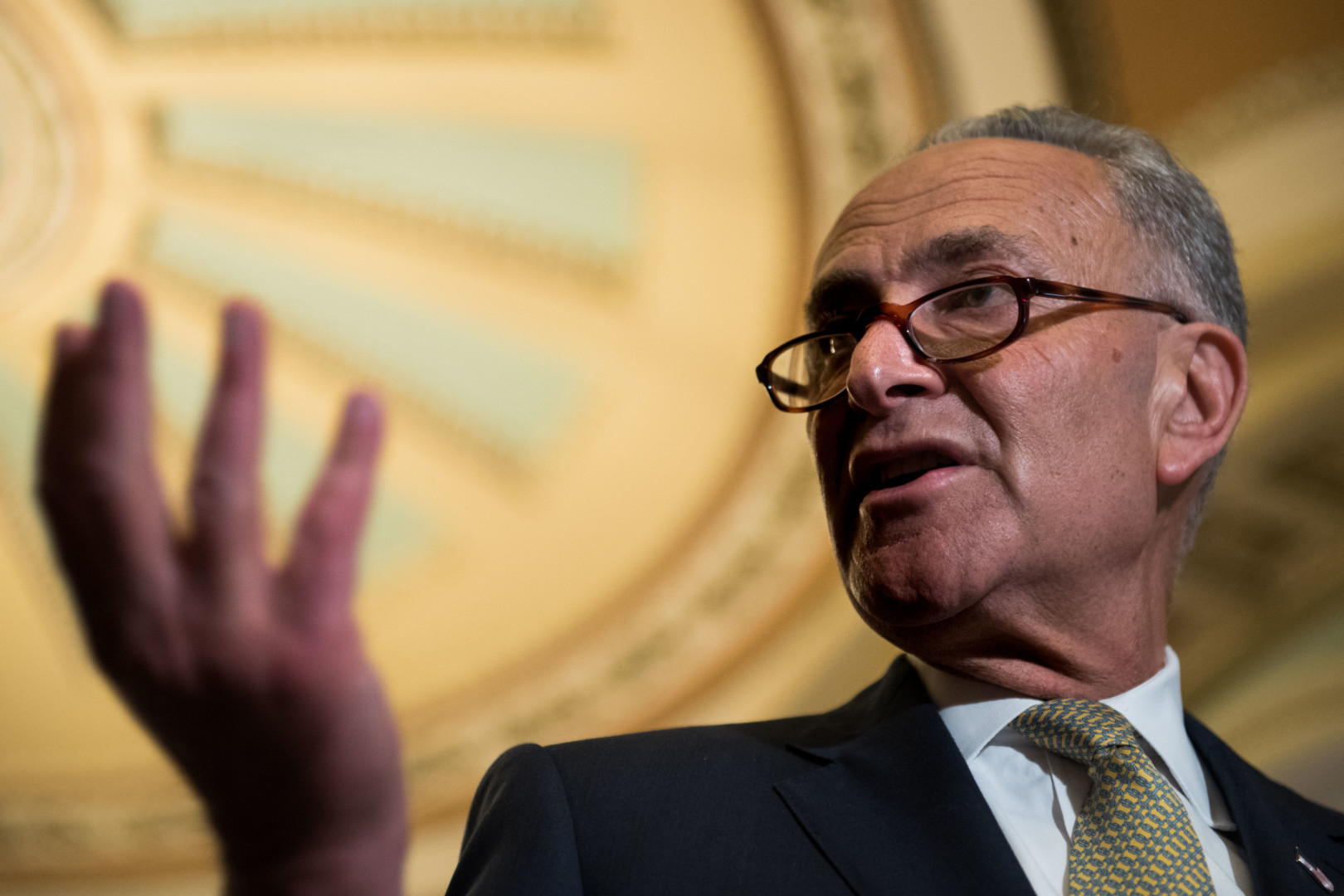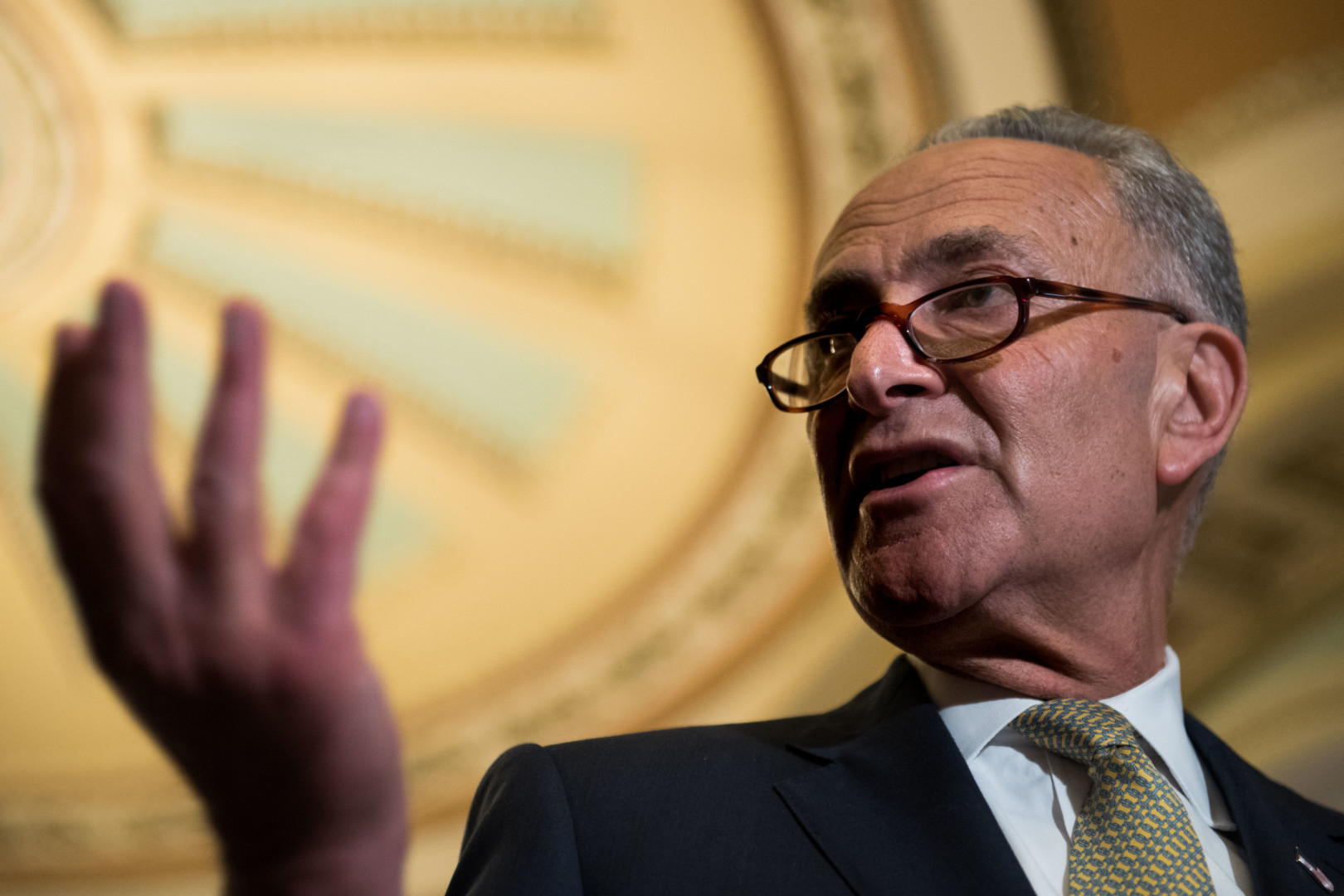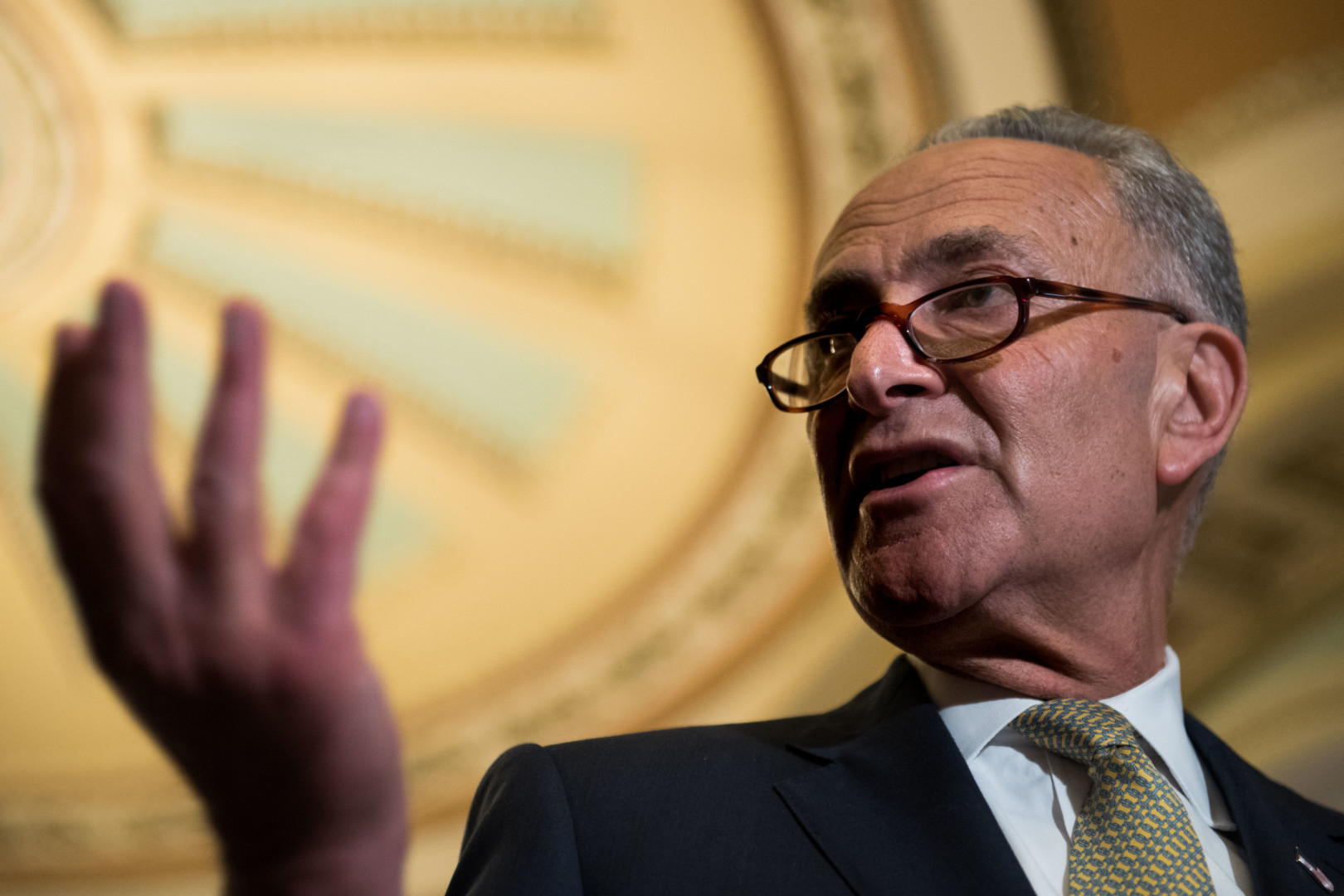 Democrats and their allies at labor unions are more or less daring President-elect Donald Trump to deliver early on economic promises that were "music to the ears" of liberals who have railed against the current foreign trade model and its effects on domestic employment.
Leading Senate Democrats and their allies said Thursday that they are hopeful that Trump will quickly address what some politicians see as Chinese currency manipulation. They also want Trump to follow through on his promise to impose a 35 percent tax on companies that outsource their jobs.
Trump's Cabinet picks so far, combined with his own history of outsourcing employment during his time in the private sector, has those same lawmakers and advocacy groups expressing wariness.
The left-leaning Center for American Progress on Thursday unveiled plans for an online tool that will track the number of jobs that are outsourced while Trump is president. The move is an effort to pressure Trump to break with Republican orthodoxy on economic issues like trade and work with Democrats by showing voters how he is keeping with campaign promises. The online tracker will launch when Trump officially becomes president.
"The president-elect campaigned against both parties' establishments," Sen. Chuck Schumer (D-N.Y.), the incoming leader of Senate Democrats, said at a Thursday press conference about the CAP tool. "He will fight us on issues where we disagree. We understand that. But, he should be prepared to fight the Republican establishment where they disagree with him."
Schumer said Trump and congressional Republicans are on "opposite sides" of the trade debate. He said Trump should "stare them down" by continuing to champion a rewrite of U.S. trade agreements and incentives to keep jobs in the United States.
For example, Schumer said Trump should begin breaking with Republicans this week by endorsing a rider on the Water Resources Development Act that would require government procurement of American-made steel. The House stripped that language from the bill, which passed Thursday and remains pending in the Senate. Trump has remained silent on the issue even though he spoke regularly about U.S. steel manufacturing on the campaign trail.
Schumer appeared with Sen. Gary Peters (D-Mich.), United Steelworkers President Leo Gerard and Center for American Progress President Neera Tanden.
Gerard said he is hopeful that Trump will take action early on in the administration to impose an exit tax or other countervailing measures against currency manipulation.
Gerard, whose union has claimed for years that China is manipulating its currency to the detriment of U.S. workers, said he would like to see something done to address the practice "tomorrow."
The Treasury Department has said China's currency, the renminbi, is undervalued but has not labeled it a currency manipulator, which would trigger bilateral negotiations. Undervalued currencies are controversial because they act as an effective subsidy for exports from a major manufacturing country like China.
Peters said that if Trump's economic policies are not successful, the outsourcing tool will show that. It is intended to counteract "photo-ops" like the deal to keep some Indiana-based manufacturing jobs at Carrier Corp.