Senior GOP Senators Are Happy With Mnuchin After Capitol Hill Meetings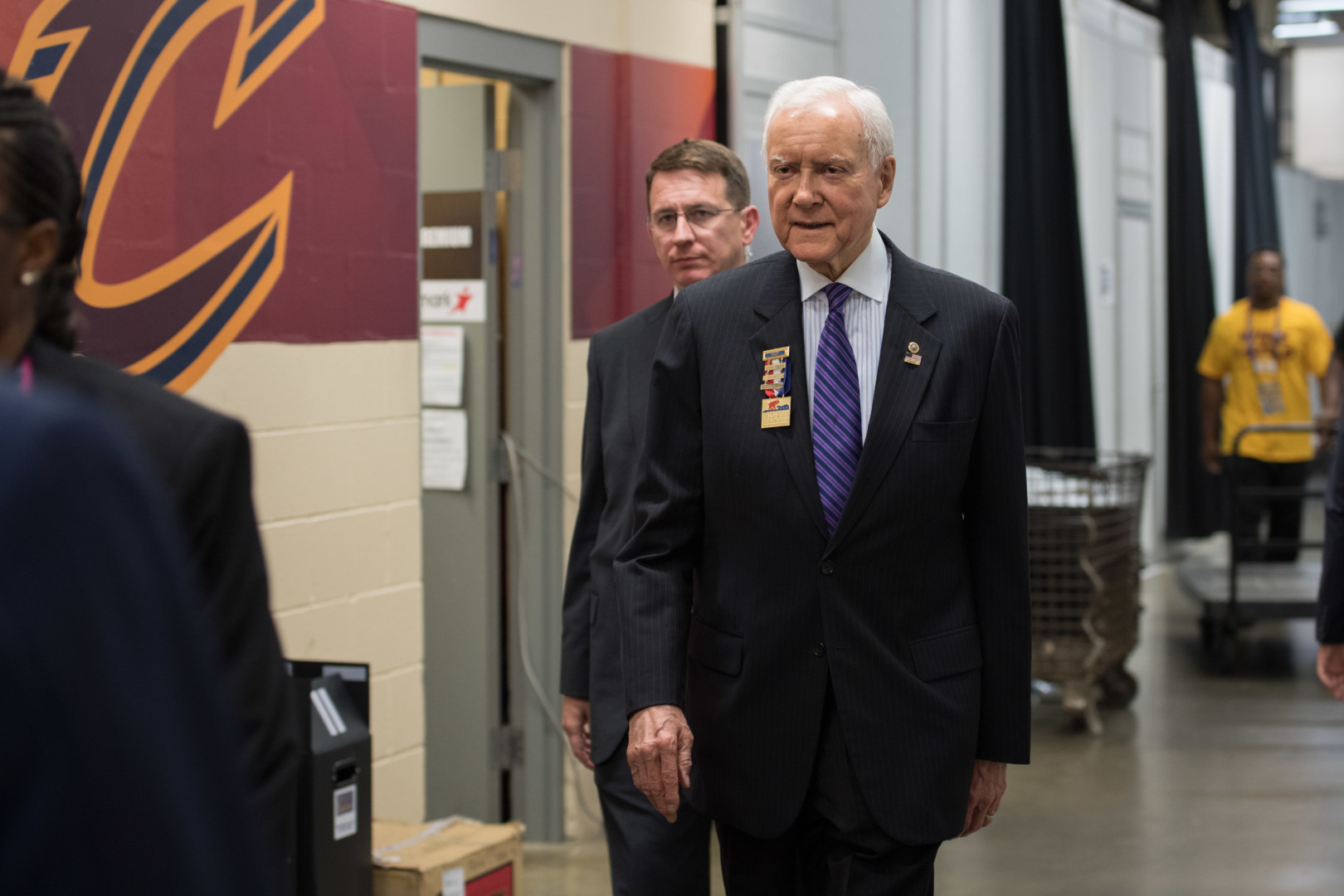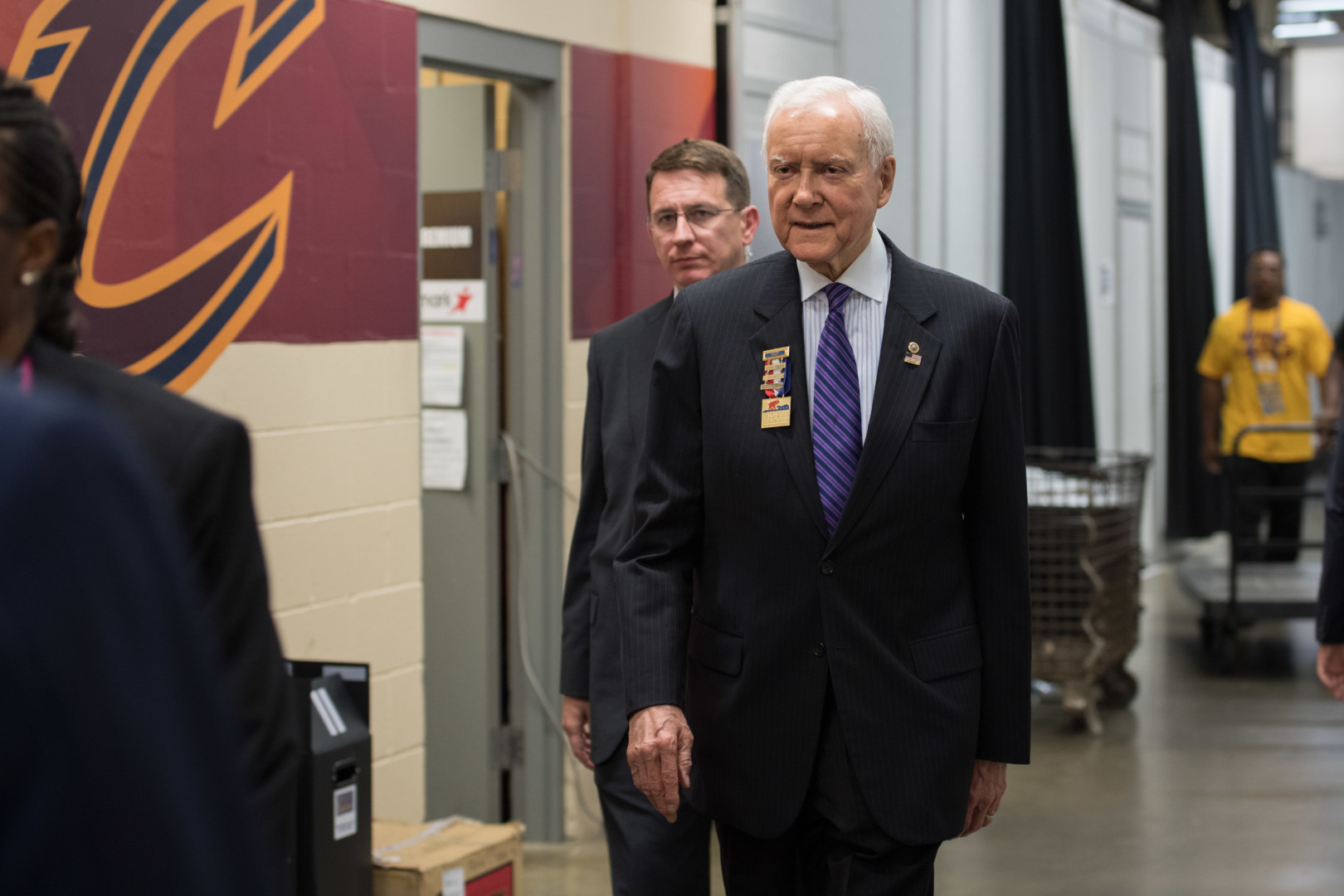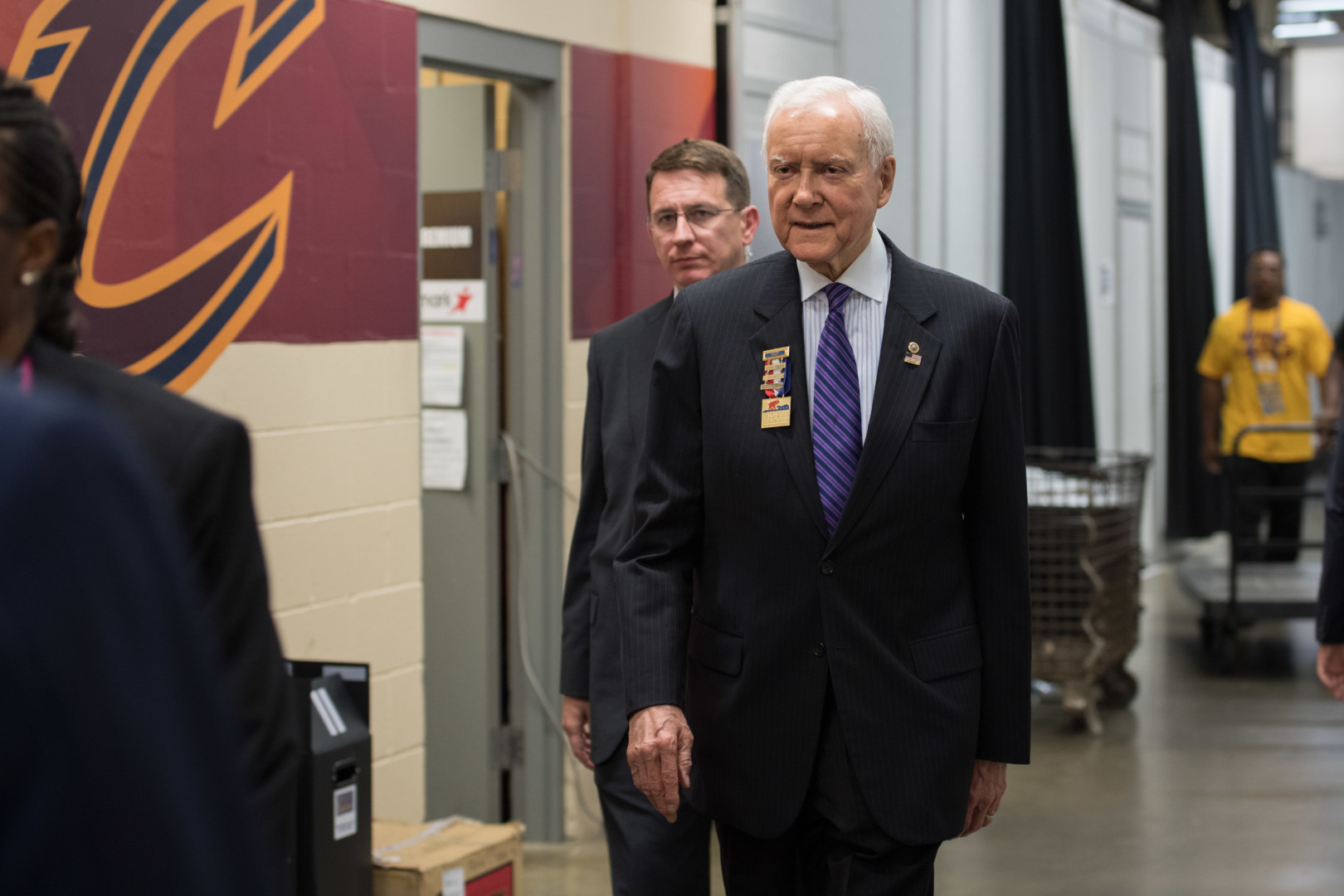 Senior Republican senators, including Finance Committee Chairman Orrin Hatch and Majority Leader Mitch McConnell, praised President-elect Donald Trump's decision to nominate Steven Mnuchin for Treasury secretary after meeting with the former Goldman Sachs executive this week.
Hatch, who has already praised Trump's choice, met with Mnuchin at his office in the Capitol on Thursday. Afterward, the Utah Republican said they had an "outstanding" meeting. When a reporter asked whether there were discussions about trade, Hatch replied, "Not much."
Hatch is a proponent of the Trans-Pacific Partnership trade deal that Trump criticized repeatedly on the campaign trail.
Hatch maintained his confidence about Trump's Treasury pick in a statement after today's meeting. "Through his private sector background, Steven will have to untangle the web of red tape found in our mammoth tax code and navigate a minefield of heavy-handed regulations that have stifled opportunity and growth," he said.
In his role as Finance Committee chairman, Hatch will be influential in the effort to confirm Mnuchin next year.
Mnuchin, who led Trump's campaign finance operation, has come under fire from progressive Democrats for his business background as a former executive at Goldman Sachs Group Inc., along with his leadership at OneWest Bank.
Top Senate Republicans like Hatch have stood by Mnuchin. Sen. Chuck Grassley (R-Iowa), a former Finance Committee chairman and now senior member of the panel, also met with Mnuchin on Thursday. He said before his meeting that he thought Trump made a strong choice.
"I think that he is a person that understands a lot about the financial and fiscal situation in the federal government and the private sector — well qualified for the position that he's been appointed to," Grassley told reporters.
McConnell met with Mnuchin on Tuesday. "Whether it is the urgent need for tax reform or wide-ranging regulatory relief, we will need someone like Steven working with both parties in Congress to make it happen," the Kentucky Republican said in a statement released that evening.