Connecticut Senators Want Trump's Help on Gun Control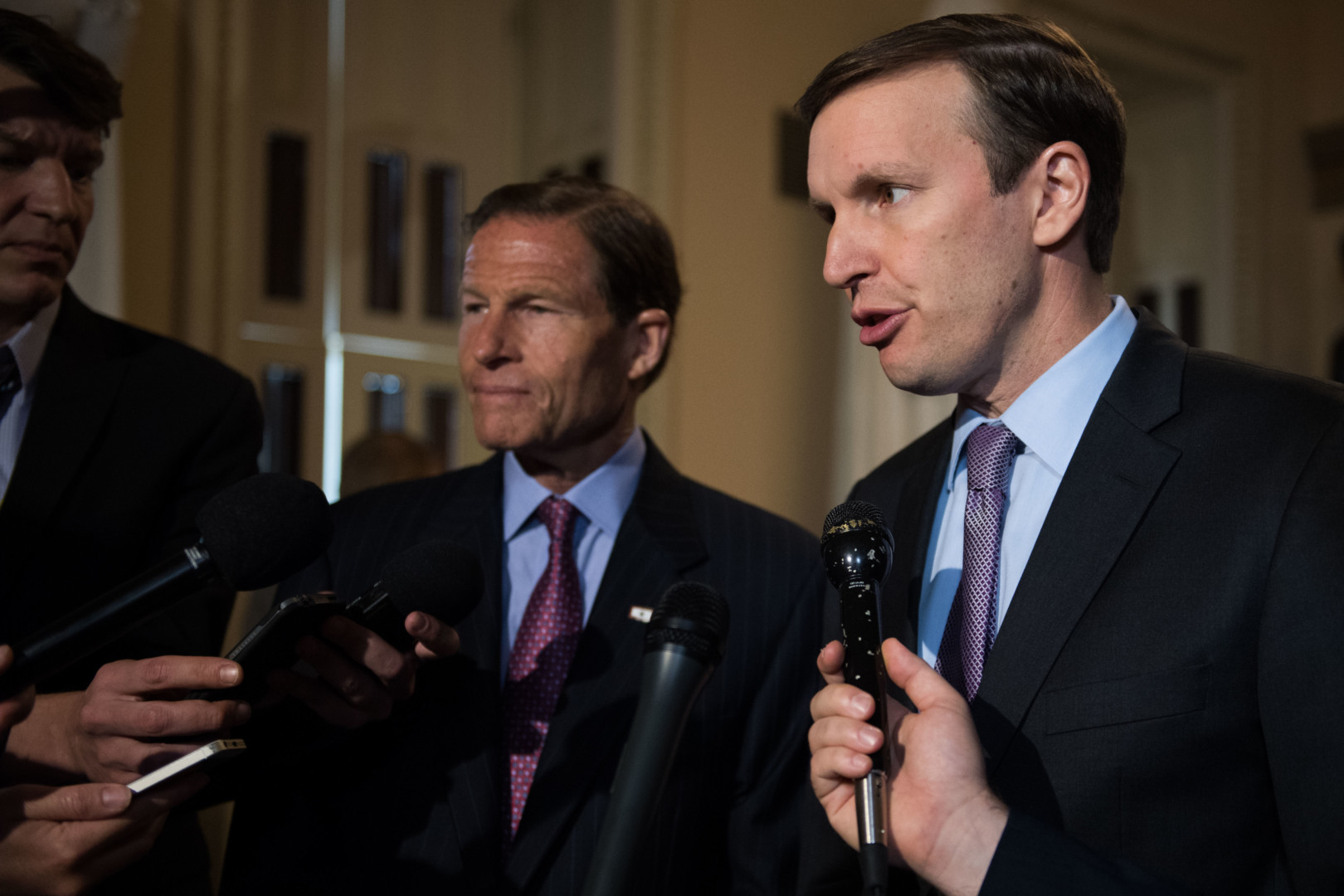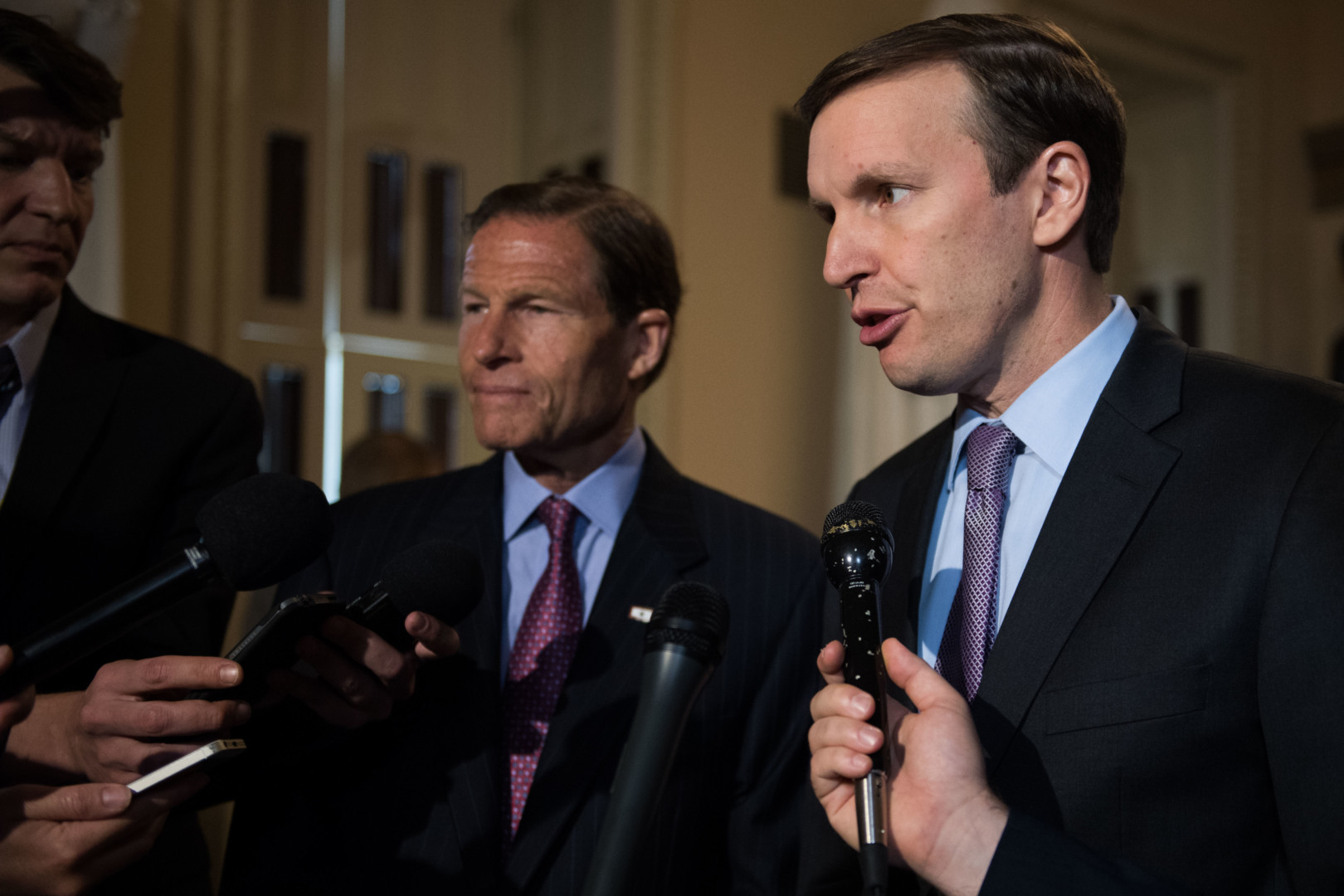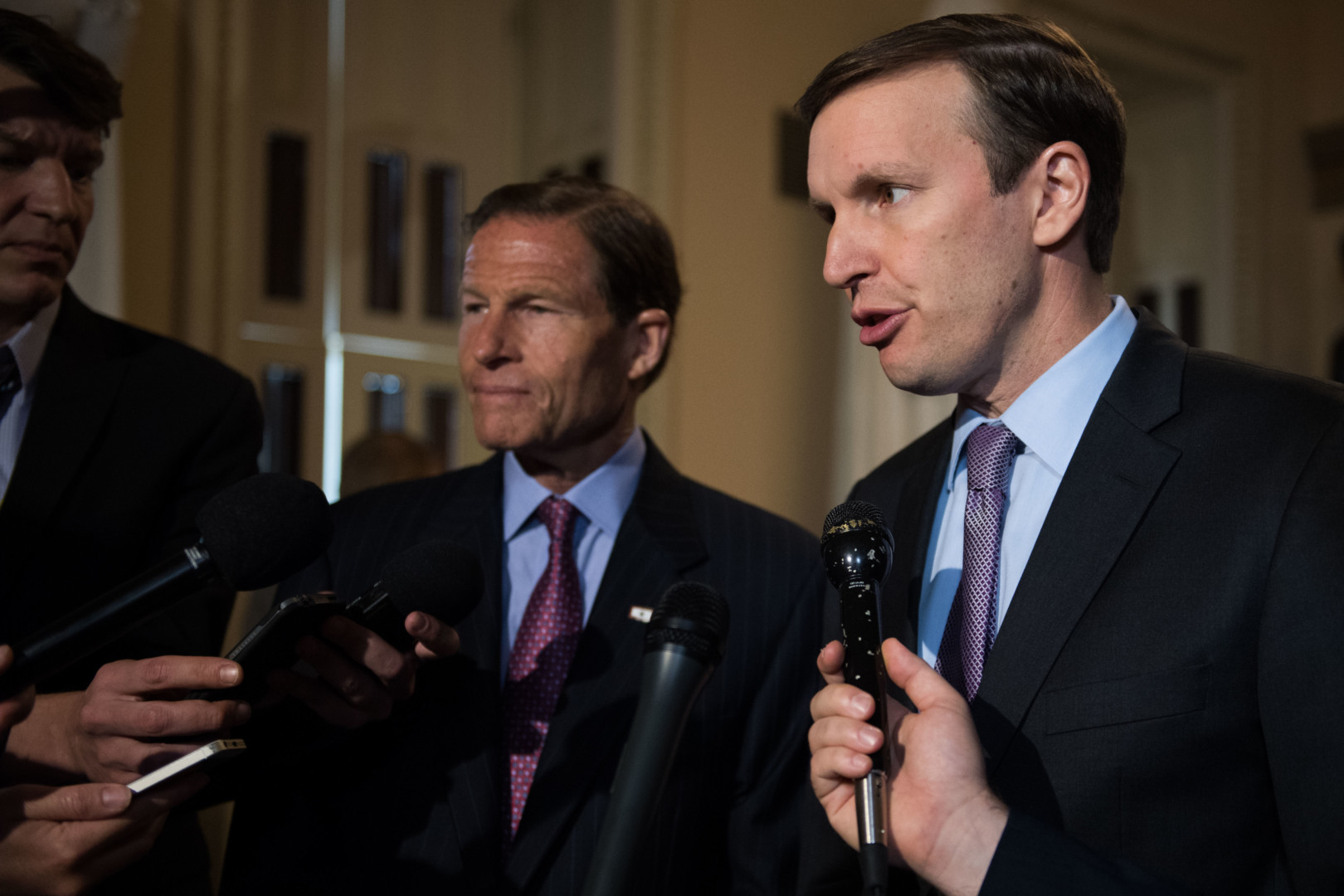 Senate Democrats are holding out hope that President-elect Donald Trump may be inclined to work with them on gun control legislation, in spite of his strong Second Amendment rhetoric from the campaign trail.
After holding a news conference Thursday to mark the fourth anniversary of the Newtown school shooting, Connecticut Sen. Chris Murphy told reporters there is a chance Trump could support "no fly, no buy" legislation designed to prevent suspected terrorists from purchasing firearms. A compromise measure in June came up eight votes short of advancing in the Senate following a shooting at an Orlando, Fla., LGBT nightclub that resulted in the deaths of 50 people.
"I think there's a small, declining chance that Trump might work with us on something like the terror-gap bill," Murphy told reporters. "I mean, nothing since the election tells us that he's interested in building bridges, but this is clearly an issue he flip-flopped on. I mean, he used to be strongly in favor of banning assault weapons."
At the first presidential debate, Trump agreed with Democratic rival Hillary Clinton that people barred from flying on airplanes should not be able to buy a gun.
The biggest obstacle for gun control efforts, Murphy said, is that Trump will cave to the National Rifle Association, which backed Trump's presidential bid, to roll back gun control regulations on the national level.
"I think first and foremost we have to play defense here," Murphy said. "The NRA is clearly going to make a big ask about Donald Trump in early 2017."
Trump's transition team did not immediately respond to a request for comment.
Connecticut Sen. Richard Blumenthal, Murphy's senior colleague who also spoke at the event, sought to appeal to Trump on a different level, telling reporters that if the president-elect were to back gun control, it would be a boon for his legacy. Blumenthal compared action on gun control to President Richard Nixon normalizing relations with China.
"Nixon was the ultimate cold warrior who chose to go to China, which was completely counterintuitive, and he made history, and it's one of the accomplishments that is part of his positive legacy," Blumenthal said. "Donald Trump has the same opportunity to make America safe again."