Tom Perez Enters Race to Lead DNC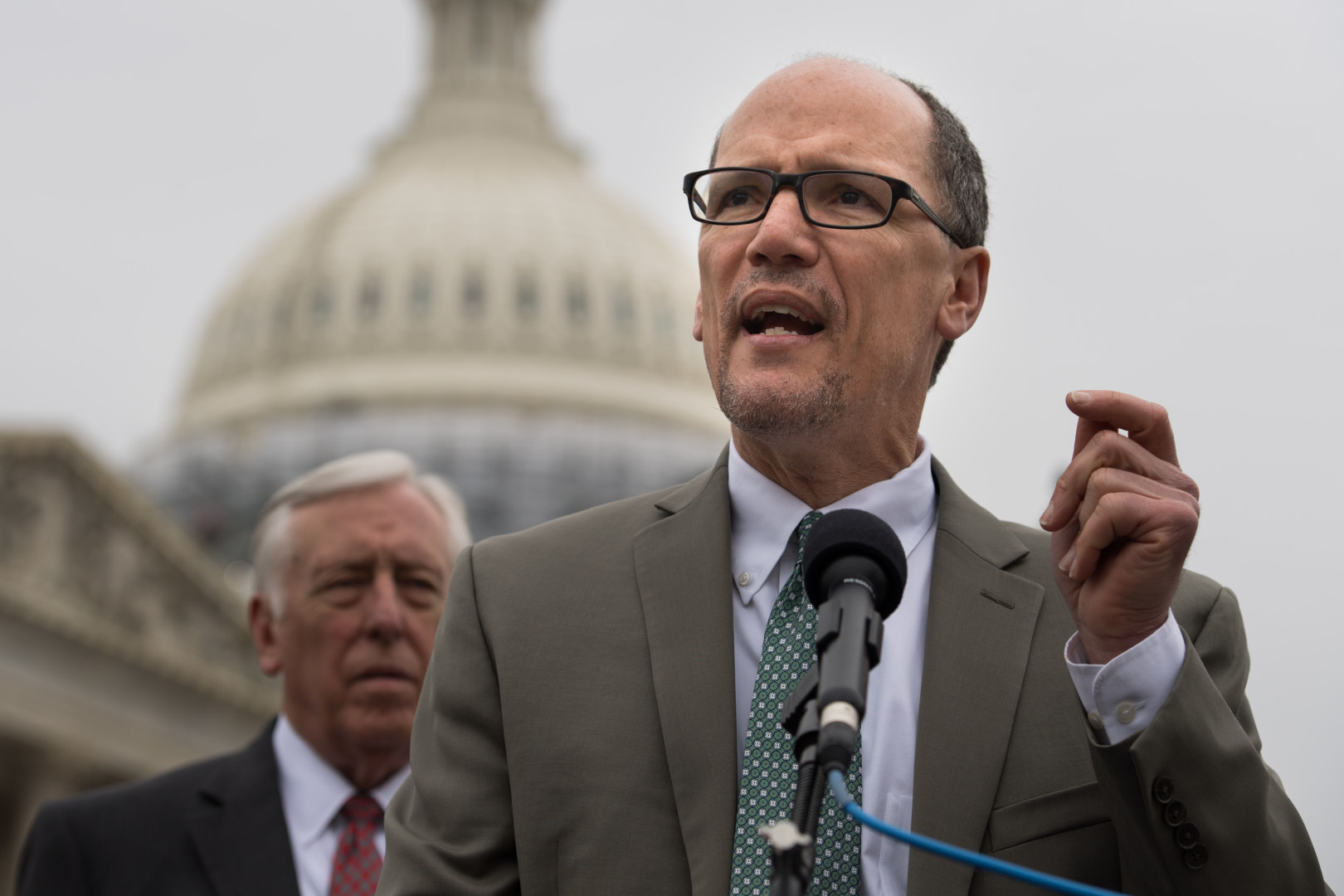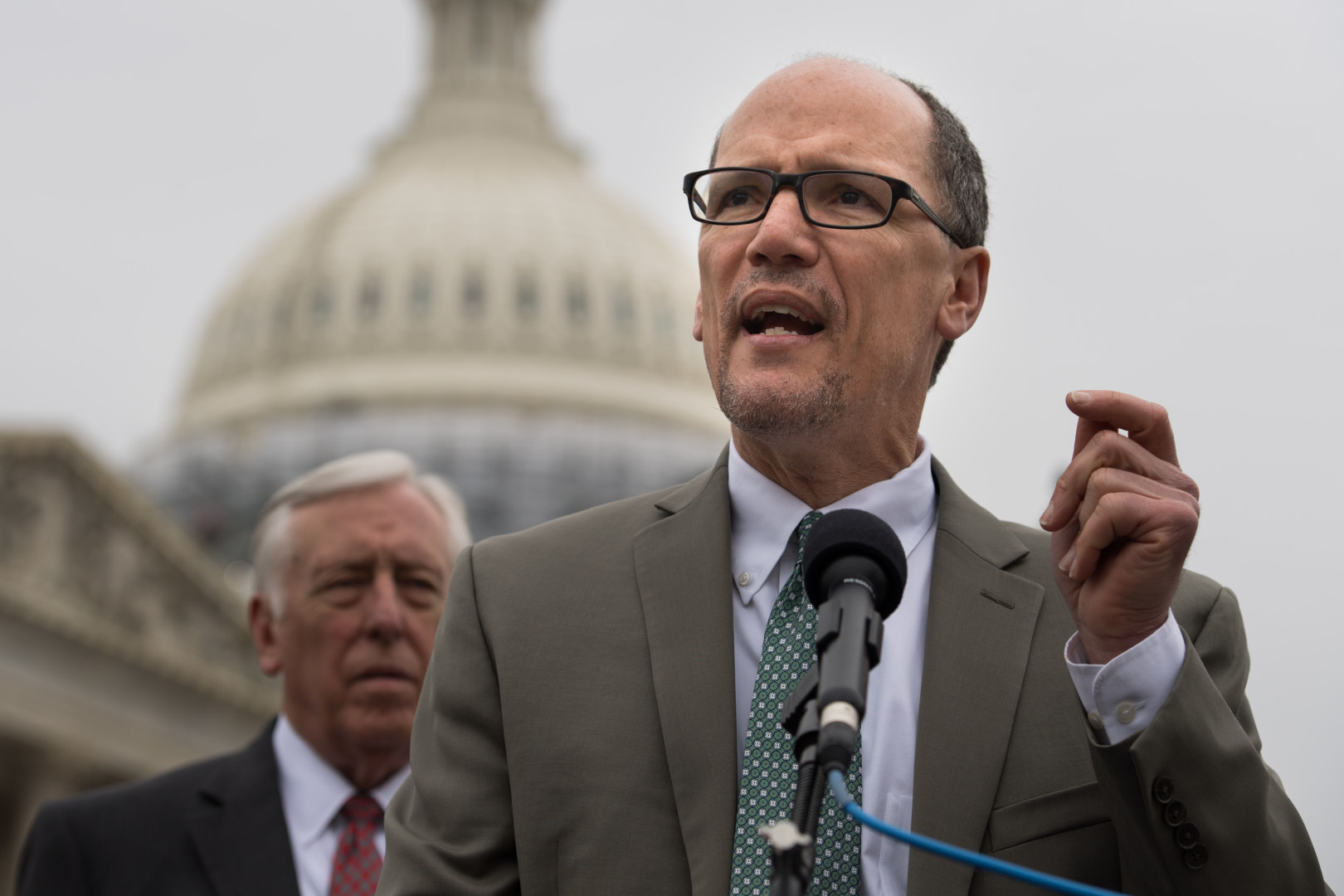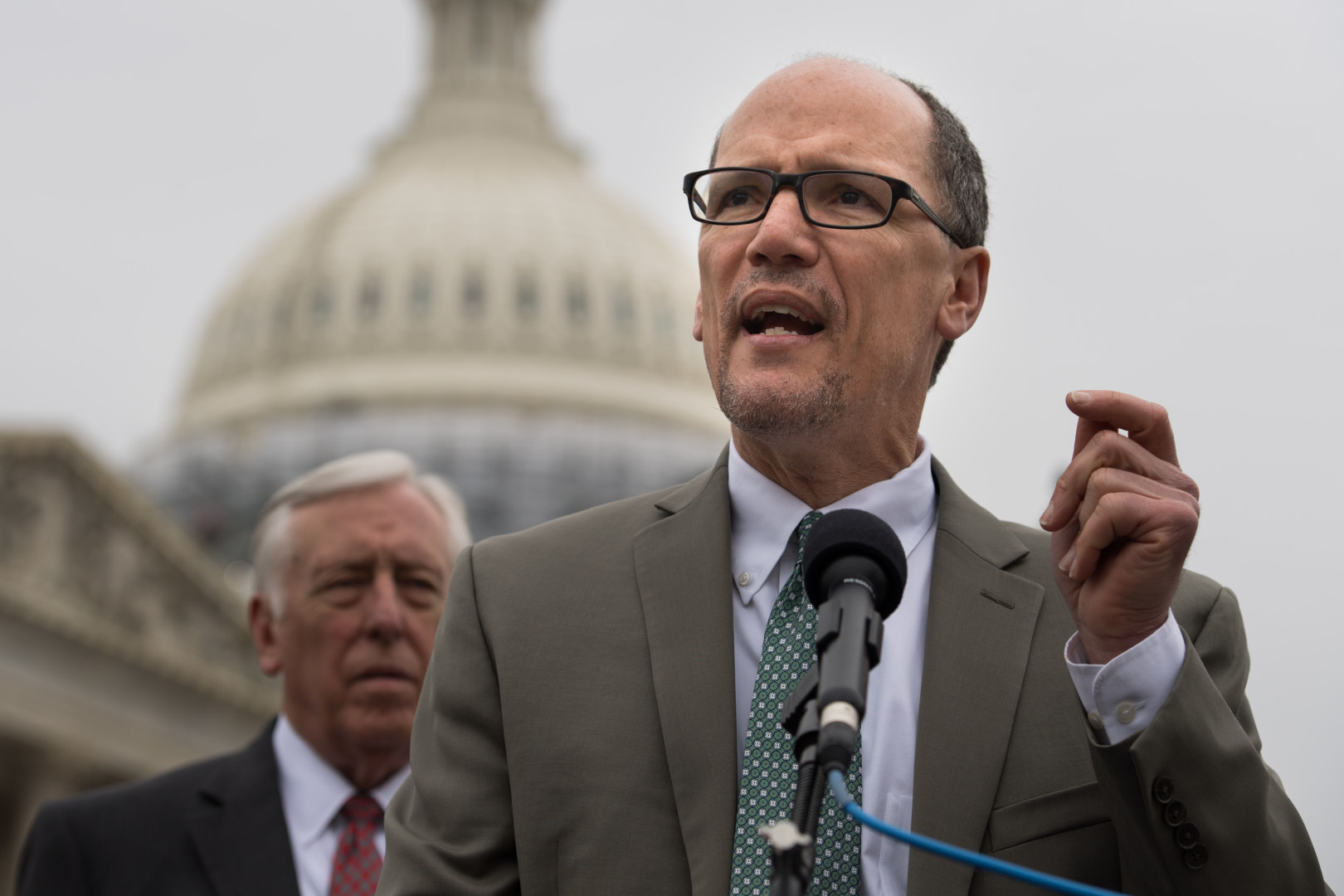 Labor Secretary Tom Perez on Thursday said he will enter the race for Democratic National Committee chairman.
In a Mic post, the former civil rights lawyer who joined the Obama administration in 2013 said the next party chairman needs to present voters with an "alternative, optimistic vision" to the Republican Party.
"Now more than ever, I believe we need a full-time chair who can inspire people, grow our party and speak to its broad tent," he wrote. "We need a chair with the leadership and management experience to protect the progress we've made and keep us moving forward."
Perez marks the highest-profile challenger to Congressional Progressive Caucus Chairman Keith Ellison (D-Minn.). In a news release responding to Perez's entrance into the race, Ellison pointed to his own support from Lee Saunders, president of the American Federation of State, County and Municipal Employees.
Ellison, who has said he will leave his seat in Congress if elected to lead the DNC, already has the support of several lawmakers, including incoming Senate Minority Leader Chuck Schumer (N.Y.) and Sen. Bernie Sanders (I-Vt.), whom he backed in the 2016 Democratic presidential primary.
Along with Ellison and Perez, New Hampshire Democratic Party Chairman Raymond Buckley and South Carolina Democratic Party Chairman Jamie Harrison are also in the running.
Obama has not endorsed anyone in the race.
Perez's entry will likely please Maryland's Republican Gov. Larry Hogan. Perez served as a labor secretary under former Maryland Gov. Martin O'Malley and was considered a possible contender to challenge Hogan, a popular incumbent, in 2018.
On Thursday, the DNC announced a series of candidate forums ahead of a full meeting in Atlanta in February, when the vote will occur.