McCain: 'We'll Keep Trying' to Form Select Panel to Probe Russian Hacking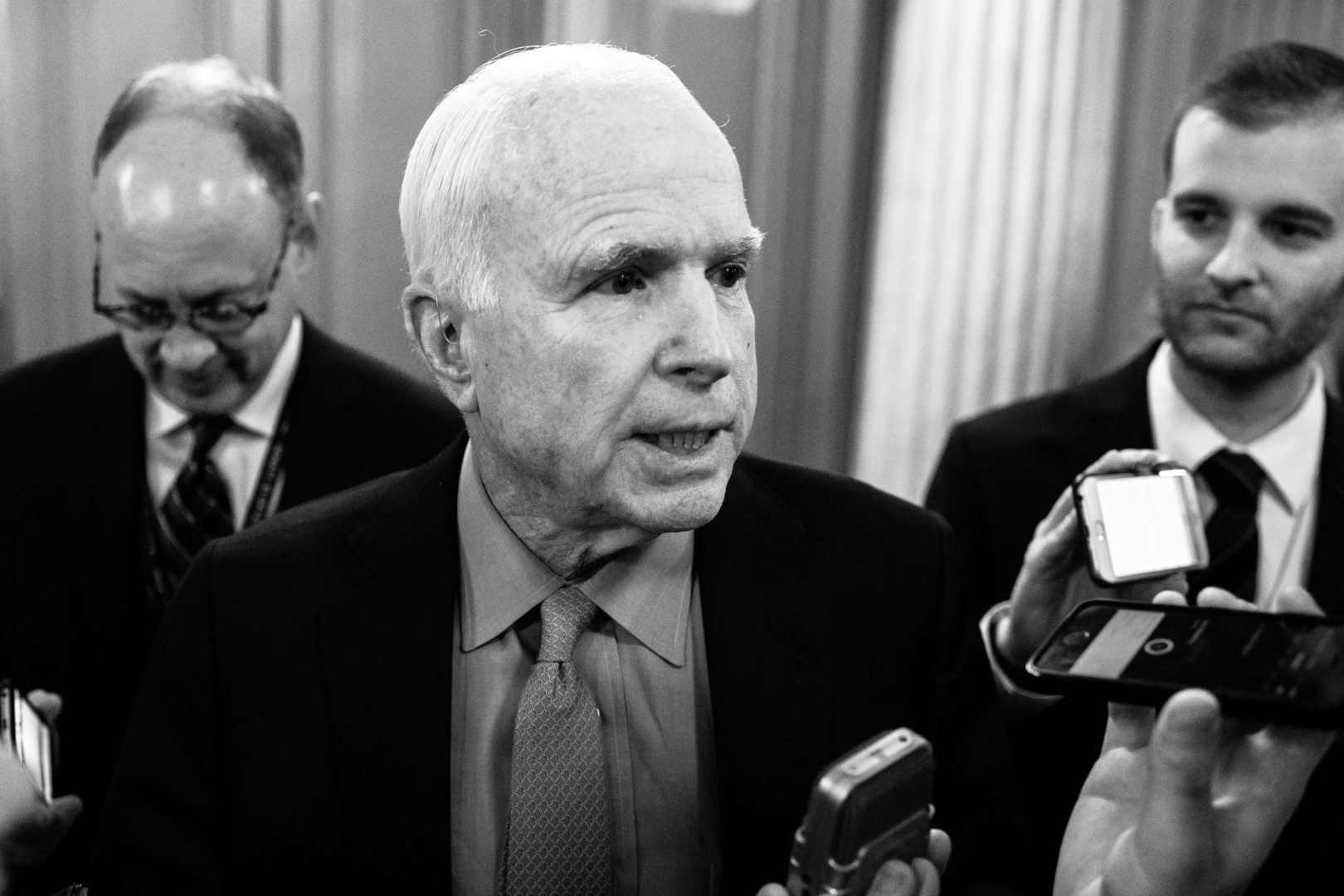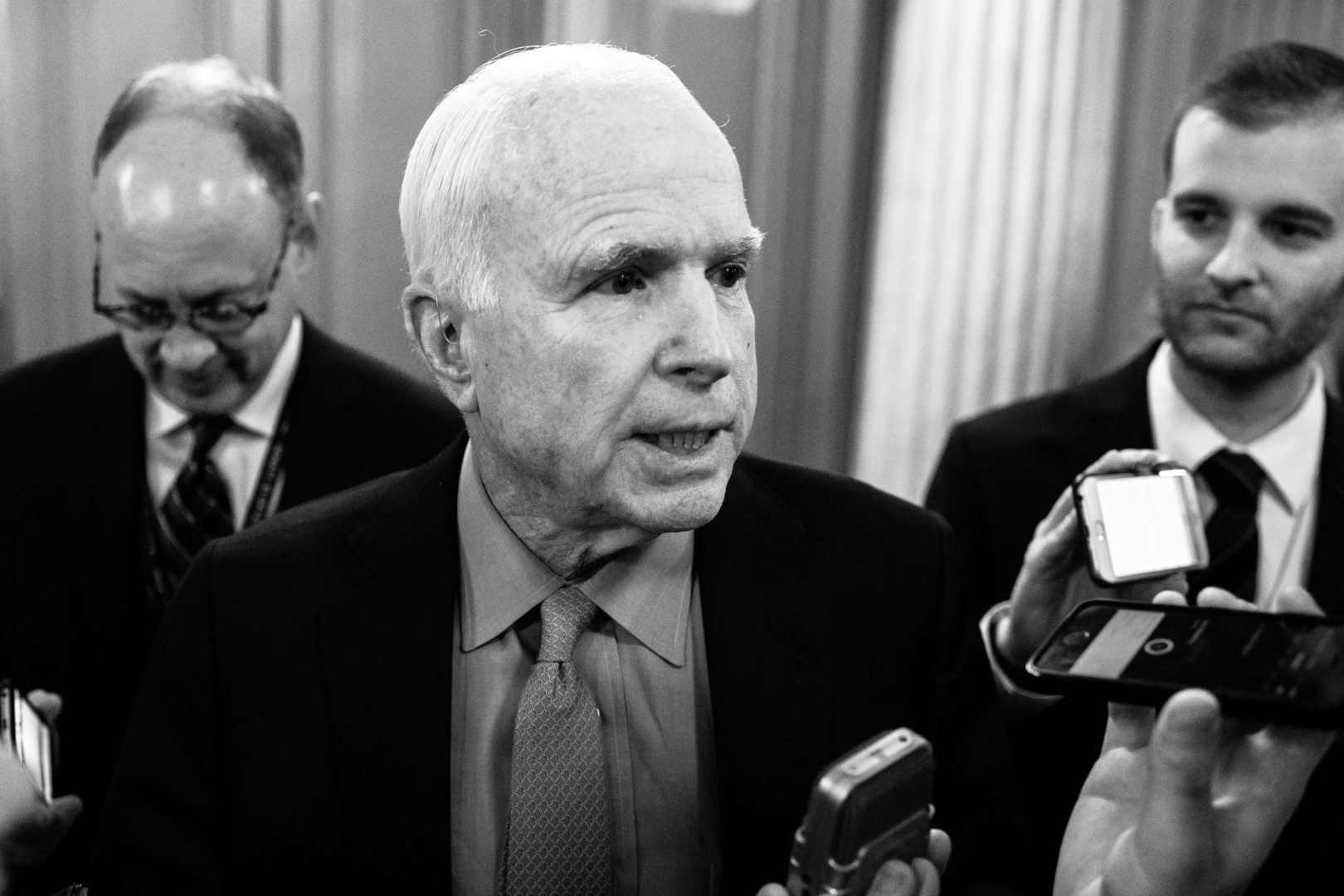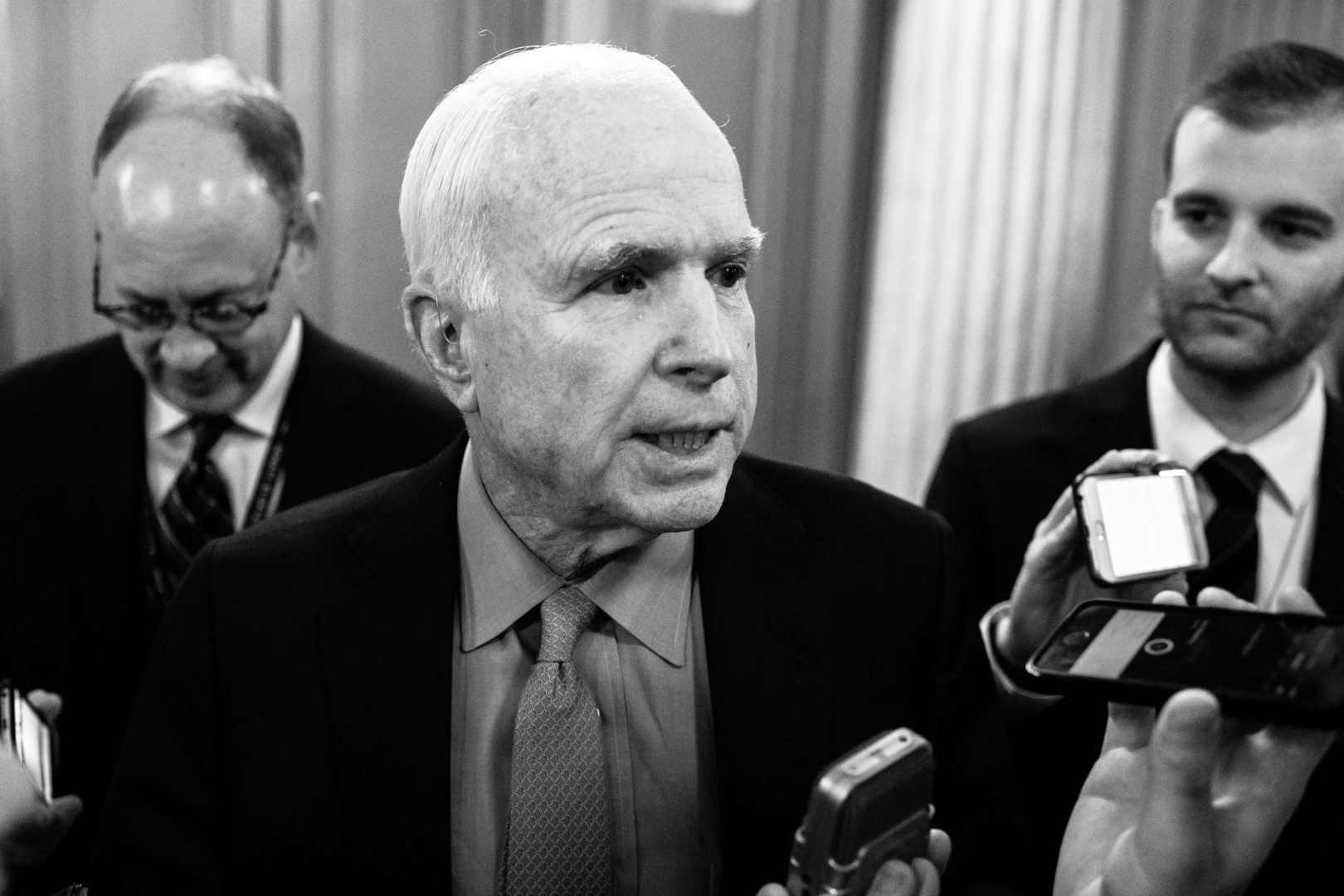 Sen. John McCain isn't abandoning efforts to form a special committee to investigate Russia's involvement in a hacking campaign that intelligence officials say was intended to influence the 2016 U.S. presidential election.
"Well, we'll keep trying," the Arizona Republican said in a brief interview Tuesday. "I mean nobody wanted a 9/11 commission, and Joe Lieberman and I pushed it, and that became reality."
McCain and former Sen. Joe Lieberman (D-Conn.) were behind the push to create the 9/11 Commission, formally known as National Commission on Terrorist Attacks Upon the United States, that investigated the circumstances surrounding the terrorist attack on Sept. 11, 2001, and other threats to the U.S.
McCain, who is chairman of the Senate Armed Services Committee, has the support of Republican leaders to probe Russia's activities through existing congressional bodies. But he has not been able to get Senate Majority Leader Mitch McConnell's blessing to form a special committee to spearhead the investigation.
In an interview with CNN on Tuesday, McCain suggested that the failure to get McConnell (R-Ky.) on board could kill any efforts to form a select, bipartisan committee.
"Without the support of leadership, then I would imagine it won't" move forward, McCain said. "But we'll move ahead in the Armed Services Committee, and I'm sure other committees will."
McConnell told reporters at a press conference on Dec. 12 that he supports bipartisan investigations by the Senate Intelligence and Armed Services committees into Russia's interference in the election through politically motivated hacks. "We're going to follow the regular order," McConnell said. "It's an important subject, and we intend to review it on a bipartisan basis."
When asked Tuesday whether the Kentucky Republican has changed his mind about the formation of a special committee, a spokesman for McConnell referred to his Dec. 12 remarks.
A lot has happened since then. The Department of Homeland Security, the Office of the Director of National Intelligence and the Federal Bureau of Investigation expounded on their prior accusations of Russian hacking into political organizations and individuals. They labeled the breaches as part of "a decade-long campaign of cyber-enabled operations directed at the U.S. Government and its citizens" in a Dec. 29 statement.
That statement came the same day that the DHS and the FBI released a joint report detailing the "tools and infrastructure" that Russian civilian and military intelligence services used to hack into networks as part of a larger effort to meddle in the 2016 election. The White House that day announced several punitive executive actions, including new economic sanctions against nine Russian entities and the ejection of 35 government officials.