McConnell: Americans Won't 'Tolerate' SCOTUS Blockade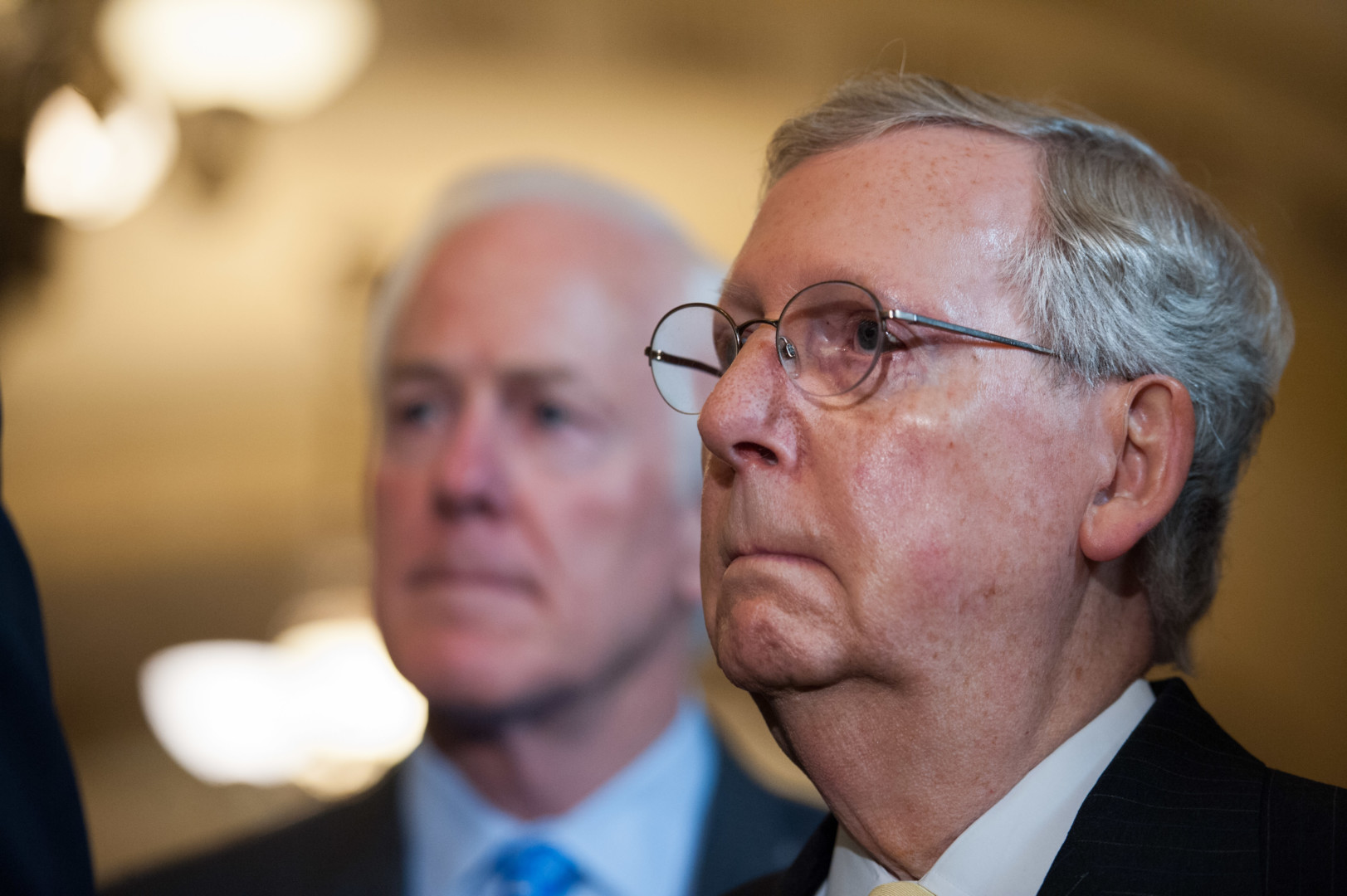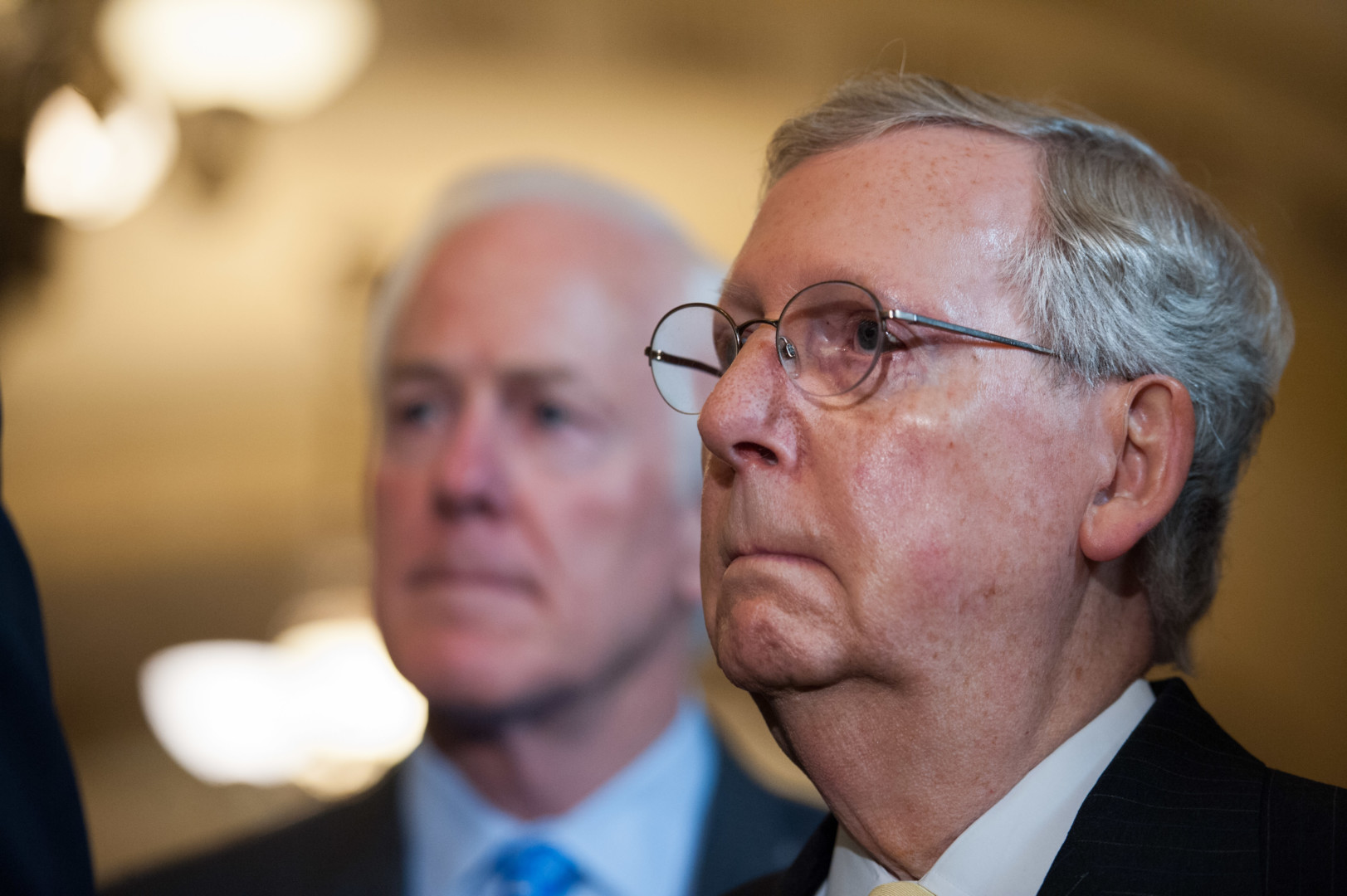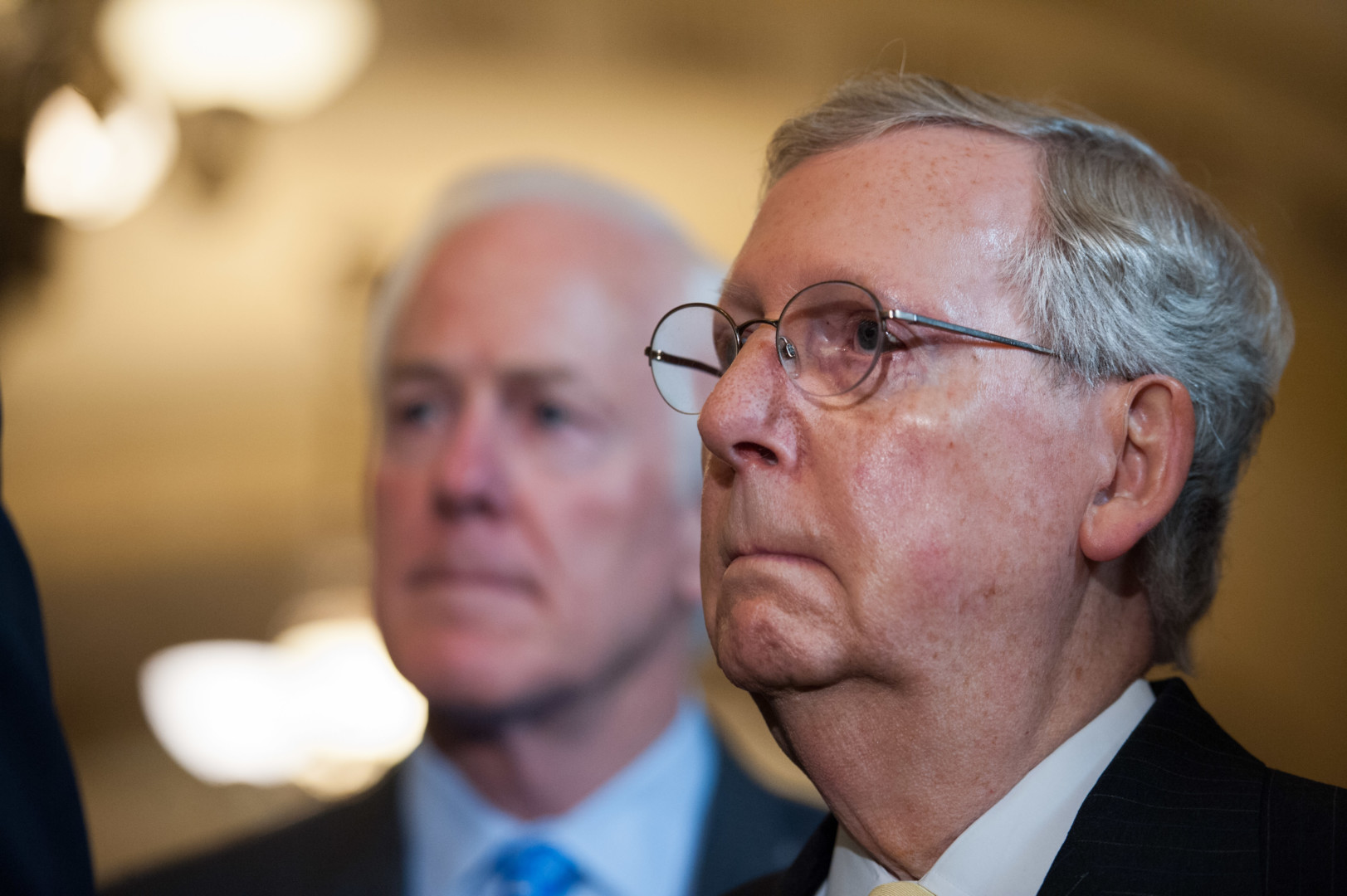 Senate Majority Leader Mitch McConnell on Wednesday scoffed at his counterpart's threat to block President-elect Donald Trump's yet-to-be-named Supreme Court nominee.
A day after Senate Minority Leader Chuck Schumer said on MSNBC that Democrats would only accept a "mainstream" nominee, McConnell said the New York Democrat "announced yesterday that their goal was to apparently never fill the Supreme Court."
"That's kind of an expansion of the Biden rule," the Kentucky Republican said, referring to then-Sen. Joe Biden's (D-Del.) pledge in 1992 to block any of President George H.W. Bush's Supreme Court nominees because it was a presidential election year. Although no vacancy arose that year and the pledge went unfulfilled, Senate Republicans pointed to Biden's comments as justification for their refusal to consider Judge Merrick Garland, President Barack Obama's nominee to replace Justice Antonin Scalia in 2016.
"I think that's something the American people will not tolerate and we'll be looking forward to receiving a Supreme Court nomination and moving forward on it," McConnell added.
Speaking at the Capitol shortly after McConnell, Schumer repeated his pledge but declined to say whether any of the names Trump has mentioned pass muster. During the presidential campaign, Trump released names of possible nominees, compiled with the help of conservative groups such as the Heritage Foundation.
When Senate Republicans opposed to hold confirmation hearings for Garland, Schumer was one of their fiercest critics. Asked if he was showing similar obstruction to the Senate Republicans of 2016, he said, "absolutely not."
"We will oppose nominees out of the mainstream. Period," he added.
Speaking earlier in the day, Vice President-elect Mike Pence said Trump would name his pick for the Supreme Court "soon."
If Senate Democrats keep up their resistance to all of Trump's SCOTUS nominees, it could force McConnell to change the chamber's rules, removing the 60-vote filibuster threshold required for consideration of Supreme Court hopefuls. In late 2013, then-Senate Majority Leader Harry Reid (D-Nev.) changed the chamber's rules to remove the filibuster for all judicial nominations except for those of the Supreme Court, a move Senate Republicans protested at the time.
In his farewell address on the Senate floor last month, Reid warned that the filibuster's future in the chamber was imperiled.