Thune Plans 'Step-by-Step' Comms Act Rewrite in New Congress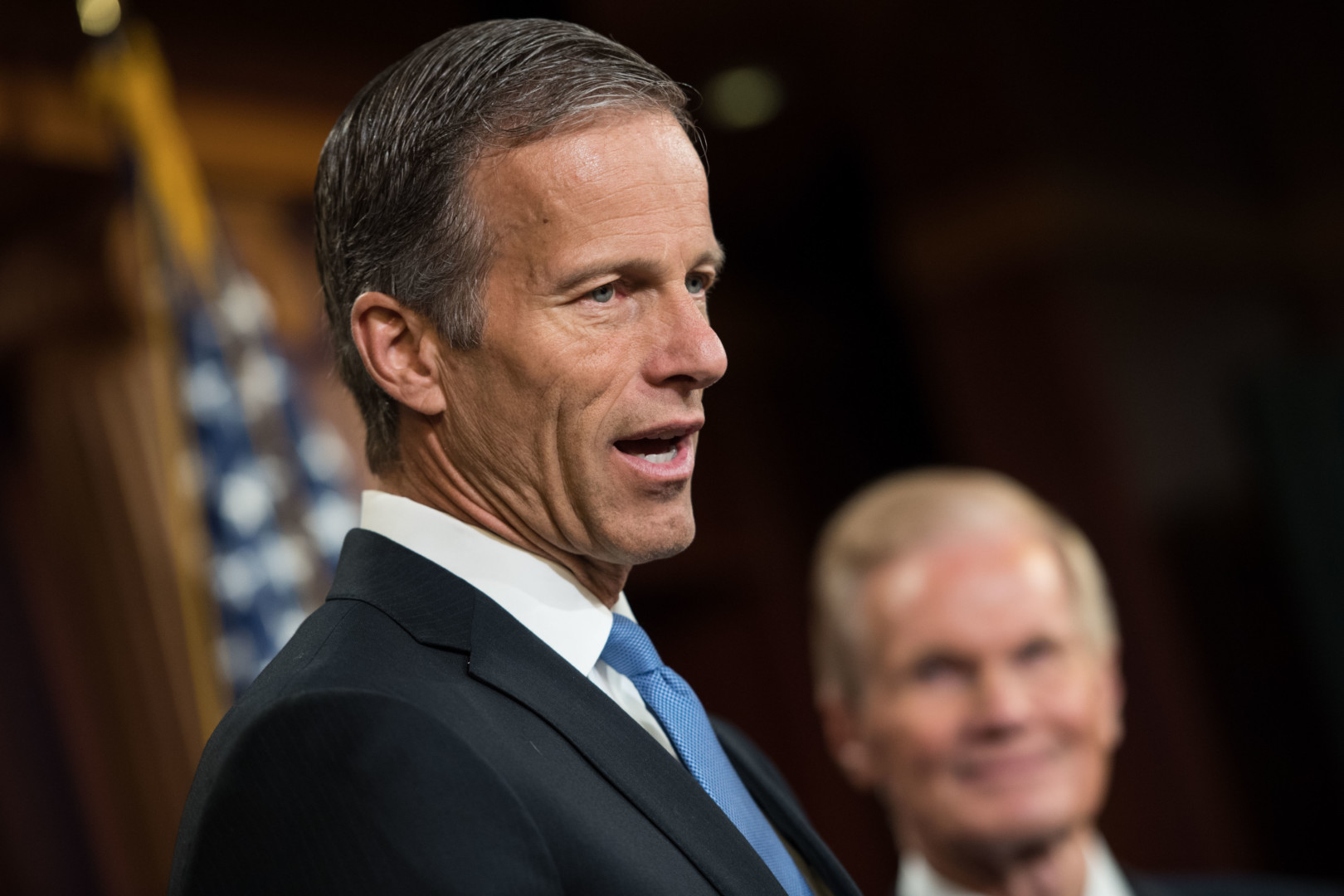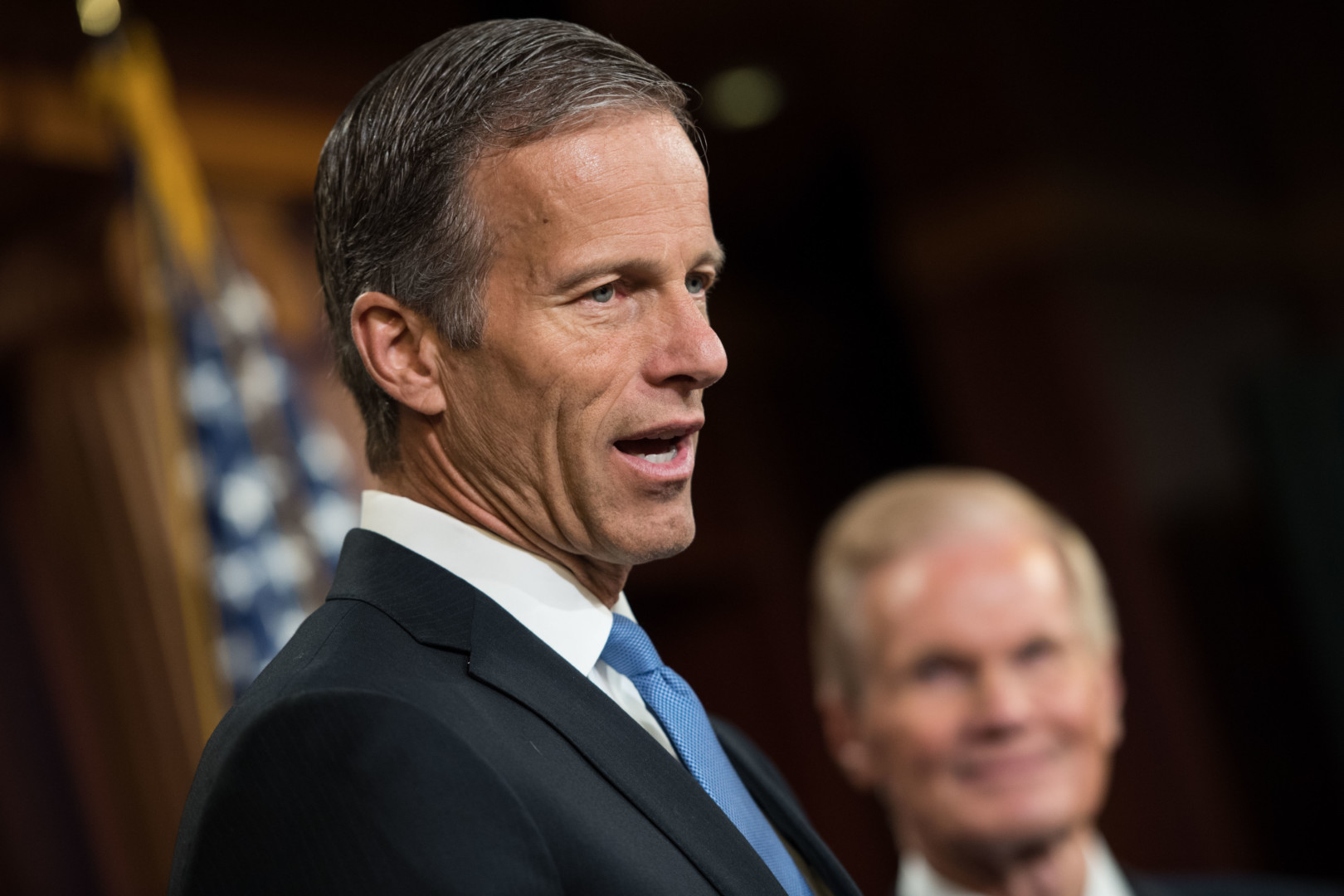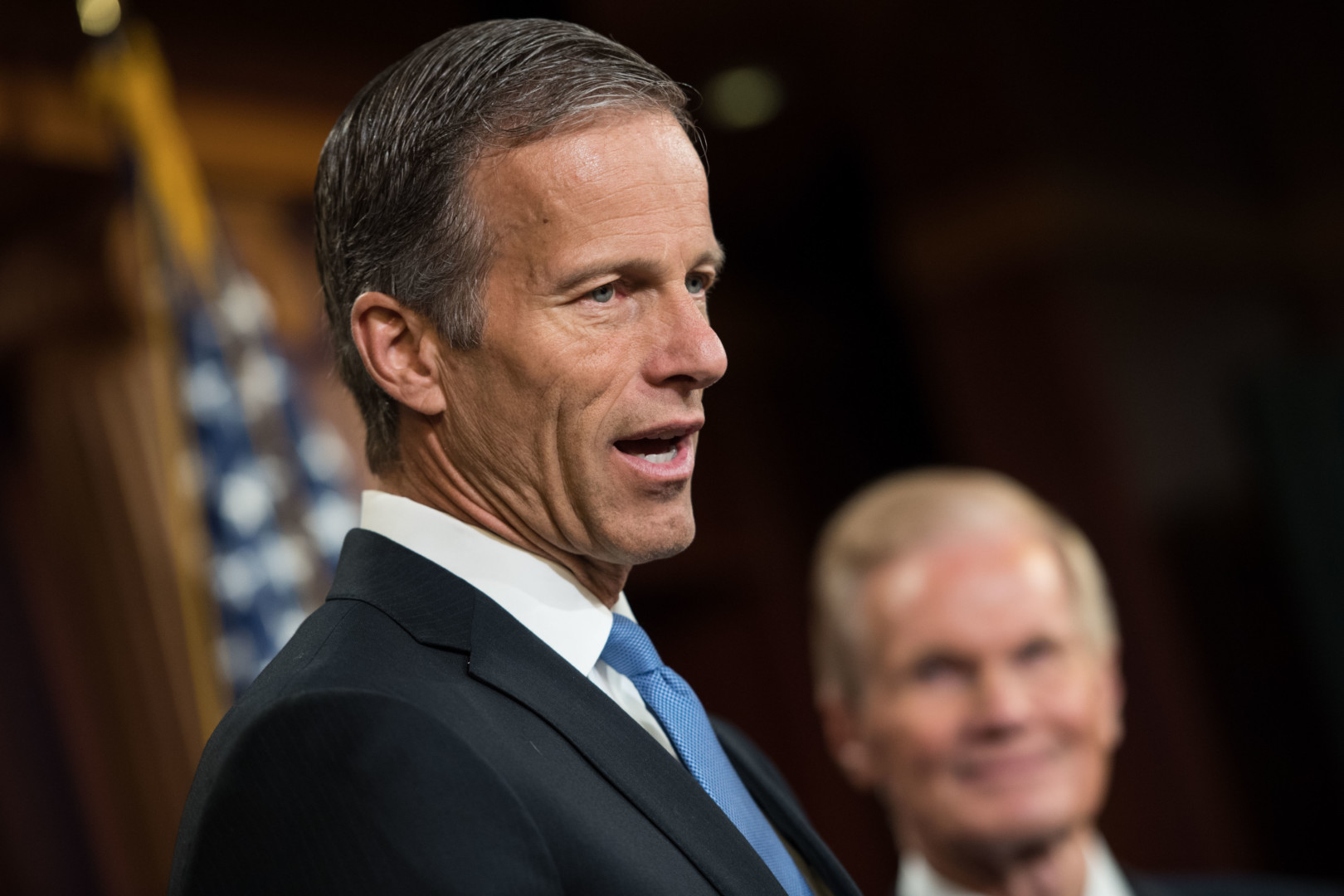 Senate Commerce Committee Chairman John Thune (R-S.D.) said Wednesday that he plans to adjust key portions of the Communications Act this year, but he stressed that his committee would likely take a piecemeal approach to the effort rather than attempt a full-scale rewrite.
"It's time to update the law," Thune told reporters. "It would be hard to do it in a comprehensive way, but if we could take features of it and kind of do it step-by-step, that might be a way of getting it done."
Thune added that his committee is looking at multiple options and hopes to coordinate with both House Republicans and the new GOP-led Federal Communications Commission on the rewrite.
In an email sent to Morning Consult on Wednesday, Commerce Committee spokeswoman Lauren Hammond said Thune considers his reintroduction of the MOBILE NOW bill on Tuesday, along with other bills the committee moved in the last Congress, as potential starting points for reform. The MOBILE NOW bill is intended to free up airwave licenses for use in the private sector.
Another measure that could be on the agenda, which the committee approved last April, is a bill to reauthorize the Federal Communications Commission. The measure stalled in the full Senate last year.
Hammond said Thune intends to consult with other committee members before announcing any additional steps to rewrite the Communications Act.
The Communications Act was last updated in 1996, when internet usage was sparse and major technology companies were in their infancy or not yet created.
For several years, congressional Republicans have sought to rewrite the law in a manner that acknowledges the changes driven by the dramatic rise of the internet.
In January 2014, then-chairman of the House Energy and Commerce Committee Fred Upton (R-Mich.) and then-chairman of the panel's Communications and Technology Subcommittee Greg Walden (R-Ore.) released a white paper outlining proposed broad changes to the act. Walden is now chairman of the Energy and Commerce Committee. Upton still sits on the panel, but he stepped down as chairman because of term limits.
In January 2015, Thune's and Upton's committees released draft legislation to provide a framework for an updated Communications Act. Key provisions included assurance that there be legislation, rather than just regulations, for any new net neutrality protections as well as new requirements for network transparency.
The draft also sought to limit the FCC's authority to regulate the internet by providing that broadband be classified as information service and not as a common carrier. The FCC's controversial 2015 net neutrality rule classified the internet as a common carrier.
Correction
An earlier version of this story incorrectly stated the full name of the Federal Communications Commission.