Clapper: Russian Government Pushed 'Fake News' in 'Multifaceted Campaign'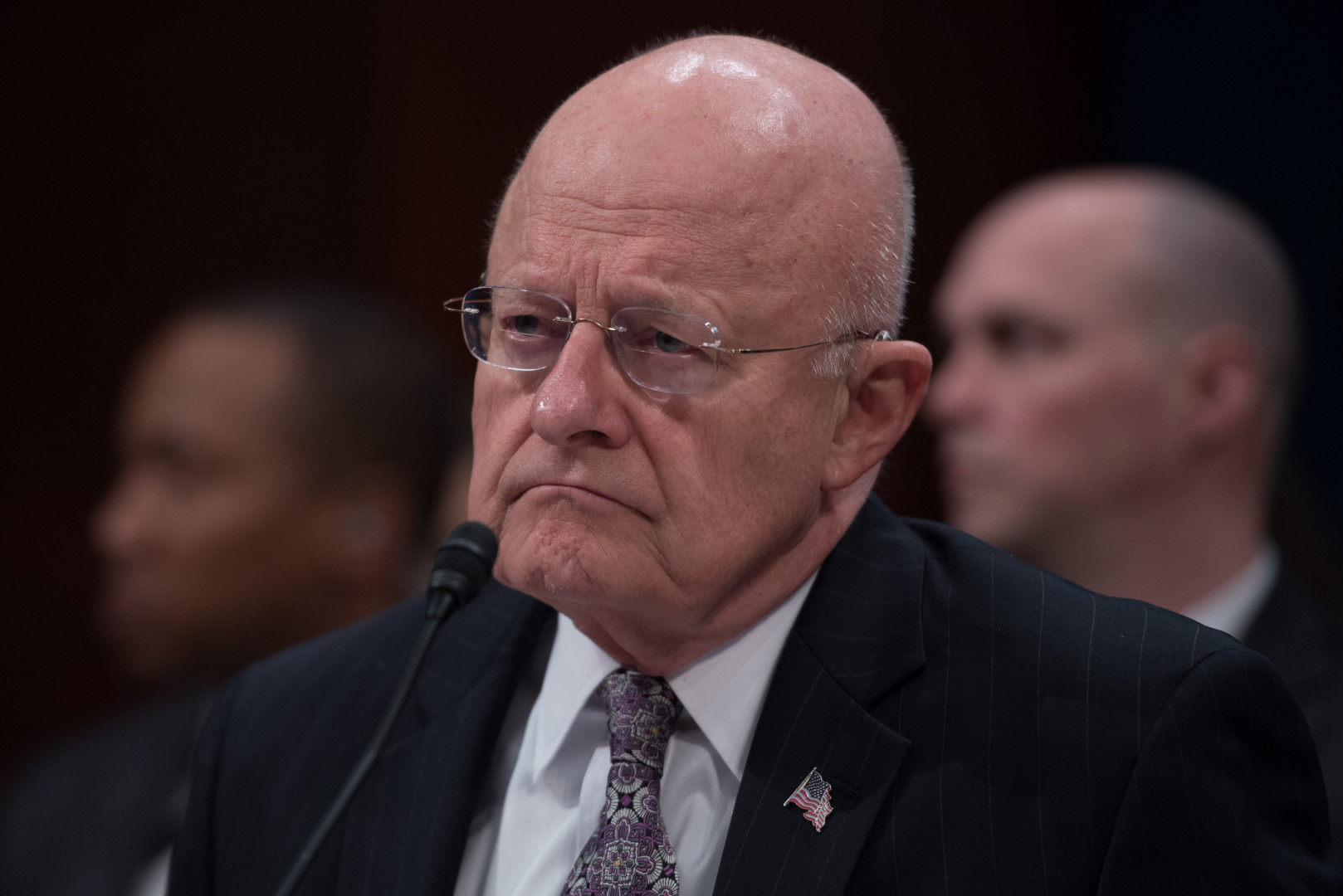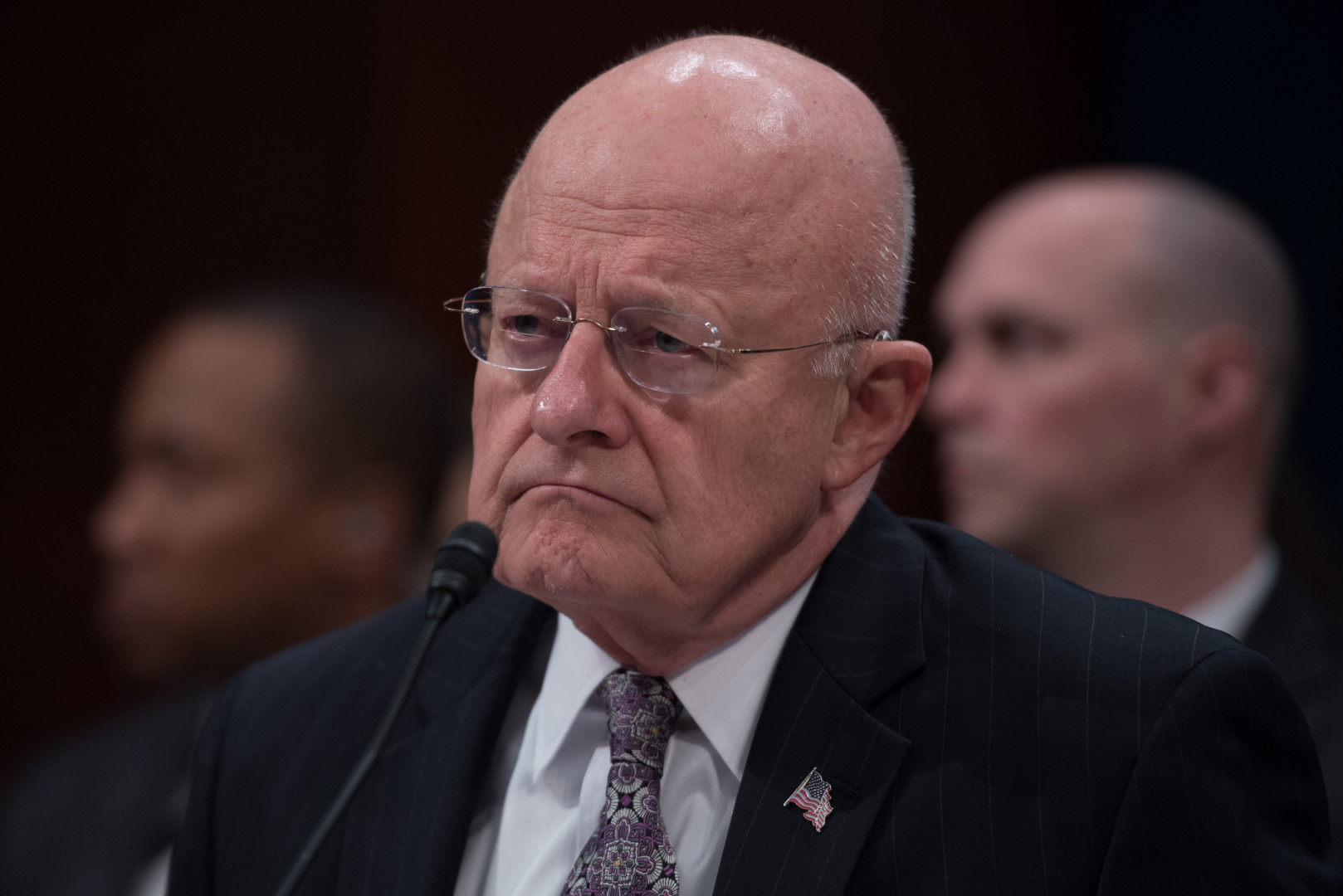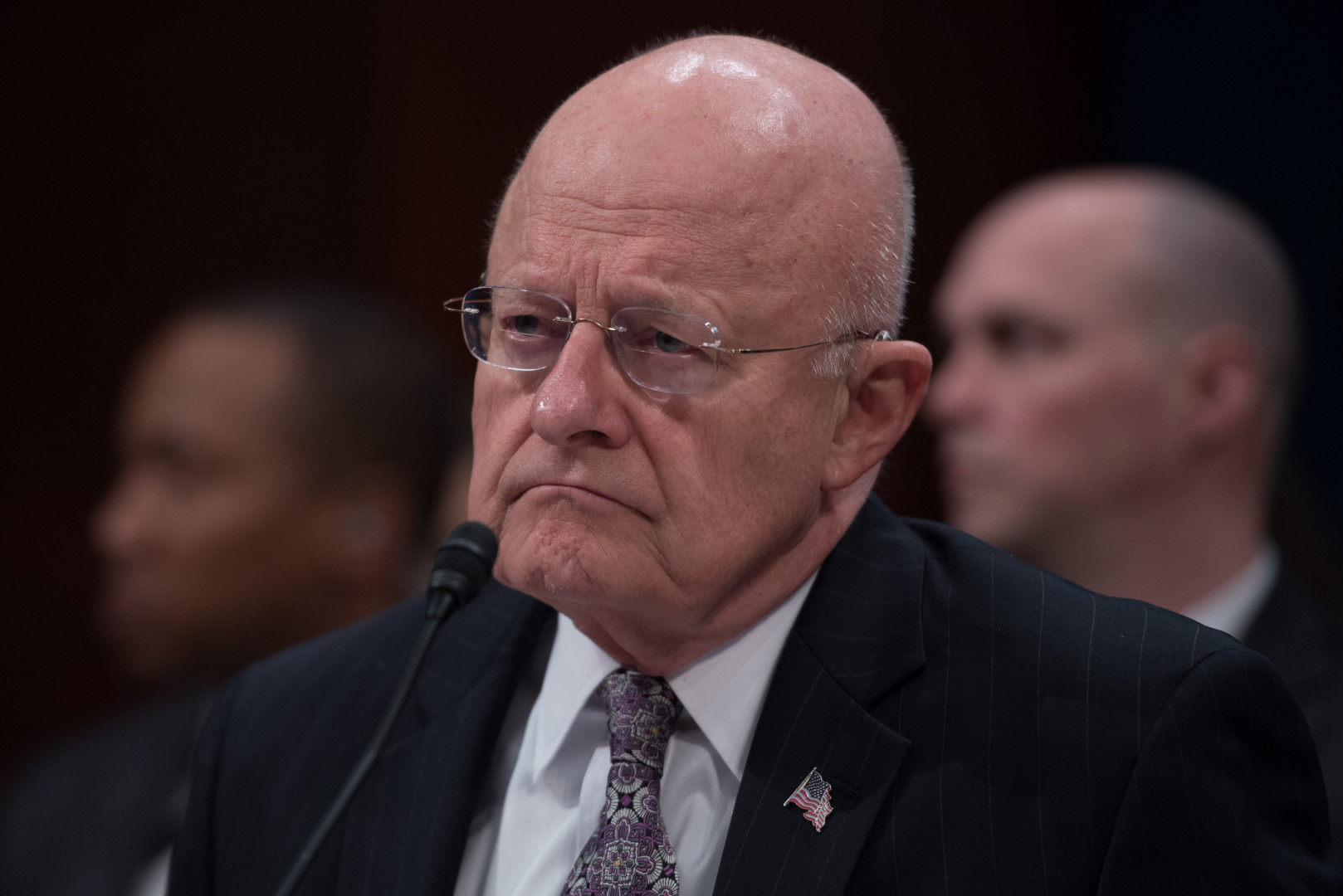 Director of National Intelligence James Clapper said Thursday that the Russian government engaged in a "multifaceted campaign" against Democratic Party targets that went beyond hacking to include the deliberate spread of fake news and disinformation on social media.
"The hacking was only one part of it," Clapper said. "It also entailed classical propaganda, disinformation, fake news." He said Russia's creation and dissemination of fake news continues today.
Clapper testified with several of his intelligence community colleagues before the Senate Armed Services Committee about foreign cyberthreats to the United States. The hearing focused on the alleged cyberattacks directed by the Russian government against 2016 Democratic presidential nominee Hillary Clinton's campaign and other Democratic Party targets.
During the hearing, Clapper revealed that his office will brief lawmakers on the hacks and release a comprehensive report "early next week."
Sen. Jack Reed (D-R.I.), the committee's ranking member, asked Clapper whether Russia's attacks moved beyond the electronic theft and dissemination of Democratic Party documents to include the creation and propagation of fake news.
Sen. Martin Heinrich (D-N.M.) later asked Clapper to elaborate on the Russian government's role in spreading fake news.
The Russians used high-profile propaganda operations, such as the Kremlin-funded Russia Today, along with fake news spread on social media to promote cracks and fissures in the American system, Clapper said. Russia Today is a Russian international TV network.
"Whether it was [Russia Today], the use of social media, fake news, they exercised all of those capabilities in addition to the hacking," Clapper said. "And of course, I think the totality of that — regardless of the impact, which we can't gauge — just the totality of that effort, not only as DNI, but as a citizen, I think is of grave concern."
Thousands of the Democratic Party emails allegedly stolen by the Russian government were published last year by WikiLeaks, an organization founded and run by Julian Assange.
Assange has denied that the Russian government gave his group the documents, an assertion that President-elect Donald Trump elevated in a tweet on Wednesday.
Armed Services Committee Chairman John McCain (R-Ariz.) noted that Assange has previously been responsible for publishing the names of individuals who worked for U.S. intelligence agencies, putting their lives in direct danger.
"Do you think there's any credibility we should attach to this individual, given his record?" McCain asked Clapper and National Security Agency Director Mike Rogers.
"Not in my view," said Clapper. Rogers seconded Clapper's comments.