Democrats Call for Ethics Investigation Into Health Nominee's Stock Trades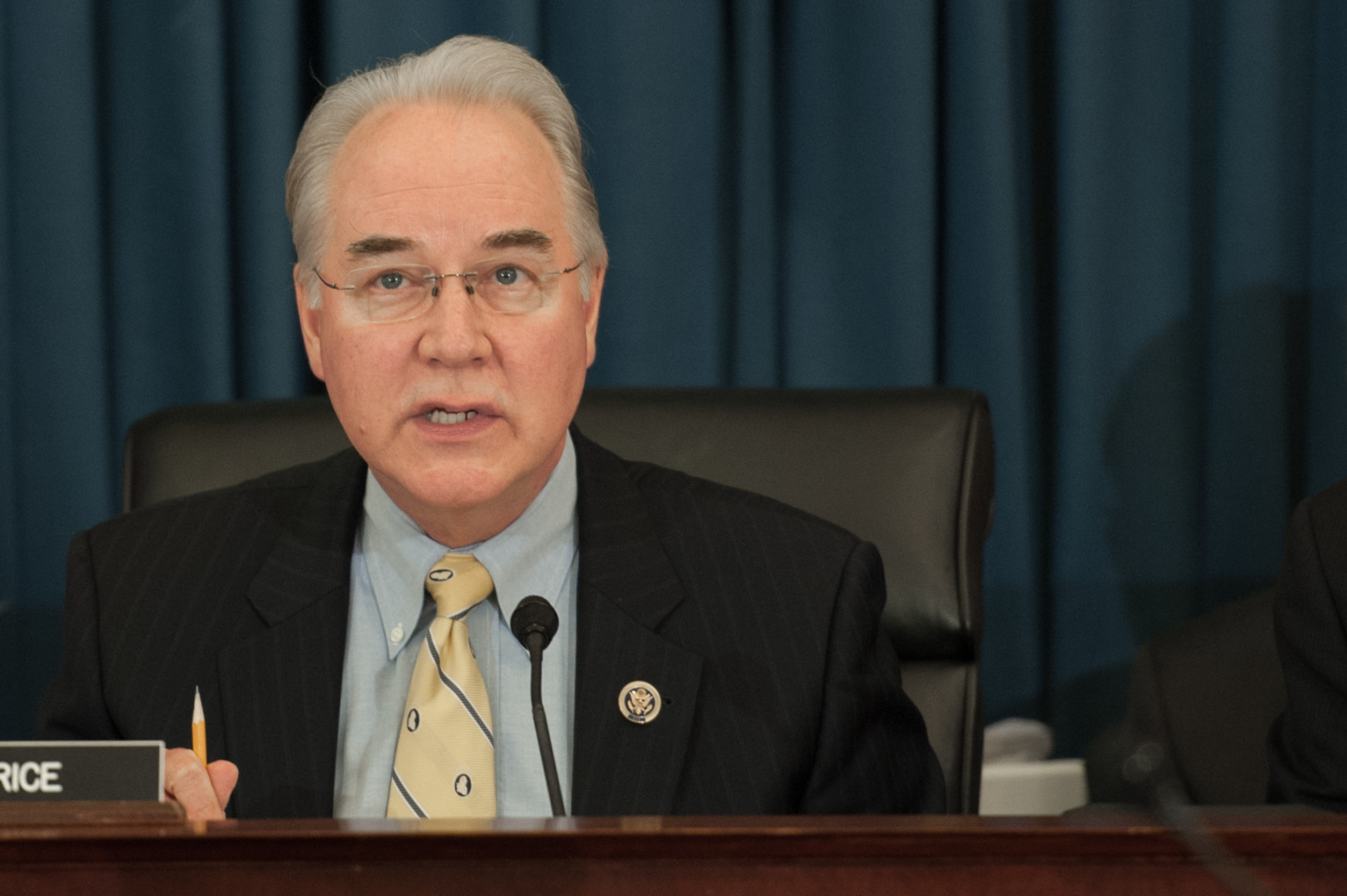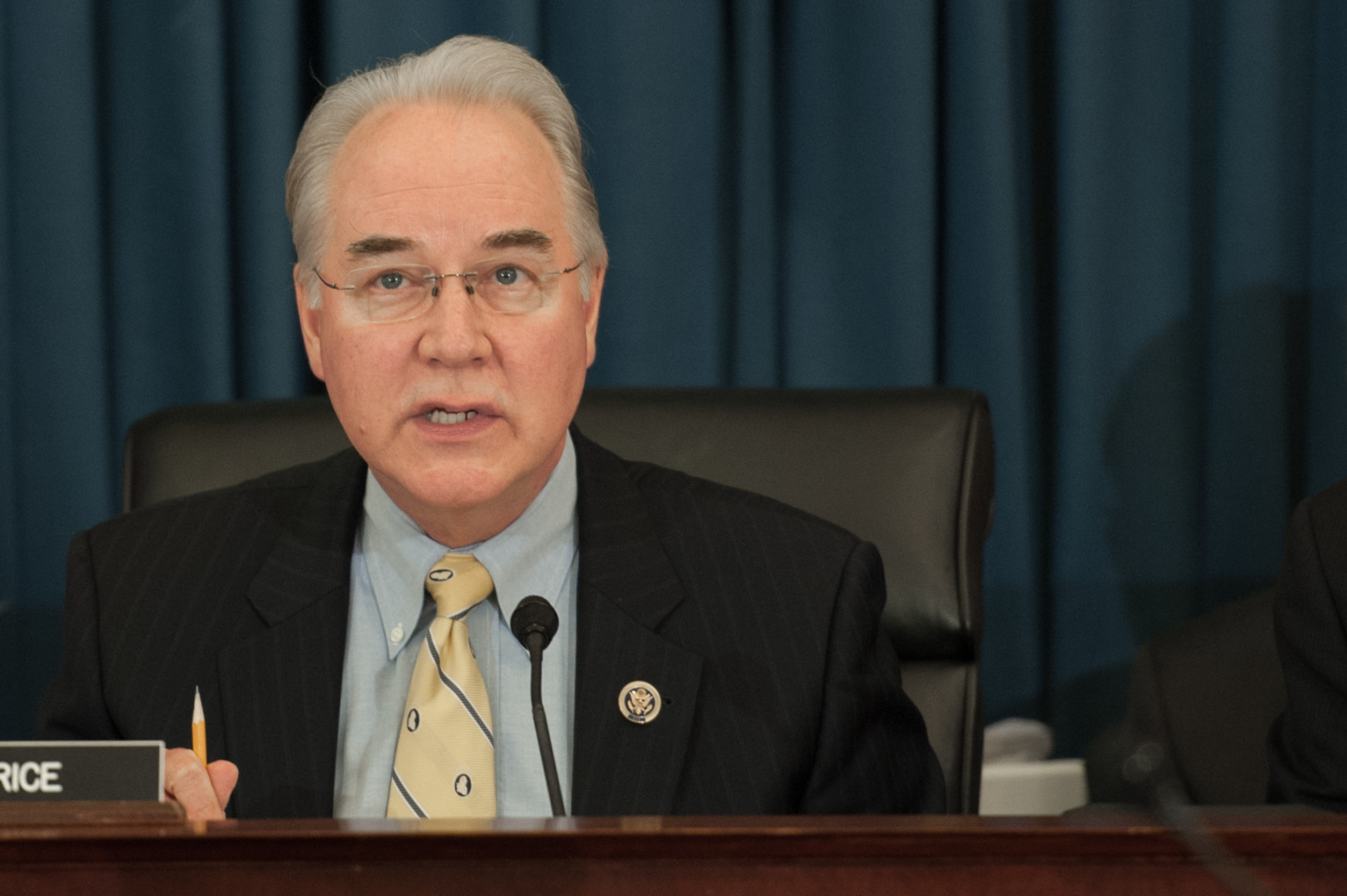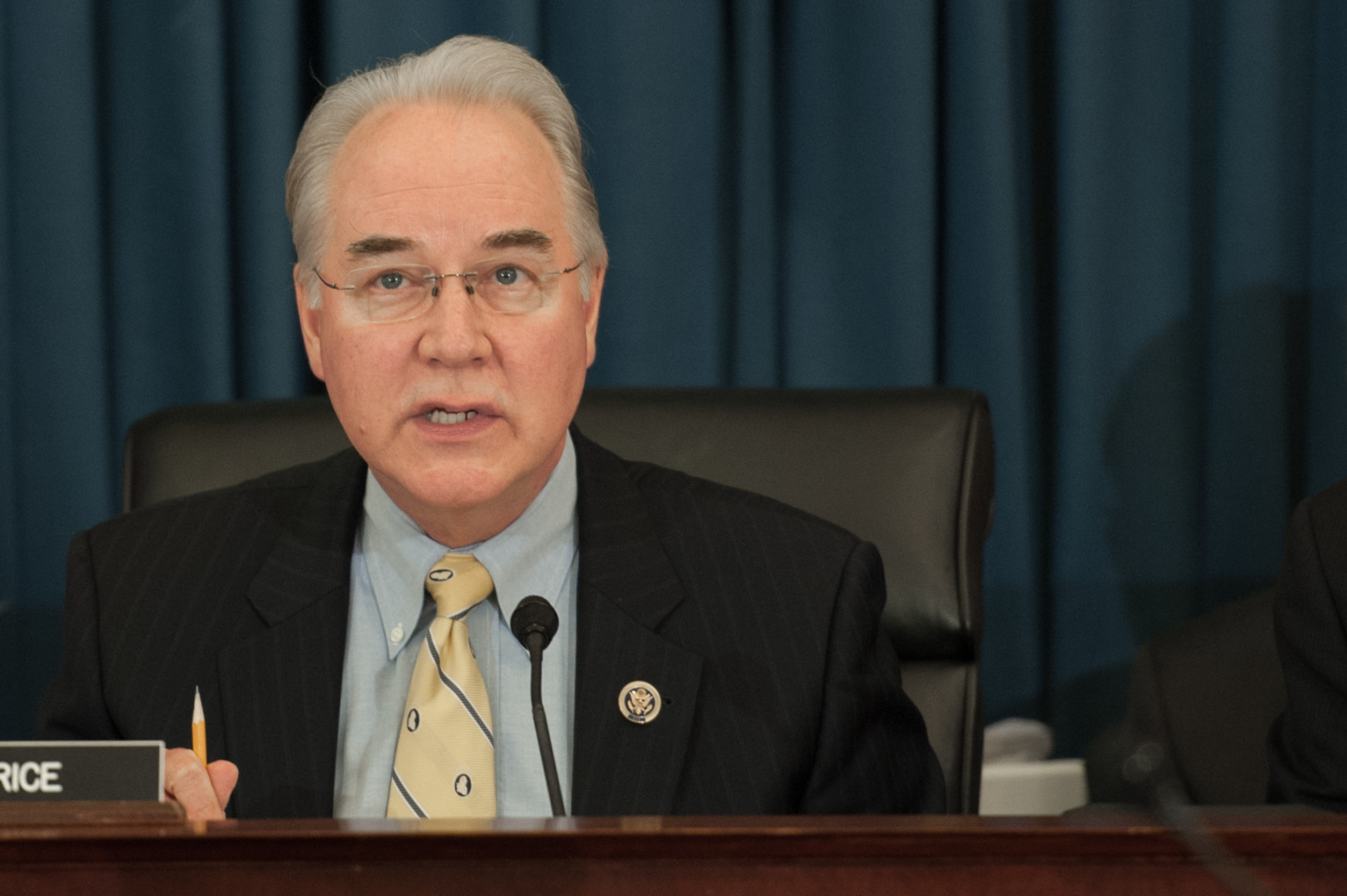 Public Citizen, a left-leaning consumer rights group, filed a complaint Thursday against Rep. Tom Price (R-Ga.) with the Office of Congressional Ethics and the Securities and Exchange Commission, calling for an investigation into possible violations of insider-trading laws.
The complaint says Price engaged in trading activity that raises the appearance of conflicts of interest that could violate the STOCK Act, a 2012 law that prohibits lawmakers from engaging in insider trading. It was filed after the Wall Street Journal reported that Price, President-elect Donald Trump's nominee to lead the Department of Health and Human Services, traded hundreds of thousands of dollars in shares of health care and pharmaceutical companies while advocating and voting for legislation that would affect those companies. Rep. Chris Collins (R-N.Y.) was also included in the complaint.
Senate Minority Leader Chuck Schumer called for an Office of Congressional Ethics investigation into Price during a Capitol Hill press conference Thursday, and said no confirmation hearings on Price's nomination should occur until such an investigation is completed.
"Congressman Price had the influence and was actively involved in pushing health care policies while simultaneously making dozens of trades in companies that would be impacted by those policies," Schumer told reporters. "There are enough serious questions to warrant a serious investigation before any hearing is held on Congressman Price to become secretary of HHS."
Sen. Patty Murray (D-Wash.), the ranking member of the Health, Education, Labor and Pensions Committee that has some jurisdiction over Price's nomination, said committee members have questions about who Price met with and when, whether the transactions were initiated by Price or a broker, and how much profit he made from the transactions. Sen. Ron Wyden of Oregon, the top Democrat on the Finance Committee, which will also hold a hearing on Price's nomination, said members had similar questions.
It's unclear whether Republicans will delay hearings on Price's nomination. Majority Leader Mitch McConnell's office released a statement Thursday, ahead of the Democrats' press conference, praising Price's nomination. But Schumer said he is negotiating with McConnell and that Democrats have "certain areas of leverage," though he hopes not to have to use them.
Murray met with Price on Wednesday, and said she remains concerned about his nomination.
"It's part of why I believe so strongly today this needs a serious investigation," she said, noting that it would be to the benefit of the Trump administration to complete an investigation before hearings take place.
Phil Blando, a spokesman for Trump's transition team, said the Democrats' remarks shows that "hypocrisy is alive and well" in D.C., and said similar questions should be raised about Sens. Tom Carper (D-Del.), Mark Warner (D-Va.) and Sheldon Whitehouse (D-R.I.), who also own and have traded health care stocks while in office.
Rachel Cohen, press secretary for Warner, said the senator's investments have been managed by an independent trustee since 2002.
"The reality is that Dr. Price's 20-year career as an orthopedic surgeon and a fiscal conservative make him uniquely qualified to lead HHS," Blando said in an email to reporters. "Today's stunt is simply an effort to deflect attention away from ObamaCare's dismal record, including reduced choices and $700 billion in Medicare cuts."
Update
This story has been updated with a comment from Sen. Warner's press secretary.
Correction
An earlier version of this story stated that Price traded hundreds of thousands of stocks, rather than hundreds of thousands of dollars in stocks.