McConnell Aims to Confirm Trump's National Security Team on Jan. 20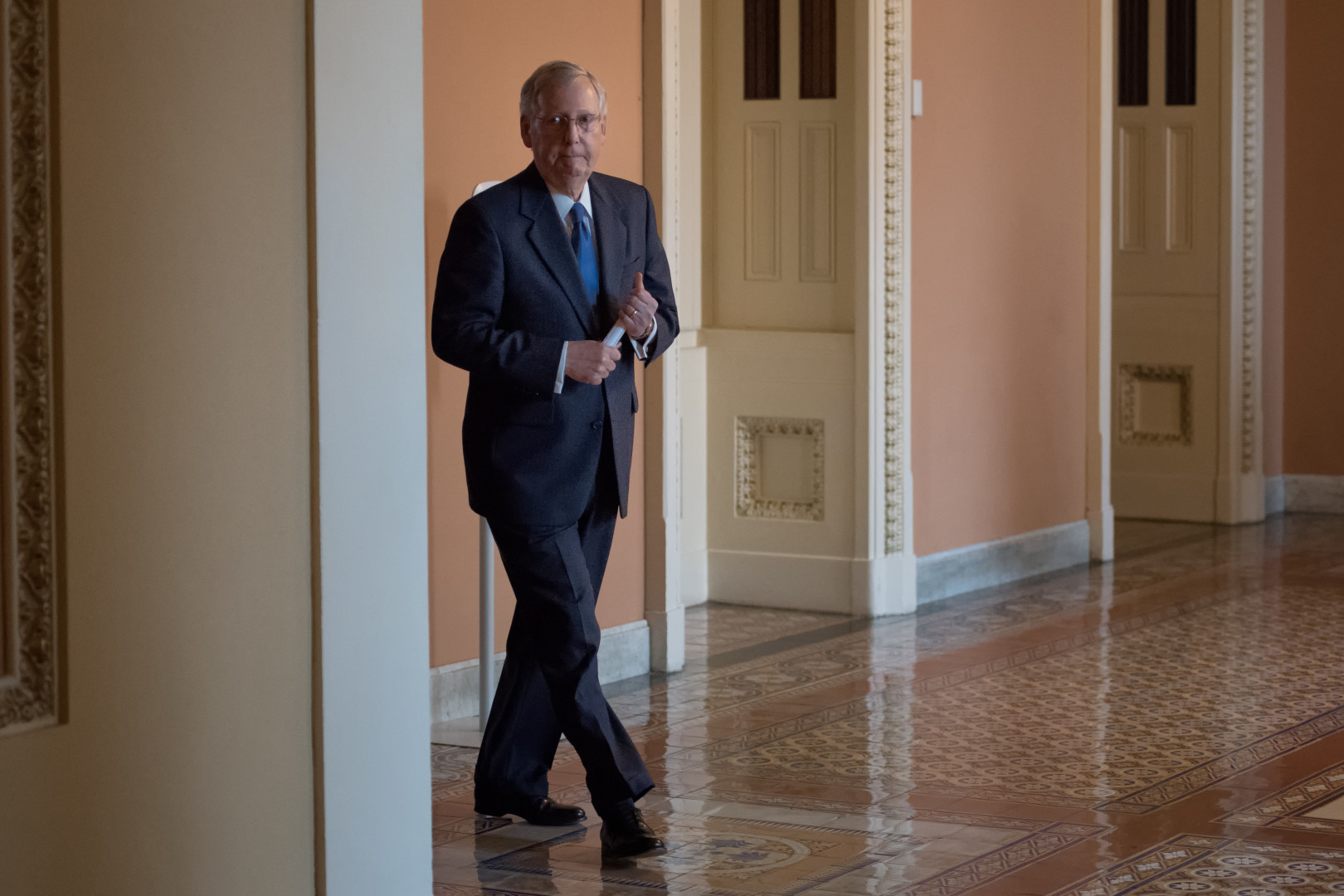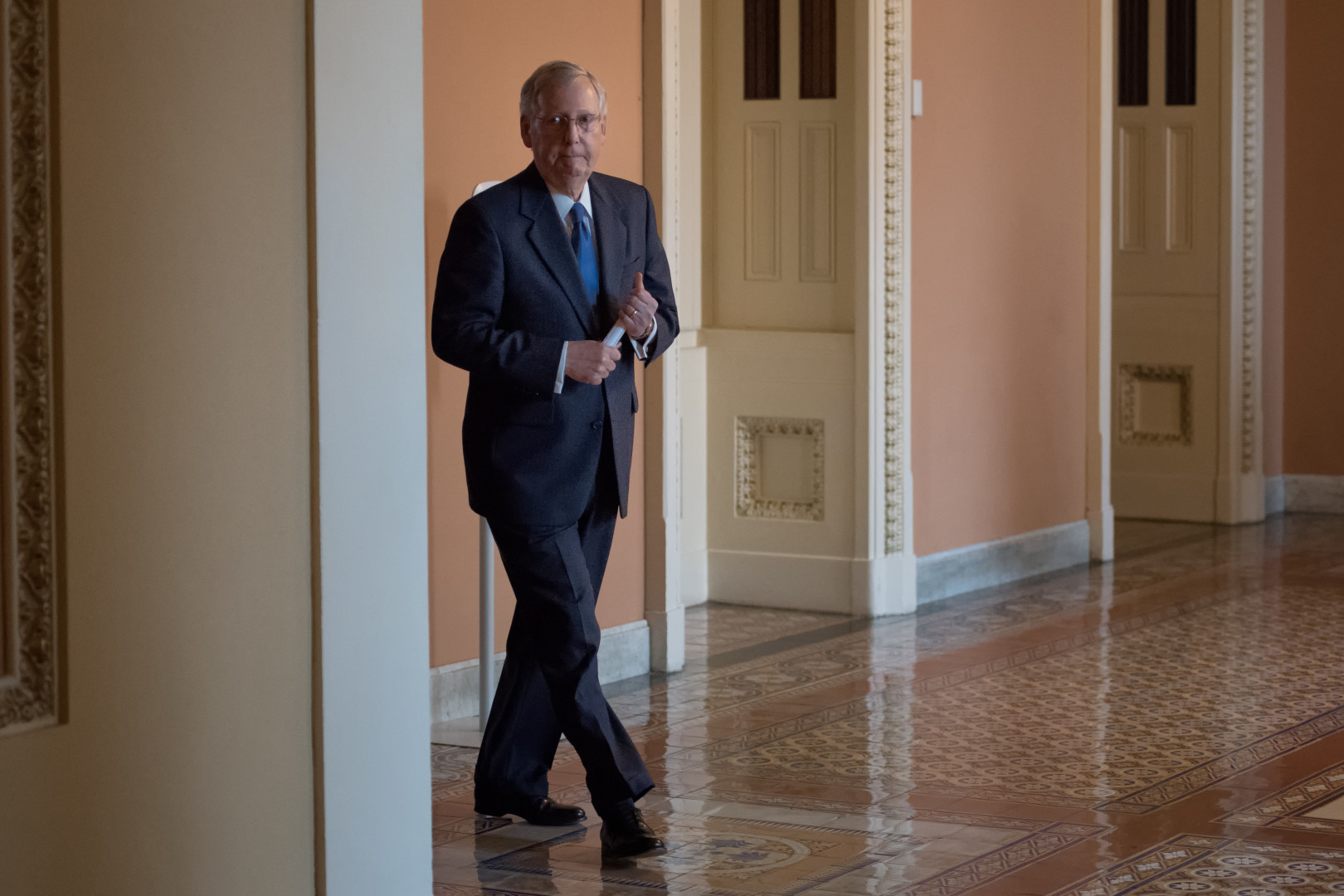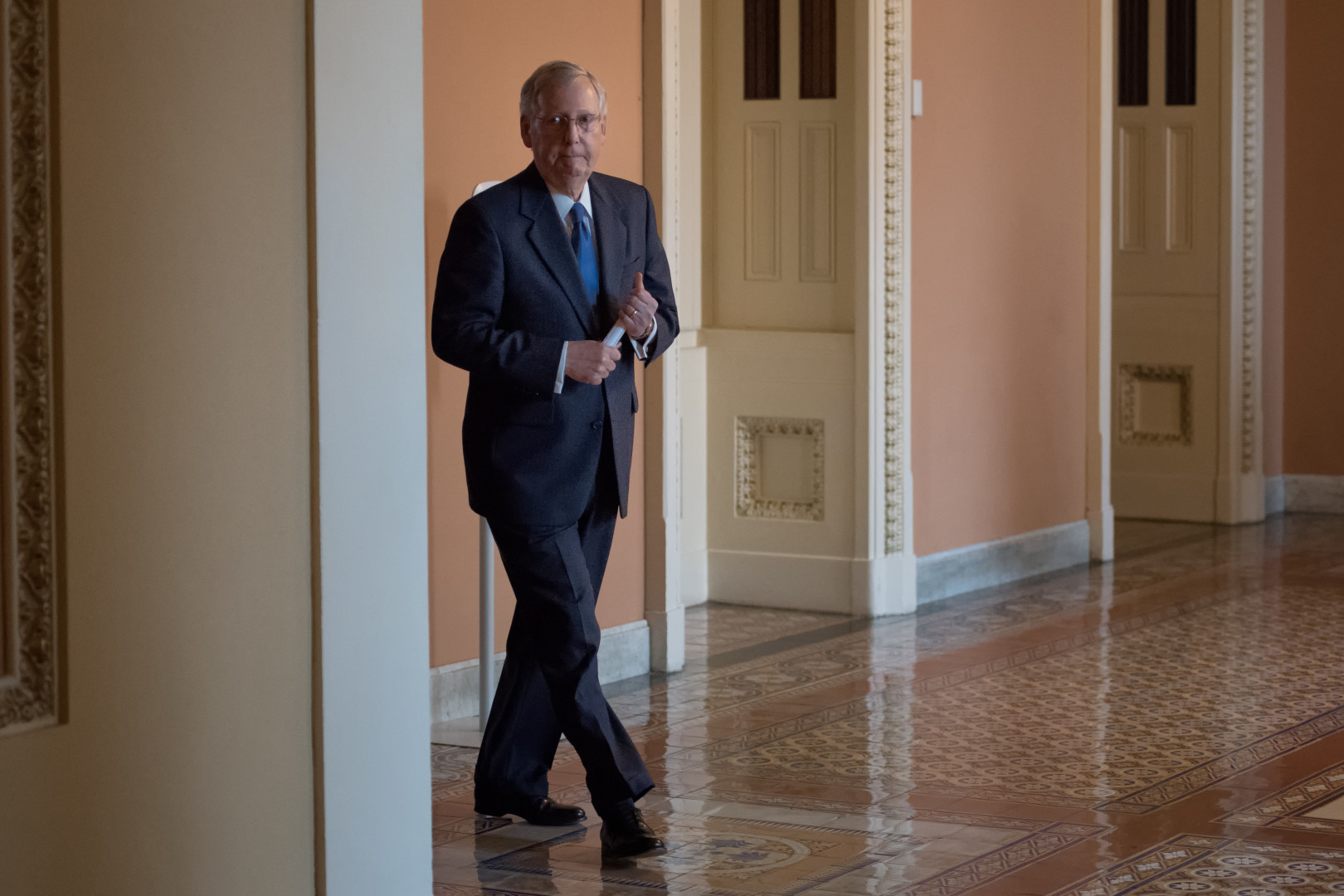 Majority Leader Mitch McConnell said Monday he aims to get members of President-elect Donald Trump's national security team confirmed by the Senate on Inauguration Day.
After a Monday meeting with Trump in New York, the Kentucky Republican told reporters he is "hopeful" that six to seven of Trump's Cabinet and administration nominees will be confirmed on Jan. 20. In particular, McConnell hopes the Senate will approve Trump's picks for national security posts.
"Everybody will be properly vetted as they have been in past and I'm hopeful that we'll get up to six or seven, particularly national security team, in place on day one," McConnell said in the Trump Tower lobby.
Democrats plan to drag out the confirmation process for a handful of Trump's picks, including Rex Tillerson for secretary of state. Selections for national security posts — retired Gen. James Mattis for secretary of defense; retired Gen. John Kelly to lead the Department of Homeland Security; Rep. Mike Pompeo (R-Kan.) for director of the Central Intelligence Agency; and retired Sen. Dan Coats (R-Ind.) to lead the Office of the Director of National Intelligence — are not expected to face much pushback from Democrats.
McConnell dismissed Democratic complaints about the vetting process for Trump's intended nominees, several of whom have yet to submit financial disclosures to the Office of Government Ethics, according to a Friday letter OGE Director Walter Shaub sent to congressional leaders.
Confirmation hearings for Trump's picks are slated to begin as soon as Tuesday, with Kelly's appearance before the Homeland Security and Governmental Affairs Committee. Pompeo will appear before the Intelligence Committee on Wednesday, and Mattis' Armed Services Committee hearing is scheduled for Thursday. The Intelligence Committee hasn't scheduled a hearing for Coats.
The Senate confirmed seven of President Barack Obama's Cabinet nominees on the day he was inaugurated in 2009.
Speaking to reporters Monday, Trump predicted that all of his Cabinet picks would be confirmed by the Senate.
Related: How Voters View Trump's Picks for Top Administration Posts
"Confirmation is going great," he said, according to a transition press pool report. "I think they'll all pass. I think every nomination will be — they're all at the highest level."
In addition to Tillerson, Senate Minority Leader Chuck Schumer (D-N.Y.) is targeting the nominations of Rep. Tom Price (R-Ga.) as Health and Human Services secretary, Steven Mnuchin as Treasury secretary, Rep. Mick Mulvaney (R-S.C.) as Office of Management and Budget director, Sen. Jeff Sessions (R-Ala.) as attorney general, Betsy DeVos as secretary of education, Andrew Puzder as secretary of labor and Scott Pruitt as Environmental Protection Agency administrator.
Because of then-Senate Majority Leader Harry Reid's (D-Nev.) 2013 change to the chamber's rules, only a simple majority is required to confirm nominees. Given the GOP's 52-48 majority in the Senate this year, blocking Trump's nominees would require several Republican defections.
In a Senate floor speech on Monday, Schumer responded to McConnell's recent accusation on CBS' "Face the Nation" that Democrats want to delay confirming Trump's cabinet out of frustration over losing the presidential election and not regaining control of the Senate.
Democrats "feel very strongly that pushing for a thorough and thoughtful vetting process is the right thing to do," Schumer said.
Schumer then read off a letter from February 2009, sent by then-Minority Leader McConnell to now former Democratic Leader Harry Reid of Nevada, which said the Senate should not consider nominees until they have completed background checks with the Federal Bureau of Investigation and other vetting procedures.
Schumer said he would make the same request to McConnell concerning Trump's intended nominees.
"There's a big difference between 2009 and today," Schumer said. "President Obama's nominees met all the standards laid out in the then-minority leader McConnell's letter. President-elect Trump's nominees have not."
This post was updated to include Schumer's remarks from Monday's floor speech.