Huizenga to Focus on Regulatory Relief for Businesses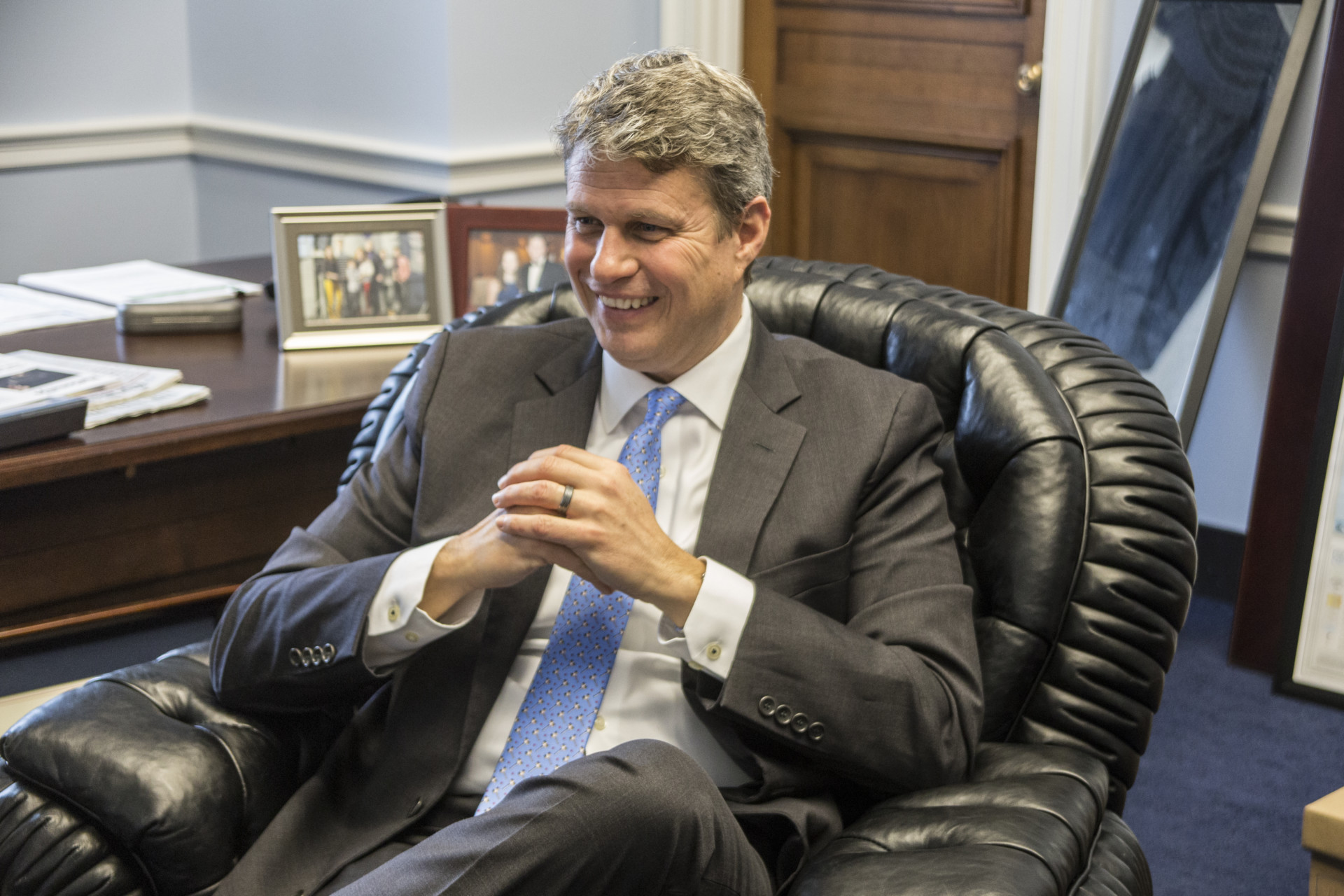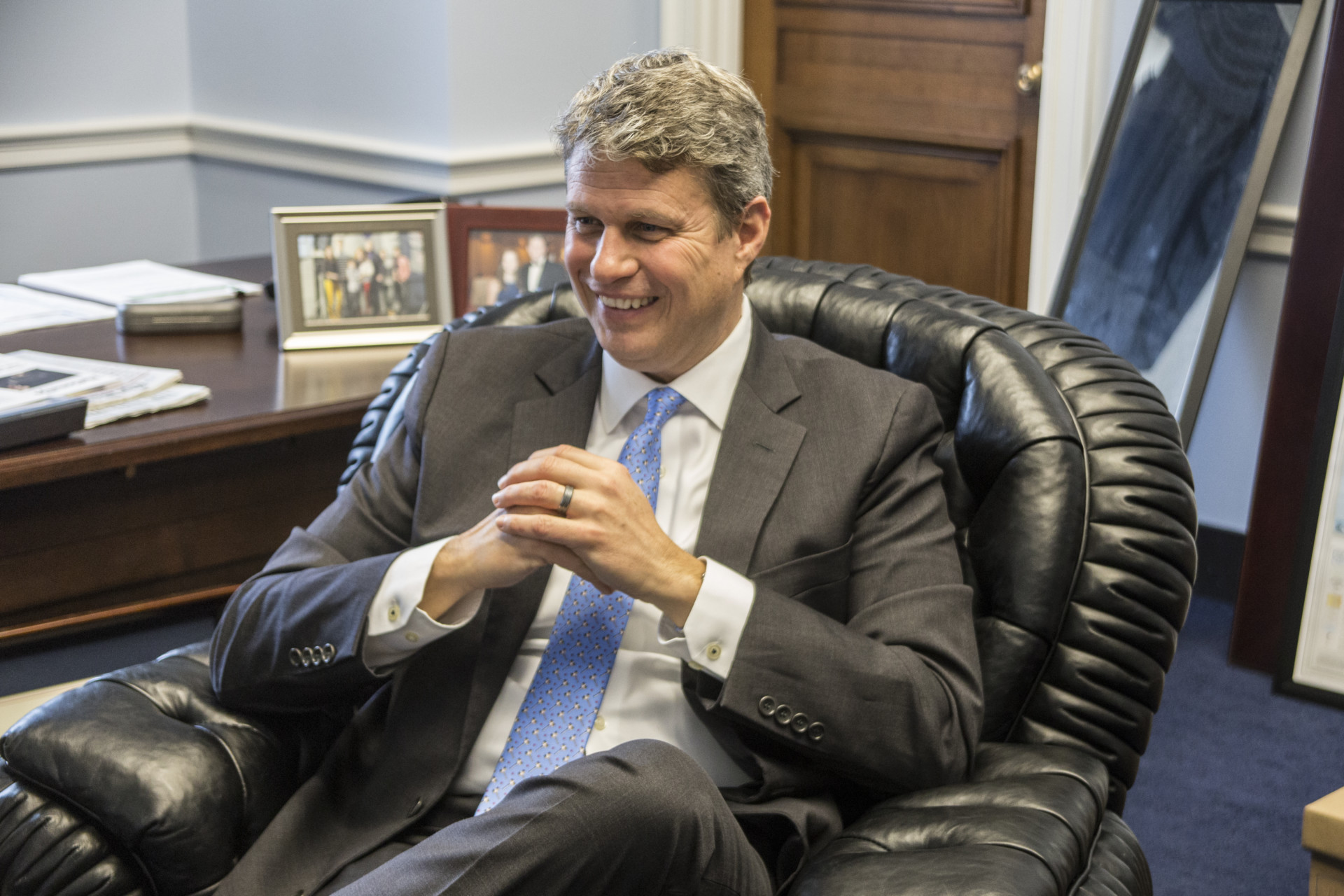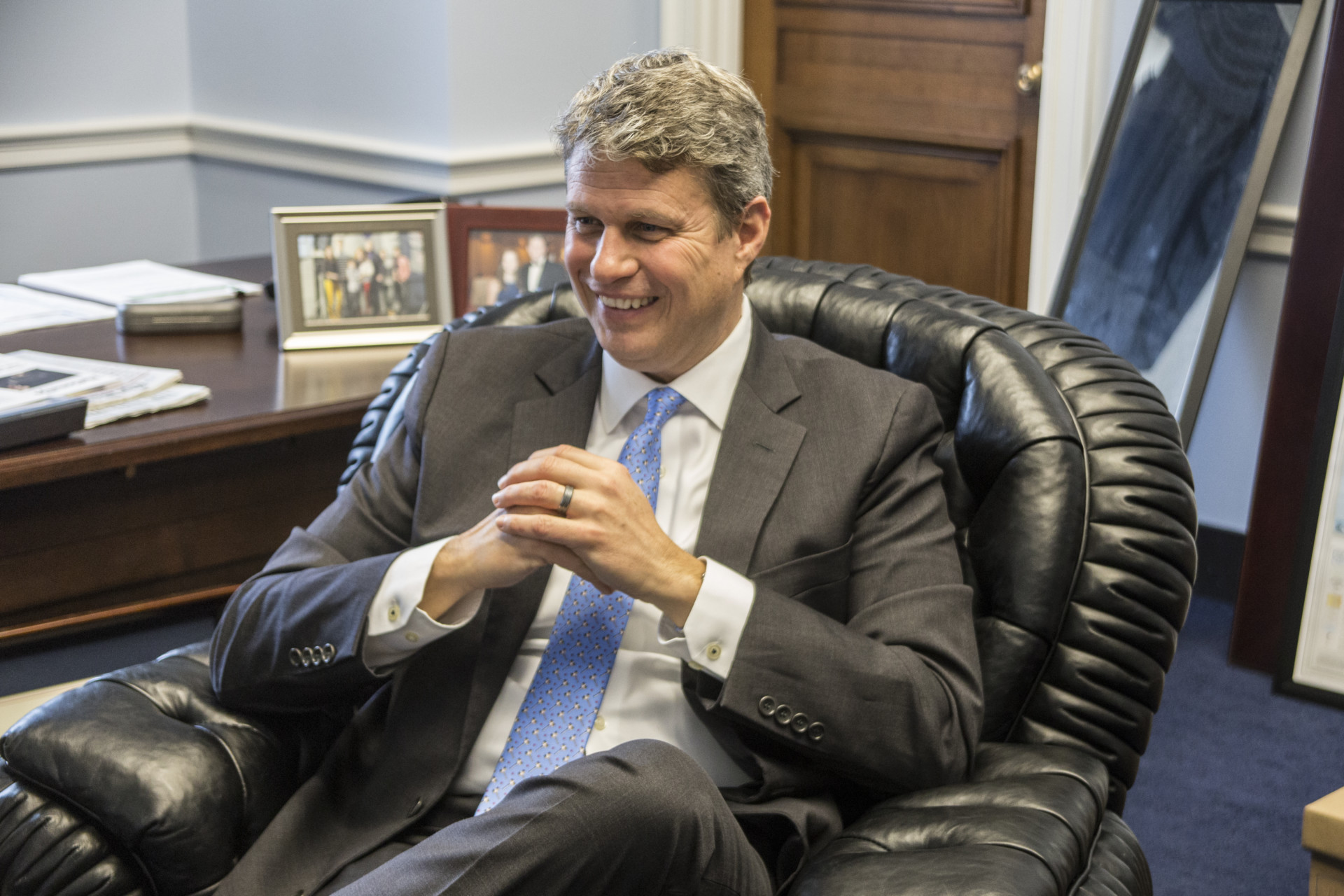 Rep. Bill Huizenga, incoming chairman of the House Financial Services Subcommittee on Capital Markets, Securities and Investment, said his primary focus for 2017 will be easing financial regulations for U.S. business.
The subcommittee work he oversees will dovetail with what is likely to be a higher-profile tax debate. The Michigan Republican said Monday in an interview that regulatory reform fits neatly into the broader growth goals of Republicans.
"Business owners will tell you — big, medium and small — that it's the regulation and the paperwork that's oftentimes as burdensome as any kind of tax rates," he said.
Specifically, Huizenga said he will push to expand capital and access to credit for businesses — two priorities of his subcommittee chairman predecessor, former Rep. Scott Garrett (R-N.J.), who lost his reelection bid in November.
Huizenga will have opportunities that Garrett didn't have. The unified GOP government is likely to clear the way for substantial changes in financial regulations, many of which Huizenga's subcommittee oversees.
The capital markets panel is considered a powerful conduit between Wall Street and Congress.
"Philosophically, there's a lot of agreement about creating an atmosphere" for business growth, Huizenga said. "That's tax policy. It's regulatory policy."
The regulatory overhauls that Huizenga will be tackling, like rules from the Securities and Exchange Commission that he says make it difficult for some businesses to access capital, could end up appearing more surgical than sweeping. Unlike the tax code, many of these regulations need tweaking, not a wholesale rewrite.
GOP lawmakers frame regulatory relief as a needed change that will unclog the pipeline for businesses wanting to expand. "We create the atmosphere for job creators," Huizenga said.
House Majority Leader Kevin McCarthy (R-Calif.), who is scheduled to speak about regulatory reform on Thursday at the Hoover Institution, has also highlighted such changes as a top priority. In a CNBC interview Tuesday, he said lawmakers will begin peeling away several of the Obama administration's regulations through the Congressional Review Act in the first two weeks of February.
"I think if you look at regulations and you look at tax reform, we really can move this economy in a new direction," McCarthy said in the interview.
This week, the House is expected to consider H.R. 5, a measure that would require federal agencies to choose the least costly rulemaking options. It will also vote on H.R. 78, similar legislation that would require cost-benefit analyses at the Securities and Exchange Commission. The House is also expected to pass H.R. 79, a measure that would ease restrictions on "angel" investors who invest their own money in new businesses.
Huizenga said he hasn't spoken to Jay Clayton, President-elect Donald Trump's choice for SEC chairman, but he is optimistic about the upcoming SEC agenda's effects on business growth.
"I really hope and pray that that's going to be their focus," he said. "I have every reason to believe it will be. But I certainly will be pushing to make sure that it's to the forefront."