Sessions Calls Allegations of Racism 'Damnably False'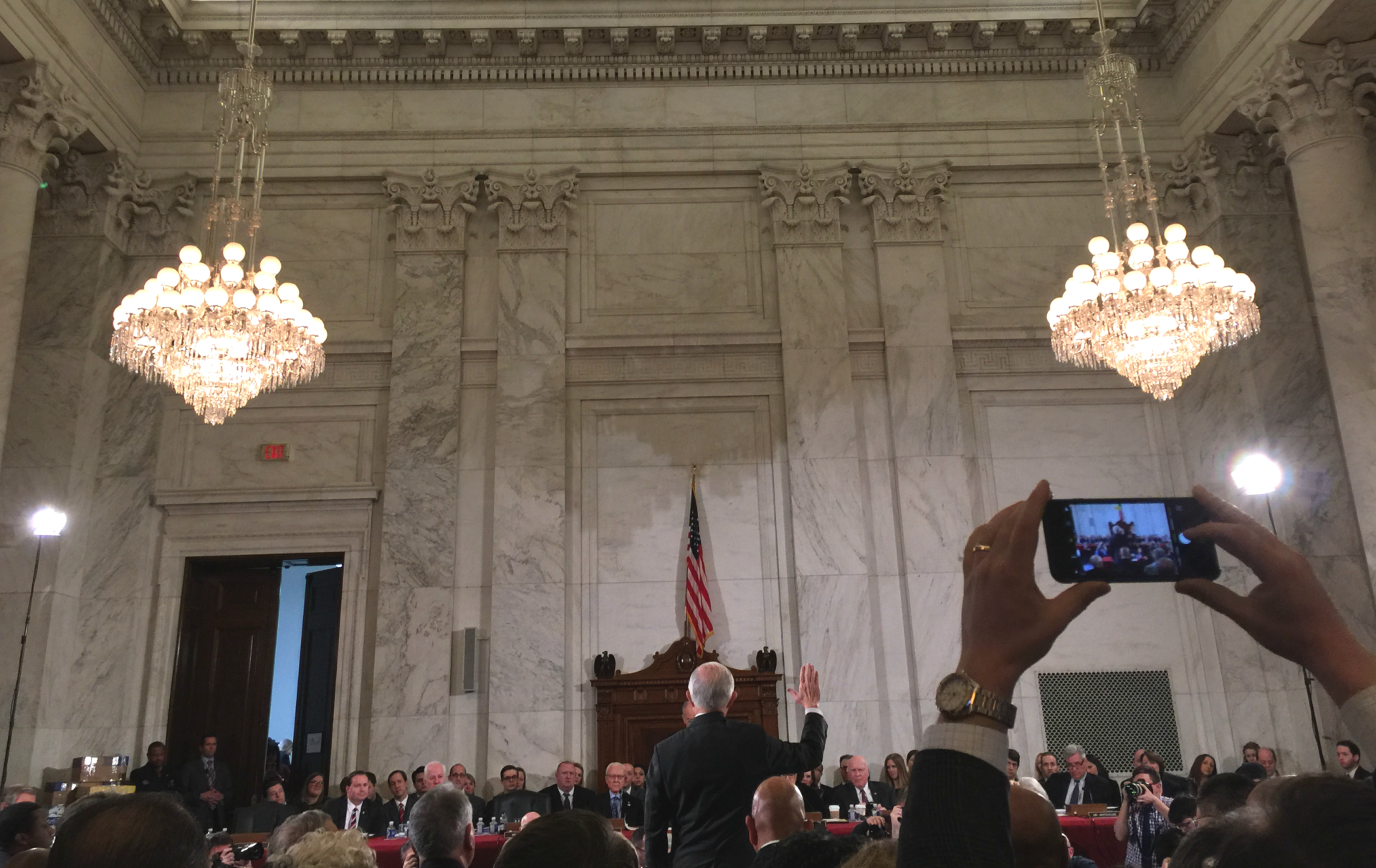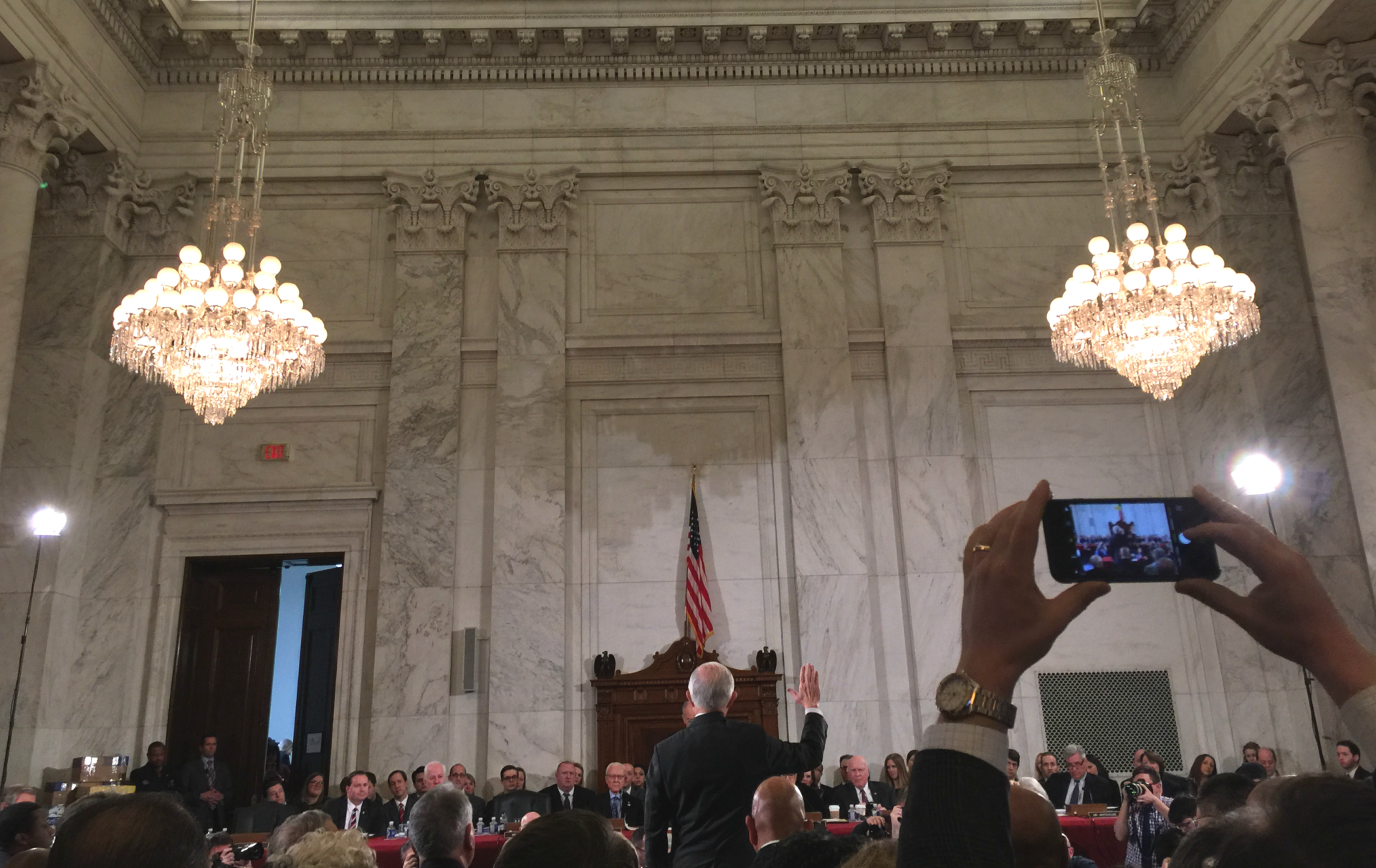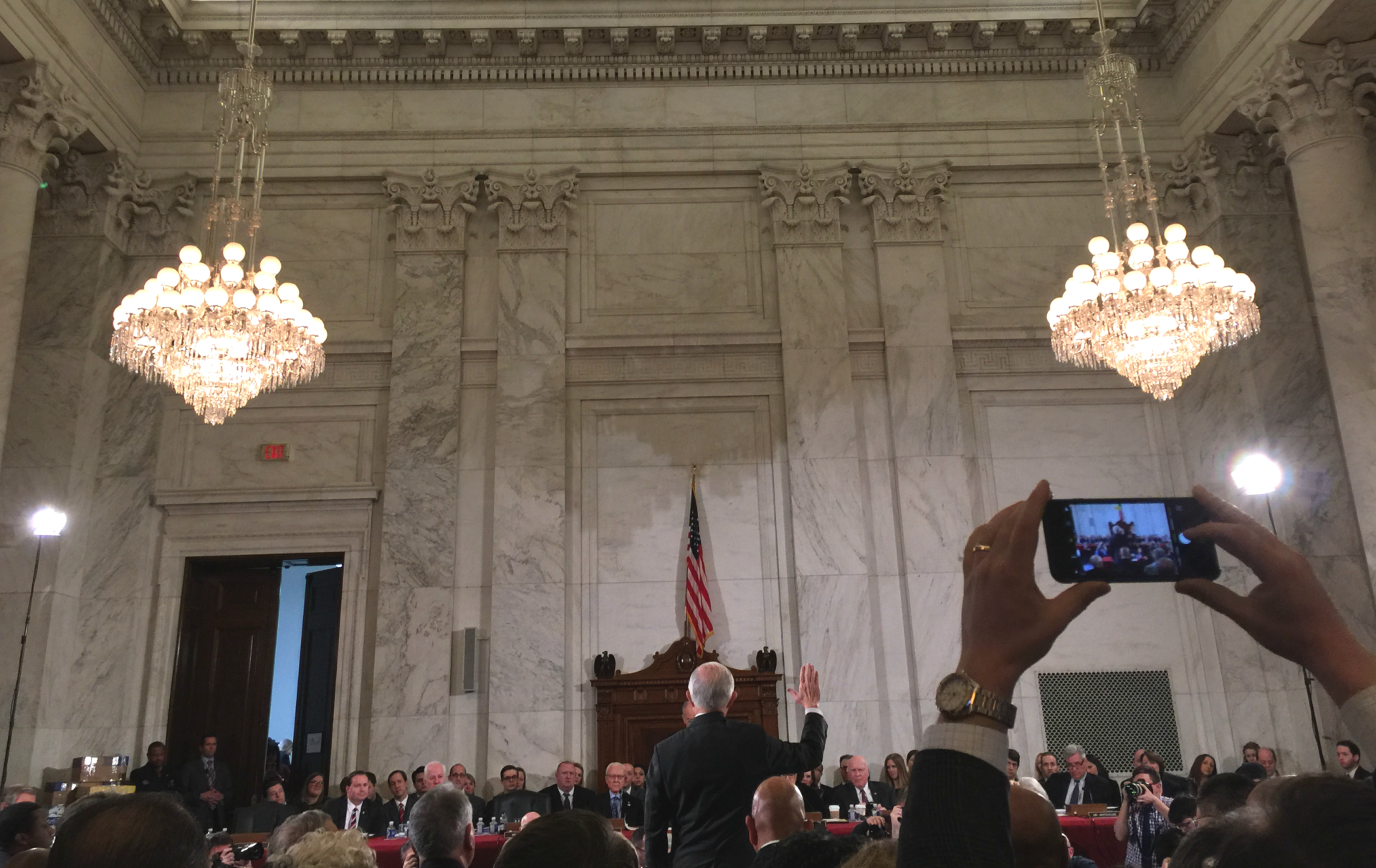 Alabama Sen. Jeff Sessions, Donald Trump's pick for attorney general, forcefully defended himself on Tuesday from allegations of racism, telling his Senate colleagues during a confirmation hearing that they are "damnably false charges."

In his opening remarks before the Senate Judiciary Committee, the longtime senator and former prosecutor went off the script provided to the public to address claims that he supported discriminatory policies and made racially insensitive comments. The charges of racism were key to the then-GOP-controlled Senate's scuttling of his 1986 nomination to a federal judgeship.
Sessions defended his prosecution, as a U.S. attorney, of three black community organizers on numerous charges related to voter fraud, saying the effort was "to protect the integrity of the ballot." 
"These are damnably false charges," Sessions said of the early 1980s case, in which all the accused were acquitted. "The voter fraud case my office prosecuted was in response to pleas from African American, incumbent elected officials."
Sessions also said he "abhors" the Ku Klux Klan, chalking off a decades-old comment that he supported the KKK until he discovered they smoke "pot" as a joke.
"I abhor the Klan and what it represents and its hateful ideology," he said.
Sessions also denied making statements about the National Association for the Advancement of Colored People and the American Civil Liberties Union, saying the comments were taken out of context. 
"I never declared that the NAACP was 'un-American' or that a civil rights attorney was a 'disgrace to his race,'" Sessions said. Both issues were also key to the Senate blocking his nomination to the federal bench in 1986. 
With Senate Republicans holding a two-seat majority, Sessions is likely to be confirmed, but Democrats appear determined to put his record on civil rights under the national microscope. For the first time in history, a sitting senator, Democrat Cory Booker of New Jersey, is scheduled to testify against his colleague on Wednesday. Civil rights icon Rep. John Lewis (D-Ga.), who grew up in Troy, Ala., and was bloodied in the 1965 Selma march, will also testify.
Sessions' GOP colleagues began the hearing by highlighting Sessions' friendly personal relations with Democrats, and his work on bipartisan legislation during his two-decade tenure in the Senate. As a case in point, Sen. Susan Collins, among the GOP's most moderate members, delivered an introductory speech in his favor. The hearing was periodically interrupted by protesters, who often chanted "no Trump, no KKK, no fascist USA" as they were removed from the room.
In his opening remarks, Sessions vowed not to be a "rubber stamp" for President-elect Donald Trump. During the statement, he also spoke passionately about issues that were the bedrock of Trump's campaign, including immigration enforcement, supporting law enforcement and cracking down on violent crime and illegal drugs trafficked into the United States. 
As the nation's top law enforcement officer, Sessions would be tasked with enforcing all laws, including those he opposed as a senator. During questioning, Sessions weighed in on multiple contentious issues, explaining how he would act as attorney general:
He broke from Trump on his proposed Muslim ban. The Alabamian said he does not support banning Muslims, or any religious group, from entering the United States.
Due to his statements during the presidential campaign, Sessions said he would recuse himself from any further investigation of Democratic presidential nominee Hillary Clinton's emails or the Clinton Foundation.
Sessions said he has no reason to doubt the U.S. intelligence community's assessment about Russian election interference. Trump has repeatedly questioned the findings.
He took a hard-line stance on immigration policy, saying it would be constitutional to end the Deferred Action for Childhood Arrivals program, which President Obama established in 2012 and has granted temporary legal status to more than 700,000 immigrants from deportation.
On Roe v. Wade, Sessions told Senate Judiciary Committee ranking member Dianne Feinstein (D-Calif.) that he disagrees with the landmark decision, but would enforce it as attorney general.
He was asked whether waterboarding constitutes torture. He said there was a dispute about the definition of torture during the George W. Bush administration, but now federal law makes "it absolutely improper and illegal to use waterboarding or any other form of torture." He also said the U.S. prison facility at Guantánamo Bay should remain open.
Sessions said he would defend statutes from the Violence Against Women Act extending protections to same-sex couples, Native Americans and undocumented immigrants that he voted against in the past few years.
He declined to say whether he would appoint a special counsel if Trump were to violate the emoluments clause of the Constitution, which prohibits the president of the United States from accepting gifts from foreign states as a safeguard against outside influencers. "I would not commit to that at this time of appointing a special counsel when I'm not aware of precise facts of the situation that would be in play," Sessions said in response to a question by Sen. Richard Blumenthal (D-Conn.).
Sessions would not rule out enforcing the illegality of marijuana at the federal level, saying it is the responsibility of Congress to make federal laws. While marijuana is illegal under federal law, the Obama administration has not challenged states that have legalized marijuana for medical and recreational purposes.