In Historic Testimony, Booker Accuses Sessions of 'Hostility' to Civil Rights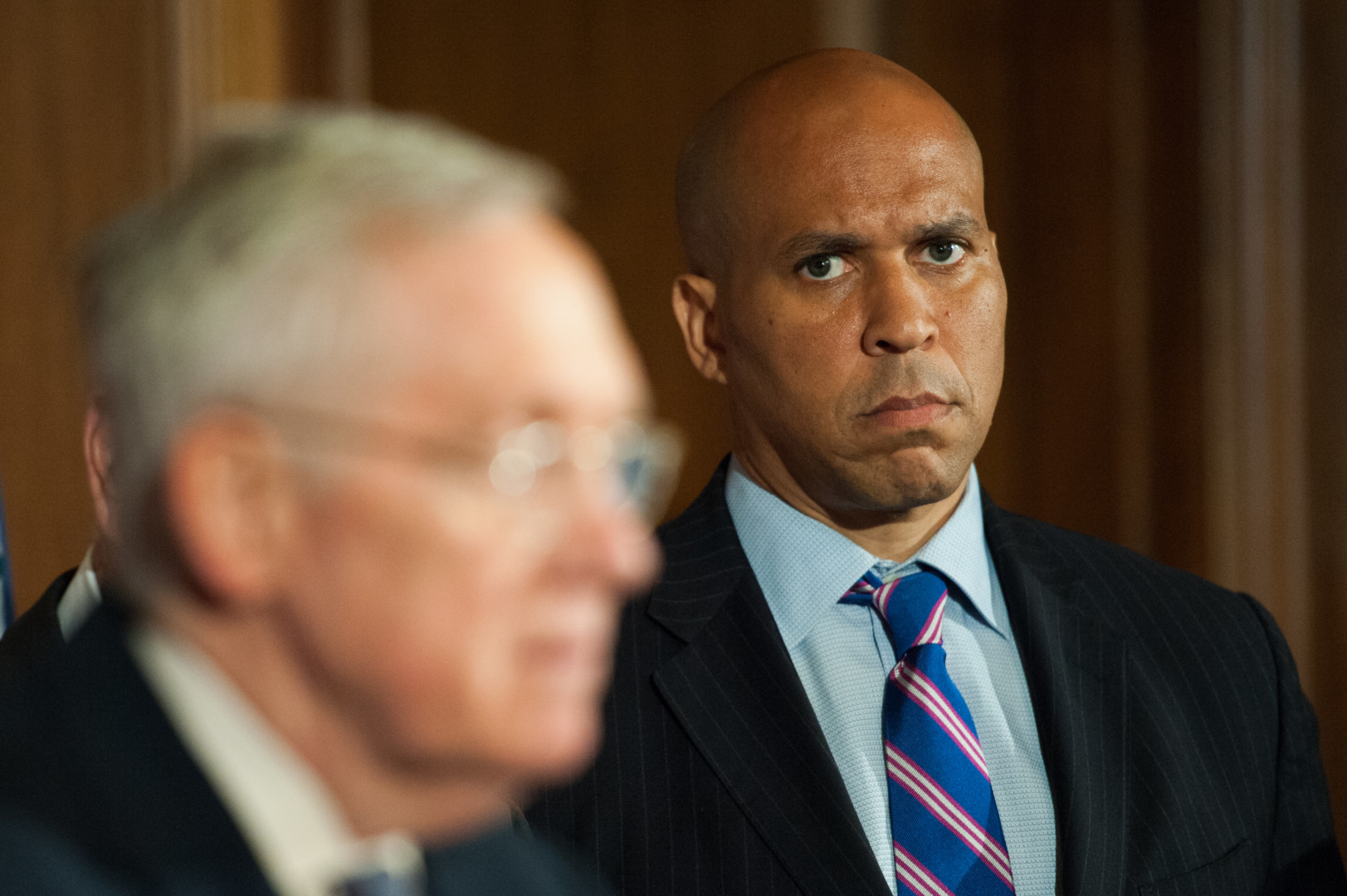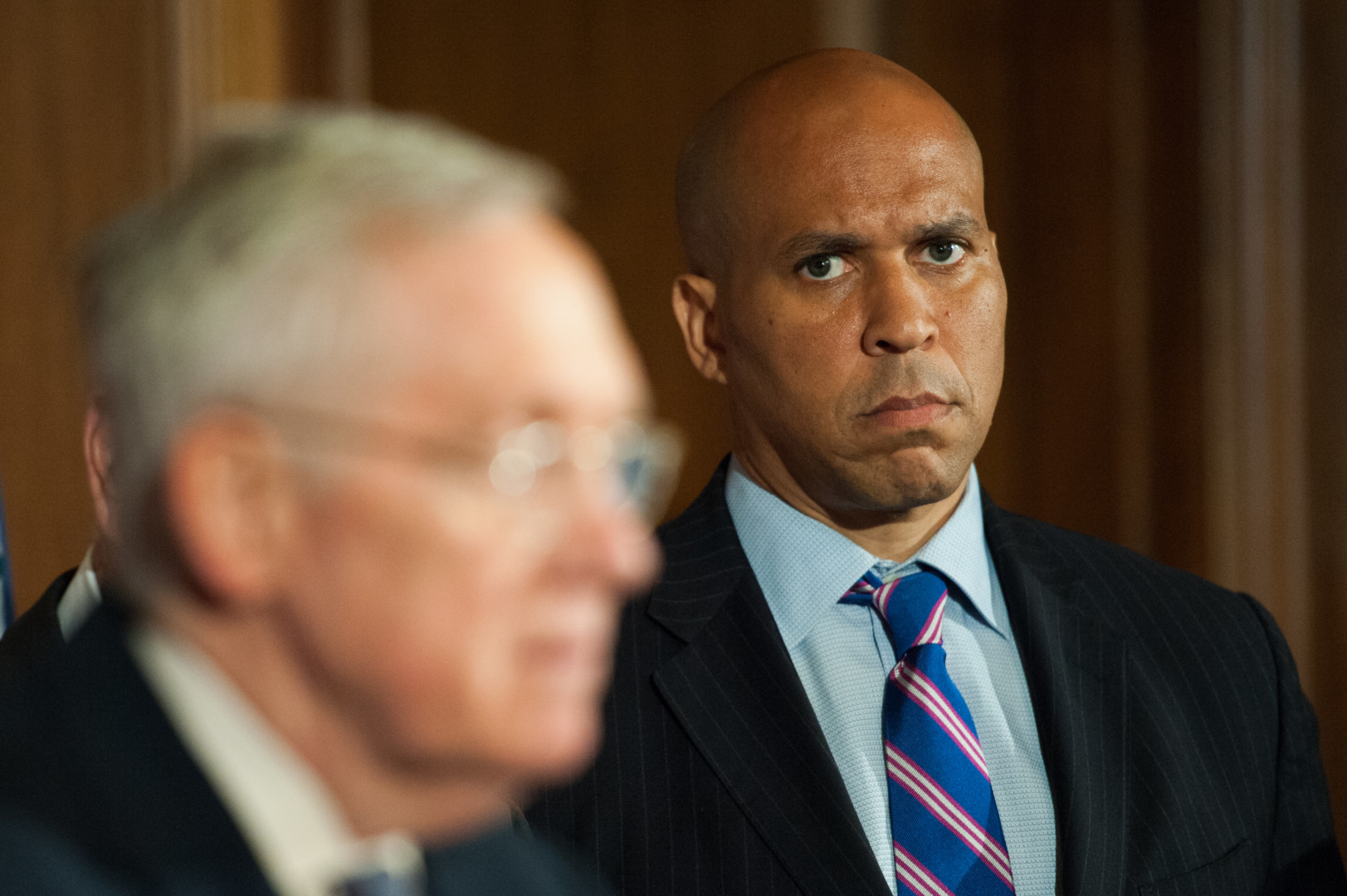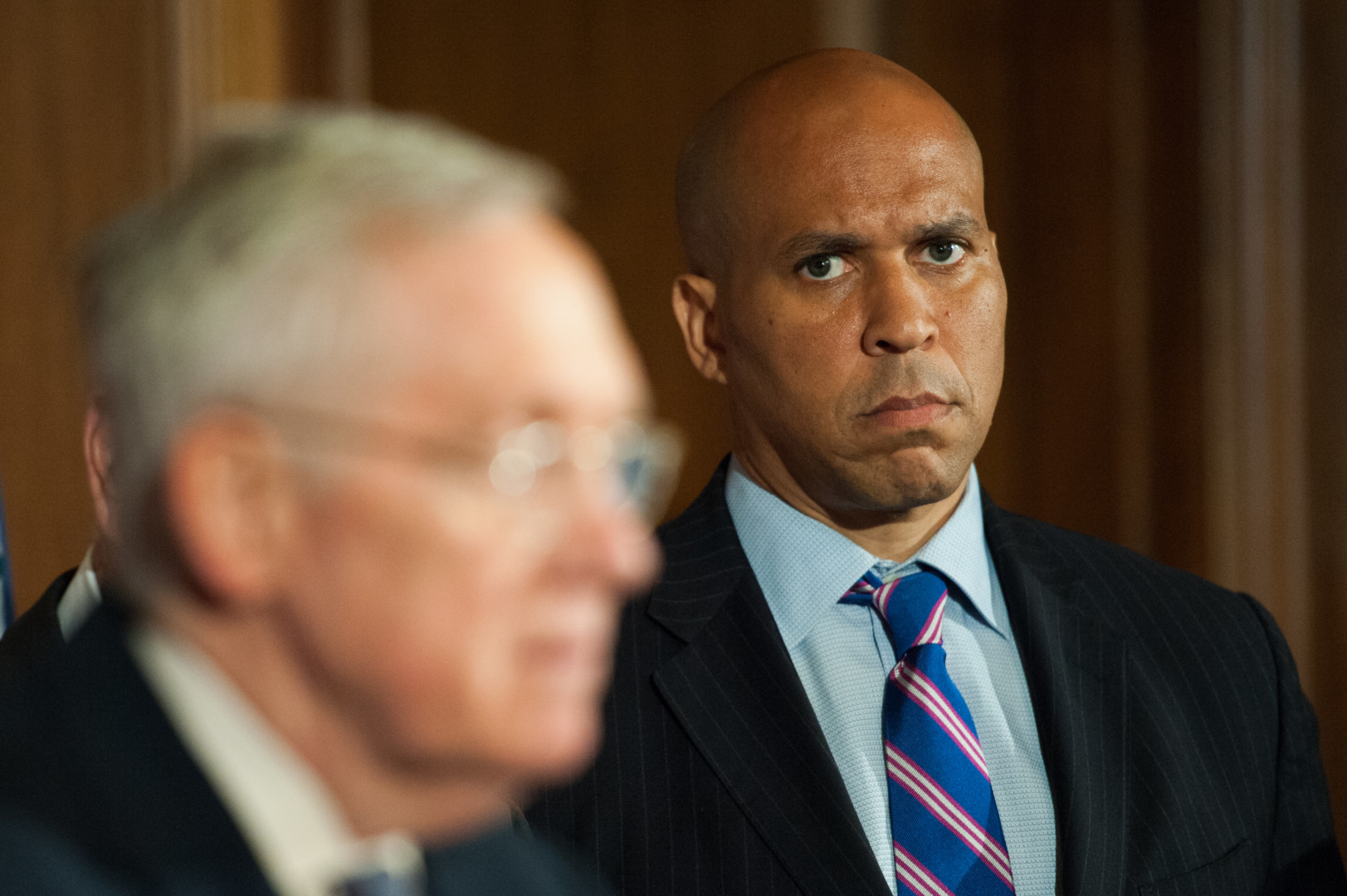 Sen. Cory Booker argued Wednesday that Alabama Sen. Jeff Sessions has demonstrated "hostility" toward civil rights and is unfit to serve as attorney general, the New Jersey Democrat said in unprecedented testimony against a Senate colleague.
"Senator Sessions has not demonstrated a commitment to central requisites for the job to aggressively pursue the congressional mandate of civil rights, equal rights and justice for all of our citizens," Booker said before the Senate Judiciary Committee. "In fact, at numerous times in his career he has demonstrated a hostility toward these convictions, and has worked to frustrate attempts to advance these ideals."
Booker's remarks, the first time a senator has testified against a colleague, drew rebukes from Republicans. In a Facebook post on Tuesday, Sen. Tom Cotton (R-Ark.) accused Booker of attempting to build momentum for a presidential bid in 2020. He also noted that Booker praised Sessions last February for working with him on legislation to award the "foot soldiers" of the 1965 civil rights marches.
Booker testified before the committee alongside two House members: civil rights icon Rep. John Lewis (D-Ga.) and Congressional Black Caucus Chairman Cedric Richmond (D-La.).
"We need someone who's going to stand up, speak up and speak out for the people that need help. For people who have been discriminated against," Lewis said, recalling the violence he and other peaceful marchers were subjected to in Sessions' home state of Alabama during the Civil Rights Movement.
In Richmond's testimony, he rebuked Sessions' prosecution as a U.S. attorney in the 1980s of three African Americans on numerous charges related to voter fraud as a U.S. attorney, accusing him of dark motives.
"History is replete with efforts by those in power to legitimize their acts of suppression and intimidation of black voters by recruiting other blacks to assist in bringing trumped up charges against law-abiding citizens who are engaged in perfectly legitimate voter education," Richmond said.
In his own testimony on Tuesday, Sessions decried decades-old allegations of him making racist statements as baseless. Those allegations went mostly unaddressed on the first day of his hearing, but were brought up repeatedly on Wednesday during witness testimony, which was noted by one Sessions' supporter.
"The reason we did not see a lot of this [personal attacks] yesterday during the hearing is because members of this committee know Senator Sessions," William Smith, a former Senate staffer who also testified, said. "If you disagree with Senator Sessions on his political views, let's have a discussion on that. Let's do it on the facts, but not on 30 years of old innuendos and allegations that have been disproven," he added.
Also on the panel supporting Sessions were former assistant U.S. Attorney Willie Huntley and former U.S. Marshal Jesse Seroyer.
Richmond also lashed out at Senate Judiciary Committee Chairman Chuck Grassley (R-Iowa) for scheduling the three elected lawmakers to testify on the final panel of Sessions' confirmation hearing, likening it to Jim Crow-era laws.
"To have a senator, a House member and living civil rights legend testify at the end of all of this is this equivalent of being made to go back to the bus," Richmond said. "It is a petty strategy and the record should be made to reflect my consternation at the unprecedented process that brought us here."
With Republicans holding a 52-48 Senate majority, Sessions is likely to be confirmed.