Meadows Wants More Details on Obamacare Replacement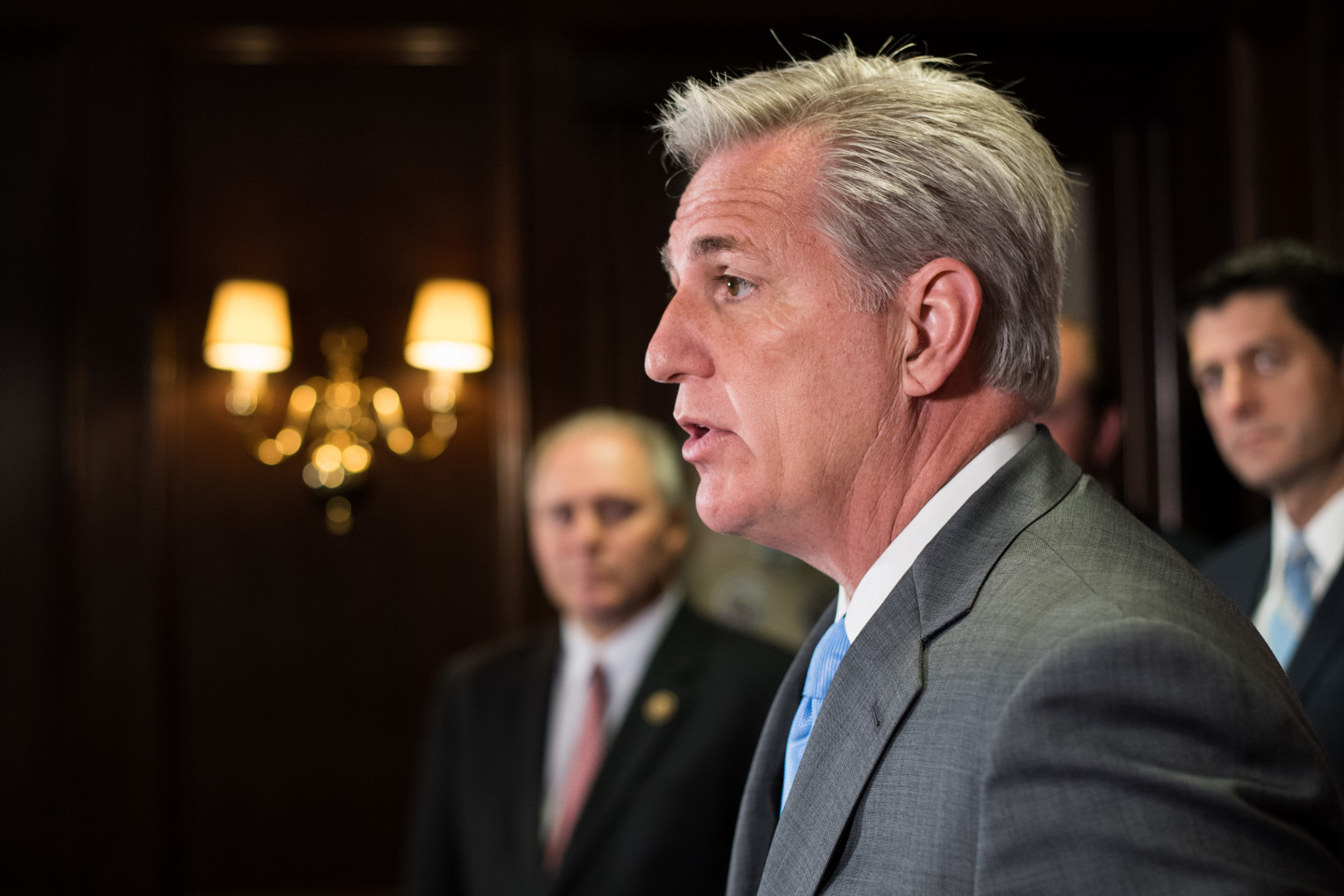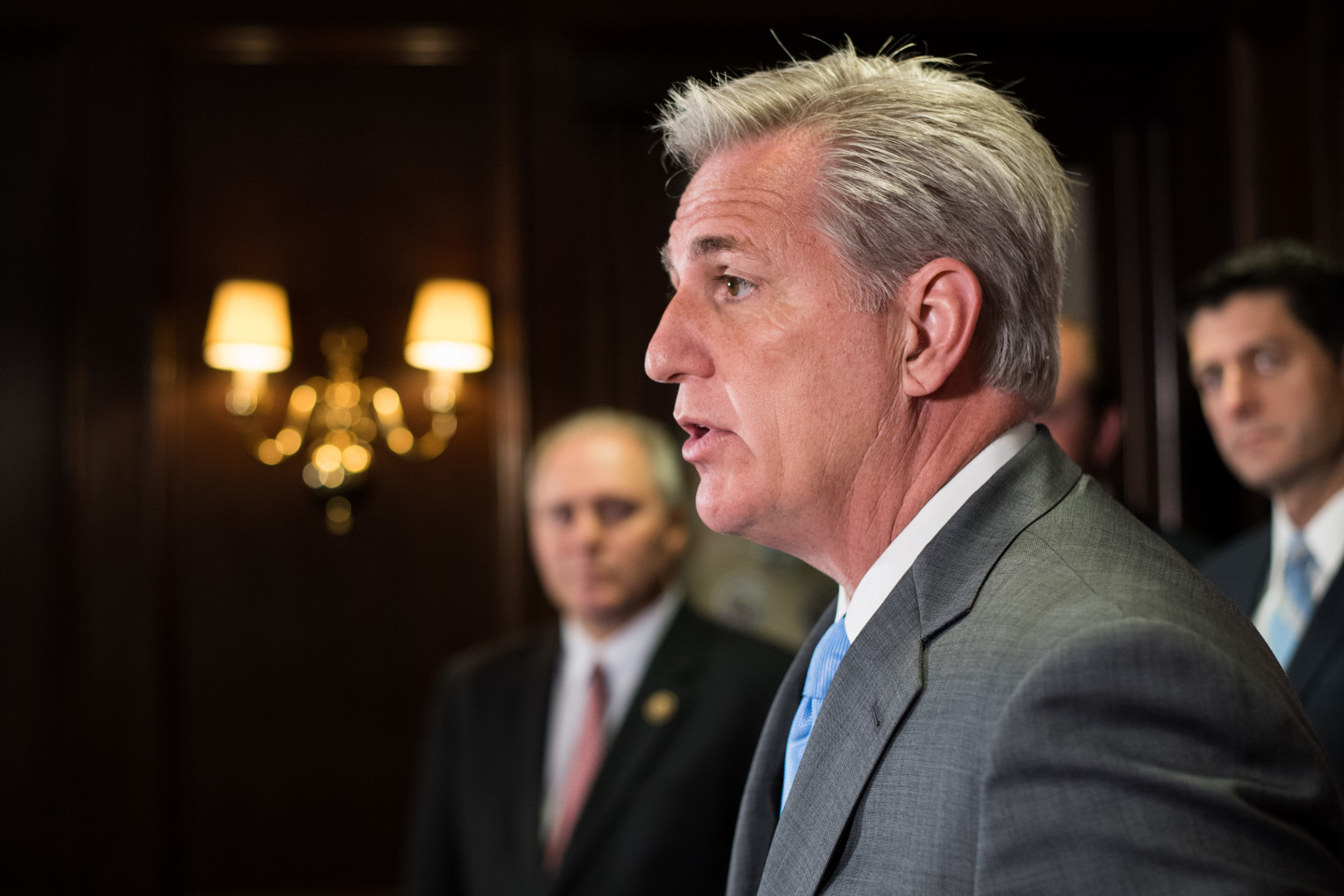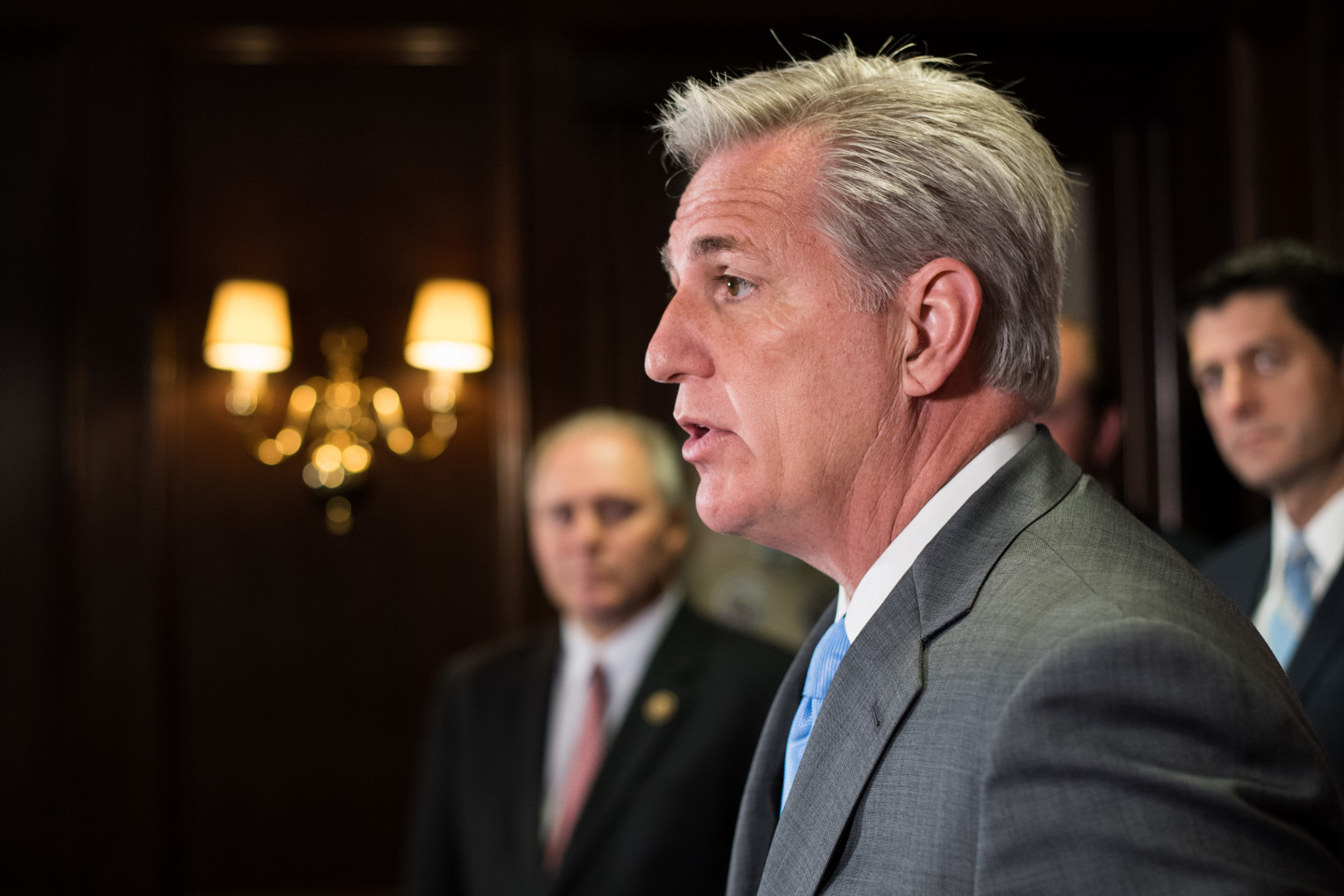 As the Republican-controlled Congress readies to repeal parts of President Barack Obama's signature health care law, House Freedom Caucus Chairman Mark Meadows on Wednesday warned against gutting the law without a plan to replace it.
"We need to know what we're going to replace it with," the North Carolina Republican told reporters at the Capitol.
Meadows, who leads a group of more than three-dozen of the House GOP's most conservative members, would not say how he planned to vote Friday on a Republican budget resolution that would set in motion the repeal process, though he cautioned he was speaking for himself, not the HFC.
Meadows said "the vast majority" of Republicans are coalescing around a strategy of quickly moving on bills to replace Obamacare, though the details are uncertain.
"I think having a repeal and a replacement vote, if not the same day, but within a week or so of each other, and as strategy for replacing is certainly something we have been encouraging," he said.
Speaking earlier in the day at a news conference in New York, President-elect Donald Trump, who takes office a week from Friday, said his administration would present its replacement plan around the same time the Senate confirms his nominee to lead the Department of Health and Human Services, Rep. Tom Price (R-Ga.).
Meadows said that "without a doubt," he wants Republicans to have coalesced behind a plan by the congressional Republicans' retreat at the end of this month in Philadelphia.
During a briefing for reporters on Capitol Hill, House Minority Whip Steny Hoyer questioned Trump's grasp of replacing Obamacare in one fell swoop.
"I think he has no concept of how difficult this task will be," the No. 2 House Democrat said Wednesday. "He believes it will happen because he says it will happen."
Republicans are discussing several options for a potential replacement, including a plan developed by Price when he led the House's other conservative group, the Republican Study Committee. Several Senate Republicans said it makes sense to wait for Rep. Tom Price (R-Ga.), Trump's pick to lead the Department of Health and Human Services, to weigh in.
"Price has not yet had a chance to fully review…that which can be done administratively and perhaps we shouldn't spend our time on because it can be done administratively," said Sen. Bill Cassidy (R-La.).
Sen. Lindsey Graham (R-S.C.) agreed that Republicans should wait to hear from Trump what his preferences for health reform would be.
"I think we should wait and see what he wants to do," Graham told reporters. "I'm not worried about the timeline, what I'm worried about is getting it right."
Sen. Johnny Isakson (R-Ga.) said that waiting for Price to be confirmed could take some time, but that his experience would bode well for Republicans eager to move forward with overhauling Obamacare.
"It'd be tight to match it up, but given Price's experience it's possible. If you had a total rookie neophyte it'd be tough, but Tom's been around a while, so it's possible," he said.
Rep. Chris Collins (R-N.Y.), an early Trump supporter, said the Price plan "would be a much easier starting point than taking six plans or no plan and trying to almost start with that." But any "markers," he said, would move things along.
Collins said Trump's plan is on a "much tighter timeline" than what House Republican leaders have pushed for, though Majority Leader Kevin McCarthy (R-Calif.) told conservative radio host Hugh Hewitt that Congress will send a repeal and parts of a replacement to Trump's desk by the end of February.
On the same day the president-elect proposed efforts to lower drug prices, Collins said he believed in the "free market," not price controls. He pointed to the 21st Century Cures Act and speeding the drug process as good ways to cut costs, and said Trump's comments were reminiscent of his rhetorical meddling with other industries.
"Trump, using the bully pulpit, is already getting incredible results from automakers and other companies, and I wouldn't doubt that he would do the same with pharmaceutical companies," Collins said.
Mary Ellen McIntire and Jon Reid contributed to this report.