Ryan Confident Student's 'Disgusting' Ferguson Painting Will Be Removed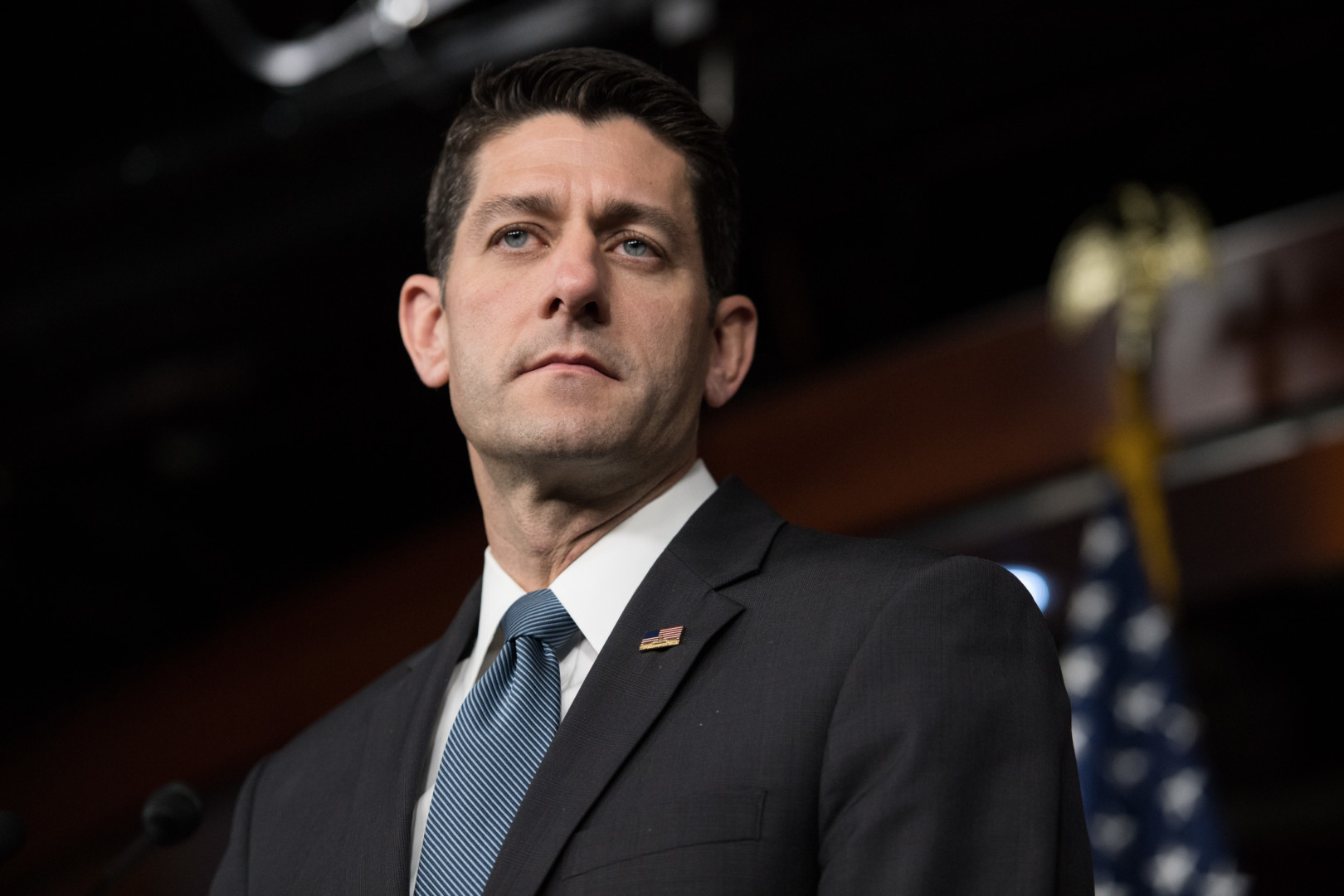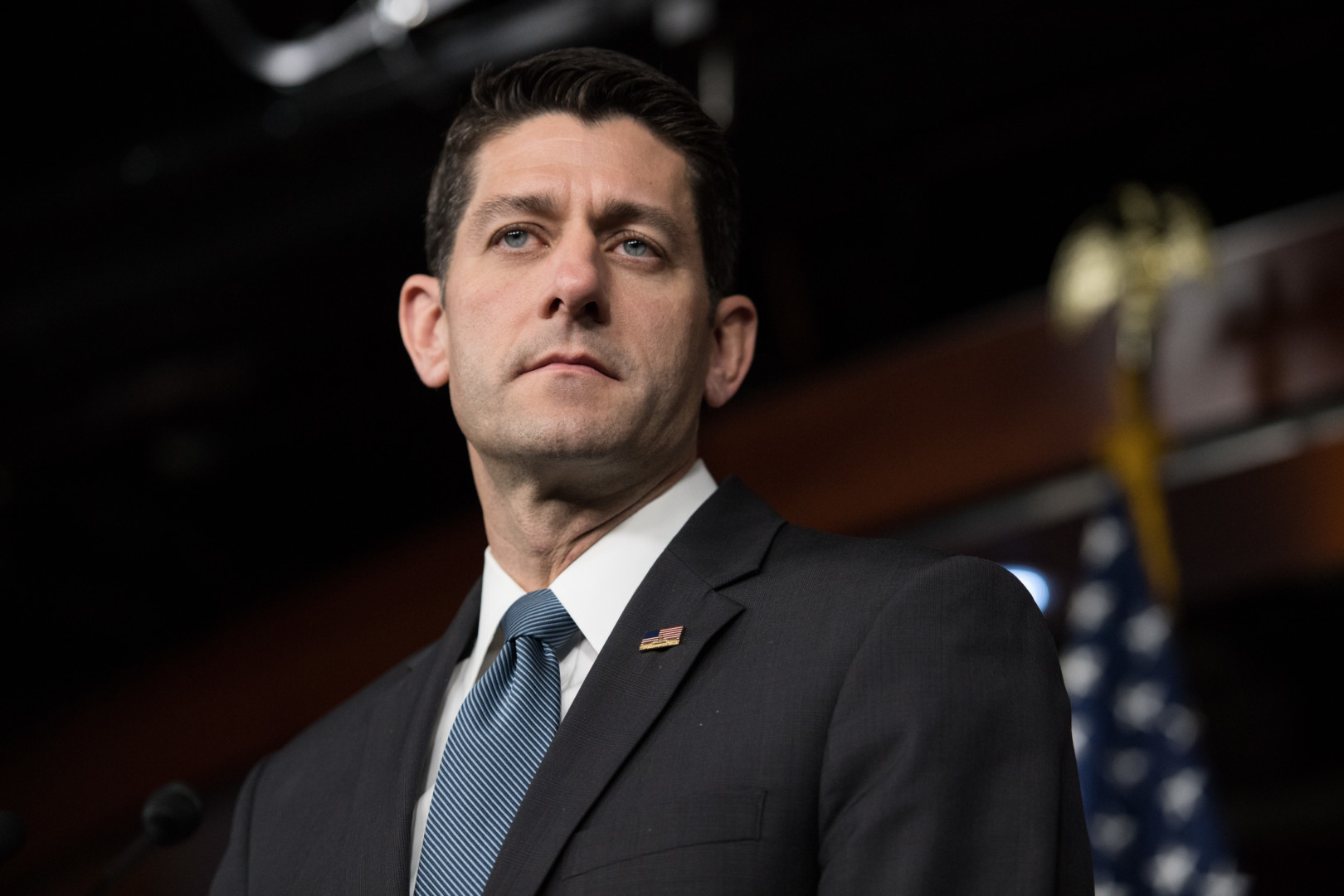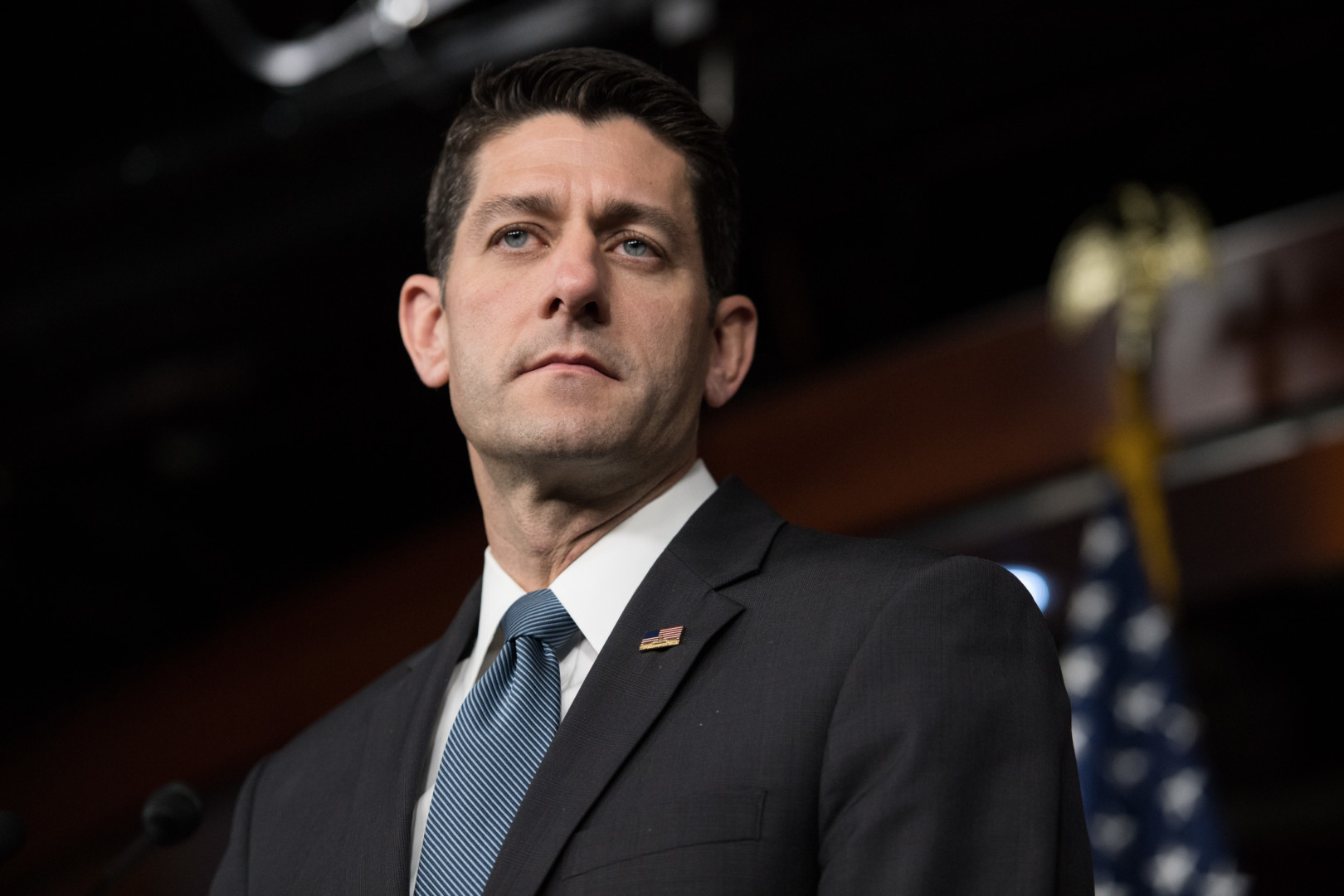 House Speaker Paul Ryan on Thursday decried a painting by a high school student that depicts police officers as animals and said he's confident it will be removed by Capitol officials.
"This is disgusting and it's not befitting the Capitol," he said Thursday on The Mike Gallagher Show.
The typically innocuous selection of a winner for a lawmaker's Congressional Art Competition turned controversial over the past week as several House Republicans, who said they were offended by the painting's depiction of some police officers as pigs, repeatedly took it down. Those GOP lawmakers include Reps. Brian Babin (Texas), Duncan Hunter (Calif.), Doug Lamborn (Colo.) and Dana Rohrbacher (Calif.).
The painting, hung from a wall in the Cannon tunnel between House office buildings and the Capitol, was selected by Rep. Lacy Clay. The Missouri Democrat's congressional district includes Ferguson, the town where protesters demonstrated against police tactics following the fatal shooting of Michael Brown, an 18-year-old black man, in 2014.
Each time a lawmaker took the painting down and returned it to Clay's office, he hung it back up. The effort to have the painting permanently removed is being led by Rep. Dave Reichert, a former sheriff.
On Wednesday, the Washington Republican wrote a letter to the Architect of the Capitol, which oversees the Capitol grounds and facilities, requesting the office review the painting in question. The art competition's suitability guidelines say "exhibits depicting subjects of contemporary political controversy or a sensationalistic or gruesome nature are not allowed."
A spokesperson for the Architect of the Capitol did not respond to a request for comment.
Democrats have criticized efforts to remove the painting.
On Wednesday, former Congressional Black Caucus Chairwoman Barbara Lee (D-Calif.) on Twitter criticized House Republicans for spending "the week censoring a high schooler" while there are statues in the Capitol complex "glorifying slave owners & segregationists."
Steven Engelhardt, a spokesman for Clay, said in an email this week that removing the painting would "step on the 1st Amendment rights of an 18-year-old student."
Ryan disagreed with that characterization.
"This isn't a question of First Amendment rights," Ryan said in Thursday's radio interview. "We do have rules that govern these paintings."