Schumer Rebukes Chaffetz for Threatening to Probe Ethics Watchdog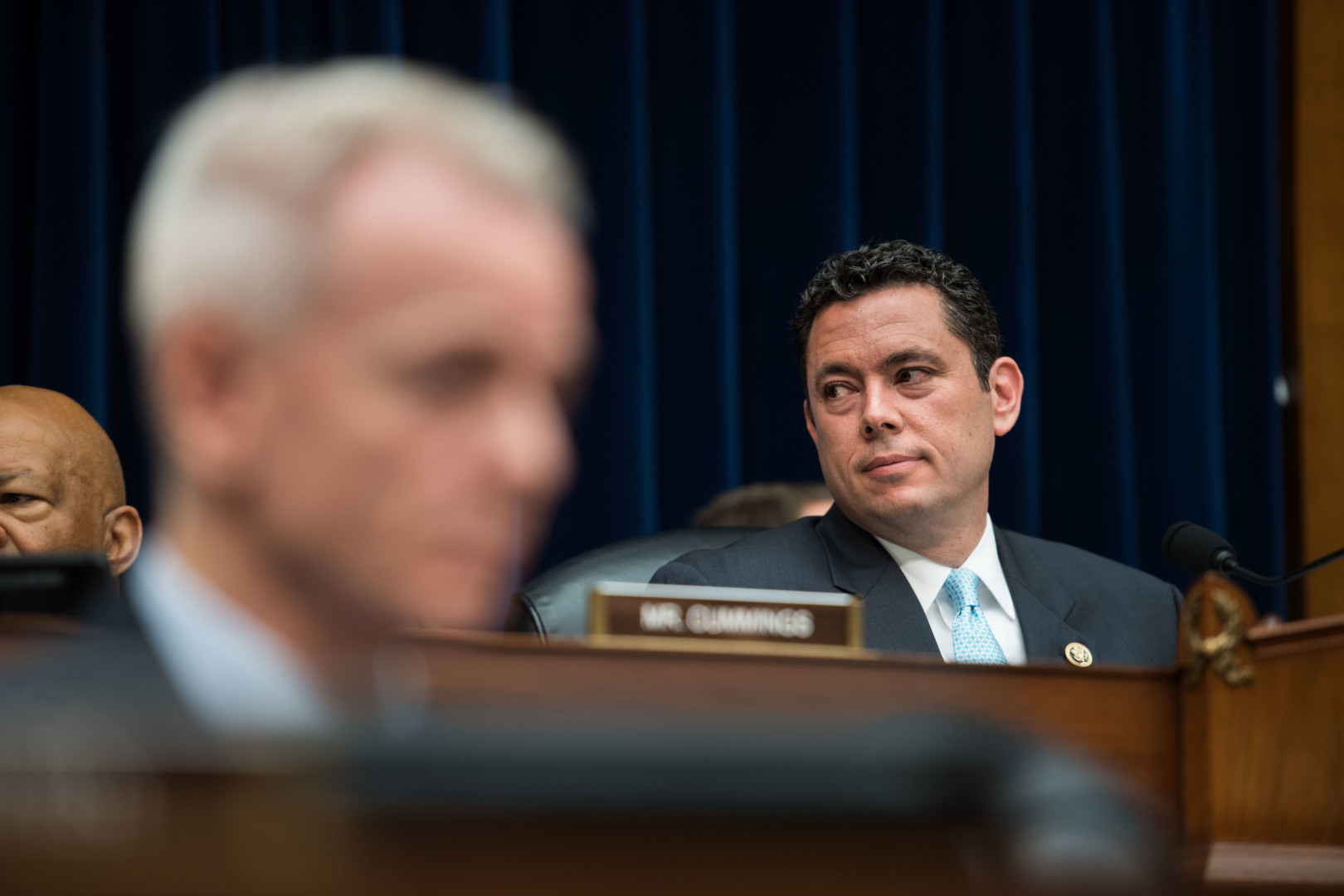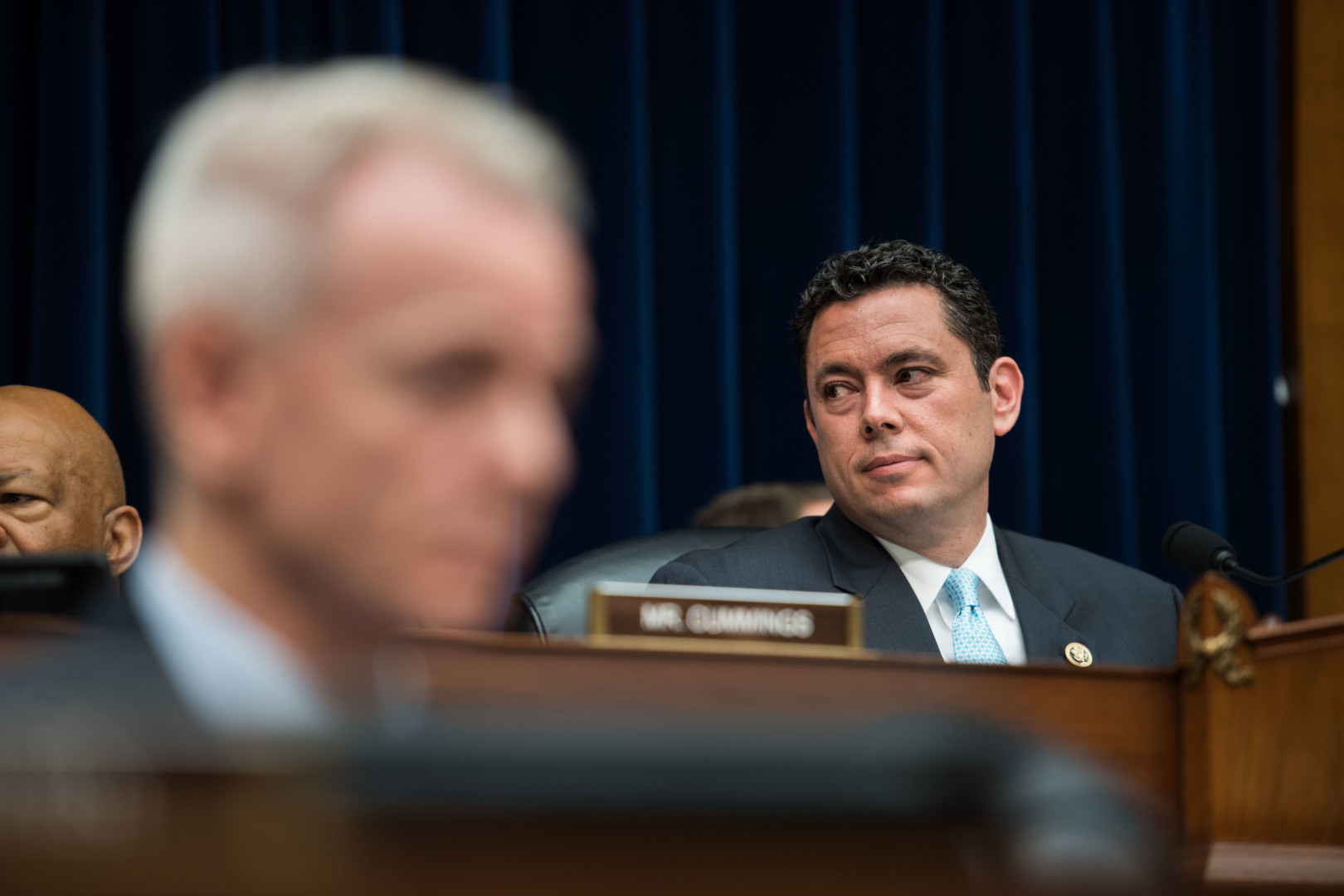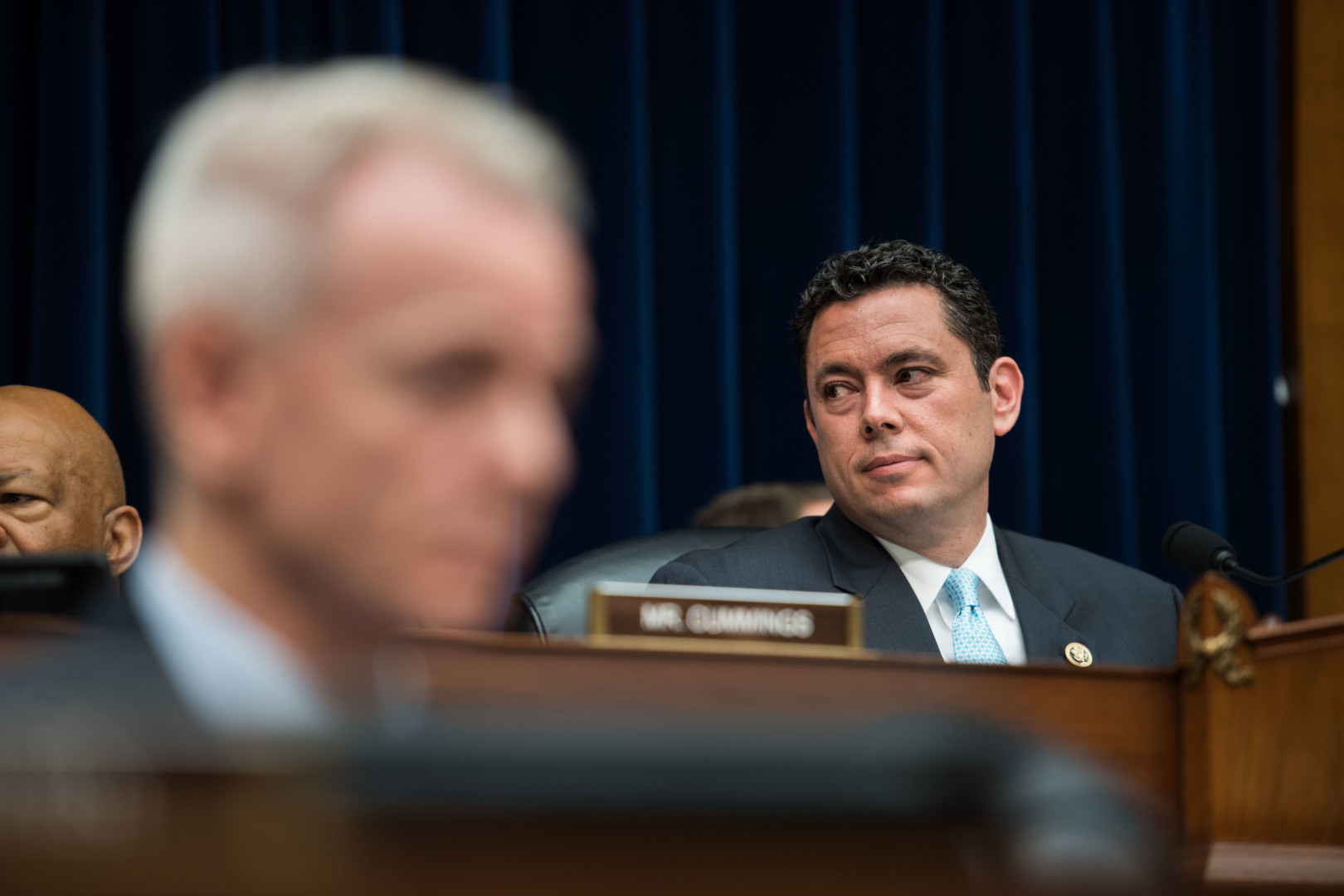 Senate Minority Leader Chuck Schumer on Friday rebuked House Oversight Committee Chairman Jason Chaffetz for threatening to probe the Office of Government Ethics, saying the move is reminiscent of a failed GOP effort this month to weaken an independent congressional ethics watchdog.
"The Republicans are at it again, filling the swamp instead of draining it," the New York Democrat said in a statement. "First, House Republicans tried to gut the Office of Congressional ethics. Now they're trying to handcuff the Office of Government ethics."
Rank-and-file GOP lawmakers this month initially voted to rein in the Office of Congressional Ethics' oversight ability. They later reversed course following pressure from constituents and criticism from President-elect Donald Trump.
On Thursday, Chaffetz (R-Utah) sent a letter, obtained by The New York Times, calling on Office of Government Ethics Director Walter Shaub Jr. to testify before committee staff. It was sent after Shaub criticized Trump's plan to have his sons run his business while he's president, instead of fully divesting his assets. Chaffetz's letter, which committee spokeswoman Rebecca Edgar said is private, doesn't mention Shaub's remarks delivered at the Brookings Institution on Wednesday.
"Your agency's mission is to provide clear ethics guidance, not engage in public relations," Chaffetz wrote, according to the letter obtained by the New York Times. "The Committee is thus continuing its examination of OGE's operations."
The Utah Republican called on Shaub to make himself available for an interview with committee staff before Feb. 1. He also questioned the nature of Nov. 30 Twitter posts from the OGE that praised Trump for divesting from his businesses, even though the president-elect hadn't committed to doing so.
Schumer on Friday defended the OGE, saying it has "worked diligently and in a nonpartisan way" and that Trump and his Cabinet nominees' financial interests make the OGE "more important than ever."
"Mr. Chaffetz's attempt to bully Mr. Shaub out of doing his job are absolutely despicable," Schumer said.
Edgar, the House committee's spokeswoman, did not immediately respond to a request for comment regarding Schumer's remarks.
Rep. Elijah Cummings of Maryland, the top Democrat on the House Oversight and Government Reform Committee, also criticized Chaffetz's actions in a statement Friday.
"Rather than acting as a cheerleader for Donald Trump and attacking or intimidating his critics, the Committee should do its job under the Constitution and investigate his sprawling business deals around the world," Cummings said. "I renew my request to the Chairman to open this up to all of America and let the Director of OGE testify in public."