Senate Democrats Stake Out Position on Infrastructure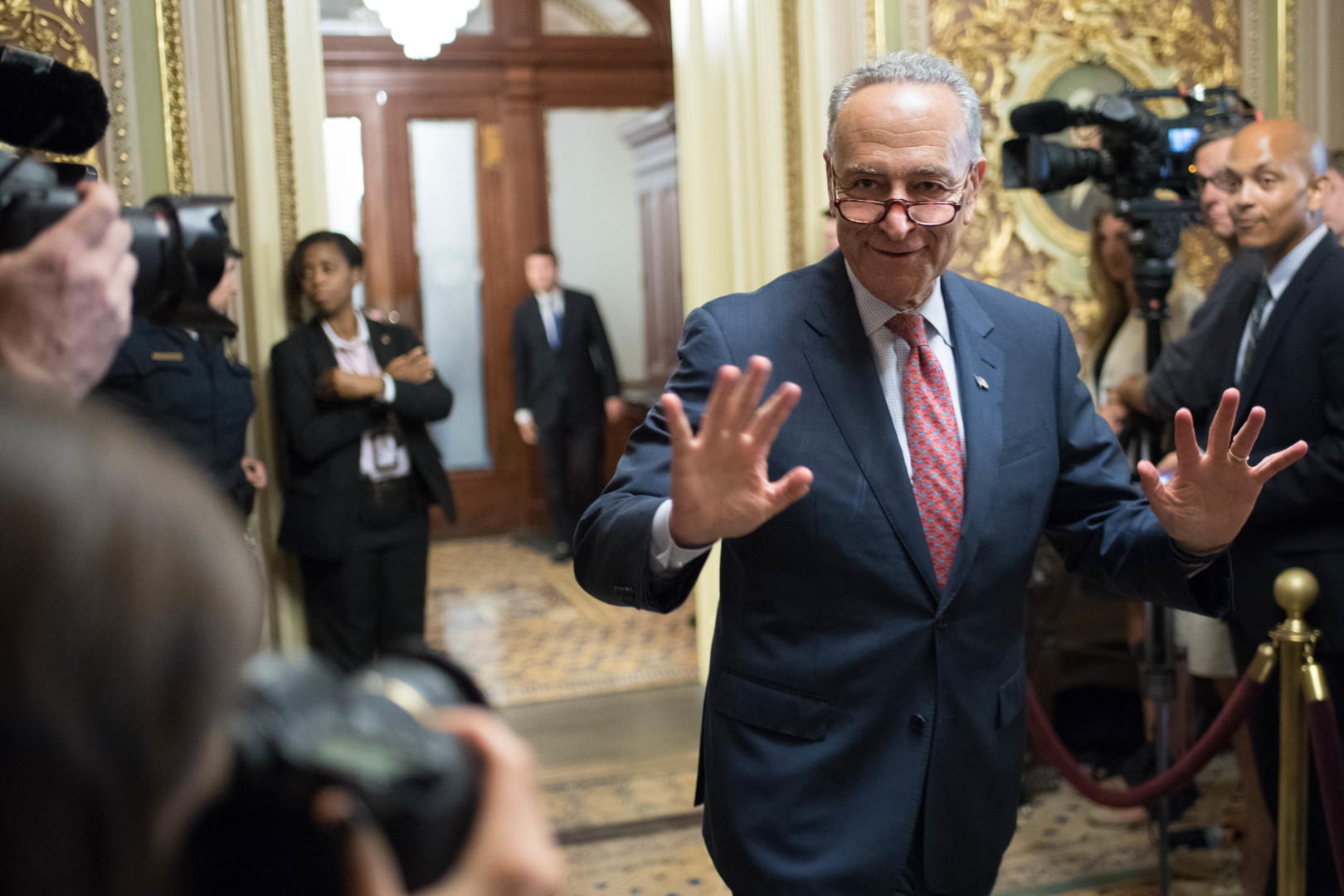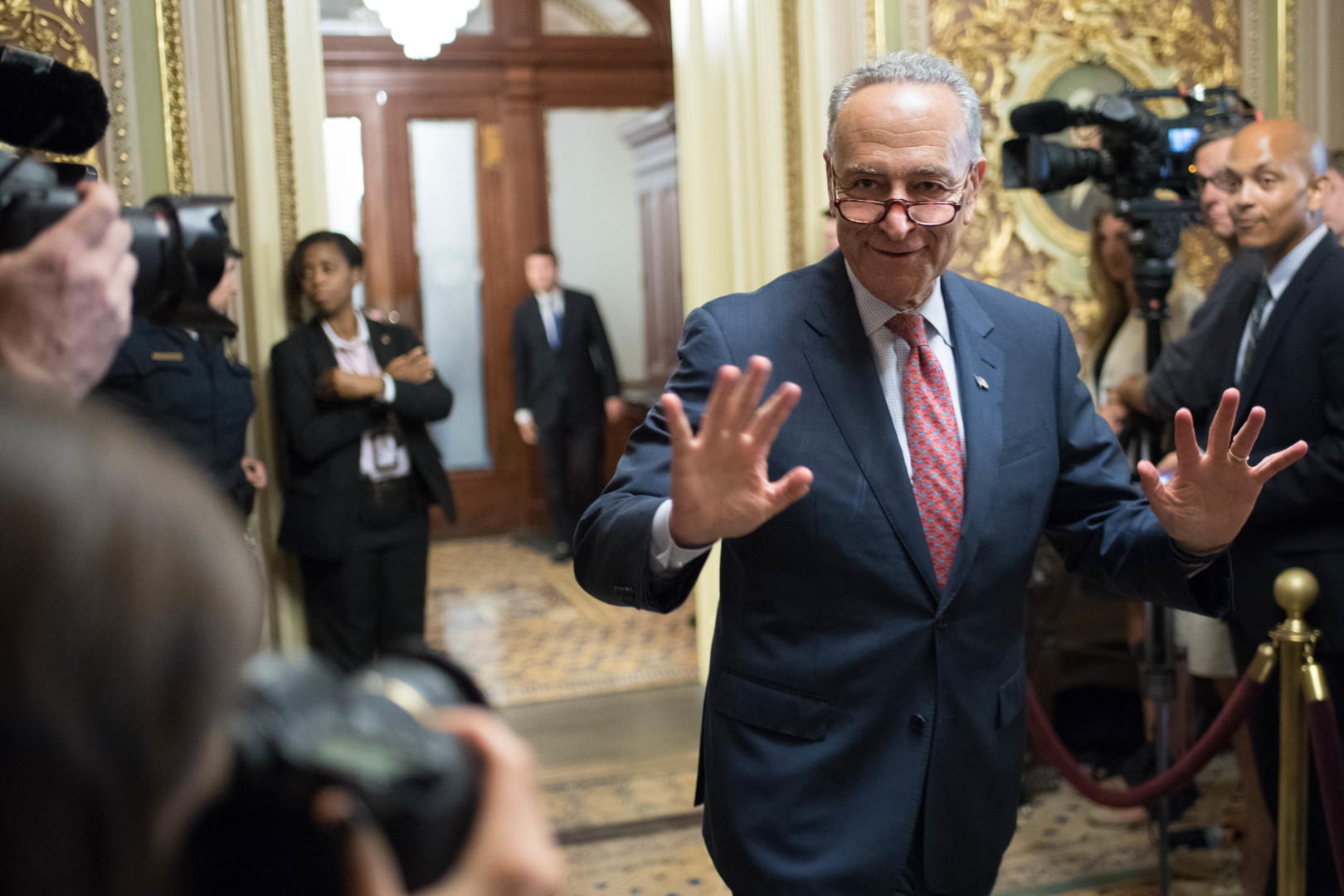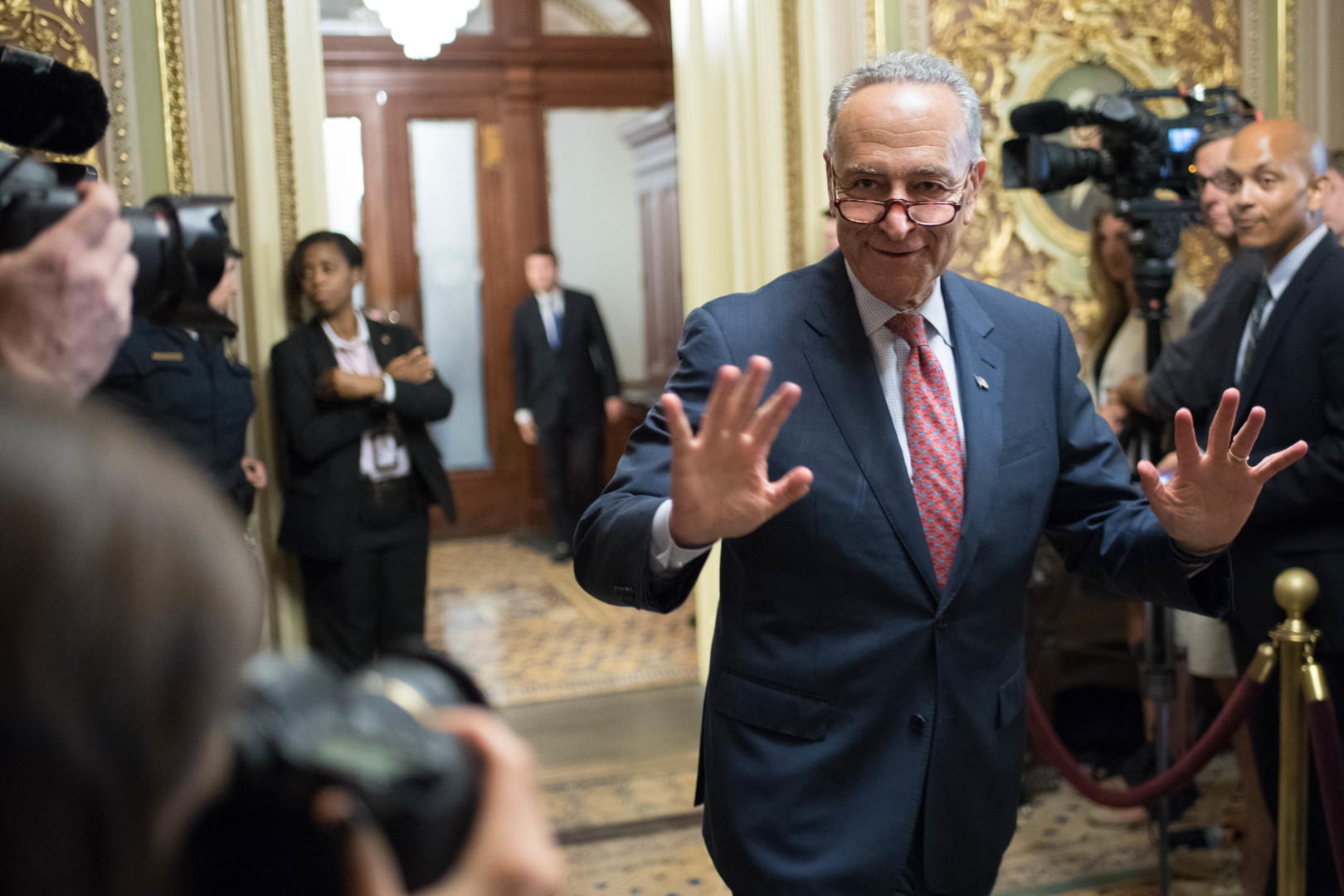 Senate Democrats on Tuesday answered President Donald Trump's campaign pledge to invest $1 trillion in U.S. infrastructure by introducing their own spending plan.
Senate Minority Leader Chuck Schumer (D-N.Y.) announced the wide-ranging proposal at a Capitol Hill news conference and laid down a gauntlet for the new president by saying, "We're challenging him today to join us."
According to Schumer's office, the Democratic plan costs $1 trillion and consists of:
$210 billion for roads and bridges, including expanding the Transportation Investment Generating Economic Recovery grant program and leveraging money at local main streets.
$200 billion for "vital infrastructure projects."
$180 billion for rail and bus systems.
$110 billion for a new water and sewer program.
$100 billion for energy modernization, including updates to the power grid.
$75 billion for rebuilding and repairing schools.
$70 billion for ports, airports and waterways.
$20 billion to expand high-speed broadband.
$20 billion for public and Indian land renewal.
$10 billion for new Veterans Health Administration hospitals, extended care facilities and upgrades at the Army National Guard Readiness Centers.
$10 billion for an Infrastructure Bank to bring in private money.
Schumer said the plan, if fully implemented, would create 15 million American jobs over the next decade. He added that Trump "seems open to a bill that's this large" after some discussion with congressional leaders at the White House on Monday.
The White House did not respond to a request for comment.
Schumer said Democrats will not support large public-private financing options or tax incentives because "we don't want all of the benefits going to developers and wealthy people."
Senate Majority Leader Mitch McConnell (R-Ky.) also weighed in on the infrastructure issue Tuesday.
"I don't think we ought to borrow almost $1 trillion and max out a lot of federal accounts," the Kentucky Republican told reporters on Capitol Hill. He said he would work with the Trump administration after it puts forth an infrastructure plan of its own.
Speaking earlier in the day, House Speaker Paul Ryan (R-Wis.) told reporters he did not know how large an infrastructure package would be. He said lawmakers would determine the "fiscal space" in their spring budget.