Senate Panel Votes to Advance UN Nominee Haley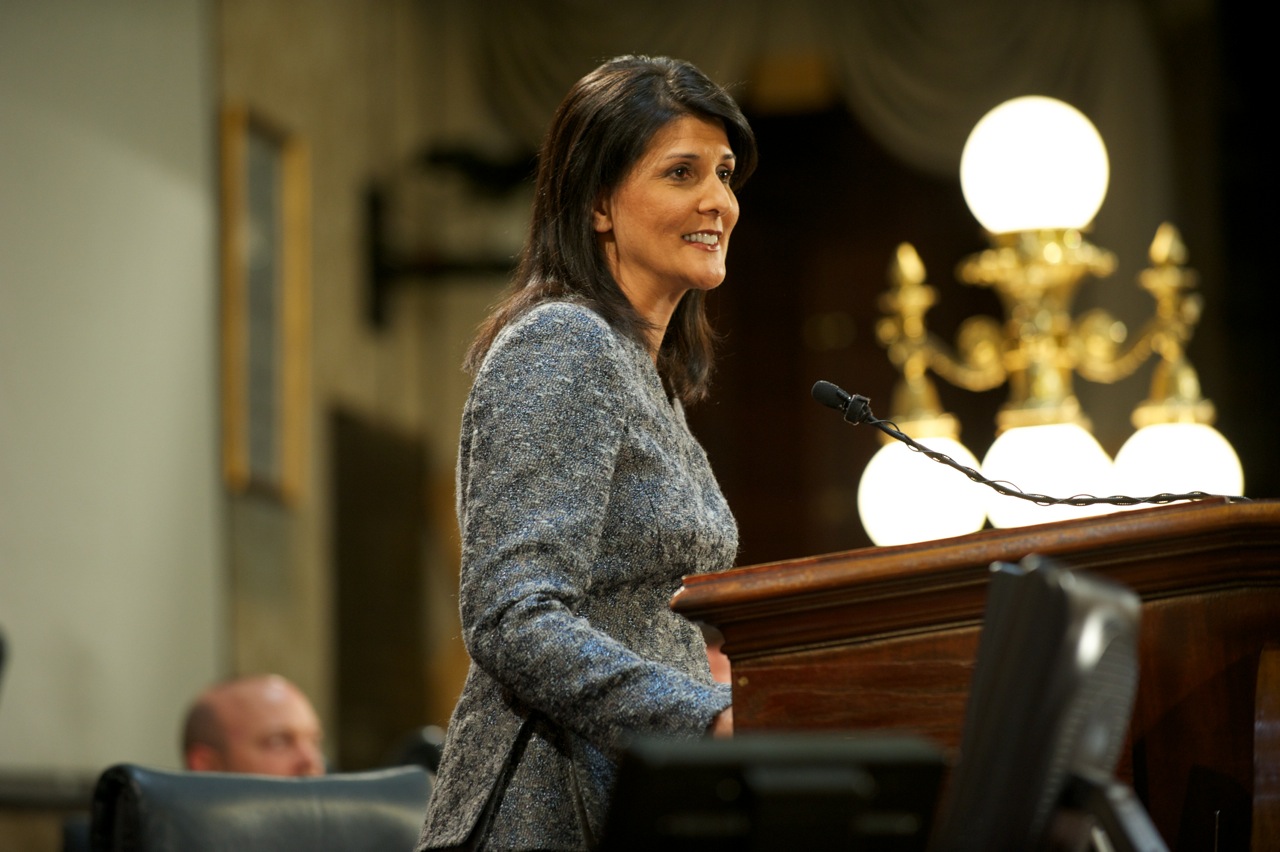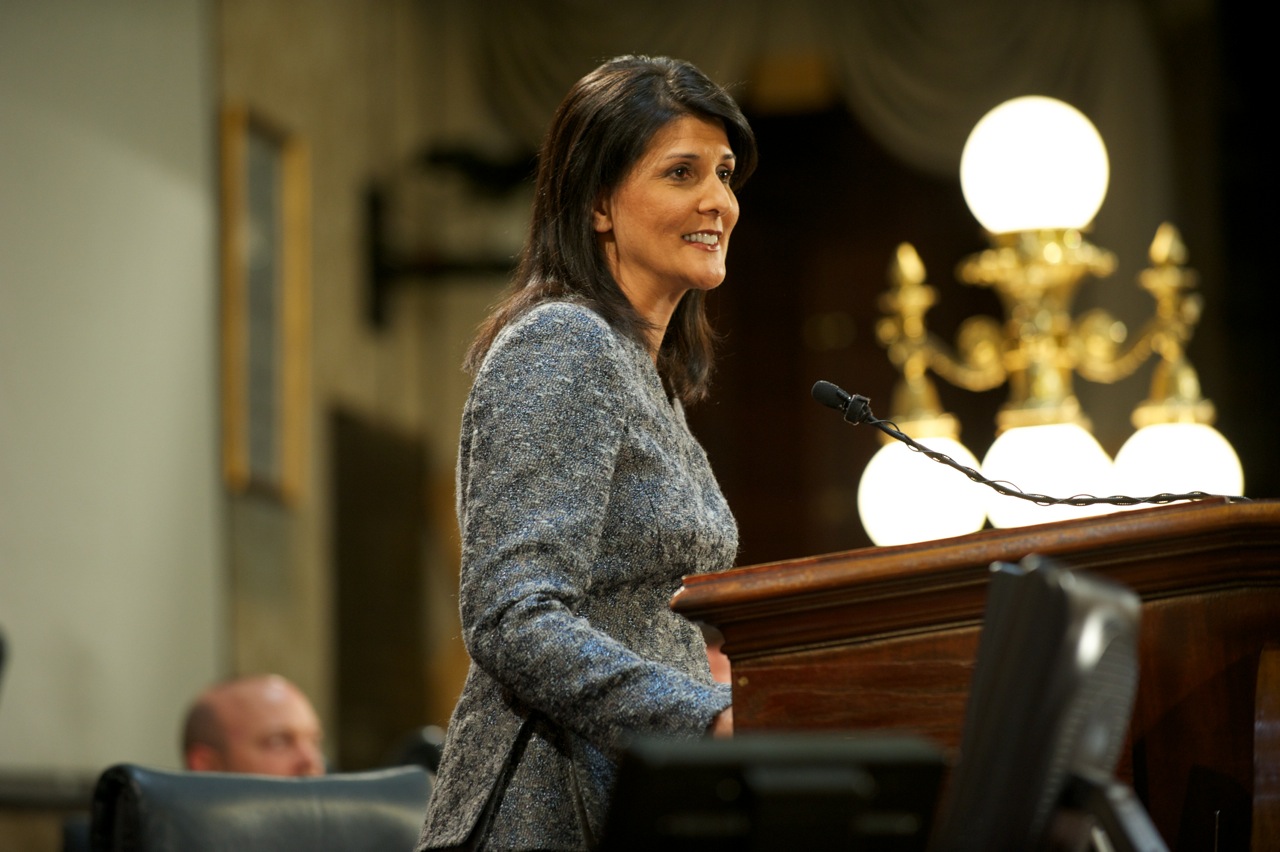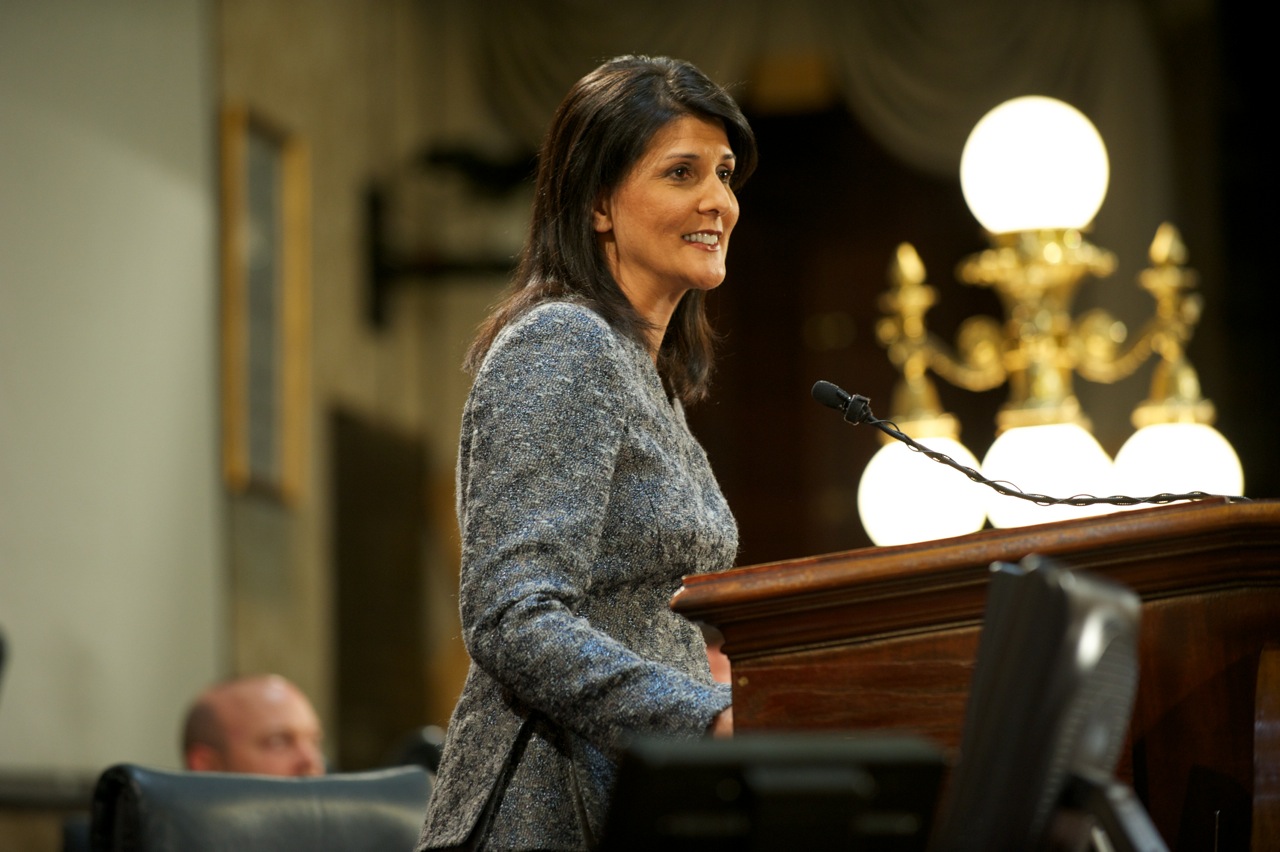 The Senate Foreign Relations Committee on Tuesday approved President Donald Trump's nomination of South Carolina Gov. Nikki Haley to be the country's next ambassador to the United Nations.
Despite her lack of foreign policy experience, Haley's nomination garnered substantial Democratic support, unlike many of Trump's other administrative picks. Only two senators, Chris Coons of Delaware and Tom Udall of New Mexico, voted no on her nomination, which passed via voice vote Tuesday. The vote came a day after Trump's secretary of State nominee, Rex Tillerson, was approved by the committee along party lines. 
The Senate is scheduled to vote on Haley's confirmation later Tuesday.
Most Democrats on the panel appeared pleased with Haley's testimony at her confirmation hearing last week. The South Carolinian broke with Trump on a number of foreign policy issues, including Russia, human rights abuses in the Philippines and Trump's proposed Muslim registry. 
Senators of both parties also praised Haley's steadfast support for Israel. In her prepared remarks, Haley criticized the Obama administration for not blocking a U.N. Security Council resolution rebuking Israeli settlement activity in the West Bank and East Jerusalem.
Correction: A previous version of the story misidentified the body that voted on the Israeli settlement resolution.