Democrats Accuse Trump of Laying Groundwork for Voter Suppression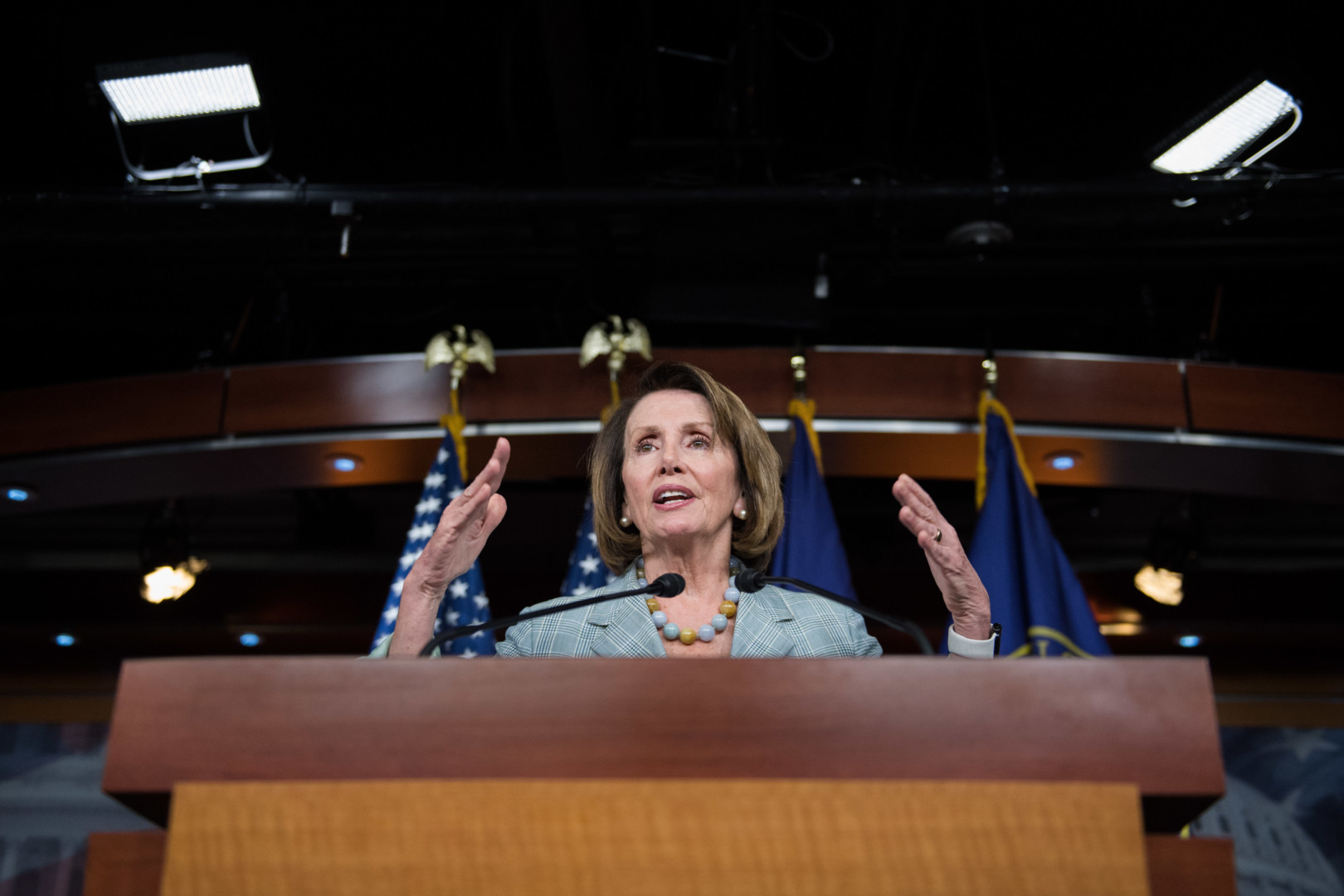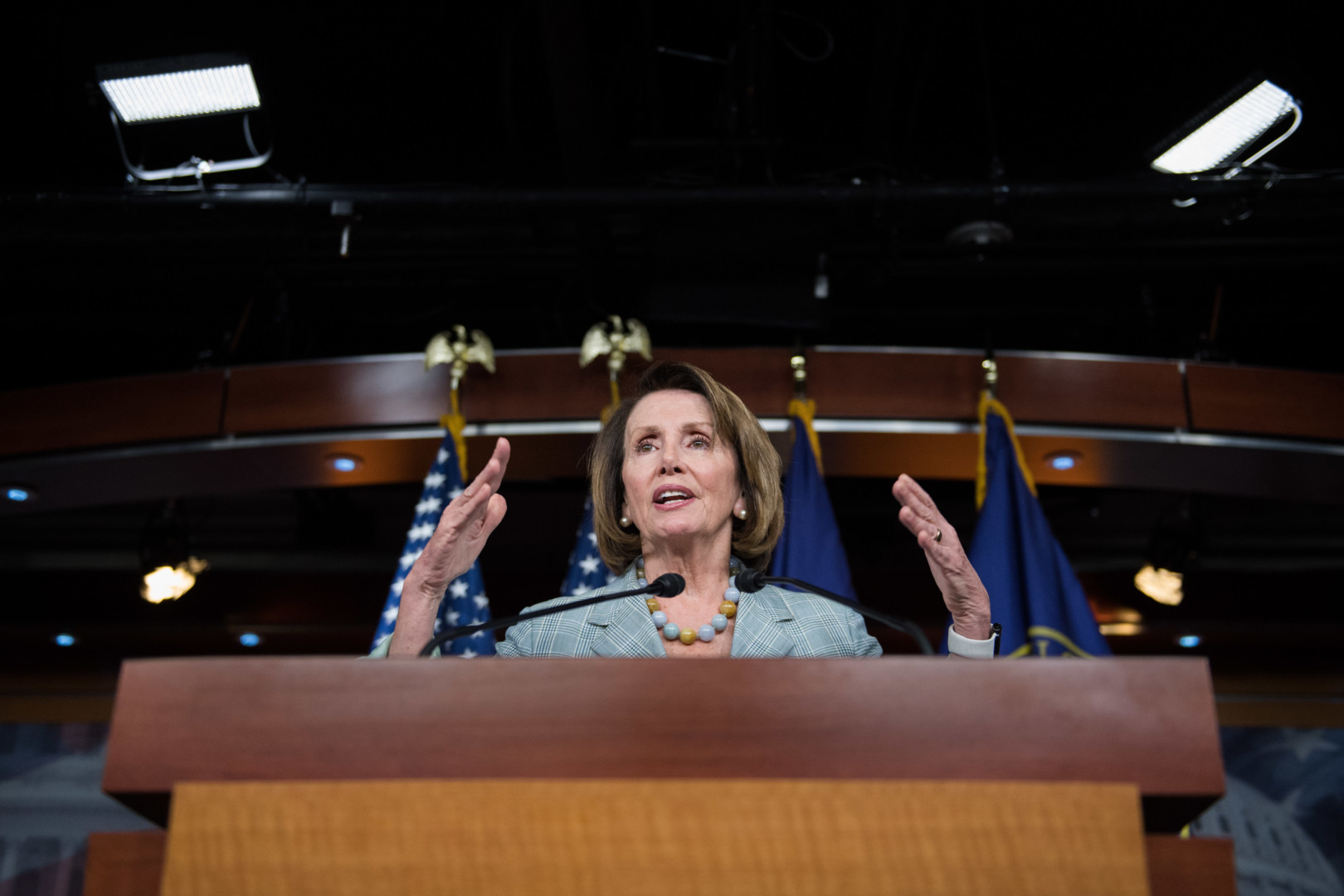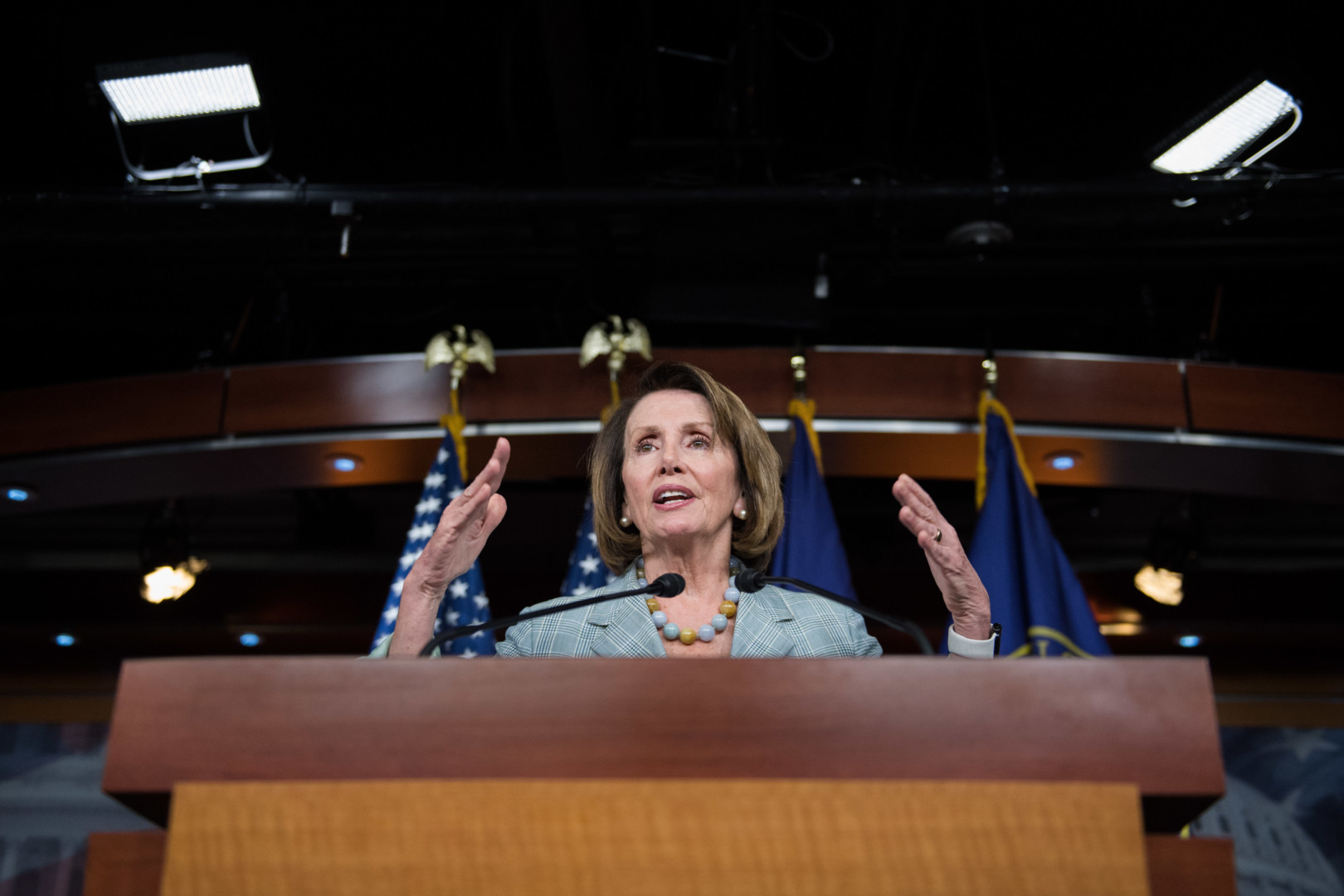 Democrats on Wednesday denounced President Donald Trump's call for a "major investigation" into voter fraud, with House Minority Leader Nancy Pelosi saying it undermines the integrity of the voting system and senior lawmakers warning of voter suppression. 
"There is no evidence to support what the president has said, and I hope we have made that really clear to him in our conversations with him," the California Democrat told reporters on Capitol Hill.
She was referring to Trump's claim during a bipartisan meeting with congressional leaders on Monday that millions of illegal ballots caused him to lose the popular vote to Hillary Clinton.
Pelosi noted that in December Trump's own lawyers said "all available evidence suggests that the the 2016 general election was not tainted by fraud or mistake" in a document obtained by The Washington Post arguing against a recount effort by Green Party candidate Jill Stein in Michigan. 
"I frankly feel very sad about the president making this claim. I felt sorry for him. I even prayed for him," she said. "But then I prayed for the United States of America." 
"To undermine the integrity of our voting system is really strange," Pelosi added, while noting that three House Democrats are using Trump's call for a probe as an opportunity to disprove his allegations.
Reps. Jim Clyburn (D-S.C.), Elijah Cummings (D-Md.) and Robert Brady (D-Pa.) announced Wednesday that they are sending letters to the top election officials in all 50 states requesting all cases of voter fraud.
"Republicans have used claims of widespread voter fraud to discriminate and restrict access to the ballot box for years," Clyburn, the House's No. 3 Democrat, said in a statement. "President Trump's bizarre obsession with disputing his massive popular vote loss only further undermines American democracy."
White House Press Secretary Sean Spicer said Wednesday the investigation would focus on the broader voting process rather than any specific instances of supposed illegal voting in 2016. However, he also said California and New York, both of which Trump lost, were two states where the administration thinks voter fraud could have occurred.
Spicer pointed specifically to voters who are registered in multiple states and dead people who have not been purged from the voter rolls. The investigation could "maybe make some recommendations, and maybe it is voter ID in the states," he told reporters at the White House.
Trump's renewed focus on voter fraud has received a muted response from many Republicans. But one prominent Trump supporter on Capitol Hill, Rep. Sean Duffy (R-Wis.), urged Trump on Wednesday morning to move on from the election in an interview on Fox Business News.
"He is going to have to learn to let it go," Duffy said. "Otherwise you're going to see a lot of really negative stories driven about him."
Perhaps the sharpest Republican response came from Sen. Lindsey Graham (R-S.C.), who has tangled with Trump a number of times.
"We're talking about a man who won the election and seems to be obsessed with the idea that he could not have possibly lost the popular vote without cheating and fraud, so I would urge the president to knock this off," the South Carolina Republican said Tuesday in an interview with CNN.
Speaker Paul Ryan (R-Wis.) told reporters on Tuesday there is no evidence to support Trump's voter fraud claims. Ryan's Senate counterpart, Majority Leader Mitch McConnell (R-Ky.), declined to weigh in on Trump's remarks on Tuesday, but said during a Capitol Hill news conference that voter fraud "does occur."
Jack Fitzpatrick contributed.